Faith is a strong motivator. It can inspire people to keep going in the face of insurmountable odds, be an anchor for them in their darkest of times, and the instigator of something good in their lives. Everyone perceives God in a different way and holds a unique idea of who God is to them. Every year, all sorts of movies are released, from the tales of superheroes to the stories of doomed romance. The number of movies that are based on faith and religion is rather scarce, forget the ones with some true substance. However, even in this rarity, there are some gems that explore the idea of faith from different angles.
If you are someone who keeps an eye out for the films whose idea is founded in faith, then look no further. Here, we have compiled a list of upcoming new Christian film releases coming out in 2020. We hope that these latest Christian movies are as good some of the recent ones.
10. Blind Eyes Opened (January 23, 2020)
Christian faith states that for every evil in the world, there are dark forces acting in the background. When finding yourself lured to such things, you have to hold on to faith. If you are already in trouble and have done bad things, there is still hope for you as with the help of faith you get out of it. It is through this lens that 'Blind Eyes Opened' examines the horrific truth of the sex trafficking industry in the US. Why is it practised and what demands fuel its supply, what hell the victims have to go through and how many of them have survived this and transformed their lives through their faith in Christ. Directed by Geoffrey Rogers, it shows us how everyone can be redeemed and put a stop to this mess.
9. Assassin 33 AD (January 24, 2020)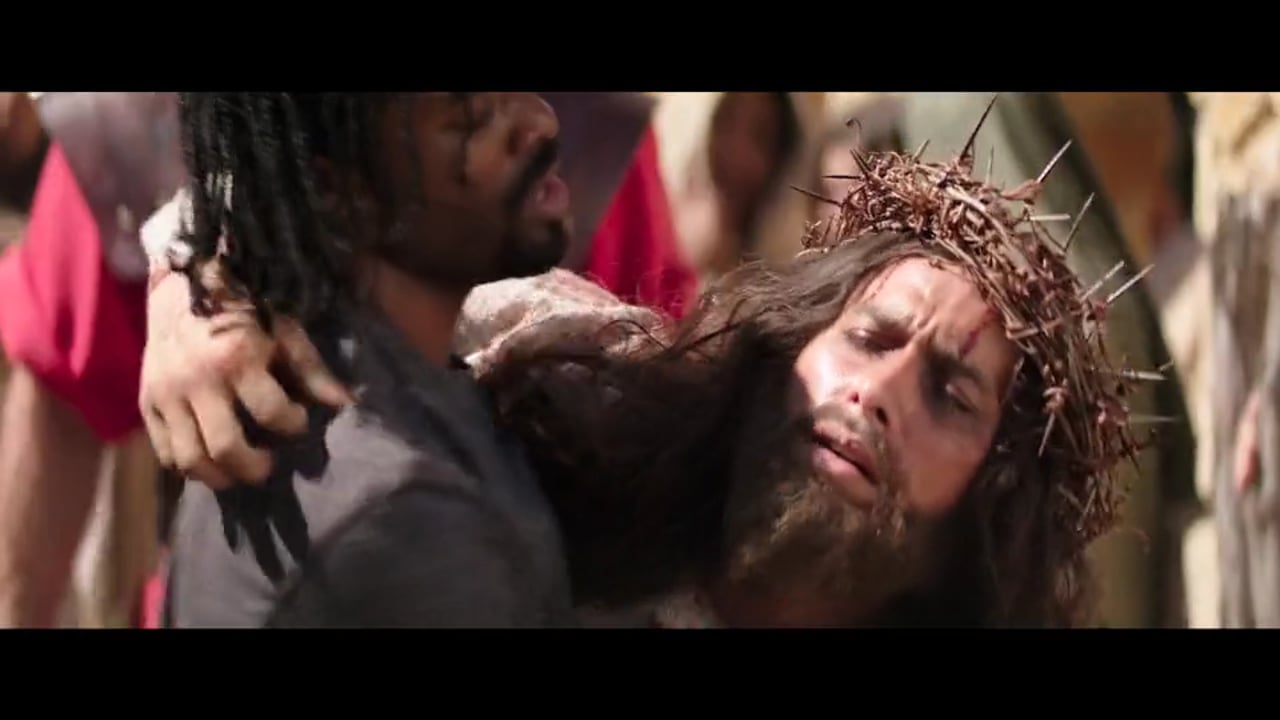 No matter what your thoughts about religion are, you have to accept that it has played an important role in history. If even one religion had not turned out the way it did, this world would have been an entirely different thing. Change one small thing in the past and the rest of the structure falls down like a domino. Written and directed by Jim Carroll, 'Assassin 33 AD' follows the possibility of one such act. When time travel is invented, some extremists decide to use it as the means to kill Jesus and his followers, effectively stopping the flow of Christianity. However, a group of geniuses comes to know about it. Now, they have to go back in time and stop this terrifying plot.
8. Free Burma Rangers (February 24, 2020)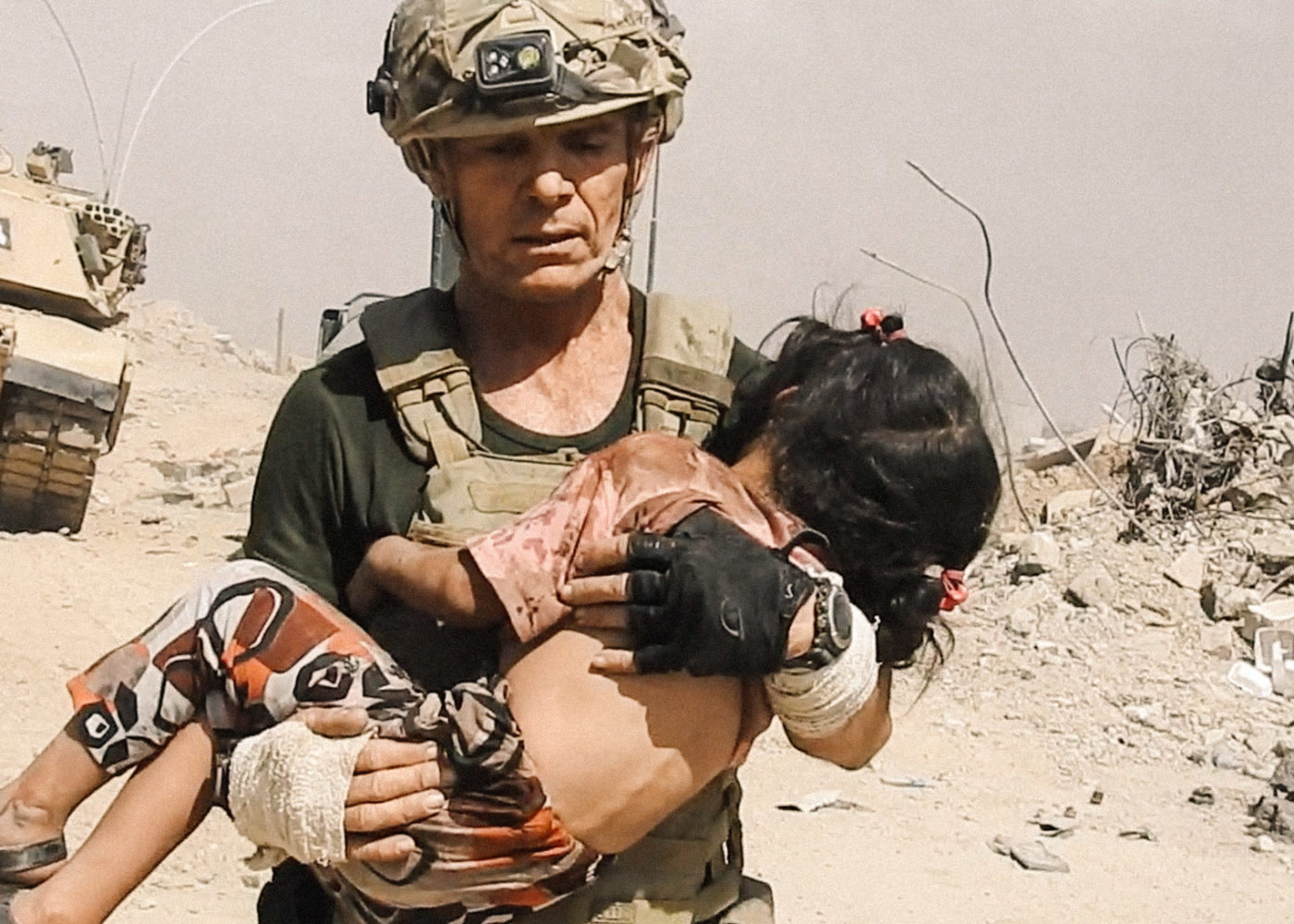 Directed by Brent Gudgel and Chris Sinclair, 'Free Burma Rangers' follows the story of an exceptional family. Dave Eubank is a former U.S Special Forces soldier. He has seen combat and knows first-hand how it uproots the lives of the locals and what hell they have to go through while living in the war zone. Turned into a missionary, he decided to dedicate his life to saving these families and was joined by his family in this good cause. For the past twenty years, the Eubanks have been living in war zones, just to help the people who would otherwise remain nothing more than collateral damage of the war to the rest of the world. This documentary takes a look at their work and how important it is to have faith when you are living in such horrific circumstances.
7. I Still Believe (March 13, 2020)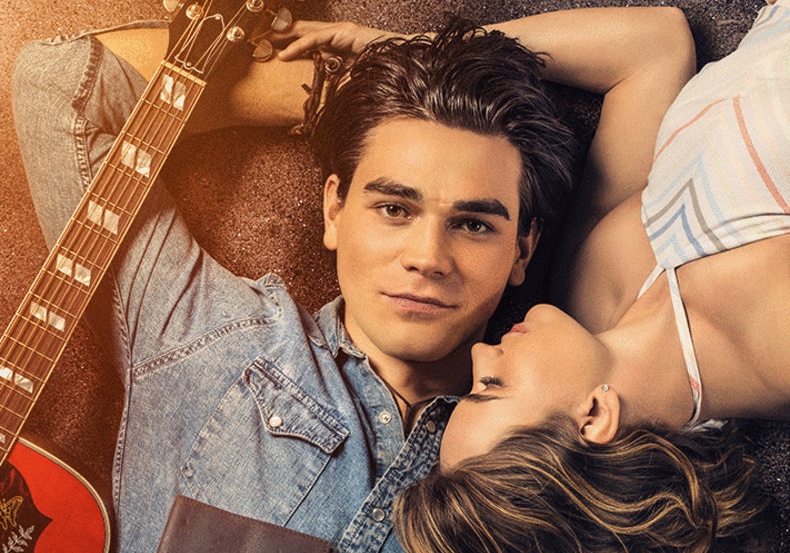 Jeremy Camp is a beloved Christian music singer and songwriter. His life looks great now, but he has had his fair share of loss and challenges in the past. It was during these tough times that his faith helped him survive. 'I Still Believe', which is also the title of one of his most famous songs, tells the story of one such phase in his life. He had fallen in love with Melissa and his career in music was taking off. But then, Melissa got diagnosed with a terminal disease. With doom already waiting on the horizon for their love story, Camp refused to give in. Directed by Erwin Brothers, this film stars KJ Apa ('Riverdale') in the role of Camp, while Britt Robertson ('Under the Dome') plays the role of Melissa.
6. I Am Patrick: The Patron Saint of Ireland (March 17, 2020)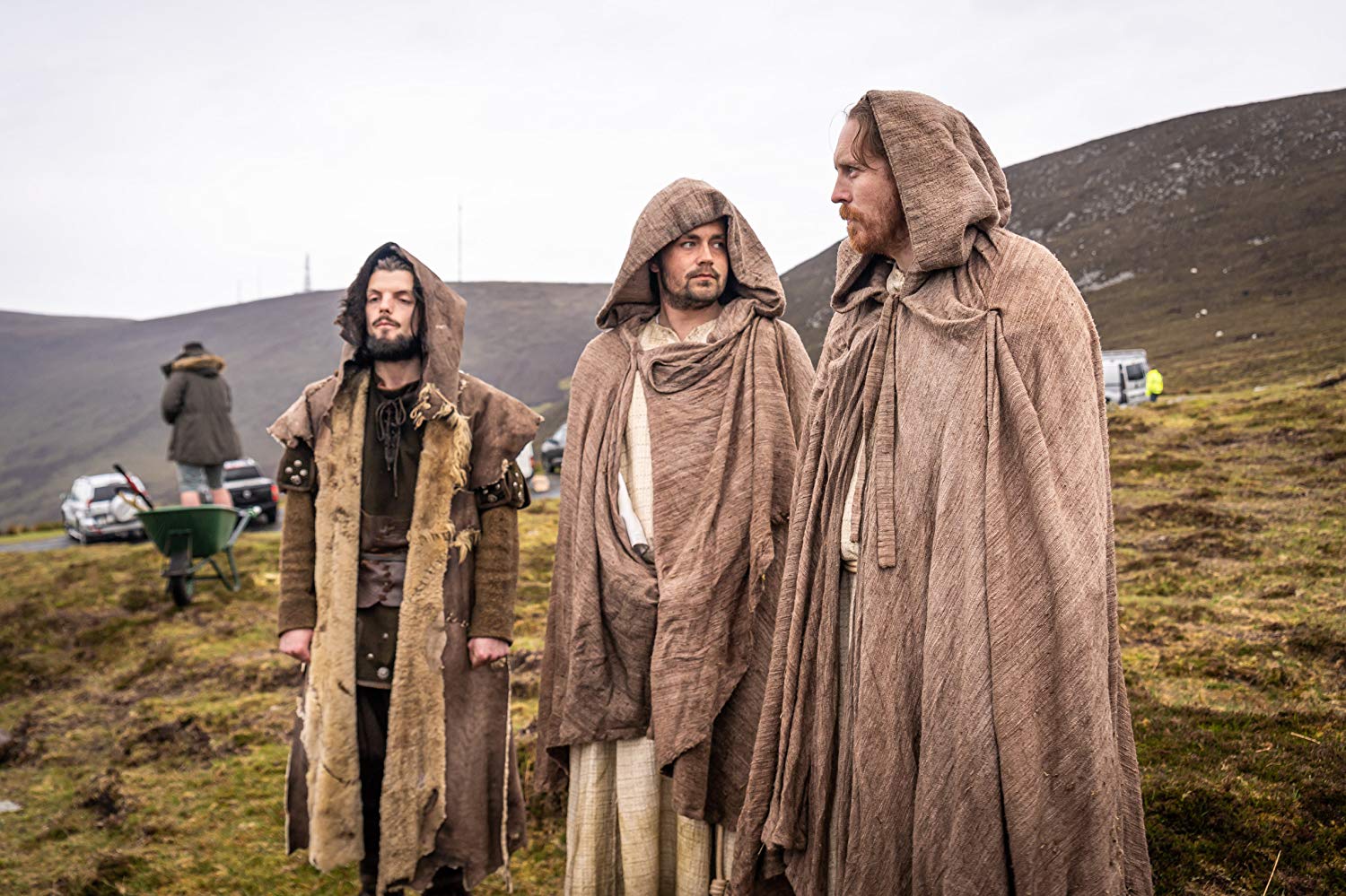 Known as the "Apostle of Ireland", Saint Patrick is credited with bringing Christianity to Ireland. Over the course of many centuries, a number of stories and legends regarding him and his work have surfaced. This docudrama focuses on what made Saint Patrick such a notable figure. It aims to solidify the claim of certain truths that otherwise seem unbelievable while debunking other myths that are the result of people's imagination. Through re-enactments, it charts out the entire life of the saint, based on the accounts of the historians and experts, as well as his own writings. The film is written and directed by Jarrod Anderson, who has previously worked on 'Pocahontas: Dove of Peace' and 'Changing Jane'. John Rhys-Davies, Sean T. O Meallaigh and Robert McCormack play the role of Patrick in different ages.
5. Rise (April 10, 2020)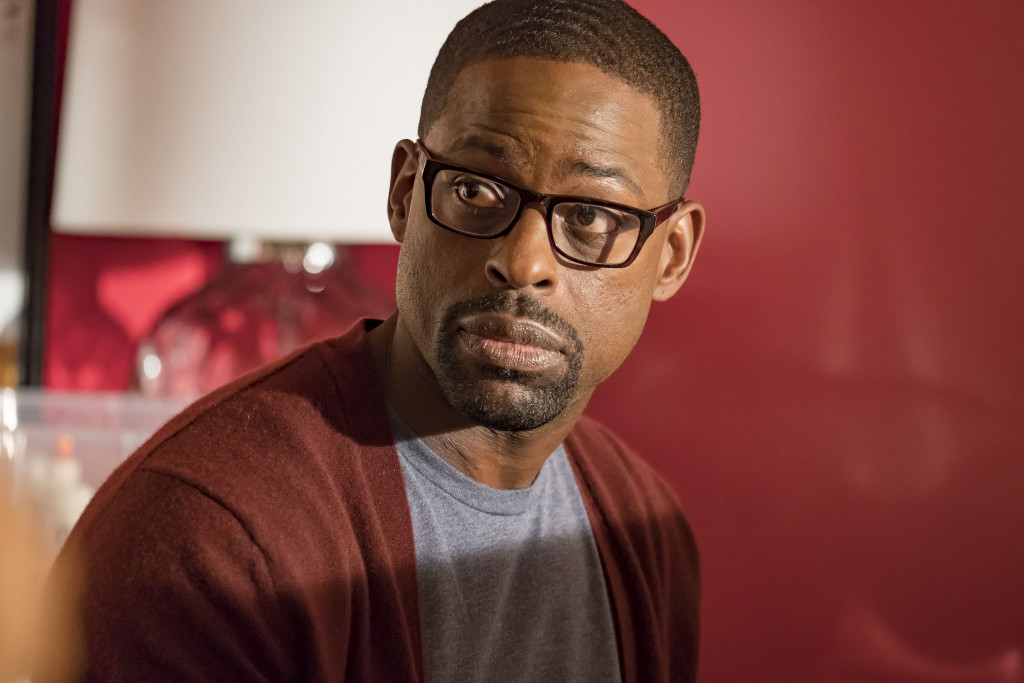 Directed by Kevin Rodney Sullivan and starring Sterling K. Brown ('This is Us', 'Waves') in the lead role, 'Rise' is a sports drama that follows the true story of Willie Davis. In today's world, where success means everything, it is easy to give up on something that seems too hard to accomplish. This film is set in a high school where a failing basketball program leads the authority to decide to put a stop to it altogether. However, Willie Davis, the school janitor, rises up to the occasion and offers to coach the team. With the mantra of prioritising "the Lord, books and basketball", he helps the players in changing the game and eventually winning the state championship.
4. Jesus (April 2020)
Sight and Sound Theatres in Lancaster are known for producing the plays of biblical proportions. Their latest to wrap up in 2019 was 'Jesus', which ran for two years. Filmed in front of the live audience, it made use of some exceptional special effects and production design to tell the story of Jesus through the perspective of the people whose lives he touched. With the story of such a scale, it is unfair to not show it to the rest of the world. Sight and Sound are aware of that, which is why they have decided to release it in limited theatres in April. They have done this before with the production of 'Jonah', 'Moses' and 'Noah'.
3. Home Sweet Home (May 1, 2020)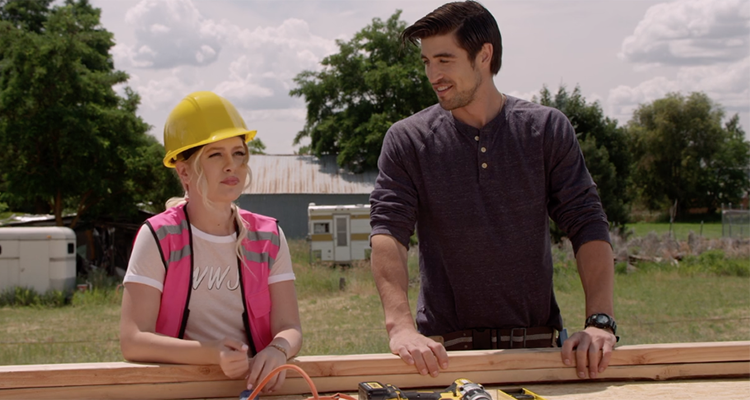 In a world that has become affable to quick dating and short-term relationships, it is easy to become tired of trying to find the right one for you. 'Home Sweet Home' follows the story of two such people. The first one is Victoria Tremont. A social butterfly, she has met a lot of men, but no one turned into that special someone she could imagine settling down with. And then one day, the man of her dreams, Jason Holman, walks into the café. She jumps at the opportunity to flirt with him, but to her surprise, doesn't get the usual response. Soon, she discovers exactly what she needs to do in order to get his attention. She has faked to like sports and other stuff before. This time, she has to fake her faith. Directed by Juan Mas, the film stars Natasha Bure and Ben Elliott in the lead roles.
2. Laugh. Love. Karaoke (2020)
Christian comedian Chonda Pierce has written and stars in the comedy 'Laugh. Love. Karaoke'. The film follows the story of a woman who works at a restaurant who has to face a difficult situation when her house is threatened, along with her job. Struggling to make ends meet, she has to find a way to protect her house from foreclosure. This is when the Cheatam County Fair presents itself. If she can win this competition, all her problems will be solved. But it won't be as easy as it looks.
Read More: Upcoming Horror Movies
1. The Passion of the Christ: Resurrection (2021)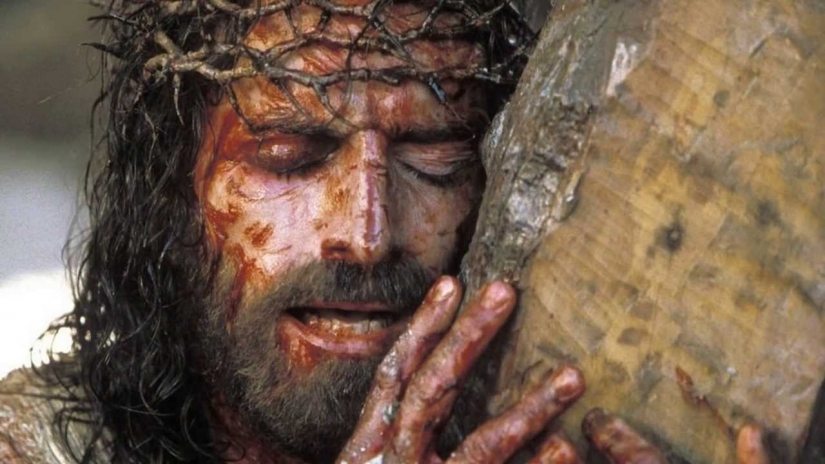 The 2004 film, 'The Passion of the Christ', directed by Mel Gibson and starring Jim Caviezel, focuses on the final twelve hours of Jesus's life. The film received multiple Academy Award nominations and was a huge box-office success. Now, Gibson is ready to repeat this feat with a sequel to the story. The talks of the film have been floating around for the past couple of years, and hopefully, by 2021, it all comes to fruition. Caviezel reprises his role as Jesus, and he has even claimed it to be the "biggest film in history". Not many details about the plot have been let out, but Gibson has confirmed that the film "will not be a straightforward chronological telling of Christ's resurrection." It is to explore the spiritual realm, focusing on the three days Jesus spent between the crucifixion and resurrection. Joining Gibson in the process of scriptwriting is Randall Wallace, who has previously collaborated with the actor-director on 'Braveheart'.
Read More: Upcoming Thriller Movies