Two years ago, what 'Coco' established as a maiden Disney Pixar film is nothing short of a notable feat. In fact, 'Coco' is the very movie the reign of which meant the beginning of the demise of DC's big team-up film, the fifth film in the DCEU, 'Justice League', back in the November of 2017, when 'Coco' overtook 'Justice League' for #1 at the global box office within the latter's second week. It is not very common for a new movie, especially one that is not part of an established franchise to completely take away the box office from a film that is, but that is exactly the power that Disney and Pixar wield as franchises and box office powerhouses.
'Coco' ended its glorious box office run with close to $800 Million, much of it coming from Mexico, and later, went on to rock the awards season too, with BAFTAs, Golden Globes, and most notably, two Oscars: the first, the supremo, the Best Animated Movie, and the second, for Best Original Song, 'Remember Me'. Now, the resounding success that 'Coco' was would normally warrant a sequel, but then again, despite being one of the biggest film producing companies on the planet, things tend to move slowly for Pixar, which is also part of the reason for Pixar's films being technically flawless, virtually.
As a result, and owing to Disney's slate of upcoming releases being increasingly crowded with the Mouse House now owning roughly half of the entertainment industry itself, there currently has been no word on a sequel to the hit film. Pixar too has had both hands full with 'Incredibles 2', 'Toy Story 4' and now 'Soul' releasing back to back, so it can't be too tough to see why there hasn't been much word on a 'Coco' sequel, but then again, if there is something that film commerce has taught us, it is that something of a lucrative property like 'Coco' is bound to have a sequel, sooner or later. As is custom here, we go out on a limb predicting what the sequel could possibly entail for us after a heartwarming end to the first one. Read on.
Coco 2 Plot: What Could It Be About?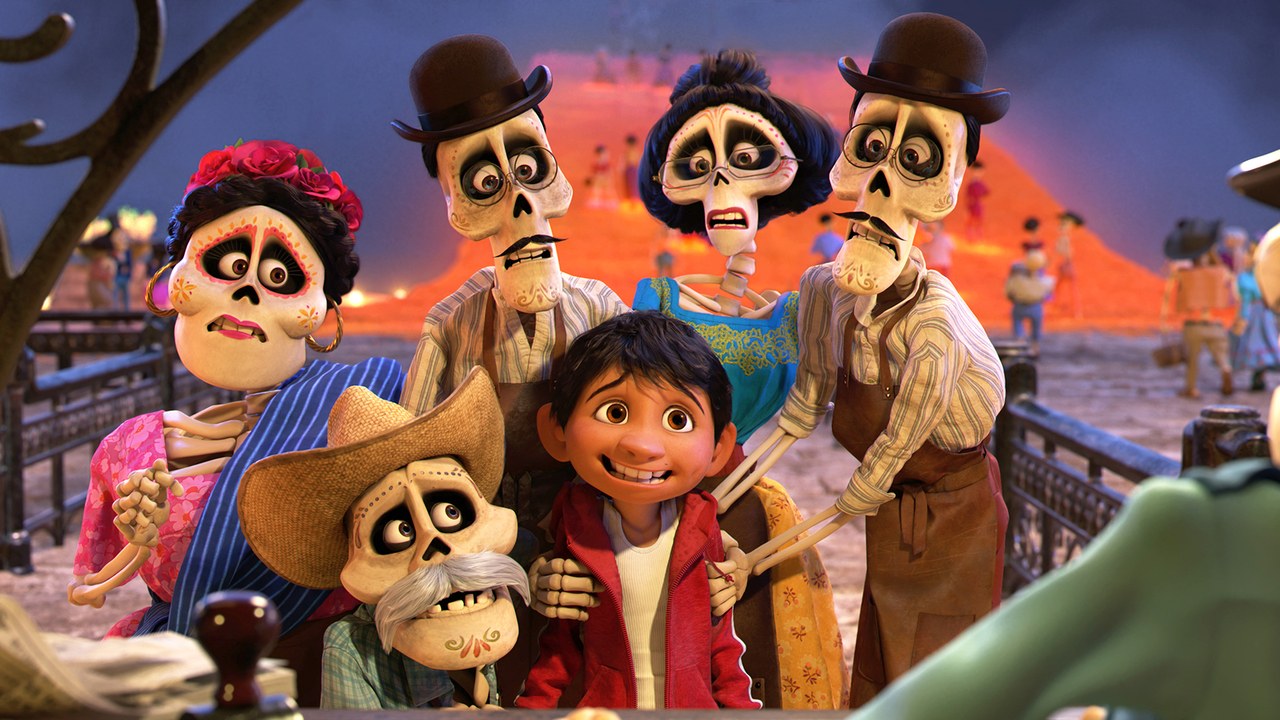 The first film, as with virtually all animated films, ended on a wholesome note, with Miguel returning to the land of the living, restoring Hector's legacy and having him reconcile with his great-great-grandmother Imelda, finally closing the film with performing for all his relatives, living and dead, with the ban on music from his family lifted. The film's events take place over the course of the famed Mexican festival Día de Muertos, and that is what the filmmakers built the spirit of the film around. "We began Coco with a simple thing: a love note to Mexico, for all the beauty of the people, the traditions, and the depth of love that is inside Mexico," character designer Alonso Martinez stated in an interview.
Mexico was kind enough to return that love, with a major portion of the film's earnings coming from Mexico, and 'Coco' proving to be one of the biggest hits for Disney in the country. Needless to say, if and when there is a sequel to 'Coco', infallibly so, it should embody the lively, colourful and musical spirit of the first one. There are a number of other Mexican legends that the film could delve into, like the Cinco De Mayo or the Son Jarocho, but I hardly feel that a potential sequel could sway from an established formula, one that ended up working big time in the favour of the first film.
"If there was a chance, I would love to. I hope there's a sequel even if I'm not in it. I'd just love to see more about Miguel — what he's up to, what he's doing. I want to know about his relationship with his new baby sister", said Anthony Gonzales, the 15 year old debutant actor voicing Miguel in the film, and the young actor's statements also provides us one of the directions that the sequel could take.
The sequel could pick up a few years after the events of the first film, and could see Miguel's baby sister taking a musical explorative journey of her own, with Miguel reduced to the role of a mentor. However, that would mean that the film would have to feature a significant time shift, in the range of five to six years, which is also incidentally what it would take for the second 'Coco' film to be materialised, counting from the initial release date.
If the time shift isn't that significant, which is more probable, Miguel could continue being the protagonist embarking on a new adventure to the land of the dead to reconcile with his older family there. Needless to say, Gonzales too is hopeful of reprising his role another time, even if Disney hasn't confirmed it officially, and regardless of what route the sequel ends up taking, the relationship between Miguel and his sister, grown up or otherwise, should be very heartening to see.
Sadly enough, any other details about the plot are currently unknown, seeing as though the film still remains far from a confirmed development. There have been theories on the internet, with a particularly famous IMDb thread catching on owing to its rather saucy details (or predictions) regarding the plot of a potential sequel, claiming 'Coco 2' to be picking up six years after the events of the first, wherein all is not good in the land of the dead, with Miguel's ancestors seeking his help to come back to the land of the living to seek refuge from a tyrannous, masked skeletal figure who hates music, just when Delgado, a Zorro like hero comes to their rescue. Once again, music must triumph over all odds in this rather entertaining, pulpy thoughts about the sequel, but I must remind you again, none of it is as of now, official.
Coco 2 Cast: Who Could Be In It?
Among the film's many colours was its vibrant cast, consisting mostly of Spanish Mexican natives, adding to the authenticity of the movie. Needless to say, if and when a sequel materialises, I would love to see Anthony Gonzalez as Miguel, Gael García Bernal as Héctor, Alanna Ubach as Mamá Imelda, Renée Victor as Abuelita, Ana Ofelia Murguía as Mamá Coco, Edward James Olmos as Chicharrón, Alfonso Arau as Papá Julio, Selene Luna as Tía Rosita, Dyana Ortellí as Tía Victoria, Herbert Sigüenza as Tíos Oscar and Felipe, Miguel's late identical twin uncles, Jaime Camil as Papá, Miguel's father, Sofía Espinosa as Mamá, Miguel's mother, and Luis Valdez as Tío Berto to reprise their respective roles from the first film, completing the Rivera family's rather complex family tree, both in the land of the living and the dead.
Coco 2 Crew: Who Could Be Behind It?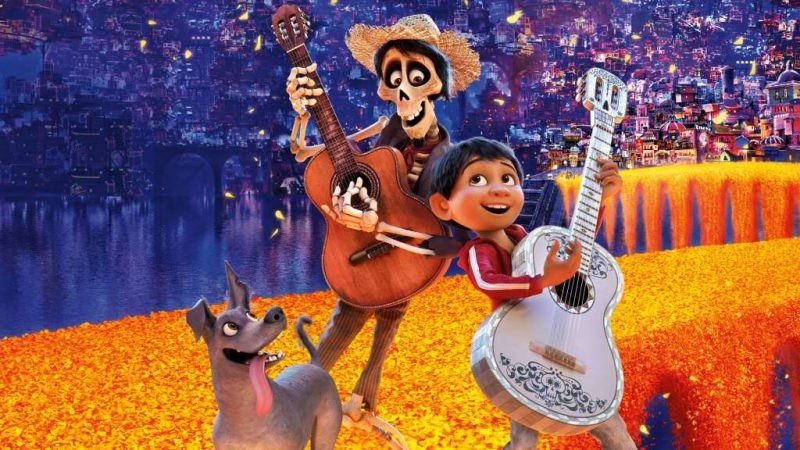 There possibly is nobody better right now to helm a probable sequel to 'Coco' than long time Disney Pixar veteran Lee Unkrich, who has served as the creative head and director/co-director for a number of projects, and some of my favourite animation films including 'Toy Story 2', 'Finding Nemo', 'Monsters Inc.' and the excellent 'Toy Story 3' in 2010. Sadly, Unkrich has since moved on from Pixar earlier this year after 25 years of service to spend time with his family, and that would imply one of the other Pixar veterans would have to step in to helm Coco. At this point, we don't know who that is going to be, but Josh Cooley, Andrew Stanton, or better still, Pete Docter would seem like immediate choices. Adrian Molina and Matthew Aldrich came up with the original script for 'Coco' based on the Day of the Dead festival, and Disney must vie to get Aldrich and Molina on board for the sequel too.
Coco 2 Release Date: When Can it Premiere?
Seeing as though there still isn't any official confirmation on how or even whether a sequel to 'Coco' would materialise, it would be tough to guess a release date for the sequel, but a 2022 release, five years after the original, does seem workable at this point of time.
Read More in Movie Previews: Trolls | How to Train Your Dragon