Whatever be the story of your life, immersing yourself in a world of laughter always helps. The thing about comedies is that it is a genre that everyone loves. But comedy films can be pretty bad too. So, obviously, you don't want to waste your time with some mindless thing. Every year several new comedy movies come out. Here is the list of upcoming funny movies (new releases) that one should keep an eye on in 2020 and beyond. We hope these new comedies are as good as some of the recent ones.
17. My Spy (January 3, 2020)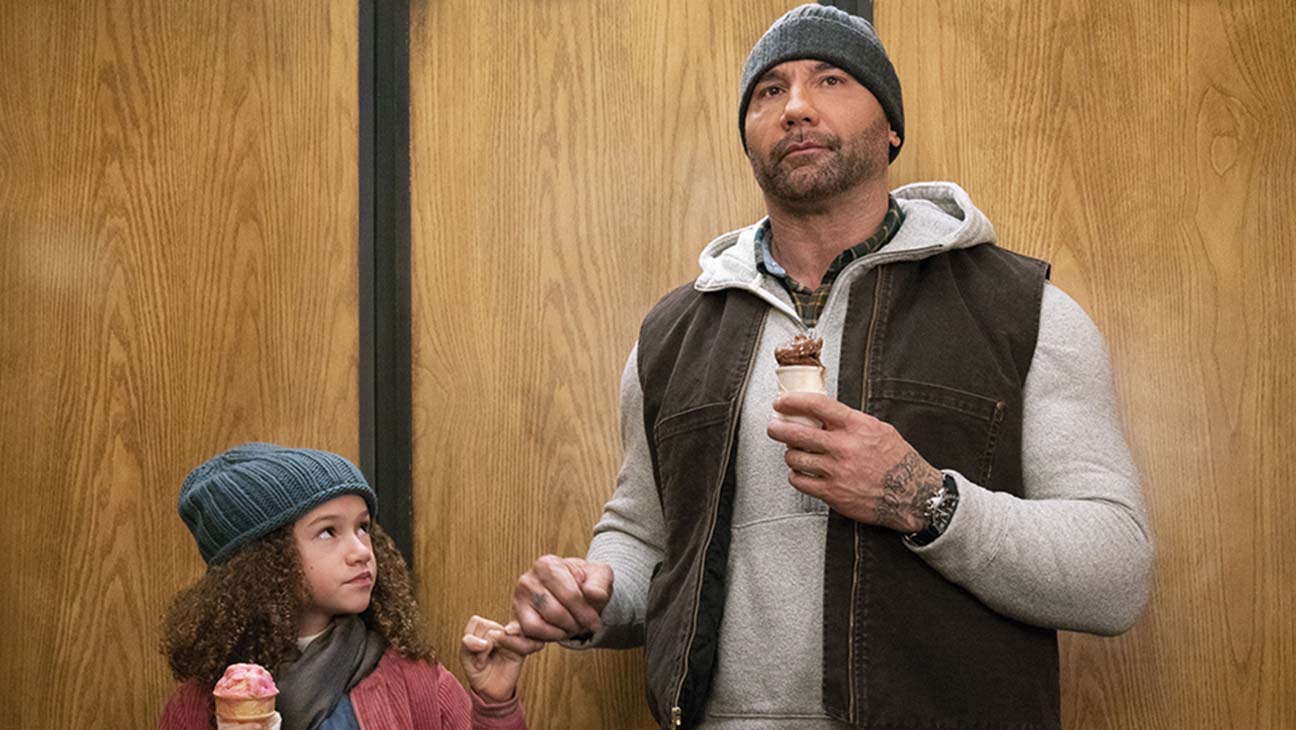 Being a spy takes a lot of skill. There are so many things you need to learn about lying, surveillance, maintaining your cover, and whatnot. It also requires a subtlety, that J.J doesn't have. This is why he is taken off the field and asked to work on a simple surveillance. How hard could that be, right? But then Bobbi, a nine-year-old girl, finds out about him and threatens to blow his cover. In exchange of his secret, she wants him to teach her to be a spy. The film starts Dave Bautista, Kristen Schaal, Parisa Fitz-Henley and Ken Jeong.
16. Super Intelligence (January 9, 2020)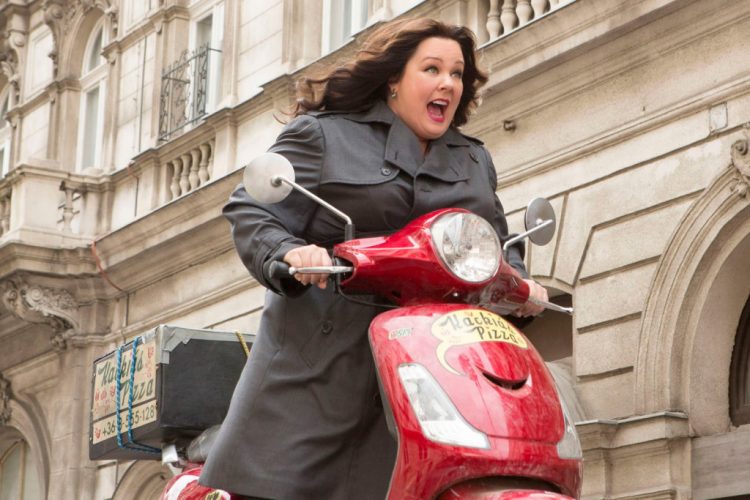 Melissa McCarthy and Ben Falcone's collaboration has brought us a bunch of comedy films like 'Bridesmaids', 'Identity Thief', 'The Heat' and 'Life of the Party'. Once again, they have come together to make a film which is directed by Falcone while McCarthy stars in the leading role. It tells the story of a woman who is bored because nothing interesting ever happens in her life. And then one day, all the electrical appliances in her home start acting weird. Turns out, she has become a guinea pig for the first super intelligence of the world. But, what are the true intentions of this robot?
15. Like A Boss (January 10, 2020)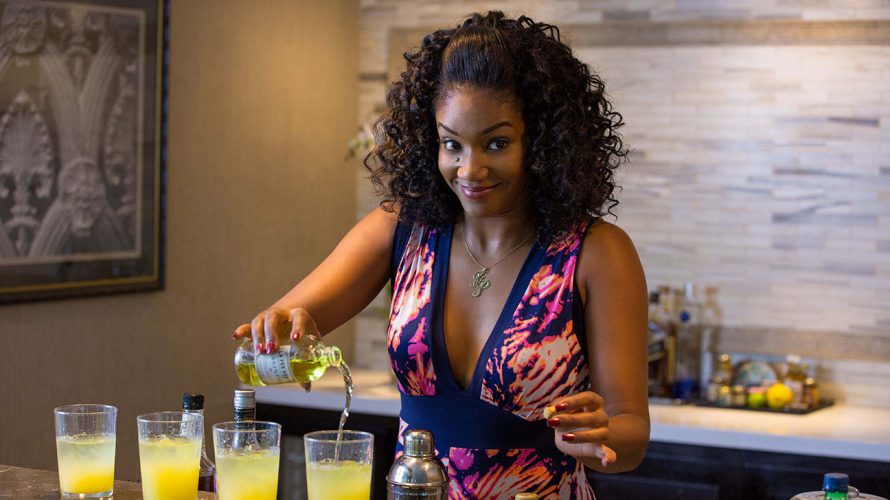 This comedy film tells the story of two women who decide to start a business together. They are both interested in starting a beauty company, but apart from their interest, there is rarely anything that they have in common. The two of them have very different personalities and very different ideas about where they want to take their company. It is the clash of ideas that causes problems for both women and becomes a cause for hilarious situations for the audience. Tiffany Haddish, who received acclaim for another comedy 'Girls Trip', and Rose Byrne, who has appeared in movies like 'Bridesmaids', play the leading roles in the film. Salma Hayek, Karan Soni and Billy Porter appear in supporting roles.
14. The Voyage of Doctor Doolittle (January 17, 2020)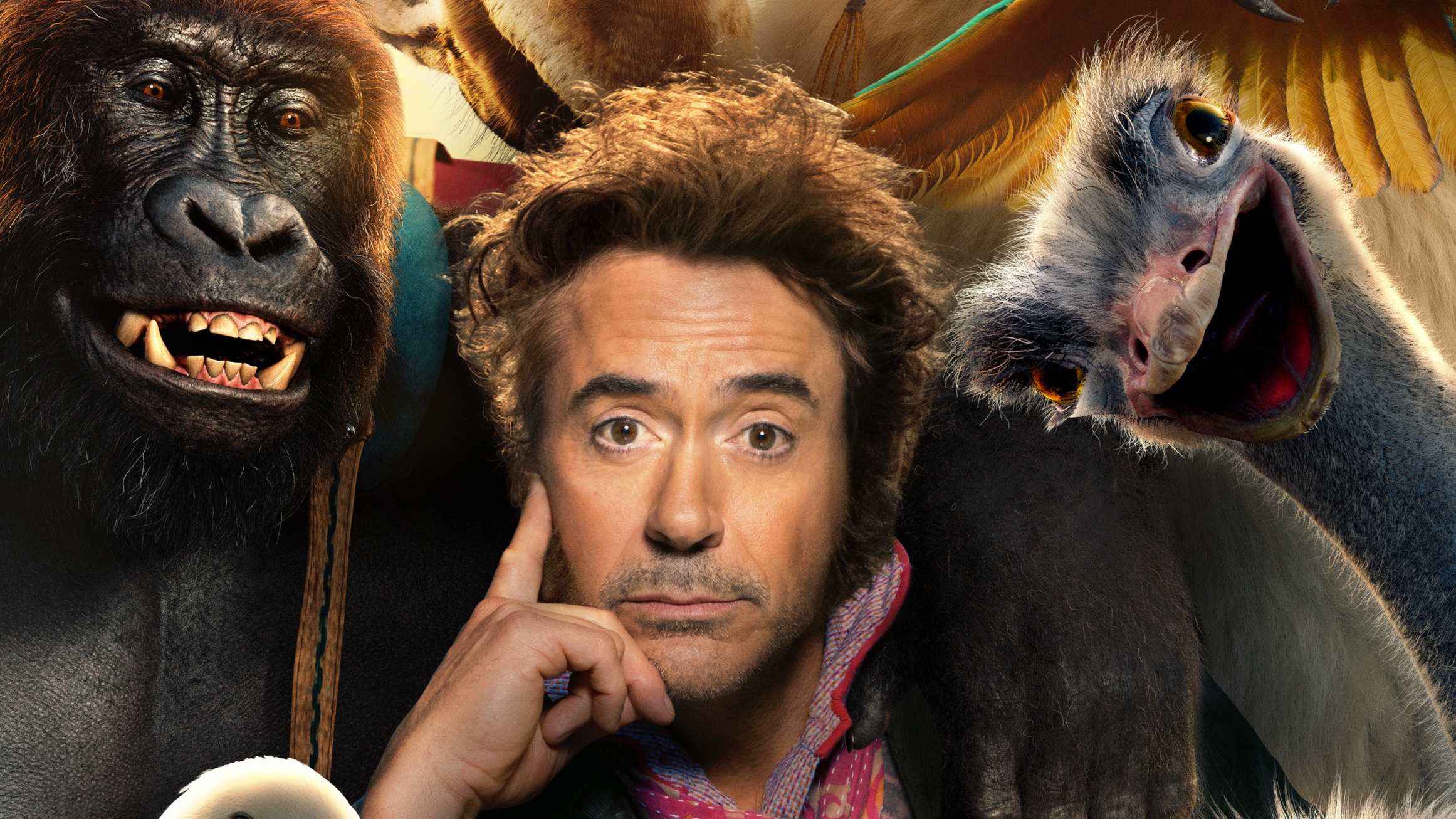 Doctor Doolittle is the character that forms the focal point of the stories written by Hugh Lofting. The novels were published in the early 1920s and have formed the basis for several films since then. In 1967, Rex Harrison played the role of the titular doctor who has the ability to talk to animals. The film received multiple Academy Award nominations, winning in two categories. Years later, Eddie Murphy took on the role of the doctor and the comedy film turned out to be a great success, though it didn't receive any nominations.
There were several sequels but the effect faded with its content. Now, the story is being brought to the screen again, this time with Robert Downey Jr playing the role of Dr John Doolittle. With his sarcastic sense and innate humor, he brings interesting new things to the character. Antonio Banderas, Michael Sheen and Jim Broadbent appear in the supporting roles. The voices of the animals are provided by actors like John Cena, Marion Cotillard, Ralph Fiennes, Tom Holland, and Rami Malek, among others.
13. The Gentlemen (January 24, 2020)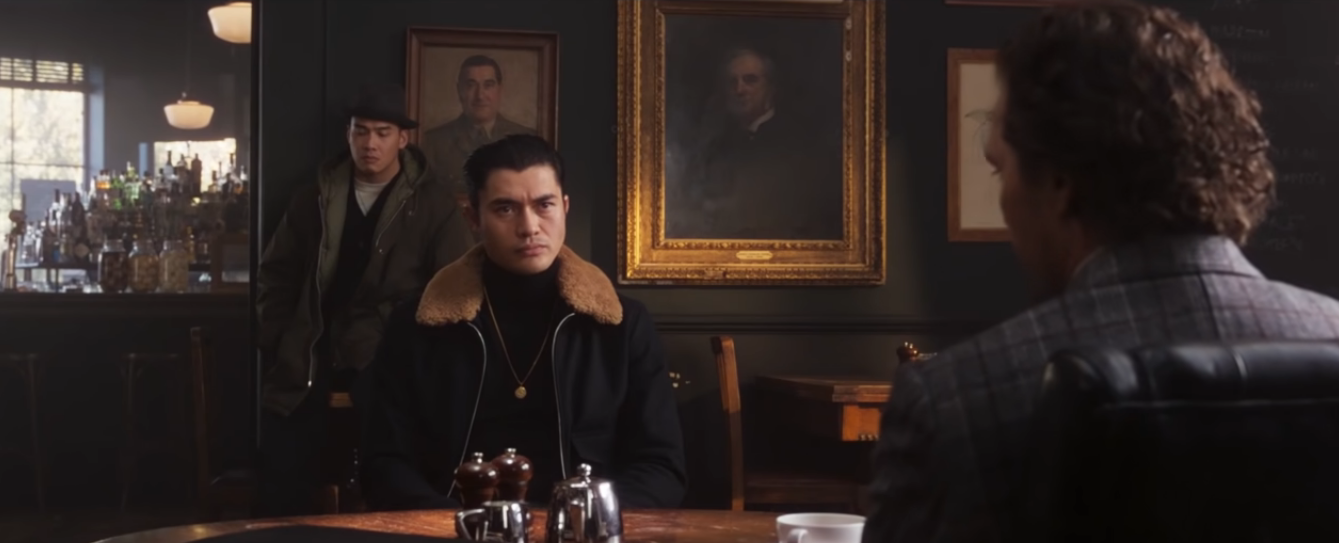 Guy Ritchie is known for creating crime comedies like 'Snatch' and 'Lock, Stock and Two Smoking Barrels'. His stories are marked with unusual characters and witty humor. He is returning to his roots with 'The Gentlemen'. It stars Matthew McConaughey, Charlie Hunnam, Hugh Grant, Jeremy Strong, Colin Farrell, Michelle Dockery, Eddie Marsan and Henry Golding. Set in London, it follows the events after the word gets out that Mickey Pearson, an American who has established a marijuana empire in the city, is looking to sell his business. Various contenders line up to get their hands on it, which leads to a series of unexpected events.
12. Peter Rabbit 2 (February 7, 2020)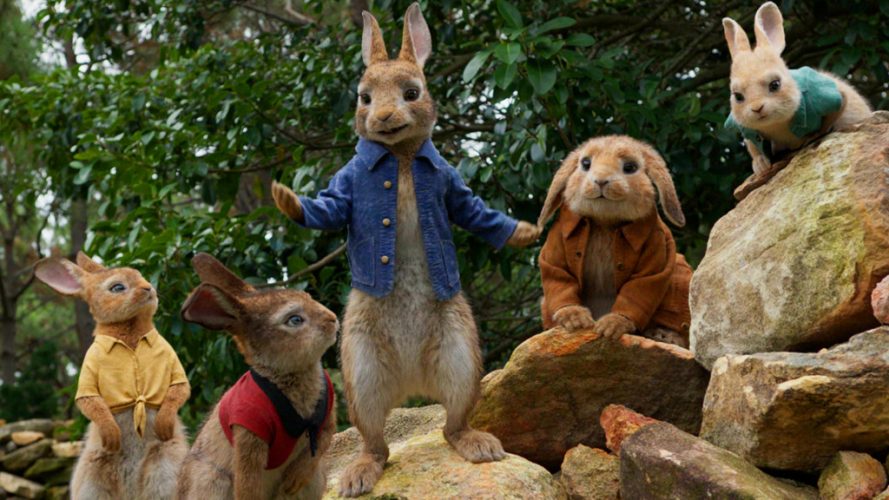 'Peter Rabbit 2' is an upcoming live-action/computer-animated comedy film to be directed by Will Gluck and written by Rob Lieber and Gluck, based on the stories of Peter Rabbit created by Beatrix Potter. Since both the director and the writer are returning for the sequel, there is a possibility that the movie might turn out in the same taste as the prequel. It is expected that the script this time would be much better than the prequel since the movie had lost out to 'Paddington 2' in terms of critical acclaim, although achieving better commercial success.
The prequel is based on the traditional story of Peter Rabbit : In England's Lake District Peter Rabbit, his cousin Benjamin Bunny, and Peter's triplet sisters Flopsy, Mopsy, and Cottontail, spend most of their days picking on Mr. Joe McGregor and stealing vegetables from his garden. They are friends with a local woman named Bea who spends her time painting pictures of the rabbits as well as the surrounding nature. Bea takes on a mother-like relationship with the rabbits due to the death of their parents, who were killed by McGregor. It is expected that the sequel will do justice to the shortcomings of the prequel.
11. Scoob! (May 15, 2020)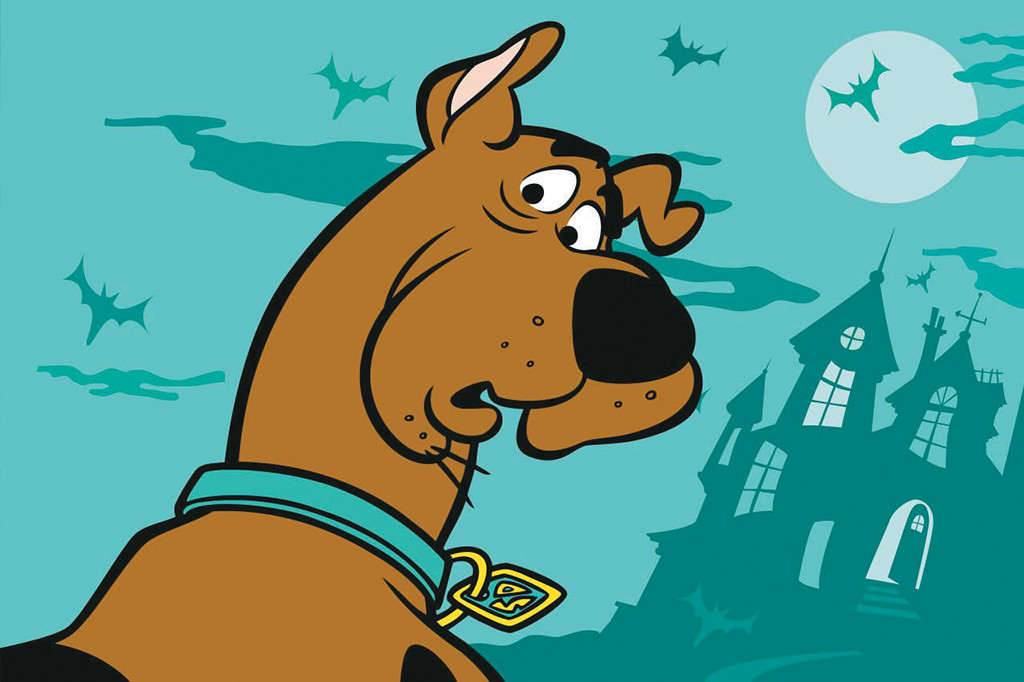 This adventure comedy follows the story of Scooby-doo and the mystery gang, made up of four teenagers- Fred, Daphne, Velma and Shaggy. They solve the mysteries that generally have the touch of supernatural to them. However, once the case is solved, they discover that it is generally just a bit of science or a smart illusion. Amongst all this mystery, we have a lot of comedy, generally relying on the situational form, giving the twist of the-comedy-of-errors to the film. The gang is coming to the big screen with actors like Zac Efron, Amanda Seyfried, Gina Rodriguez, Will Forte, and Mark Wahlberg voicing the characters.
10. Ghostbusters: Afterlife (July 10, 2020)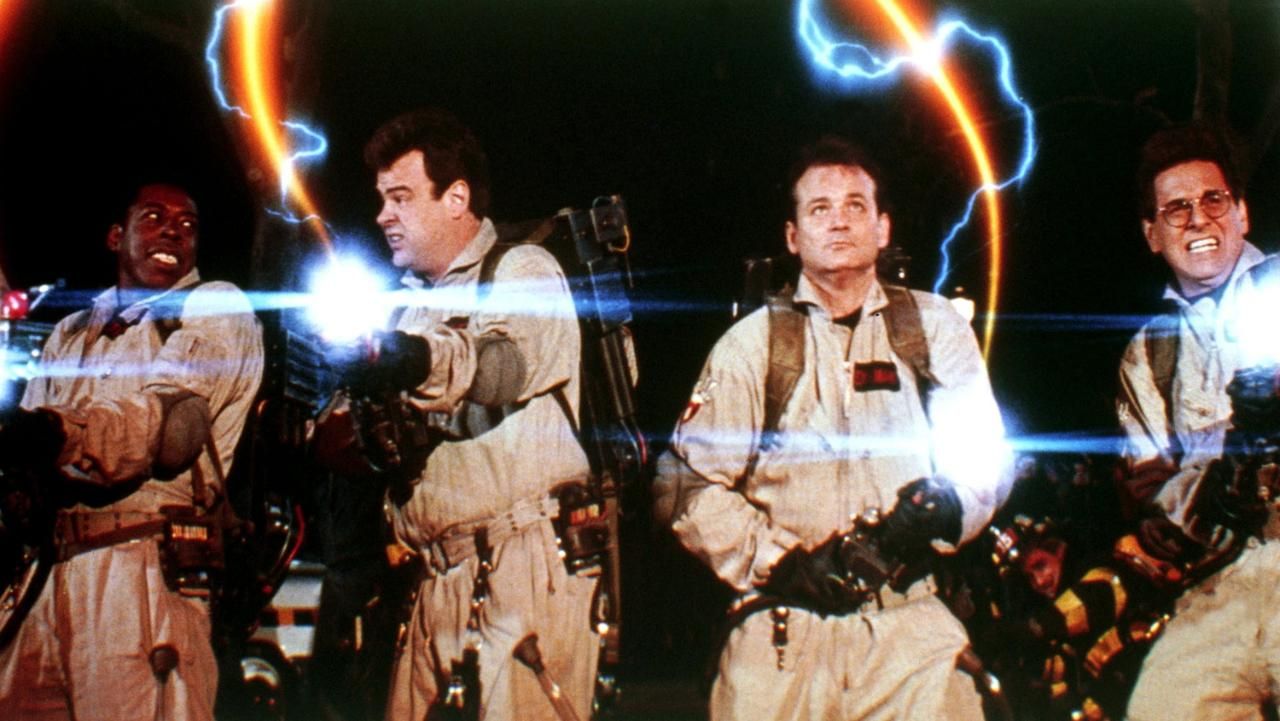 A direct sequel to 'Ghostbusters II', this film is set in a world where the Ghostbusters are a distant memory in people's minds. At the center of it is a single mother, who moves to Summerville with her two children. A distant relative, whom she didn't know before, has left a property for her. At first, it looks like a good change that the family needs to make in their lives, but soon, they discover their connection with the Ghostbusters, as well as some secrets of the town itself. The film brings back the original cast of Bill Murray, Dan Aykroyd, Ernie Hudson, Sigourney Weaver and Annie Potts. The new cast members include McKenna Grace, Finn Wolfhard, Carrie Coon and Paul Rudd.
9. Minions: The Rise of Gru (July 3, 2020)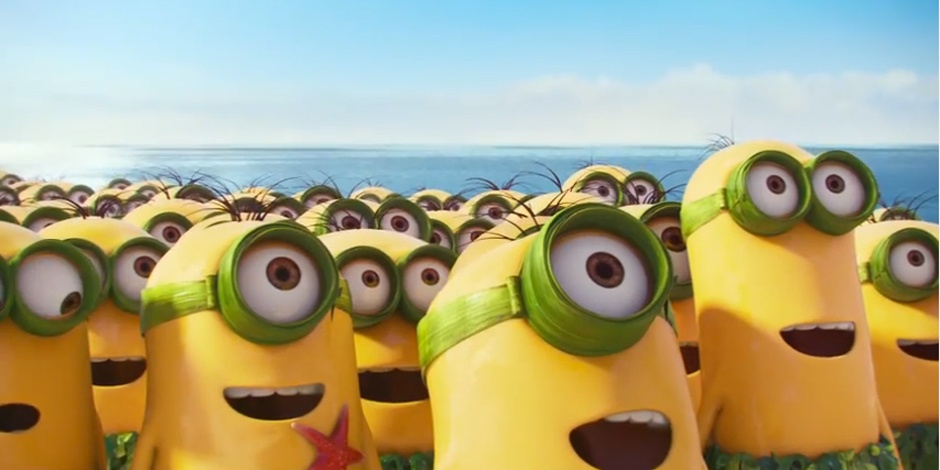 'Despicable Me' follows the misadventures of a supervillain named Gru who operates with the help of Dr Nefario and the many, many Minions. These yellow, funny-looking fellas rose to instant popularity, which gave rise to a spin-off series of their own. The first film follows their trials and tribulations in seeking out the best villain in the world, whom they can pledge their undying loyalty to. In the sequel, we find out how the Minions ended up with Gru and what he was like in his early years on the job. Steve Carell and Pierre Coffin, who voice Gru and the Minions, respectively, return to reprise their roles.
8. Free Guy (July 3, 2020)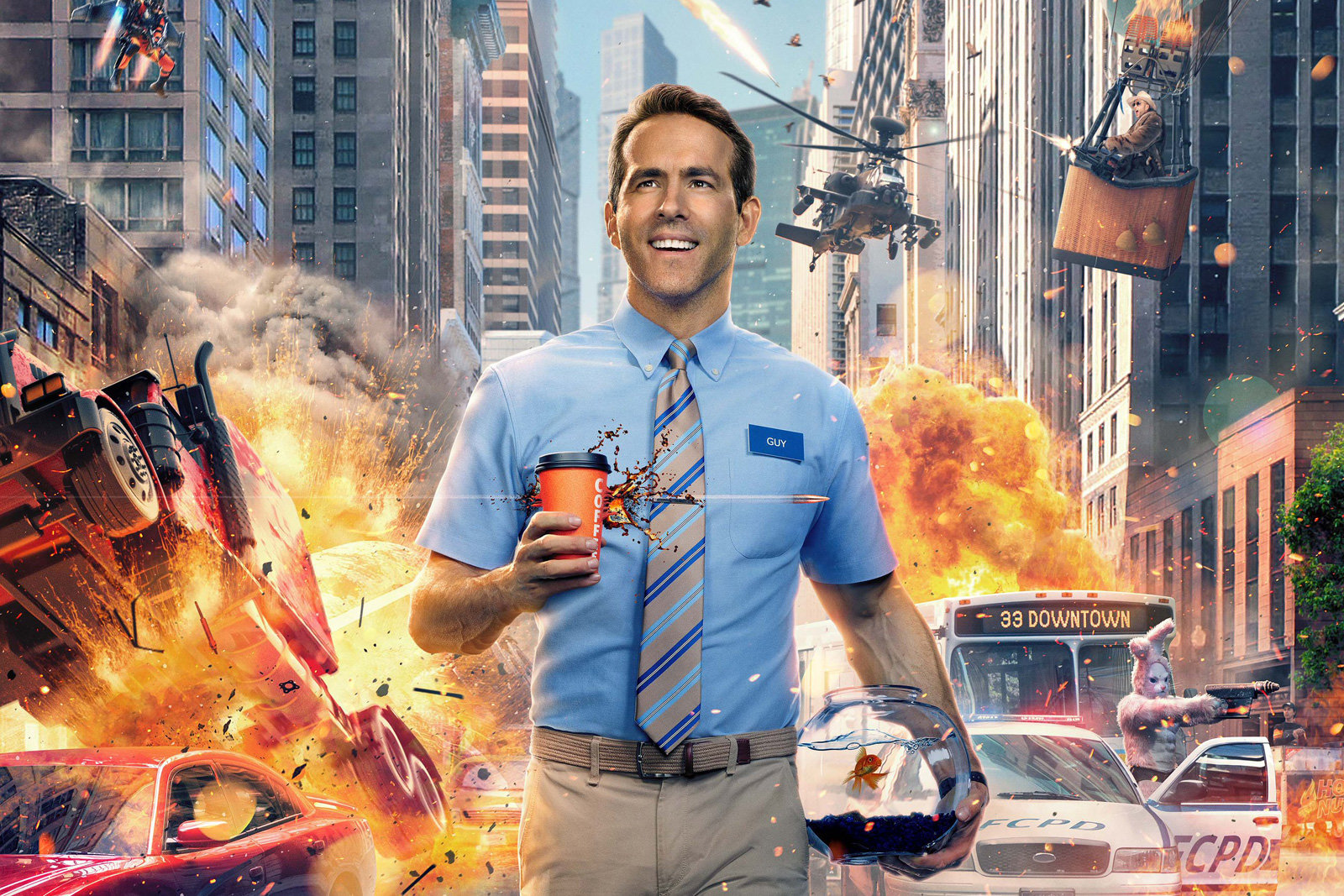 Every hero has a hero and a villain. But Guy is not one of them. In fact, he is just a regular guy who doesn't serve anything more than being a person who is always in the background. But, of course, he doesn't want his life to be so mundane. He wants to be the good, nay, great guy. So, one day, he decides to do something that is not in his schedule. He steps out of his zone to be a hero. This is when he realizes that he is actually a part of a video game. And what's worse is that the game is about to be shut down. The film stars Ryan Reynolds in the lead role with Joe Keery, Jodie Comer and Taika Waititi appearing as supporting characters.
7. Coming 2 America (December 18, 2020)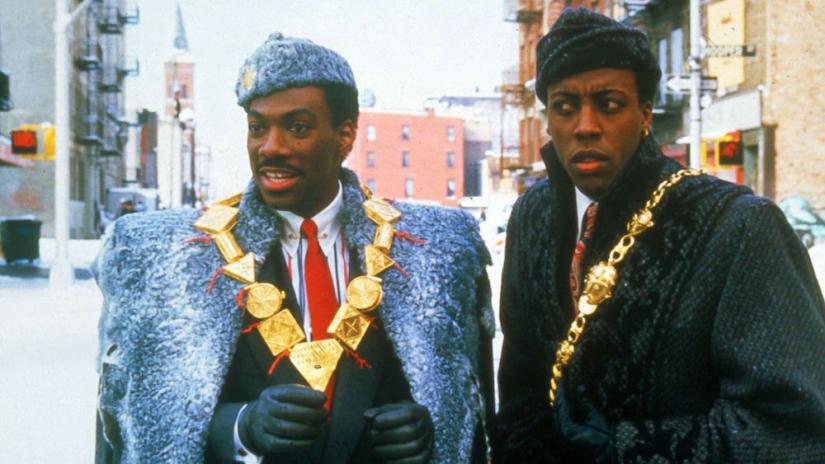 1988's 'Coming to America', directed by John Landis, stars Eddie Murphy as the crown prince of a fictional African nation. He comes to America looking for his potential bride. The romantic comedy was a huge success at the box office and received good reviews from the critics. Now, Murphy is returning to reprise the role of Prince Akeem Joffer with 'Coming 2 America'.
From a story by Murphy himself, the film is written by David Sheffield and Barry W. Blaustein, who had worked on the previous film as well, along with Kenya Barris. It is directed by Craig Brewer and adds Jermaine Fowler to the cast in the role of the prince's son. With Joffer set to take up the mantle of King, the news that he has an estranged son in America shakes up his world. He travels back to America to look for him and groom him to be the prince.
6. The Croods 2 (December 23, 2020)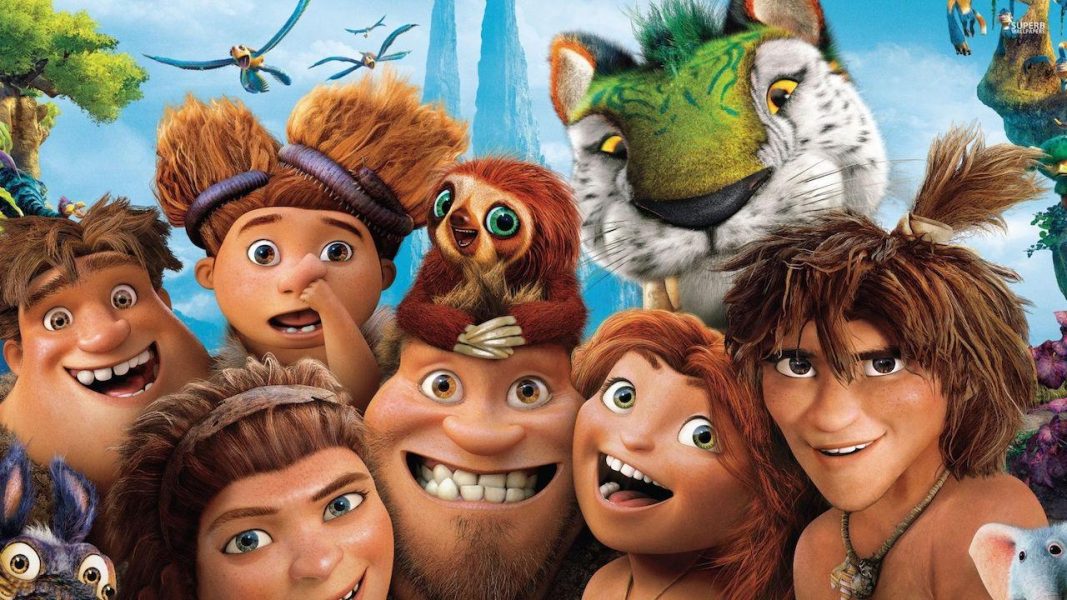 'The Croods' follows the story of a prehistoric family that is caught up in a struggle of survival when the Earth goes through a devastating phase. On the way, they meet a guy, named Guy, who helps them through all of it, and eventually becomes a part of the family. One thing that stands out in it is the absence of other people. The Croods and Guy seem like the only humans around. In 'The Croods 2', we find out that that's not the case. There is another family named the Bettermans, and they contest that they are better in every way. The sequel brings back the original cast with Peter Dinklage, Leslie Mann and Kat Dennings coming on board.
5. All-Star Weekend (2020)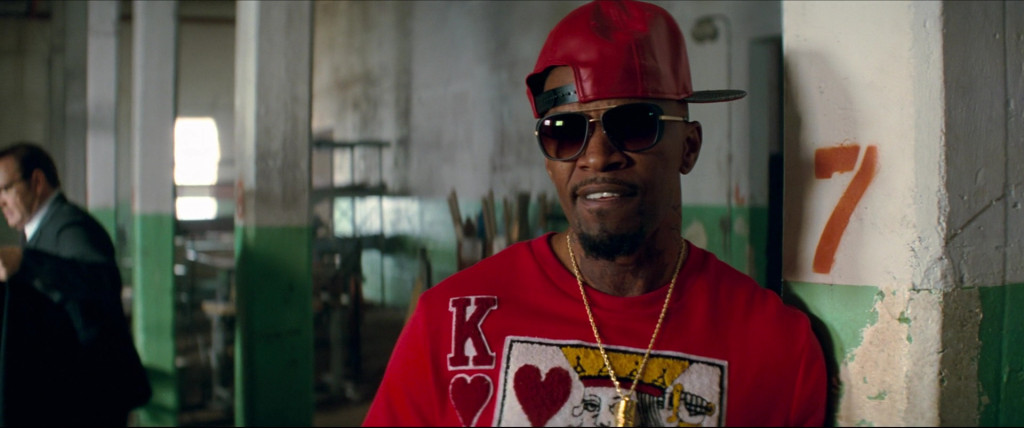 People, especially men, can tend to be very passionate about sports. They might not play themselves, but they will kill or be killed if someone dares to speak against their favorite players. Basketball is an extremely popular game in America and people take their fandoms very seriously.
'All-Star Weekend' tells the story of two such men. One of them is the fan of LeBron James while the other worships Stephen Curry. Even though these men are very good friends, they would probably kill each other if their arguments about "who's better" ever escalated beyond a certain point. One day, they get tickets for an All-Star game, and that night they are forced to revisit their differences under unique circumstances. The film is written by Jamie Foxx who also stars in it. Also, this is his directorial debut. Jeremy Piven, Gerard Butler, Robert Downey Jr, Benicio del Toro and Eva Longoria appear in supporting characters.
4. Cowboy Ninja Viking (TBA)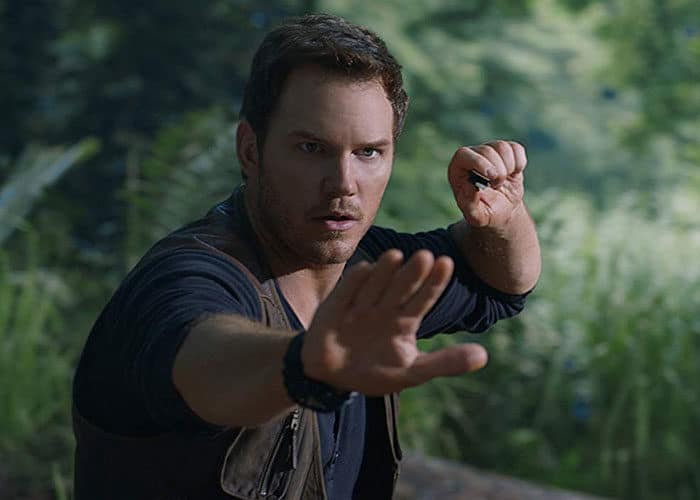 Based on the comic book series of the same name, 'Cowboy Ninja Viking' is an action comedy that has been on the hold for too long. It follows the story of a man with multiple personality disorders who is trained by the government to become a deadly mercenary. However, he is not the only one to have done that. There are a number of others, and after the project is shutdown, it becomes a thorn in the side of the government. So, they hire the protagonist to track down the rest of the them. The film stars Chris Pratt in the lead role while Priyanka Chopra appears as his sidekick.
3. Jonty (2020)
This film follows the story of a person who has known nothing but pampering in his life. He is so used to getting things according to himself that when he decides to make a Broadway play, it doesn't hit him that this might a terrible idea. He seeks out an old friend and they begin the project that most likely won't see the light of day. Starring Michael Cera in the lead role, it is written by Jesse Armstrong and Sam Bain, who are known for their work in 'Four Lions', 'Fresh Meat' and 'Peep Show'. The film is directed by Eric Wareheim.
2. The Hitman's Wife's Bodyguard (2020)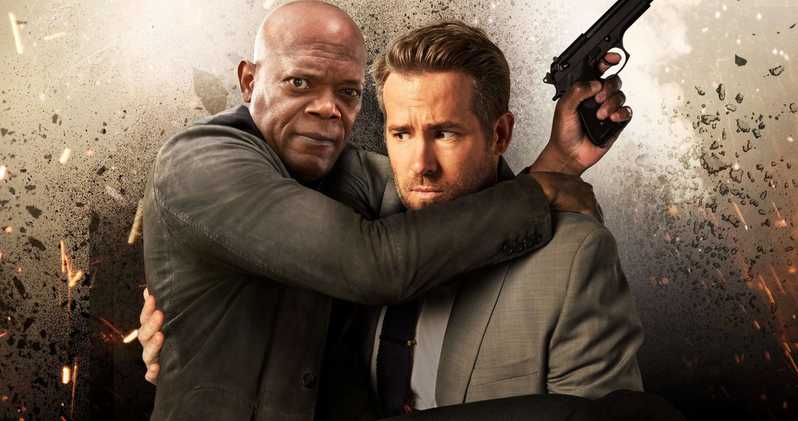 Ryan Reynolds has worked in all sorts of genres over the course of his long career, but the one that he has succeeded the most at is comedy. His rich sense of humor and great comic timing allows him to turn even a morbid joke into a laugh-out-loud punch line. He brings this character to his action movies as well. He has done it with 'Deadpool', and the repeated formula of action and comedy brought him success in 'The Hitman's Bodyguard' as well. As an added bonus, the film also stars Samuel L. Jackson and Salma Hayek, both of whom are returning to their reprise their roles in the sequel, alongside Reynolds.
Read More: Upcoming Action Movies
1. The French Dispatch (2020)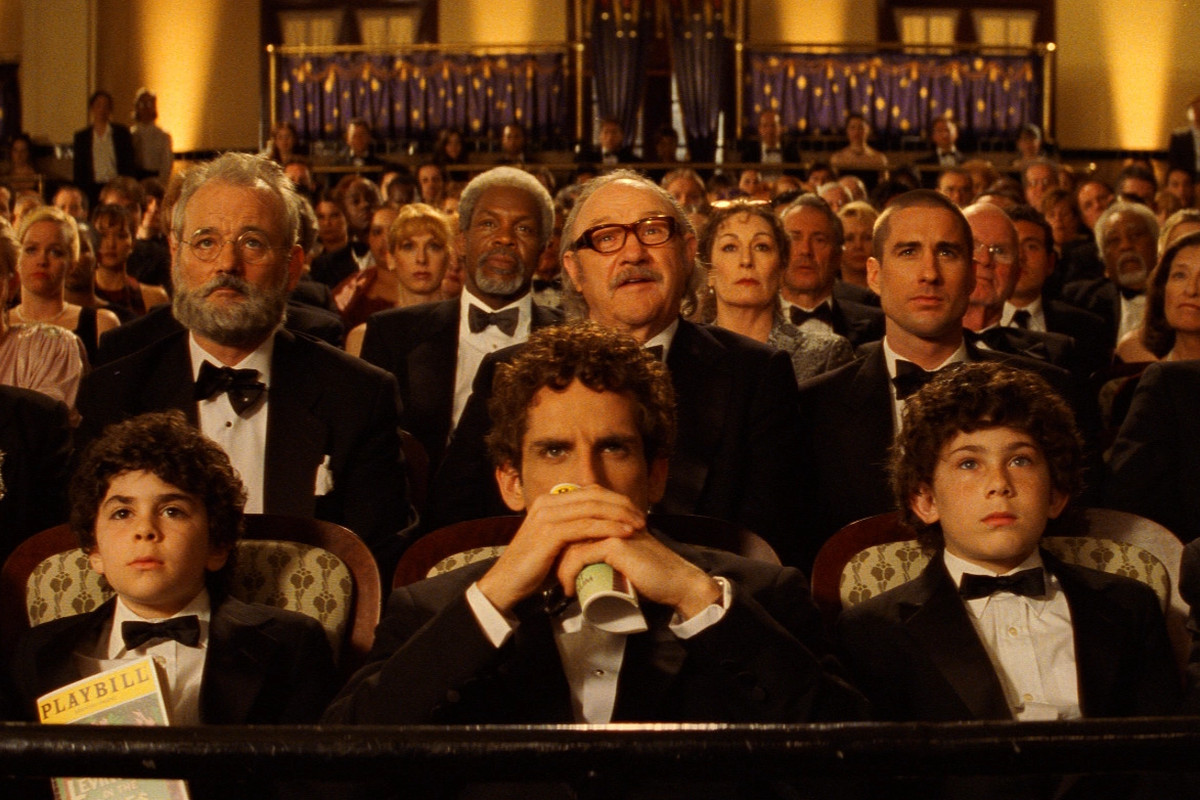 Wes Anderson's movies have some trademarks that make them visibly as well as tonally different from the work of his counterparts. Apart from the rich tinge of colour, his stories also have a distinct humour, no matter if it is a coming-of-age, a murder mystery or a dystopia. Due to his reputation, 'The French Dispatch' is one of the most anticipated movies of 2020. Once again, he has assembled a magnificent star-cast, which includes Lea Seydoux, Timothee Chalamet, Saoirse Ronan, Jason Schwartzman, Kate Winslet, Elisabeth Moss, Christoph Waltz, Bill Murray, Willem Dafoe, Tilda Swinton, Benicio del Toro, Adrien Brody, Jeffrey Wright, Owen Wilson and Frances McDormand. With the setting in France, it follows the story of journalists working in an American newspaper in the 20th century.
Read More: Upcoming Thriller Movies