Eddie Murphy is an American comedian, actor, writer, singer, and producer. He was a regular cast member on 'Saturday Night Live' from 1980 to 1984. He has worked as a stand-up comedian and was ranked 10th on Comedy Central's list of the 100 Greatest Stand-ups of All Time. Murphy first earned national attention as a cast member on 'Saturday Night Live' (SNL) and was credited with helping to revitalize the show during the early 1980s. His notable characters included a grown-up version of the 'Little Rascals' character Buckwheat, a street-wise children's show host named Mr. Robinson (a spoof of Fred Rogers, who found it amusing), and a morose, cynical Gumby, whose trademark slogan became an 'SNL' catchphrase: "I'm Gumby, dammit!".
In films, he has received Golden Globe Award nominations for his performances in '48 Hrs.', the 'Beverly Hills Cop' series, 'Trading Places', and 'The Nutty Professor'. In 2007, he won the Golden Globe for Best Supporting Actor and received a nomination for the Academy Award for Best Supporting Actor for his portrayal of soul singer James "Thunder" Early in 'Dreamgirls'.
His work as a voice actor in films includes Thurgood Stubbs in 'The PJs', Donkey in DreamWorks' 'Shrek' series, and the Chinese dragon Mushu in Disney's 'Mulan'. In some films, he plays multiple roles in addition to his main character, intended as a tribute to one of his idols, Peter Sellers, who played multiple roles in 'Dr. Strangelove' and elsewhere. He has played multiple roles in 'Coming to America', Wes Craven's 'Vampire in Brooklyn', the 'Nutty Professor' films (where he played the title role in two incarnations, plus his character's father, brother, mother, and grandmother), 'Bowfinger', 'The Adventures of Pluto Nash', 'Norbit', and 'Meet Dave'. As of 2014, Murphy's films have grossed over $3.8 billion in the United States and Canada box office and $6.6 billion worldwide. In 2015, his films made him the sixth-highest grossing actor in the United States.
Murphy is also a singer, having frequently provided background vocals to songs released by 'The Bus Boys'; the song "(The Boys Are) Back in Town" was featured in '48 Hrs.' and Murphy's comedy special 'Eddie Murphy Delirious'. As a solo artist, Murphy had two hit singles, "Party All the Time" (which was produced by Rick James) and "Put Your Mouth On Me" during the latter half of the 1980s. He had started singing earlier in his career, with the songs "Boogie in Your Butt" and "Enough Is Enough", the latter being a parody of Barbra Streisand and Donna Summer's 1979 song, "No More Tears". They both appear on his 1982 self-titled comedy album.
Murphy recorded the album 'Love's Alright' in the early 1990s. He performed in a music video of the single "Whatzupwitu", featuring Michael Jackson. He recorded a duet with Shabba Ranks called "I Was a King". In 1992, Murphy appeared in Michael Jackson's "Remember the Time" alongside Magic Johnson and Iman.
In 'Coming to America', he imitated Jackie Wilson when he sang "To Be Loved", but because the character he was playing had a thick accent, he had to sing it in character. In later years, Murphy performed several songs in the 'Shrek' film franchise. In the first film, he performed a version of "I'm a Believer" in the film's final scene; in 'Shrek 2′ he performed Ricky Martin's hit "Livin' La Vida Loca" along with co-star Antonio Banderas; Murphy performed "Thank You" (Falletin Me Be Mice Elf Again) for 'Shrek the Third', once again with Banderas. In 2013, he released his first single in years titled "Red Light", a reggae song featuring Snoop Lion.
At this point, you might be wondering what is Eddie Murphy's next project. Well, we here to tell you all about Murphy's upcoming movies. Hopefully, his performances will be as great as his previous ones.
Read More: Upcoming Michael B.Jordan Movies
3. Coming 2 America (2020)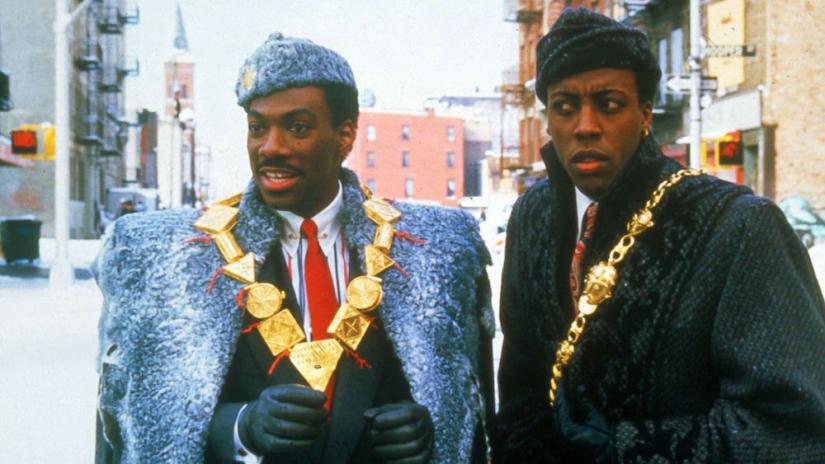 'Coming 2 America' is an American romantic comedy movie. It is a sequel to 'Coming to America'. The movie comes from Craig Brewer and is based on the characters created by Eddie Murphy. The events of the movie take place after the first film leaves things. We see Akeem Joffer, the former prince who is all set to become the King of Zamunda.
However, just before he can take the throne, he hears that he has a son living in America who he never knew about. The boy is a street-savvy Queens resident born as a result of Akeem's dalliances when he was in the States. The boy's mother does not want to have much to do with Akeem, but the man must honor his father's wishes of raising and grooming his son as the crown prince. With this in mind, he sets off for America again, along with his friend.
Murphy reprises his role as Akeem in the movie and we have no doubts that he will deliver a hilarious and memorable performance once again. After all, the actor is great at comedies, and since the characters have been created by him, Murphy knows them best, thus increasing his ability to bring them to life on screen. 'Coming 2 America' is slated to release on December 18, 2020.
2. Triplets (TBA)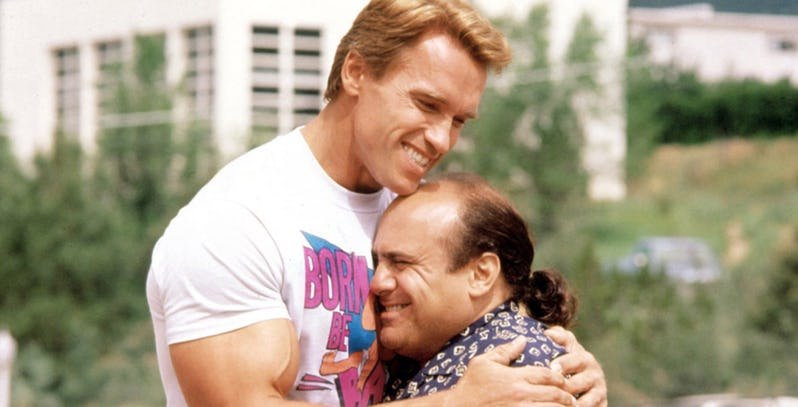 'Triplets' is an upcoming film and is a sequel to 'Twins', the film that marked Arnold Schwarzenegger's first foray into pure comedy since his explosion into stardom in the 1980s, and teamed him up with Danny De Vito as long-lost twins Julius and Vincent.
The movie has been in the works for quite a while, but it now seems to have reached a strong place in its development with confirmation that its script has been finished. The project is expectedly having Eddie Murphy penciled in to star as the third brother alongside the returning Schwarzenegger and De Vito. The project was revealed to be on hiatus back in 2015, with many wondering if the movie would ever continue with its development.
According to media reports, all Schwarzenegger has revealed with regards to the plot of the new film is "funny thing that happens in the mixing of the sperm".
Read More: Upcoming Jamie Foxx Movies
1. Beverly Hills Cop 4 (TBA)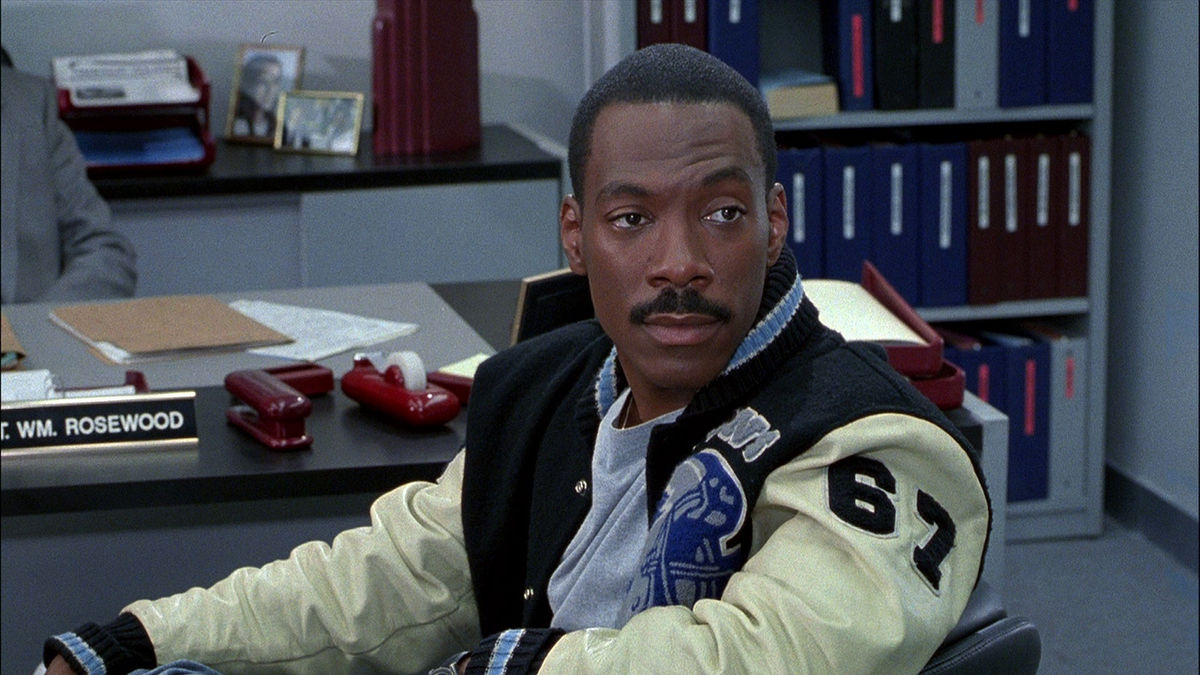 American cops in movies and television shows do their best work when they are off duty. It is always the rogue cop who brings down the bad guys, getting to the bottom of dangerous operations. While most projects with such premises are serious, and often gritty, 'Beverly Hills Cop' is an exception.
The franchise follows Axel Foley, a street smart cop from Detroit, who travels to California to investigate crimes, despite it being well out of his jurisdiction. He meets other law enforcement agents there, with whom he bonds. Three installments to the franchise already exist and a fourth is on the way, though no release date is known.
One thing we do know is that Eddie Murphy is reprising his role as Axel, and we are sure it will be like a walk down the memory lane for the actor. He has been playing the cop in all the three movies, and we expect nothing short of a wonderful performance in the upcoming project as well.
ALREADY RELEASED
Dolemite Is My Name (2019)
'Dolemite Is My Name' is an American biographical-dramedy directed by Craig Brewer from a screenplay by Scott Alexander and Larry Karaszewski. The film stars Eddie Murphy as Rudy Ray Moore, the comedian best known for raunchy, X-rated comedy routines, often in rhyme. Moore's best-known creation was the character of Dolemite, who appeared in his stand-up routine as well as a series of blaxploitation films in the 1970s.
The film also stars Wesley Snipes as D'Urville Martin, Mike Epps as Jimmy Lynch, Craig Robinson as Ben Taylor, Tituss Burgess as Theodore Toney, Da'Vine Joy Randolph as Lady Reed, Keegan-Michael Key as Jerry Jones, Aleksandar Filimonovic as Joseph Bihari, Chris Rock, Tip "T.I." Harris and Ron Cephas Jones. 'Dolemite Is My Name' came out on October 25, 2019.