Previously titled Chicks and Dicks, 'New Girl' is a sitcom created and developed for Fox by Elizabeth Meriwether. It follows the story of a woman who after finding her boyfriend with another woman moves into an apartment with three other men her age. The show is executive produced by Meriwether, Jake Kasdan, Peter Chernin, Katherine Pope, Dave Finkel and Brett Baer. Zooey Deschanel serves as the producer alongside Erin O'Malley, Pavun Shetty, Luvh Rakhe, Dana Fox, David Iserson and Ryan Koh, among others. In the course of its seven-season run, the show has been nominated for People's Choice Award, Golden Globes, Critics' Choice Television Award and Primetime Emmy Awards.
New Girl Cast: Who's in it?
The cast of the show is led by Zooey Deschanel as Jessica aka Jess, a school teacher in her thirties who meets and befriends three men. A well-known name in comedy and romance, she has appeared in films like '500 Days of Summer', 'Yes Man', 'The Good Girl' and 'Elf'. However, that is not the only territory she has explored. Her more serious roles include films like 'Winter Passing', 'Bridge to Terabithia' and 'The Assassination of Jesse James by the Coward Robert Ford'. She also pursues a career in music and has been nominated for a Grammy. For her role in 'New Girl', she received multiple Golden Globes and Emmy nominations.
Jake Johnson plays the role of Nick Miller, Jess's roommate, who works as a bartender who develops feelings for her. Johnson's best-known roles include 'Let's Be Cops', '21 Jump Street', 'Drinking Buddies', 'Tag' and 'Paper Heart'. He also stars alongside Tom Cruise in the reboot of 'The Mummy'. Max Greenfield plays the role of Schmidt, another roommate, who's a ladies' man and a successful marketing executive. His other acting credits include 'Veronica Mars', 'Modern Men', 'The Neighbourhood' and 'A Futile and Stupid Gesture'.
Hannah Simone plays the role of Cece Parikh, a fashion model and Jess's best, loyal and protective friend. She gets involved in a romantic relationship with Schmidt. She is also known for working in films and TV shows like 'Flock of Dudes', 'Killing Gunther' and 'Single Parents'. An ABC comedy pilot starring her is also in the works. Lamorne Morris plays the role of Winston Bishop, Nick's childhood friend and a former basketball player from Chicago. He has also worked in 'BrainRush', 'Valley of the Boom', 'Drunk History' and 'Game Night'. He is set to star alongside Vin Diesel, Sam Heughan and Guy Pearce in the superhero movie, 'Bloodshot'. The show also stars Damon Wayans Jr as Coach, a recurring character. He is known for his work in 'Happy Endings', 'Let's Be Cops' and 'How to Be Single'.
New Girl Plot: What's it about?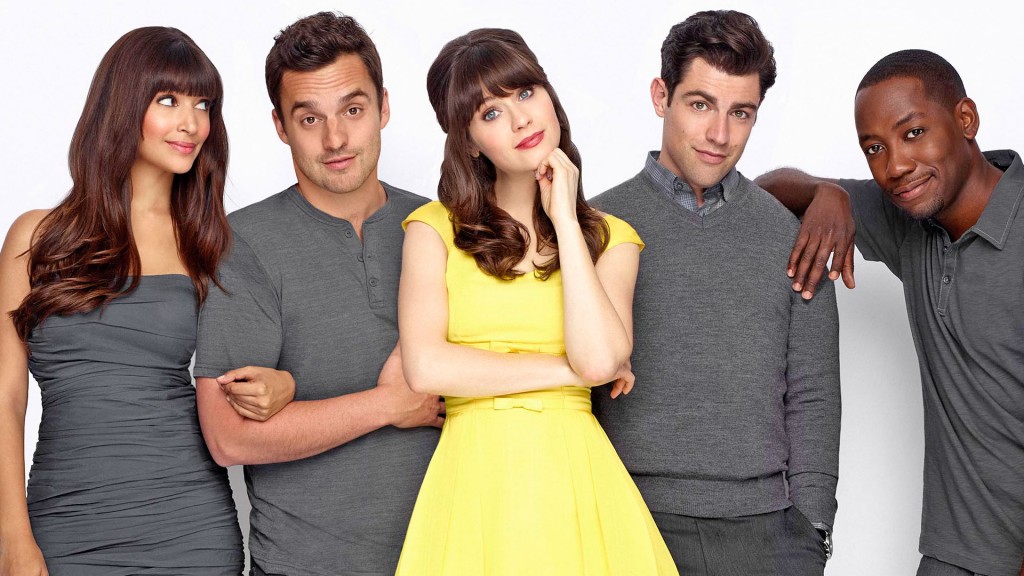 Jessica Day is a bubbly woman in her early 30s. Her life might not have been so solid, but at least she had a loving boyfriend. That was until he went and had an affair with someone else. When she discovers his infidelity, she decides to sever all ties with him. The first step in this process is to find someplace else to live. She finds a place on Craigslist and finds out that she will have to share the apartment with three men. Thankfully, her best friend, Cece, is there to get her through this ordeal. Now, about the roommates. The first one is Nick Miller. He is a bartender and, like Jess, is recovering from a break-up. Then there is Schmidt, a man employed in a female-dominated office. The third is Winston, Nick's childhood friend who had been a member of a team in the Latvian Basketball League.
New Girl Season 8 Release Date: When will it premiere?
'New Girl' season 7 premiered on April 10, 2018. The show received the love of the audience during the course of its seven season run. The critics, too, were charmed by it and noted that with every passing season, the show only gets better. While some based their criticism on the overly romantic comedy vibe of 'New Girl', they couldn't ignore the charm of Deschanel's Jess. A Rotten Tomatoes review reads, "Though it falls within a common sitcom template, New Girl brings laughter by spotlighting funny and genuine characters that are imperfect in relatable ways." Meriwether and Deschanel were applauded for creating a central character that is lovable, but you can't accept her without her flaws. The juxtaposition of her traits make her relatable, someone the audience could look at say, "I know someone like that".
Another character that received the spotlight of praise is Max Greenfield's Schmidt. He is successful yet insecure, he is smart yet makes some very stupid life decisions. While other characters in the show also offer a complicated palette of their own, they can't catch up with Schmidt's thoroughly contrasting personality. He projects the image of an alpha male but doesn't allow stereotyping to hold him back from using beauty products and branded clothes.
The seventh season brings to closure the stories of all the characters. The response to the final season was mostly good. Some did complain about the show getting a cheesy ending, but for others, it was consistent with the tone of previous seasons. Critics remarked of the last season, "After seven years of friendship, New Girl signs off with a thoughtful, funny final season that bids a proper adieu to its colourful cast of characters." Because 'New Girl' wrapped up the story with a neat bow and met a proper end, the thought of its revival is far-fetched. Had it been cancelled, it would have been a different story, but for now, it is very much over. We can't rule out the possibility of a reunion though. If we hear any news on 'New Girl' season 8 release date, we will update this section.
New Girl Trailer
If you love romantic comedies, then 'New Girl' is the series that you shouldn't miss. The show might have come to an end but that doesn't mean you have to say goodbye to the characters forever. Catch all its seasons on Netflix. Here is the trailer of the final season to tempt you for that binge:
Read More: Best Rom Com Movies on Hulu