It is a foregone conclusion now that HBO has some of the very best shows in the world. From 'The Sopranos' to 'Game of Thrones', HBO has been the presenter of the content that swept the whole world with its fandom. Smart storytelling, impeccable acting, and wholesome entertainment are some of the mandatory things in every HBO show. This year, as well, it has some very exciting stuff lined up for us. Here's the list of upcoming new HBO series coming out in 2020 and beyond. We hope that these new HBO shows are as good as some of the recent releases.
30. The Outsider (January 12, 2020)
The King of Horrors doesn't fall short of stories even after writing so, so many novels. In 2018, he released a new book called 'The Outsider'. Obviously, it found popularity, considering the solid fan-base that King has already established for himself, and HBO wasted no time to adapt it for television. It starts with a police officer publicly accusing a man of raping an eleven-year-old girl. While the man sincerely negates the officer's comments, it doesn't take much time for the whole town to turn against him. The events soon become more sinister, and the man feels like his time is running out before he can prove his innocence.
30. Avenue 5 (January 19, 2020)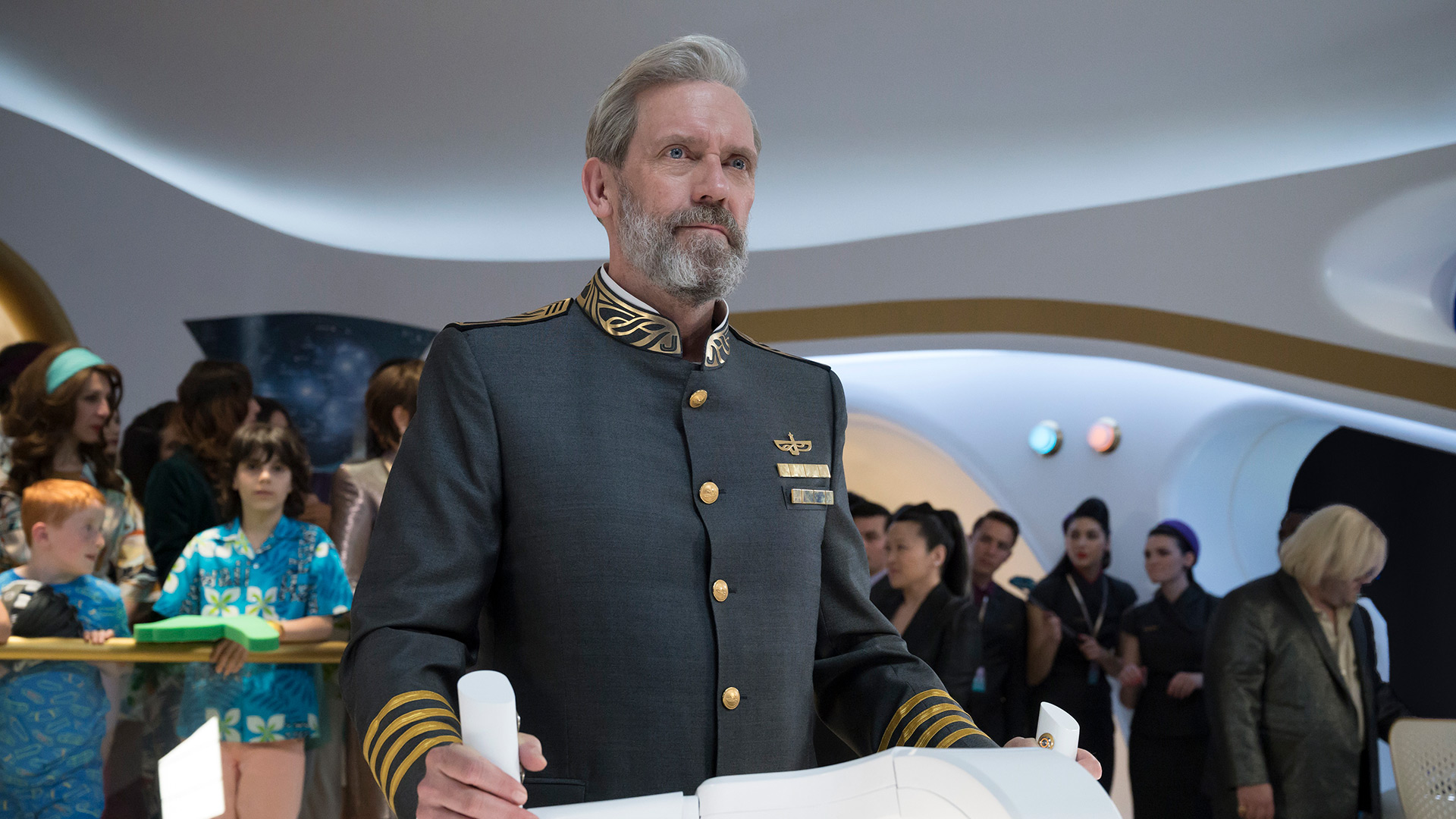 Armando Iannucci's previous collaboration with HBO brought us the critically acclaimed political satire, 'Veep'. He is back on board with the network with a new sci-fi comedy-drama, 'Avenue 5'. Starring Hugh Laurie in the lead role, the space drama is set 40 years into the future and follows the story of a captain who tries to handle the disgruntled passengers onboard the luxury space cruise ship. The show also stars Suzy Nakamura, Rebecca Front, Zach Woods, Josh Gad, Lenora Crichlow and Himesh Patel in supporting roles. Iannucci has directed the pilot, and also serves as the executive producer for the series, along with Simon Blackwell, Kevin Loader and Will Smith.
29. The Plot Against America (March 16, 2020)
Historical fiction is a rather popular genre. What would have happened if things took a different turn in history? The question: what if Hitler had won, gave us 'The Man in the High Castle'. 'The Plot Against America' is the answer to "what if Charles Lindbergh had won against Roosevelt?" Based on the book of the same name by Phillip Roth, this show takes you on a journey to an alternate America. Lindbergh was accused of being a fascist, and in this story, the author has imagined America under a fascist regime. Get ready for an alternate history lesson!
28. The Undoing (2020)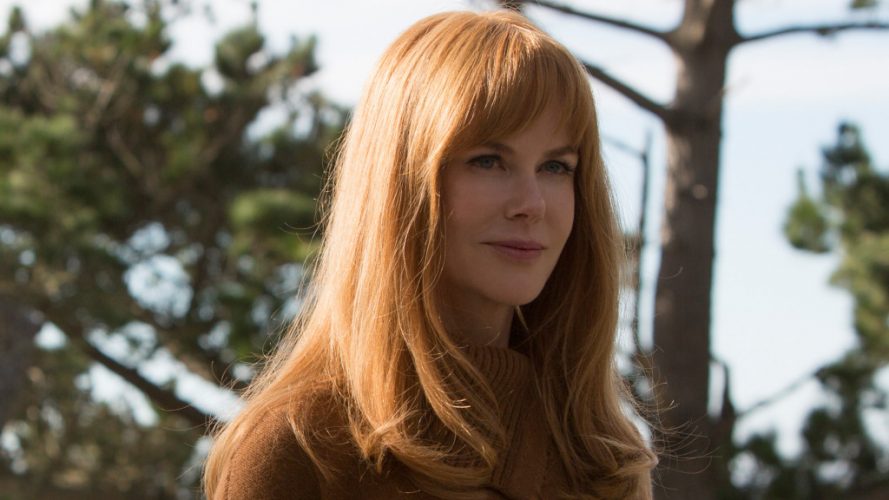 Nicole Kidman's collaboration with HBO has been a rather successful one. 'Big Little Lies' became one of the biggest shows of the year for HBO, and brought a lot of awards to it and Kidman, as well. In this aftermath, it only seems sensible that these forces should join hands again. And so, they have! The source material for 'The Undoing' is the novel 'You Should Have Known' by Jean Hanff Korelitz. It tells the story of a woman named Grace Sachs. Life has been good for her, and everything is going smooth. However, everything changes one day when her husband goes missing and all the secrets come crashing down on her.
27. I Know This Much is True (2020)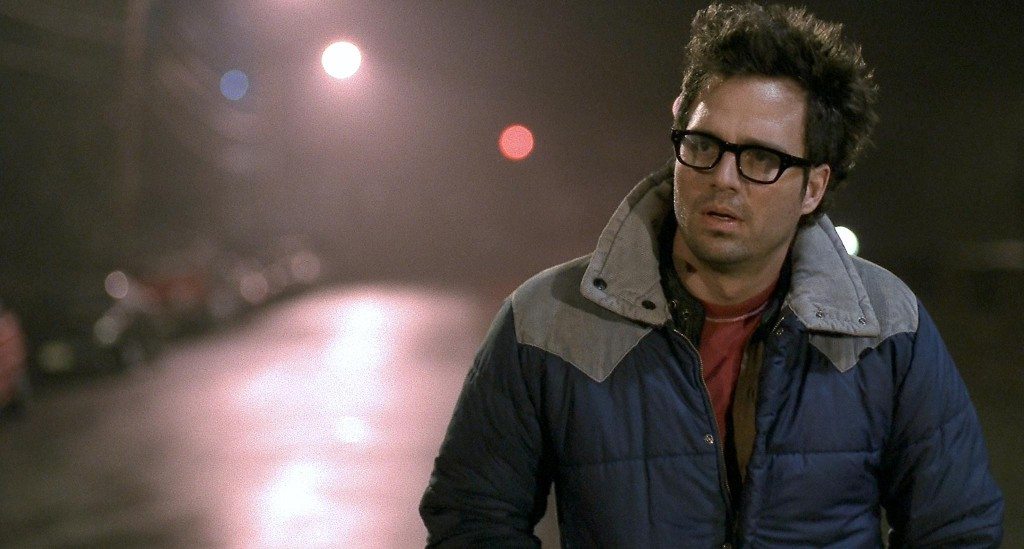 Based on the book of the same name by Wally Lamb, 'I Know This Much is True' stars Mark Ruffalo in the lead role of twin brothers. Dominick and Thomas are identical twins. Dominick is normal, but Thomas suffers from severe bouts of paranoid schizophrenia. Trying to help his brother lead a normal life, Dominick's own life isn't going any better either. He tries to pick up the pieces for both of them, but then comes across some family secrets that had been hidden from him for a long time. And then, a tragic thing happens, which basically opens up a Pandora's Box for him.
26. Lovecraft Country (2020)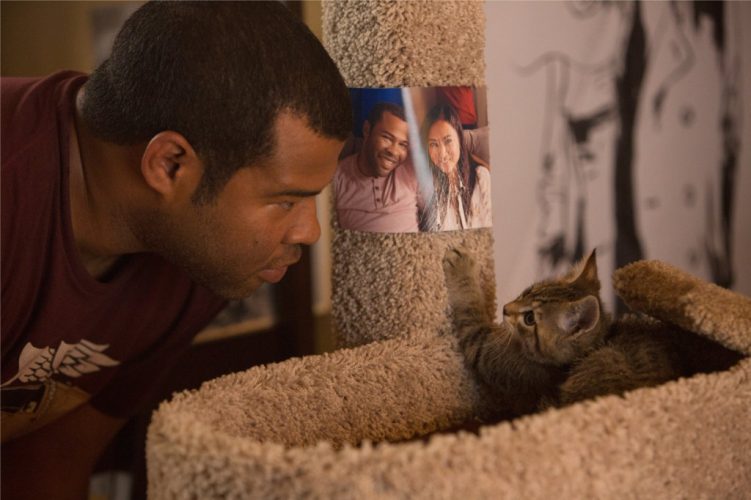 Based on the novel of the same name by Matt Ruff, 'Lovecraft Country' is a horror series. Considering that we already have a bunch of horror shows, what would be so particularly good about this one, you ask? First of all, Jordan Peele is the executive producer for it, the same person who is responsible for 'Get Out'. And also, we have J.J Abrams, another big name attached to it. The premise is set in the 1950s and follows the road trip of a couple of friends. Also, while watching, you'll have to keep your brains on for the socio-cultural themes embedded in the story.
25. Perry Mason (2020)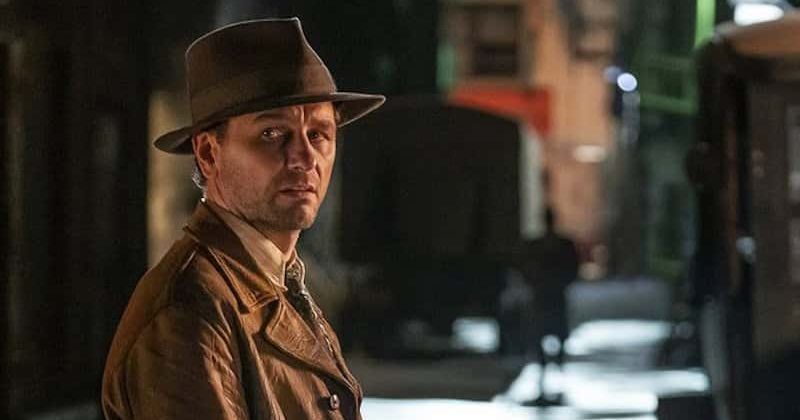 A series of detective novels written by Erle Stanley Gardner features a criminal defense lawyer who has to prove the innocence of his clients who are on trial for murder. One of the most popular works of detective fiction, the story of 'Perry Mason' is adapted for the screen by Rolin Jones ('Boardwalk Empire') and Ron Fitzgerald ('Friday Night Lights'). Executive produced by Robert Downey Jr, the series has been directed by Tim Van Patten ('Black Mirror', 'Game of Thrones'). Matthew Rhys is set to star in the lead role. Tatiana Maslany ('Orphan Black'), John Lithgow, Chris Chalk, Shea Whigham and Juliet Rylance appear in supporting roles. The limited series is set in 1930s LA where Perry Mason gets entangled in a child kidnapping case.
24. The Third Day (2020)
Written by Dennis Kelly, 'The Third Day' follows the individual journey of a man and a woman on a mysterious island off the British coast. The episodes are directed by Marc Munden and Philippa Lowthrope, with the series divided into two halves, each completing its own story over the course of three episodes. Jude Law and Katherine Waterston appear in the lead roles. The additional cast includes Paddy Considine ('Hot Fuzz', 'The Death of Stalin'), Emily Watson ('Chernobyl', 'Synecdoche, New York'), Naomie Harris ('28 Days Later', 'Skyfall') and John Dagleish ('Judy', 'Christopher Robin').
23. Industry (2020)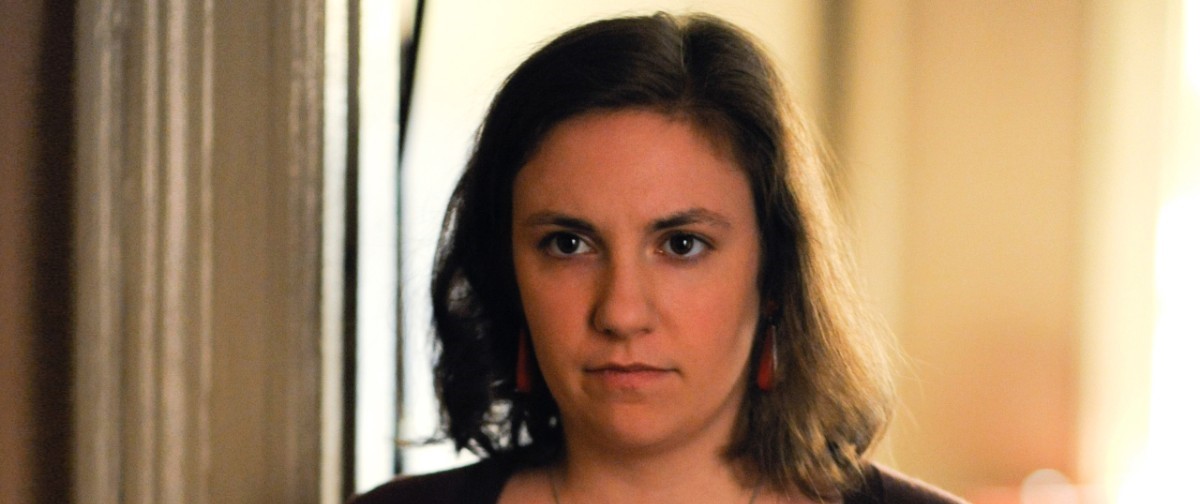 HBO and BBC recently collaborated with Bad Wolf for fantasy drama, 'His Dark Materials'. The trio is coming together again to create a finance-drama set in the aftermath of the 2008 financial crisis. It follows the story of a group of people who compete with each other to secure a position at an investment bank in London. Lena Dunham, known for 'Girls', is set to direct the series which comes from Mickey Down and Konrad Kay. The cast includes Myha'la Herrold, Marisa Abela, Harry Lawtey, David Jonsson, Nabhaan Rizwan, Freya Mavor, Will Tudor, Conor Macneill and Ken Leung.
22. We Are Who We Are (2020)
Created by Academy Award-nominated filmmaker Luca Guadagnino, 'We Are Who We Are' follows the story of two American teenagers in an army base in Italy. It is a coming-of-age story that centres around the themes of friendship and love and all the drama in between. The cast consists of Chloe Sevigny, Kid Cudi, Alice Braga ('I Am Legend', 'Repo Men') and Jack Dylan Drazer ('It', 'Shazam!'). Guadagnino has directed some episodes, and also serves as the executive producer with Sean Conway, Lorenzo Meili, Riccardo Neri and Nick Hall.
21. They Both Die at the End (2020)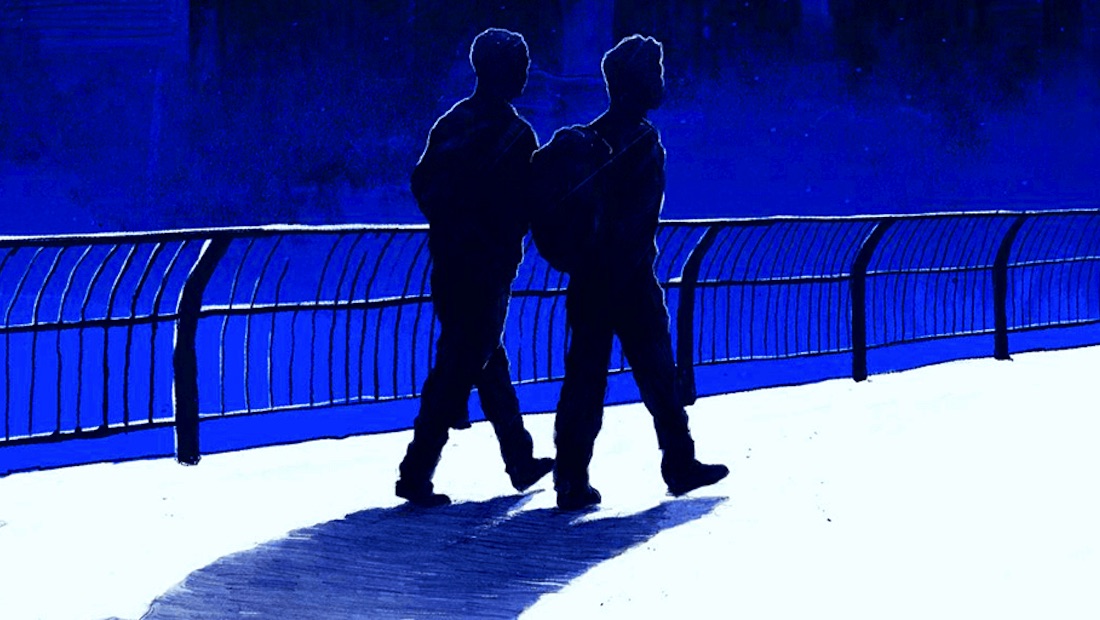 Based on the book of the same name by Adam Silvera, 'They Both Die at the End' is set in the near future where a call lets you know of your final day on Earth. The half-hour show focuses on Mateo Torrez and Rufus Emeterio who search for a friend to spend their last day with. J.J Abrams (who is also involved in a handful of other projects for the network) and Chris Kelly are set to helm the project. They are to executive produce the series alongside Ben Stephenson and Rachel Rusch.
20. The Nevers (2021)
Joss Whedon has given us some truly good shows like 'Firefly' and 'Buffy the Vampire Slayer'. However, it has been a long time since he came up with some new series. You can exclude 'Agents of Shield' from it because it belongs to the MCU. However, now, he has come up with a great new concept, and HBO has offered to be the platform for the story. It is described as "an epic science fiction drama about a gang of Victorian women who find themselves with unusual abilities, relentless enemies, and a mission that might change the world." The cast includes Laura Donnelly, Olivia Williams, James Norton, Tom Riley, Nick Frost, Eleanor Tomlinson and Denis O'Hare.
19. Gorilla and the Bird (TBA)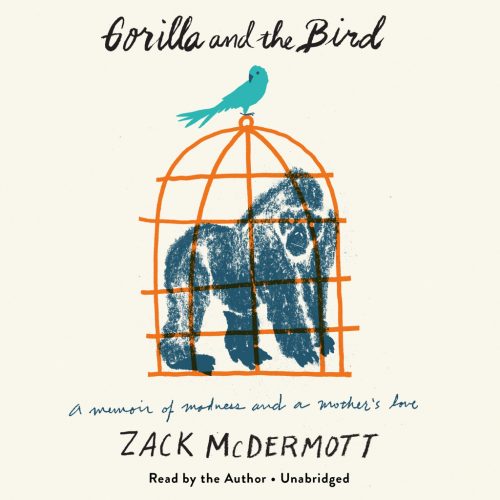 Based on the book of the same name by Zack McDermott, this series is helmed by Jean-Marc Vallée, who has previously been involved with the series like 'Big Little Lies' and 'Sharp Objects'. It is centred on the theme of a mother's unconditional love for her child. Zack is a successful public defender, however, there is a trouble with him. When it resurfaces and threatens to destroy the life that he has built for himself, there is only one person that he can turn to, the one person who never left his side, no matter what. His mother. Exploring the nature of a mother-son relationship, this series tests the limits to which a mother can go for her child.
18. Demimonde (aka Contraband) (TBA)
J.J Abrams is the creator of some of the truly imaginative series. 'Lost', 'Alias' and 'Fringe' are the names of just a couple of shows that he has created. He is also the part of some other big series, like 'Westworld' for which he acts as the executive producer. He is also attached to projects like 'Star Trek' and 'Mission: Impossible'. And naming all this is not even the tip of the iceberg! So, if such a person, after a very long time, comes up with an original series, which falls under the sci-fi genre, then it is a reason to get excited.
17. Mare of Easttown (TBA)
Create by Brad Ingelsby ('Out of the Furnace', 'American Woman'), 'Mare of Easttown' follows the story of a detective in a small town in Pennsylvania. Fighting with her own demons, Mare Sheehan has to solve a gruesome murder. Directed by Gavin O'Connor ('Warrior', 'The Accountant'), the show has Academy Award-winner Kate Winslet in the lead role. The supporting cast includes Julianne Nicholson, Jean Smart, Angourie Rice, Evan Peters, Cailee Spaeny, David Denman and John Douglas Thompson. Winslet, Ingelsby and O'Connor executive produce it with Paul Lee, Mark Roybal and Gordon Gray.
16. Maniac Cop (TBA)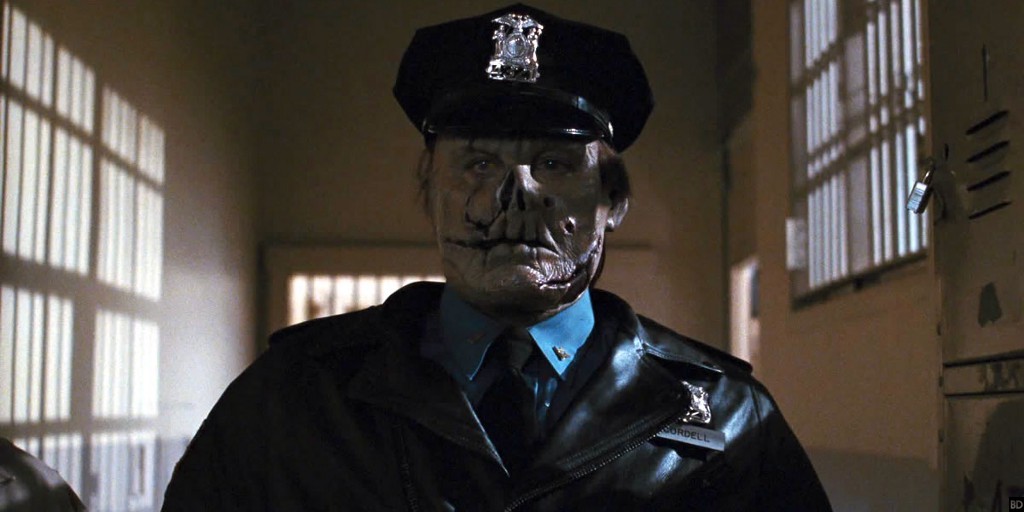 Director Nicolas Winding Refn ('Drive', 'The Neon Demon') is adapting the cult classic film 'Maniac Cop' as a television series for HBO. The story is set in Los Angeles and follows the events from the perspective of different characters as a mysterious figure unleashes mayhem in the city with multiple murders. A long-time passion project for the director, the story is slowly taking shape. Refn is to serve as the showrunner while sharing direction duties with John Hyams.
15. The White House Plumbers (TBA)
The Watergate Scandal is receiving a dramatic do-over at HBO. Loosely based on the book by Egil and Matthew Krogh, in addition to the public records, it follows the story of E. Howard Hunt and G. Gordon Liddy, focusing on how they affected Nixon's presidency. Woody Harrelson and Justin Theroux have been cast in the lead roles. They are also executive producing the series that comes from the writers Alex Gregory and Peter Huyck, who have previously worked on 'Veep'. David Mendel is to direct all five episodes of the series while also co-executive producing it alongside Frank Rick.
14. Untitled LA Lakers Drama (TBA)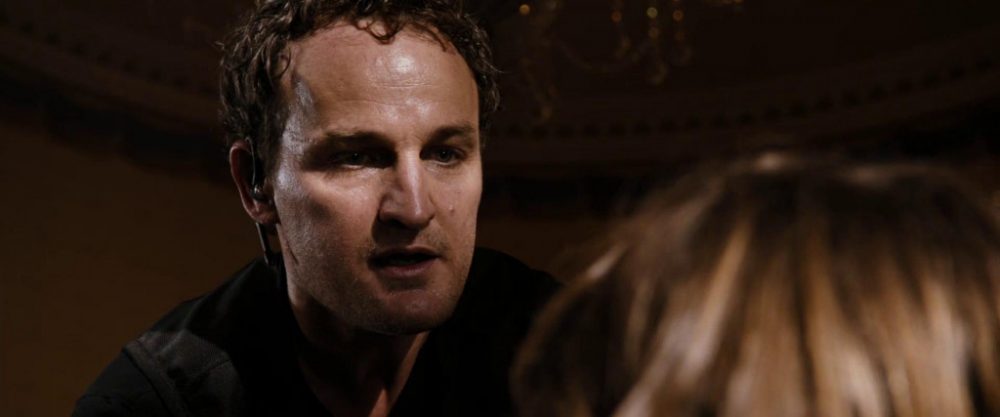 Set in the 1980s, this series follows the story of Los Angeles Lakers and their rise in the field to eventually win five NBA championships. It explores the personal and professional challenges faced by the team. Executive produced by Adam McKay, who also serves as the director of the pilot episode, it is loosely based on the book by Jeff Pearlman and is written by Max Borenstein and Jim Hecht. The cast includes Jason Clarke, John C. Reilly, Quincy Isaiah, Solomon Hughes, DeVaughn Nixon, Molly Gordon, Rob Morgan, Spencer Garrett, Kirk Bovill and Delante Desouza.
13. Counterfeit (TBA)
'Counterfeit' is the half-hour comedy-drama that has been created for HBO by Andrew Gettens and Lauren Mackenzie. The series is set around a couple who find a creative solution to their problem. They want to have a child and have exhausted every option in their might. The only thing left to do now is to turn towards science, but that requires money which they don't have. So, in order to get an IVF, they turn towards illegal ways to make money. The writing duo has carved out the story based on their experiences. Assisting them in the project is Jessica Rhoades, known for executive producing HBO's 'Sharp Objects'.
12. Landscapers (TBA)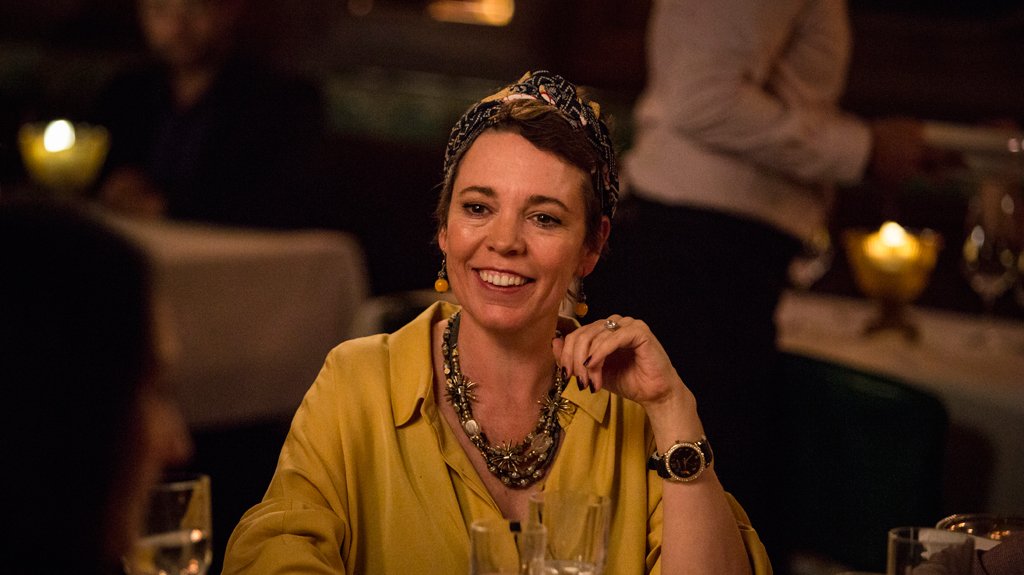 Olivia Colman has been brought on board to star in a crime drama that is based on real events. 'Landscapers' follows the story of a couple who committed a crime that remained undiscovered for the better part of the century. Susan and Christopher are at the centre of this story, which takes a shocking turn after they kill Susan's parents and bury them in their backyard. Written by Ed Sinclair, it is to be directed by Alexander Payne. The show is a joint production of HBO and Sky with Sister and South of the River Pictures, marking another collaboration of the trio after 'Chernobyl'.
11. The Untamed (TBA)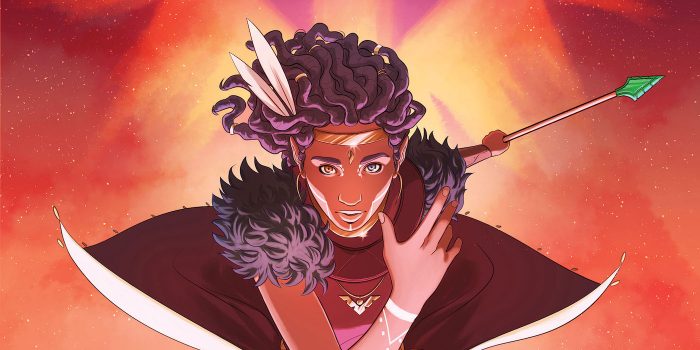 After immortalising GRRM's world of Westeros on television, HBO has turned its eyes towards another rich fantasy drama that is inspired by the works of JRR Tolkien. The fantasy series is based on the comic series by Sebastian A. Jones set in Asunda, a world where various nations are at war with each other. A girl named Niobe Ayutami becomes the focus of the story; she has to try and bring the fighting factions together and unite them against a common, more dangerous enemy. Prentice Penny ('Insecure') is set to executive produce the series, co-writing the pilot with Jones.
10. QualityLand (TBA)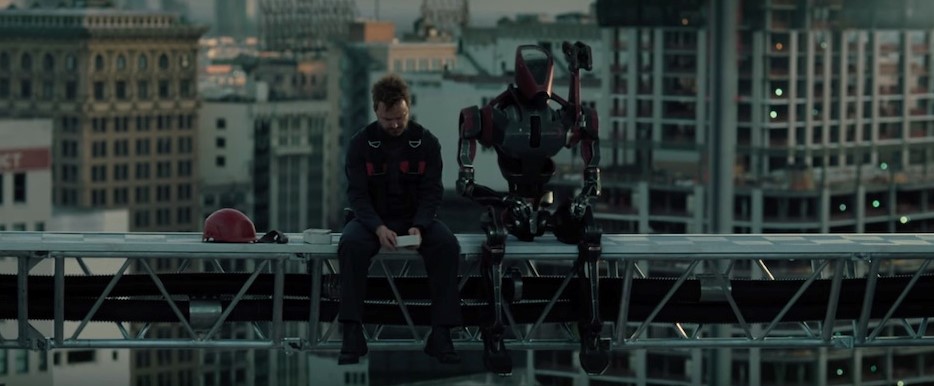 Based on the book of the same name by Marc-Uwe Kling, 'QualityLand' is set in a future where humans and robots are connected to each other through algorithms that define their lives. There is a program for everything and if everyone sticks to it, all will be fine. The protagonist of the story, who has nothing to lose after his girlfriend leaves him for someone else, discovers that the robots are going through a crisis that no one else seems to pay attention to. Mike Judge is set to co-write and executive produce the series with Josh Lieb.
9. A5 (TBA)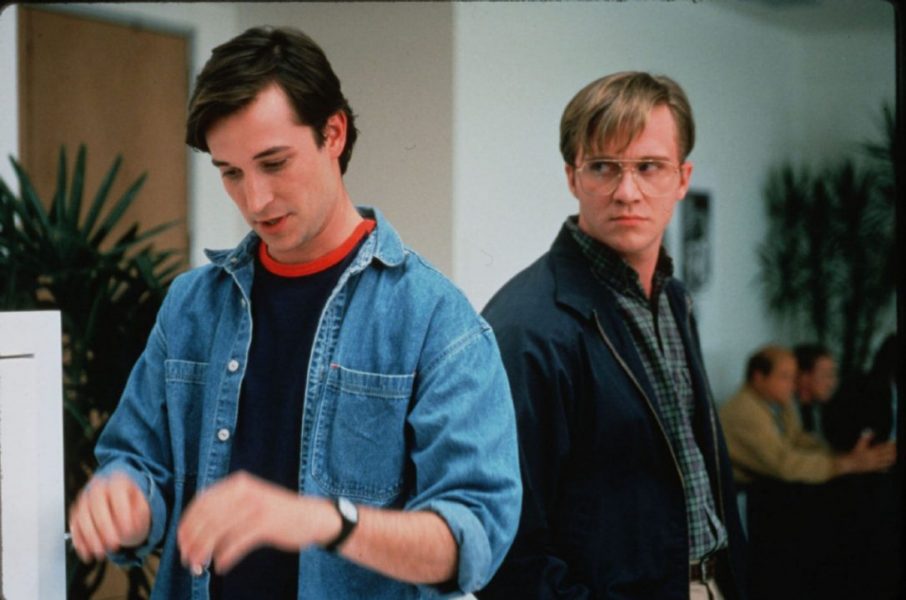 There is only one problem with the world, which if solved could rid us of most of the problems. In this comedy series, we delve into the secret of what constitutes an asshole? It follows the story from the perspective of a bioengineer who discovers the gene that turns people into assholes, which further leads him to find out a cure for it. The show is to be written and executive produced by Mike Judge and Etan Cohen.
8. Poisonwood Bible (TBA)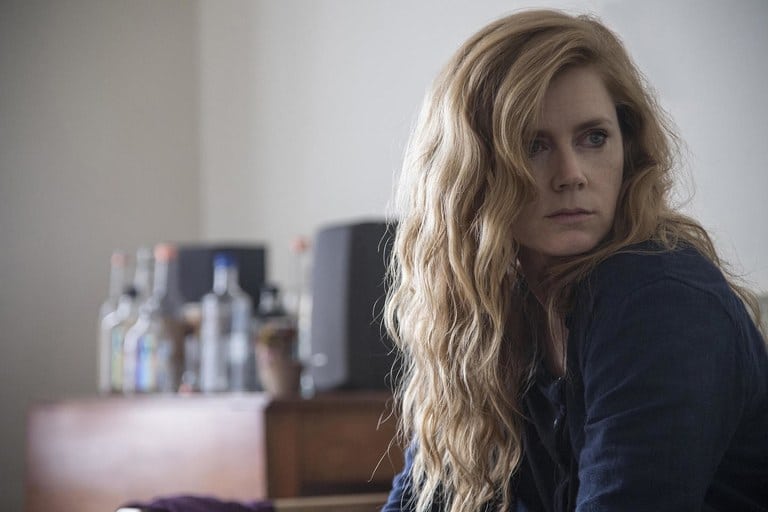 Based on the novel by Barbara Kingsolver, 'Poisonwood Bible' follows the story of a missionary family. Set in 1959, it has Nathan Price's family at the fore. He is an evangelical Baptist who is to set course for Congo with his wife and four daughters. However, a number of challenges present themselves on the way. Amy Adams is set to executive produce the series under her production company Bond Group Entertainment. Anya Epstein and Kingsolver are to adapt the story for television, while also sharing executive producer duties with Stacy O'Neil.
7. Loner (TBA)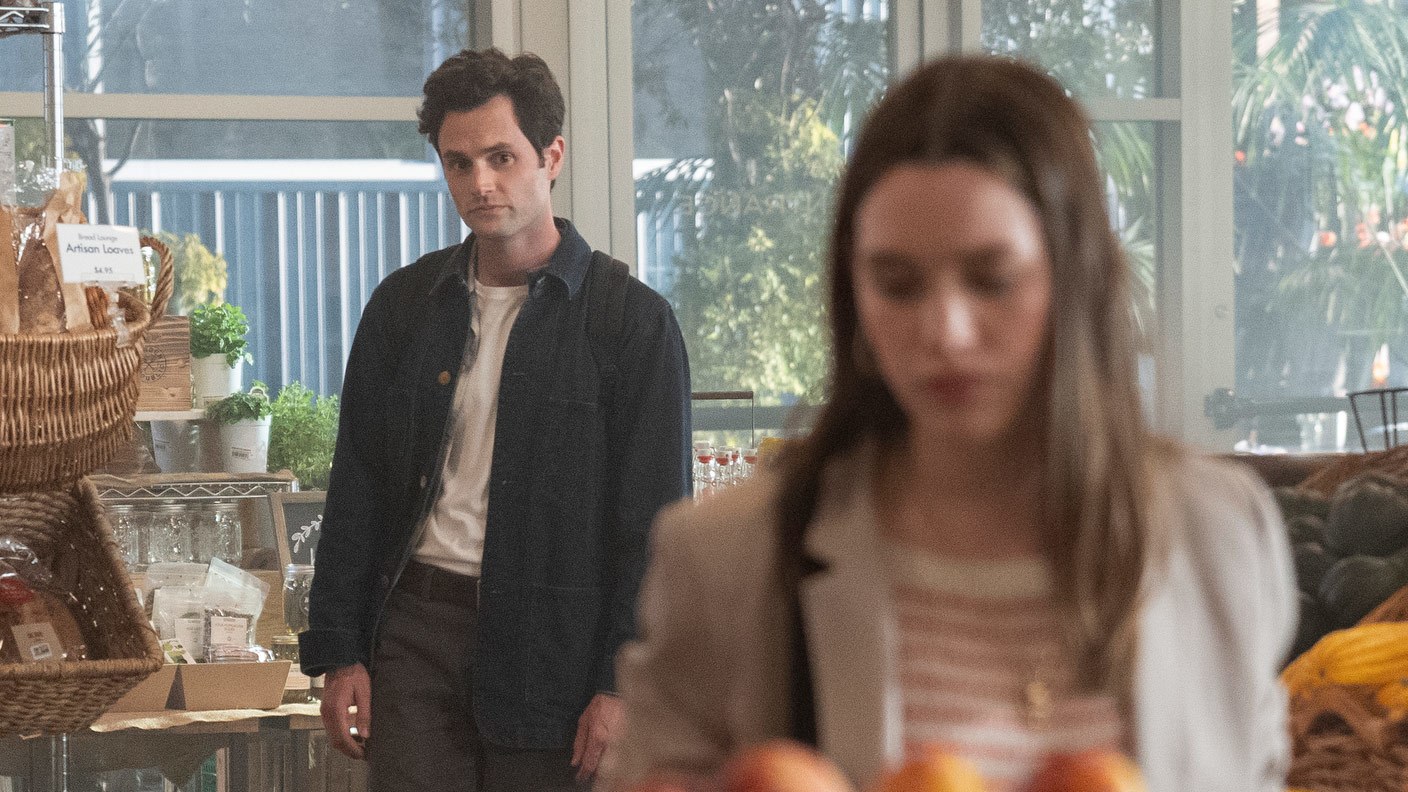 Based on the novel of the same name by Teddy Wayne, 'Loner' follows the story of a Harvard Freshman who is a social outcast, but is ready to do whatever it takes to win the affection of the girl he has fixated on. The disturbingly dark series is being adapted for HBO by Wayne himself, who is also set to executive produce the series. For the people who love shows like 'You', this is another story that portrays the dangers of toxic masculinity and how stalking and obsession can lead to fatal crimes.
6. January 22nd (TBA)
In another team up with BBC, HBO is bringing the drama by Michaela Coel ('Black Mirror', 'Chewing Gum') on the screen. Starring Coel in the lead role, 'January 22nd' is described as "fearless, frank and provocative drama that explores the question of sexual consent in contemporary life and how, in the new landscape of dating and relationships, we make the distinction between liberation and exploitation." Additional cast includes Weruche Opia, Paapa Essiedu, Aml Ameen, Adam James, Sarah Niles and Ann Akin. Coel's character is Arabella, a rising writer who has to rebuild her life and beliefs when she falls victim to a date-rape drug.
5. Betty (TBA)
Based on Crystal Moselle's 'Skate Kitchen', HBO is coming up with a new skate-boarding comedy. Titled 'Betty', it is created by Moselle in collaboration with Lesly Arfin, known for 'Love'. Set in New York City, it follows the story of a group of women who want to make their mark in the skateboarding world which is dominated by men. The cast includes Rachelle Vinberg, Nina Moran, Dede Lovelace, Ajani Russell and Moonbear. All the actresses are reprising their roles from the original. The six-episode series is directed by Moselle, who also executive produces it with Arfin, Igor Srubshchik, and Jason Weinberg.
4. The Gilded Age (TBA)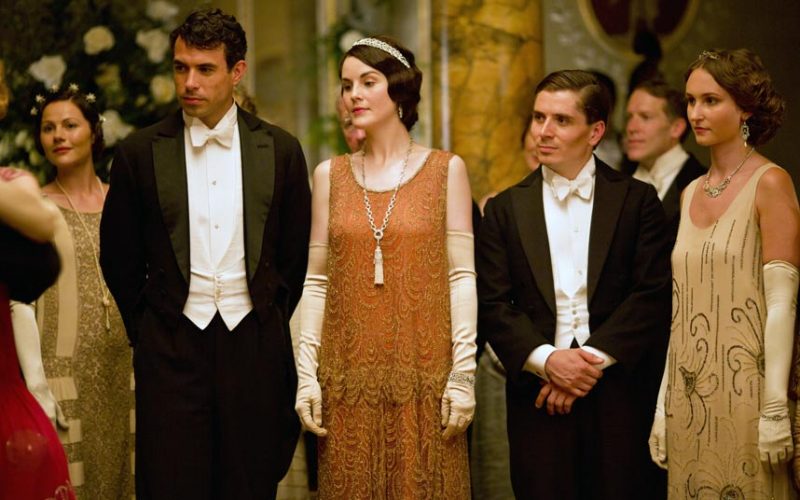 Set in the 1880s, 'The Gilded Age' follows the story of a young woman who bears witness to the disparity between the rich and the poor. The official HBO synopsis describes Marian Brook as "a young orphaned daughter of a Southern general, who moves in with her rigidly conventional aunts in New York City, […where] she gets caught up in the dazzling lives of her rich neighbours as she struggles to decide between adhering to the rules or forging her own path." Created by Julian Fellowes ('Gosford Park', 'Downton Abbey'), it stars Louisa Jacobson, Cynthia Nixon, Christine Baranski, Blake Ritson, Morgan Spector and Taissa Farmiga.
3. Run (TBA)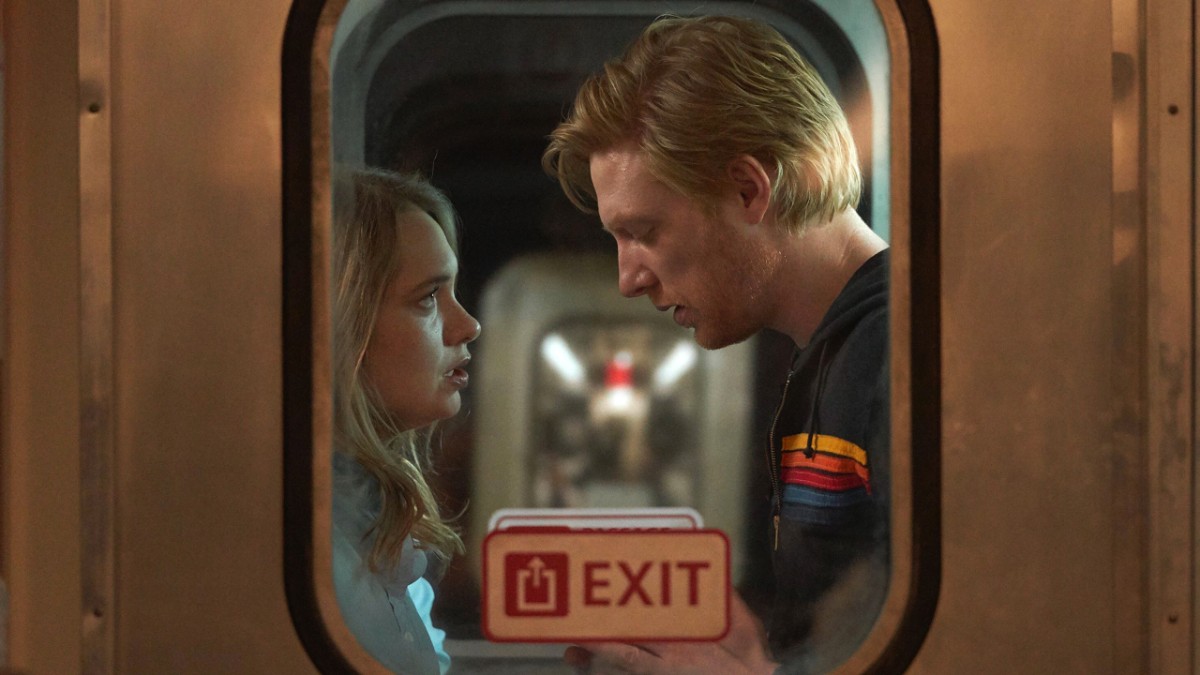 Vicky Jones has created a comedy thriller for HBO and is to executive produce it with her long-time collaborator, Phoebe Waller-Bridge. The duo has previously worked on 'Fleabag', Waller-Bridge's one-woman show that became a huge hit after receiving a television adaptation. With Merritt Wever ('Nurse Jackie', 'Unbelievable') in the lead role, the show follows the story of a woman who receives an invitation for reinventing her life, reuniting her with her old flame. Starring opposite Wever is Domhnall Gleeson ('Star Wars', 'Ex Machina') who plays the role of Billy. Apart from working behind the scenes, PWB is also set to appear in the recurring role of Flick.
2. The Time Traveler's Wife (TBA)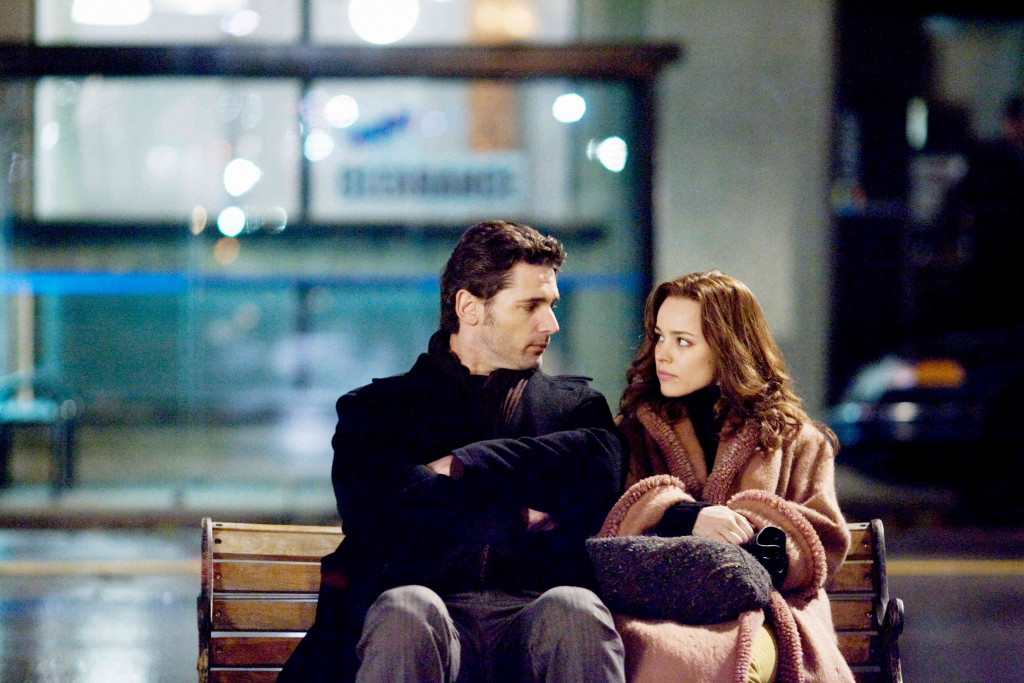 Based on the book of the same name by Audrey Niffenegger, 'The Time Traveler's Wife' follows the story of Henry and Clare. Henry has a unique gene-defect that makes him involuntarily travel back and forth in time. The first time he meets Clare is not the first time she's met him. The book has previously received a silver screen adaptation with Rachel McAdams and Eric Bana in the lead roles. The story is being brought to television by Steven Moffat, known for creating shows like 'Doctor Who', 'Sherlock', 'Coupling' and 'Dracula'. He executive produces it with Sue Vertue and Brian Minchin.
Read More: Upcoming Horror Movies
1. House of the Dragon (TBA)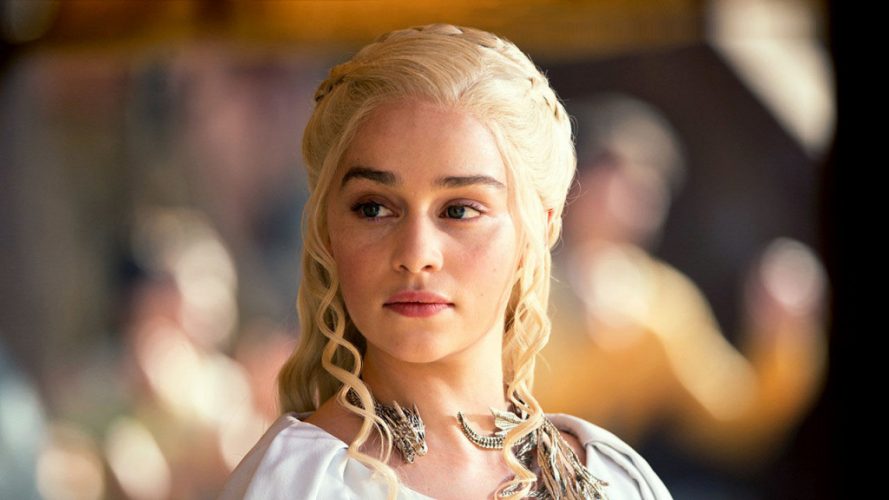 'Game of Thrones' is a landmark for HBO, the success of which the network is trying to recreate with a spin-off series. Five series set in different eras of Westeros were being planned, out of which one was cancelled after the pilot was shot for it. HBO might not have been so confident about 'Bloodmoon', but they have faith in 'House of the Dragon', which explores the story set in the reign of the Targaryen's. The prequel is to "track the beginning of the end for House Targaryen" and is helmed by Miguel Sapochnik, who is known for directing some of the best episodes of 'Game of Thrones'.
Read More: Upcoming Movie Remakes