Everything may not be seeming completely awesome for this franchise as of late, and that is precisely why we require Batman to come in to save the day, because when hasn't he? It's safe to say that when the first Lego movie came out in 2014 based on the eponymous worldwide rage in the form of building blocks that have been around for more than seven decades now, there was quite nothing like it, and that's a big feat in today's world when the last time something truly revolutionary happened on-screen, it had blue aliens and James Cameron became the only director to have helmed two highest grossing films at different times. Of course, that feat has now been overtaken by another duo, but that's just how things work.
Coming to the Lego movie, the film was an instant hit and I wouldn't say it revived the animation genre, but the way an animated film comprised completely of building blocks was made with spotless technology having the heart and soul of a Pixar film (okay, nearly) just dictated that it would be an everlasting success. WB was quick to form a franchise around this, and undoubtedly, one of the major breakout stars of that film, even more so than Emmett, the protagonist of the film whose adventures continue in a separate canonical series of film, was Batman.
When Will Arnett's Batman was on-screen, nobody else was; it's just as simply as I can state how scene stealing the character was. The character's solo popularity coupled with this opportunity quickly prompted a spin-off animated feature, one that the audience and critics completely enjoyed, and awarded with a fair commercial return, more than enough to warrant a sequel too.
So, the news as of today is that after two disappointing entries in the franchise, WB seems to be doubling back up on Batman once again to swoop in and save the day, no surprises there. Read on to find everything that we need to know about this upcoming sequel.
Lego Batman Movie 2 Plot: What Is It About?
More than anything, time warrants the need for a sequel to this spin-off hit, since apart from 'The Lego Ninjago Movie', which anyway had lower expectations, the canon movie in the franchise, 'The Lego Movie's sequel too failed to perform as per expectations, with many critics pointing out that it lacked the novelty of the first one, despite praising it overall. Probably the same would be the fate of the second solo Lego Batman outing, since nothing is as magical as the first time around, but if there is any gamble that has the highest chances of paying off, it is this one.
One of the primary reasons for that is that despite everything, Batman as a character has far greater popularity than any of the ones the other Lego movies have been tackling, even the Marvel ones in its less popular direct to video animated films. With the character, comes the highly revered lore that has formed eons of incredible material for Batman, including his rogues' gallery, the best for any comic book character ever. That coupled with the franchise's penchant for mocking Batman's mannerisms, darkness and self-seriousness, and Batman's singular self-obsession is what made the character such a hoot in the first Lego movie. That is what made the spin-off a success, and that is exactly what is going to keep the sequel to the spin-off afloat.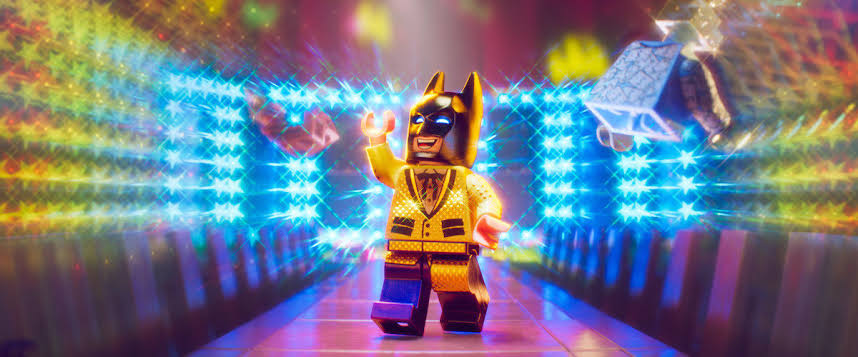 The first one primarily had Batman's most widely known adversary, the Joker, squaring off against him to make him realise that Batman needed his nemesis as much as he needed him. The finale of the film sees Joker setting all the villains that have ever appeared in a WB film free on Gotham city, including Voldemort, King Kong, Sauron, General Zod, the Kraken, Agent Smith, a T-Rex and many more, which was a good easter egg filled carnival. Other than that, he also plants bombs threatening to destroy Gotham city, which go off and the people of Gotham chain link themselves to prevent the city from physically falling apart. The film ends with a hearty moment leading to the creation of the Bat family, with Robin, Batgirl and Alfred uniting with Batman to fight crime, and conversely Batman realising that an ally never hurt in his crusade, making him a better man. That is, apart from his beatboxing skills of course.
I fully expect the sequel to draw the best opportunities from both the media it has the unique opportunity of using, Lego and animation, and Batman's own potent stories of course. What I feel that the sequel has the opportunity to do is to fully explore the Batman rogues gallery, say set free upon the city to terrorize its residents and to draw Batman out in a nefarious plan by either Joker or Scarecrow (as in Arkham Knight), and the dynamics of the Bat family who must overcome their personal differences to come together and fight the new threat.
Lego Batman Movie 2 Cast: Who Is In It?
The primary players in this game are all top notch and half the reason why most of the comedy in this film works the way it does. If and when the sequel happens, it would be prudent to assume the return of Will Arnett as Bruce Wayne / Batman in a role meant for him; he is a rockstar in both Lego movies as well, Zach Galifianakis as The Joker; Michael Cera as Richard "Dick" Grayson / Robin; Rosario Dawson as Barbara Gordon / Batgirl; Ralph Fiennes as Alfred Pennyworth; Jenny Slate as Harley Quinn; Héctor Elizondo as Commissioner James Gordon; and Lauren White as Chief O'Hara.
Lego Batman Movie 2 Crew: Who Is Behind It?
Chris McKay, who served as the animation director for 'The Lego Movie' along with Phil Lord and Christopher Miller, made his directorial debut with 'The Lego Batman Movie' and will be directing the second one as well. Along with him, Phil Lord and Christopher Miller should return as producers on a screenplay written by Seth Grahame Smith, Chris McKenna, Erik Sommers, Jared Stern and John Whittington. Even if the entire crew doesn't work on the sequel as they did on the first film, you can be sure that Grahame Smith would be surely returning, given that he is already working on a number of high profile DC projects.
Lego Batman Movie 2 Release Date: When Will It Premiere?
There isn't any concrete form of news on this, but since we know for sure that a sequel is in active development, we can expect to see a trailer within next year, given how intensive the animation process is here, especially with the Legos. That would put us well within a bracket for a summer 2021 release date, or better still, February 2021, four years after the release of the first film.
Read More in Previews: Despicable Me 4 | Jurassic World 3