The world is opening up to the LGBT community and the social narrative surrounding these stigmatized people is coming to the fore. Somewhere down the line, we have to give credit to films for providing a solid and widespread voice to LGBT people. Even though many films have had their heart in the right place they somehow didn't manage to portray the nuances of LGBT lives. Some new and recent films have managed to stand out in this regard as they have successfully projected the aspects and transience of sexual barriers and how the people are treated on a more personal level.
We've had some great years for LGBT films, especially with the critical and commercial success of films like 'Boy Erased' and 'Love, Simon', and Academy Award winners like 'Moonlight'. The number of films focusing on the life of people from the LGBT community is still quite less, but they make up for it with strong content. However, more films like these need to come out because there are countless stories to tell. Some great movies, with exciting potential, are on the horizon, though we might have to wait a bit longer for them to come out! We have high hopes from this list of upcoming films that are expected to be much better at handling the complexities and struggles of homosexual and transgender people. Some are going to be released soon, either in 2020 or 2021, and some are yet to get a fixed date.
9. The Prom (Fall 2020)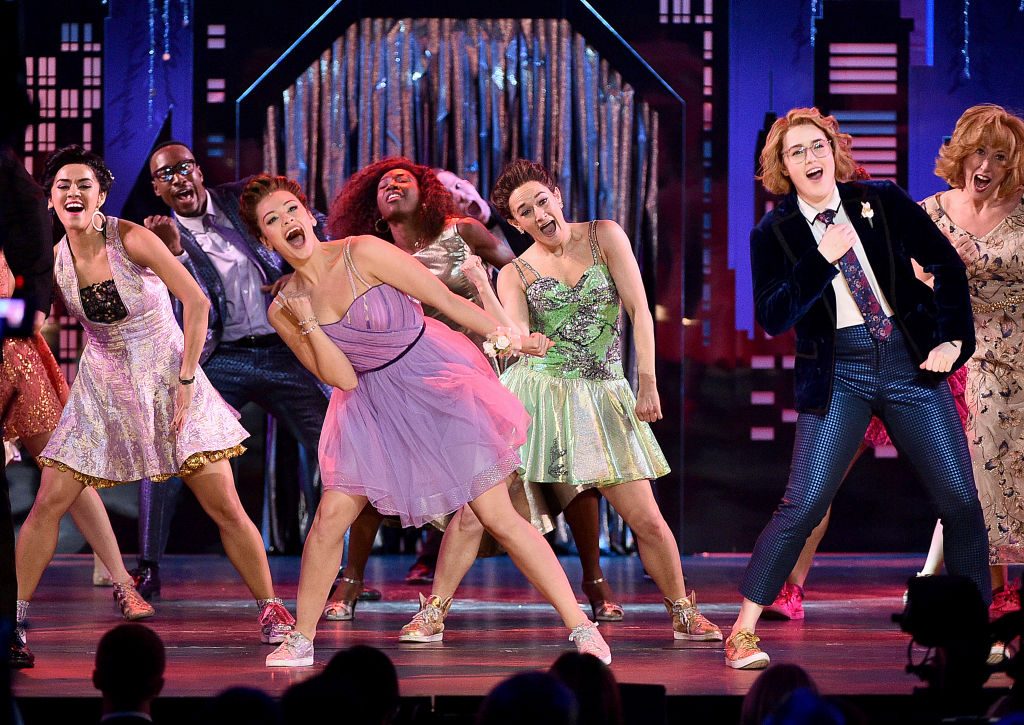 A musical rom-com at the outset, 'The Prom' is based out on a Broadway musical bearing a similar name. More than the film itself, I bet the audiences are eager to see bigwigs like Meryl Streep and Nicole Kidman together directed by Ryan Murphy, the writer-director of 'Eat Pray Love', 'American Horror Story', 'Scream Queens', 'Glee', etc. The plot surrounds a bunch of Broadway theater veterans who are at the dead-end of their careers if their critics are to be believed and who strive to find a lost cause to get themselves back on track, like some sort of charity work. They find their redemption in Emma Nolan – a high school senior who is a lesbian and who is facing some challenges in asking her girlfriend to the prom. The storyline might sound too good to be true but one thing's for sure – Meryl Streep's name is again set to be called out at Oscars next year among the list of the nominees and also a potential win. Let's just wait up and watch.
Read More: Upcoming Western Movies
8. The Eternals (Feb 2021)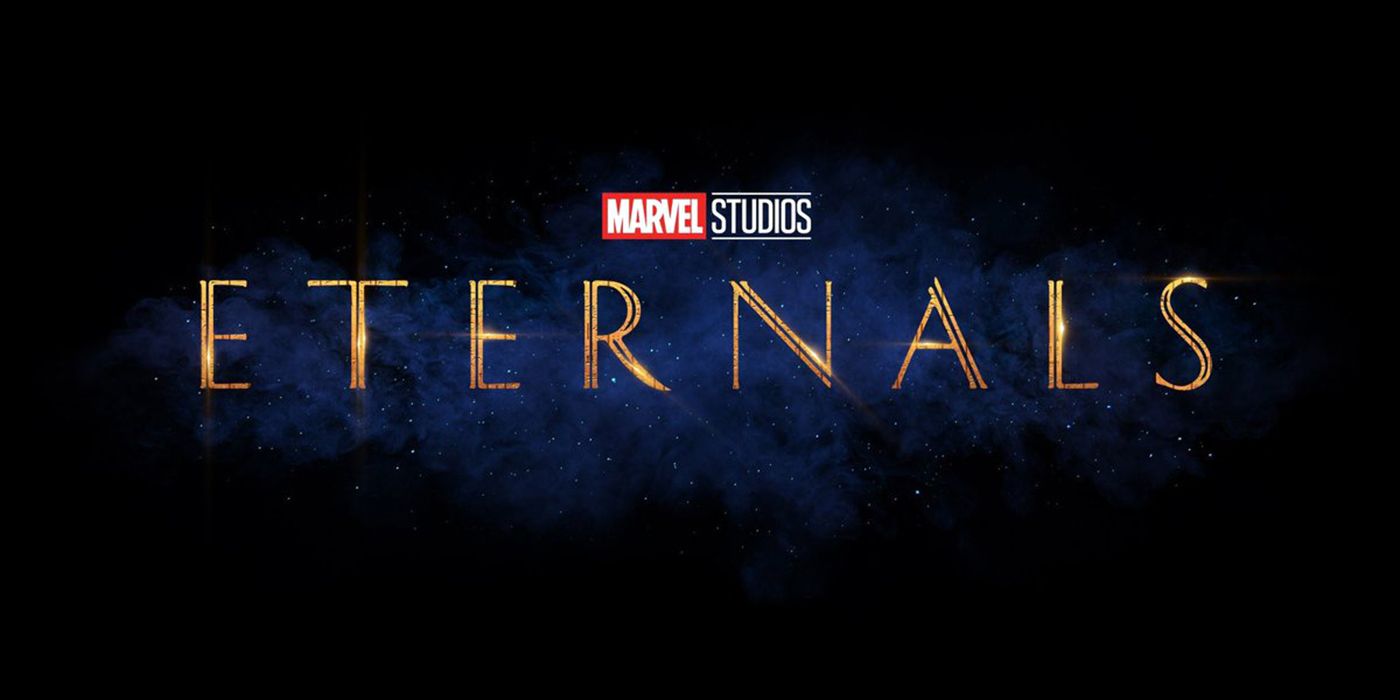 We've had our good times with Marvel's Avengers, all the MCU films, and our favorite superheroes, but everything's apparently not over yet after 'Endgame'. To misquote Doctor Strange, "We are 'not' in the endgame now". Not yet. If we look at the overall chain of movies the MCU has shown us so far, 'The Eternals' would be the 25th movie in the list. To speak of the storyline, 'The Eternals' follows the timeline of 'Avengers: Endgame', and is primarily about their feud against The Deviants, with Eternals being the protectors of the world as we know it. Slated for an early 2021 release, 'The Eternals' has Richard Madden, Salma Hayek, Angelina Jolie, Kit Harrington, among others in prominent roles. What makes 'The Eternals' so special to be a part of this list is "Phastos" – a gay superhero (apparently MCU's first gay superhero) who is a cosmic-powered inventor played by Brian Tyree Henry in the film. And psst – he is kind of an equivalent of Iron Man for the Eternals because he builds all the cool devices and weapons for them. With so many important characters in the fray, it would be interesting to see if 'The Eternals' recreate the charm of our beloved Avengers while taking the entire MCU Phase-4 timeline forward.
Read More: Upcoming Action Movies
7. Sheer Qorma (TBA, 2020)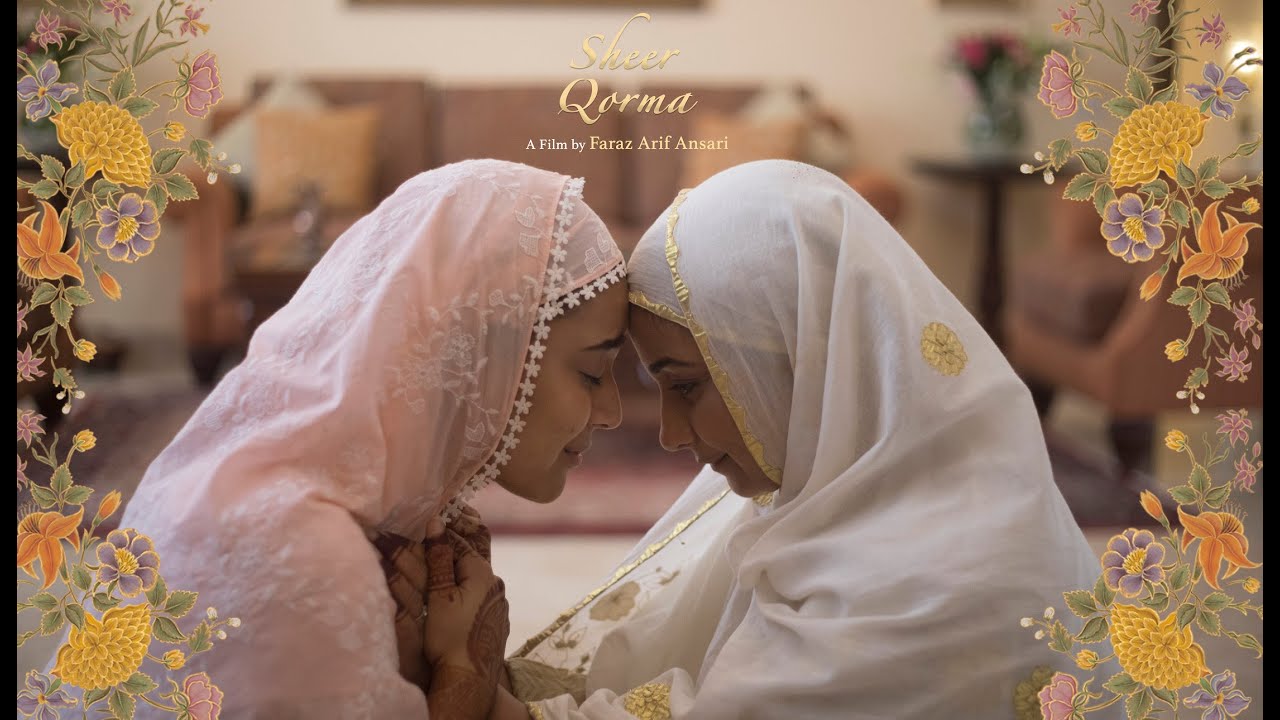 Not much is known about this Indian Bollywood drama till now but at the very outset, this movie too surrounds the acceptability and the usual social misconceptions and preconceived notions of being homosexual. The trailer of the film reveals only so much about the film that keeps our expectations on the higher side. Featuring big names in the leading roles like Shabana Azmi, Divya Dutta, Swara Bhasker, et al, the movie primarily revolves around Saira (Divya Dutta) and Sitara (Swara Bhasker) who are in a relationship since the past 10 years. When Saira confronts her mother (Shabana Azmi) and tells her about their relationship, the latter rejects their so-called "impious" relationship, and brands the idea of them being together as unnatural. As a concept, 'Sheer Qorma' might sound too cliched at times (yes, even while watching the trailer) but let's be wise and wait up for the movie to release, shall we?
Read More: Upcoming Disney Movies
6. Good Joe Bell (TBA, 2020)
Based on a true story, with Mark Wahlberg in the titular role, 'Good Joe Bell' is the story of Joe Bell, who resolved to undertake a long walk across the United States to raise awareness against bullying. His 15-year-old son Jadin had committed suicide after intense bullying because he came out as gay. The non-acceptability surrounding one's sexual orientation, especially that of a 15-year-old became a matter of national shame in the then United States and Jadin Bell's story of succumbing to victimization and bullying raised many concerns. During his walk across the United States, Joe Bell was hit by a truck in Colorado and was killed halfway, six months after he had begun his historical walk. As unfortunate as that may seem, Joe Bell was only partially successful in raising his voice against bullying as this continues to be a pressing matter even today. It would be interesting to see Wahlberg playing this role, being the only prominent face of the film thus far. It would be even more intriguing to see if this movie piques the audiences' interest and takes them somewhere closer to 'Forrest Gump', albeit with a grimmer issue as the central theme.
Read More: Upcoming Wes Anderson Movie
5. What If It's Us (TBA)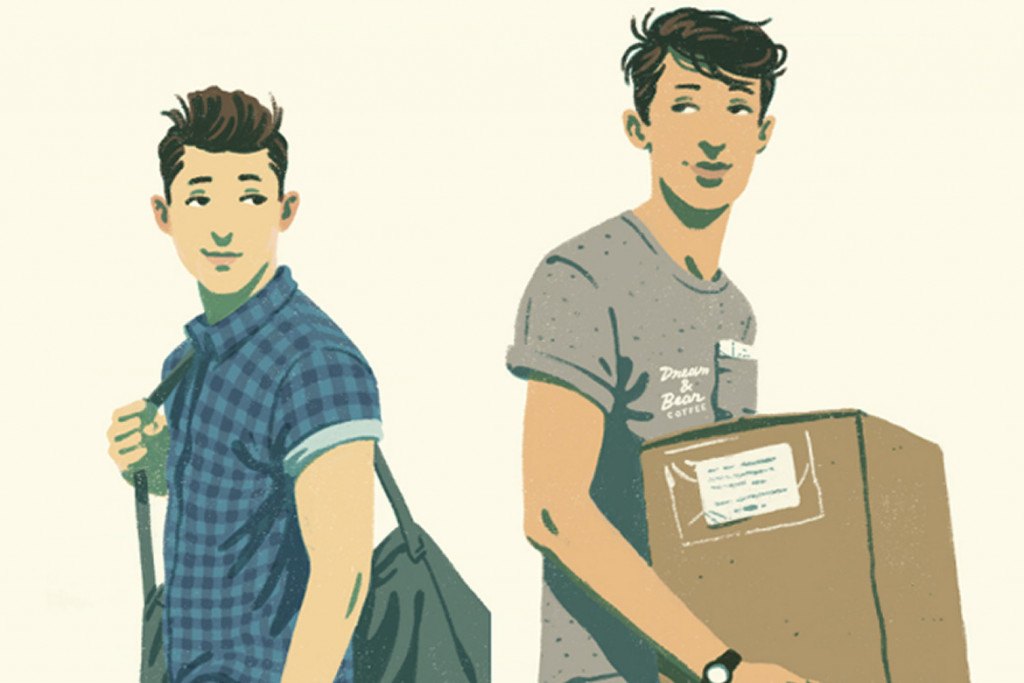 New York City is a great setting for a love story. Two people figuring their way out towards each other in a city full of millions of people is quite a romantic thought. This is where the stories of Arthur and Ben collide with that of each other. 'What If It's Us' is a novel written by Becky Albertalli and Adam Silvera. Albertalli is also the author of 'Simon vs the Homo Sapiens Agenda', the book which acted as the source material for the film 'Love, Simon'. Albertalli is known for writing stories with relevant themes in a light, upbeat manner, and consequently, the same tone can be expected from their adaptations. 'What If It's Us' enjoys this tone, along with Silvera's heartfelt contribution to the story. With the success of 'Love, Simon', it is hard to contain excitement about the adaptation of this book.
Read More: Upcoming Movie Remakes
4. Happiest Season (November 2020)
'Twilight' was a turning point in the career of Kristen Stewart. It brought her into the limelight and paved a solid foundation for her further endeavors. However, it is also, possibly, the film which made a lot of people question her acting abilities. In her defense, Bella was kind of a sulky character! However, once she was done with the vampire franchise, she dedicated her time to doing indie films with strong content, probably to make up for her time as Bella. And she has truly done some exemplary work in films like 'Personal Shopper'. Now, she is in talks to star in a film about lesbian relationships. The script is written by Clea DuVall and Mary Holland, while DuVall could possibly helm it, which would mark her debut as a director. From what we know, it will tell the story of a woman who plans to propose to her girlfriend at Christmas. However, things turn sour when she realizes that her girlfriend hasn't yet come out to her parents!
Read More: Upcoming War Movies
3. Ammonite (TBA)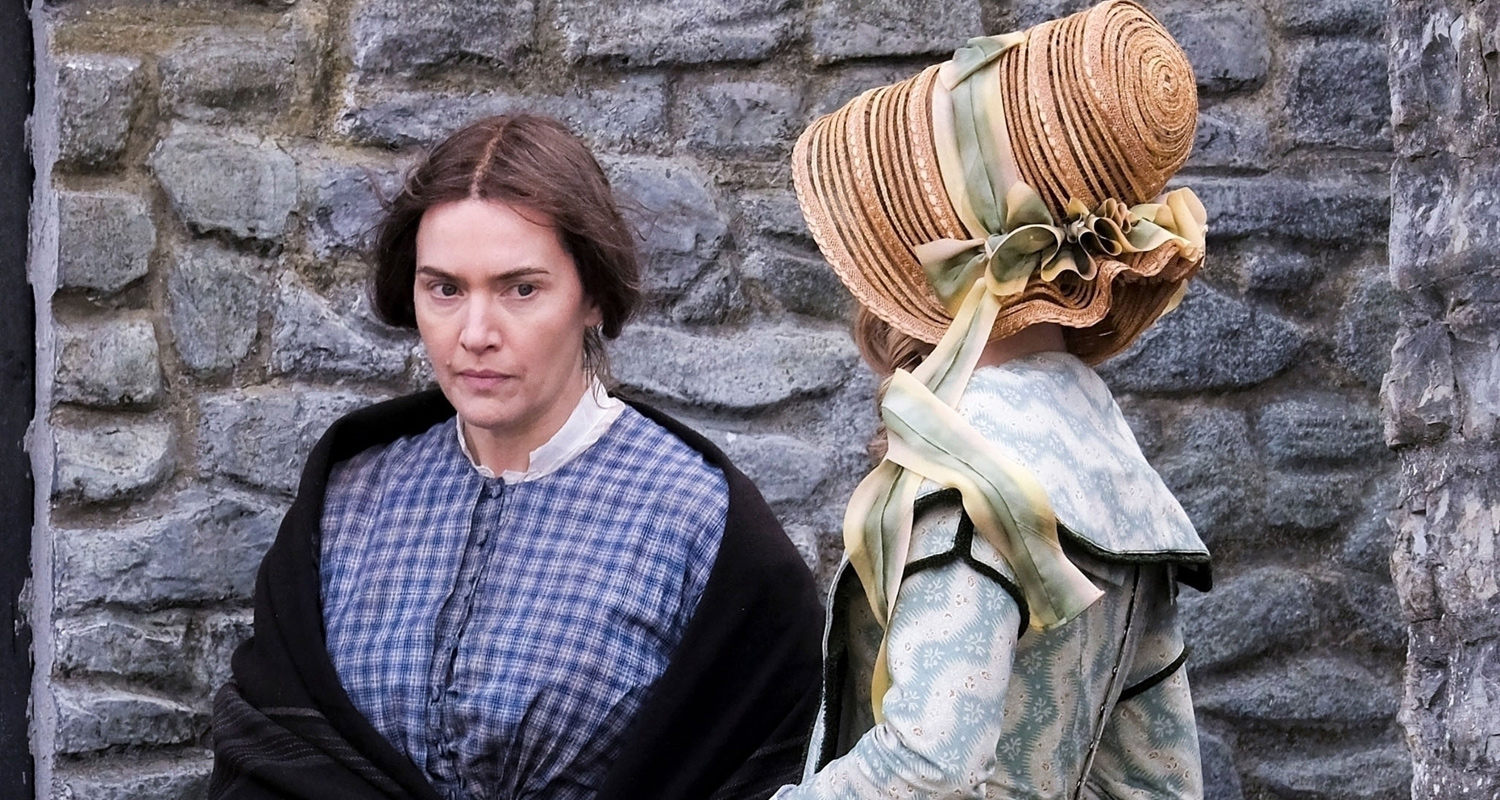 Saoirse Ronan is one of the most promising, young actresses of our time. Kate Winslet is one of the most successful actresses ever. Ronan, at the beginning of her career, has already been nominated for three Academy Awards. Winslet has bagged six nominations and a win! So, when the talents of both these actresses come together on a single screen, well, it will be a spectacle one just cannot miss. And it is happening! Winslet and Ronan are set to star in a love story that will focus on the life of Mary Anning. Anning was a British paleontologist in the 1800s. She is known for some fossil findings that turned out to have a monumental impact on the way people chose to see things about Earth. Anning had served as a nursemaid for a wealthy woman with whom she developed a romantic relationship.
Read More: Upcoming Black Movies
2. Benedetta (TBA, 2021)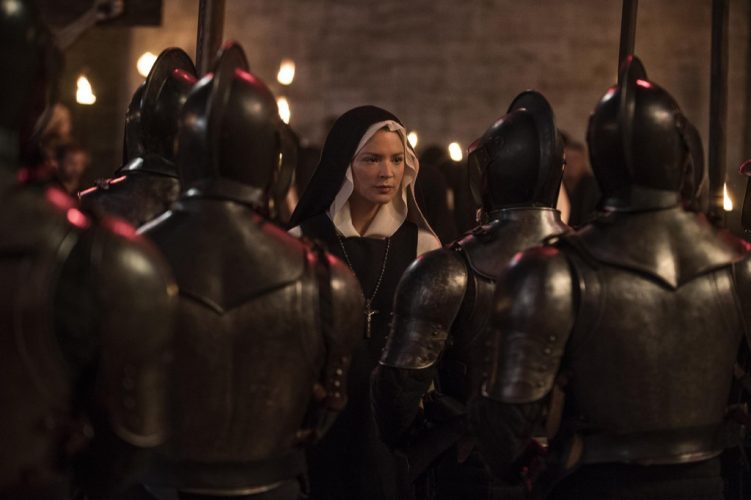 Based on the book 'Immodest Acts' by Judith Brown, this film is based on the life of Benedetta Carlini. She was a Catholic nun in an Italian church in the 17th century. She was a lesbian and had sexual relations with another nun. However, being a part of the Church that didn't allow same-sex relations, Benedetta had to face a lot of trouble because of her sexual orientation. However, that was not the only thing that caused problems for her. Her personality had other aspects that her religious superiors couldn't digest. A lot of things still remain a mystery, while most people don't even know about her. It'll be interesting to see her story and find out more about her. The film was slated to be premiered at the Cannes Film Festival followed by its worldwide release but the release stands postponed until 2021 due to unforeseen circumstances.
Read More: Upcoming Netflix Original Movies
1. Call Me by Your Name 2 (2021)
Yes, it's happening! Luca Guadagnino's 2017 film, 'Call Me by Your Name' was one of the best films of the year, and one of the best films to feature gay romance. The sincerity of the characters, wonderfully portrayed by its amazing cast, left a mark on the viewers. The heartbreak and bereavement felt by Elio were painfully escalated as the credits rolled with Sufjan Steven's 'Visions of Gideon' playing in the background, while Timothee Chalamet presented us with a silently grieving Elio. While the story of the film ended there, such was not the case in the book. Those who have read it know that Elio and Oliver did see each other again. So, even if Andre Aciman, the author of 'Call Me by Your Name', doesn't write a sequel, there is material enough for another film. In fact, Aciman and Guadagnimo are actually working on a script, so fingers crossed! However, it might take some time for us to see Elio and Oliver again, because, as shown in the book, they reunite after some years. The film is yet to be shot but we can expect to see the duo again on the big screen by late 2020 or early 2021. Fingers crossed!
Read More: Upcoming Martial Arts Movies