Post credits scenes, easter eggs, teases and cryptic endings: the regular shenanigans of the franchise world wherein chances are that atleast seven out of ten films that you watch on the big screen are being setup as intended franchises, with multiple sequels, prequels, spin offs and the like already in development even before the first one releases. Of course, the big what-if in all this remains commerce, and the business the film ends up doing at the box office that will ultimately come to decide the fate of the franchise. The single factor that has eroded intended franchises overnight owing to diminishing returns and revived decades older franchises and cashed in on their nostalgia and success.
To prove my point, I count seven major production studios and distributors in Hollywood: Disney, 20th Century Fox (already part of Disney), WB, Universal, Sony/Columbia, Focus Features and Lionsgate that alone account for at least 60-70% of mainstream Hollywood movies that release every year. The one thing that all of them have going for them, also the top grossing property for each of them are franchises, and there is NO reason that somebody who has earlier tasted success on a film they wrote, directed, produced or acted in, wouldn't like to experience that again.
Sony's case is particularly interesting, and might I add, slightly worrisome as well, especially given that the last three big Hollywood releases in consecutive weeks have critically and commercially tanked, nearly. With Sony losing out on distribution rights for the Bond films, one of its most successful properties, it is now looking to fight its way back into the game by reviving work on several of its hit original properties, including a 'Charlie's Angels' reboot, the third 'Bad Boys' film, a new 'Ghostbusters' film, the 'Zombieland' sequel, a film in the 'Jump Street' franchise, and ofcourse, the 'Men in Black' franchise, being softly rebooted with 'Men in Black: International'. Having watched the film, and considering its prospects, potential viewership and box office numbers, here is everything I can predict for the yet unannounced sequel.
What is it about?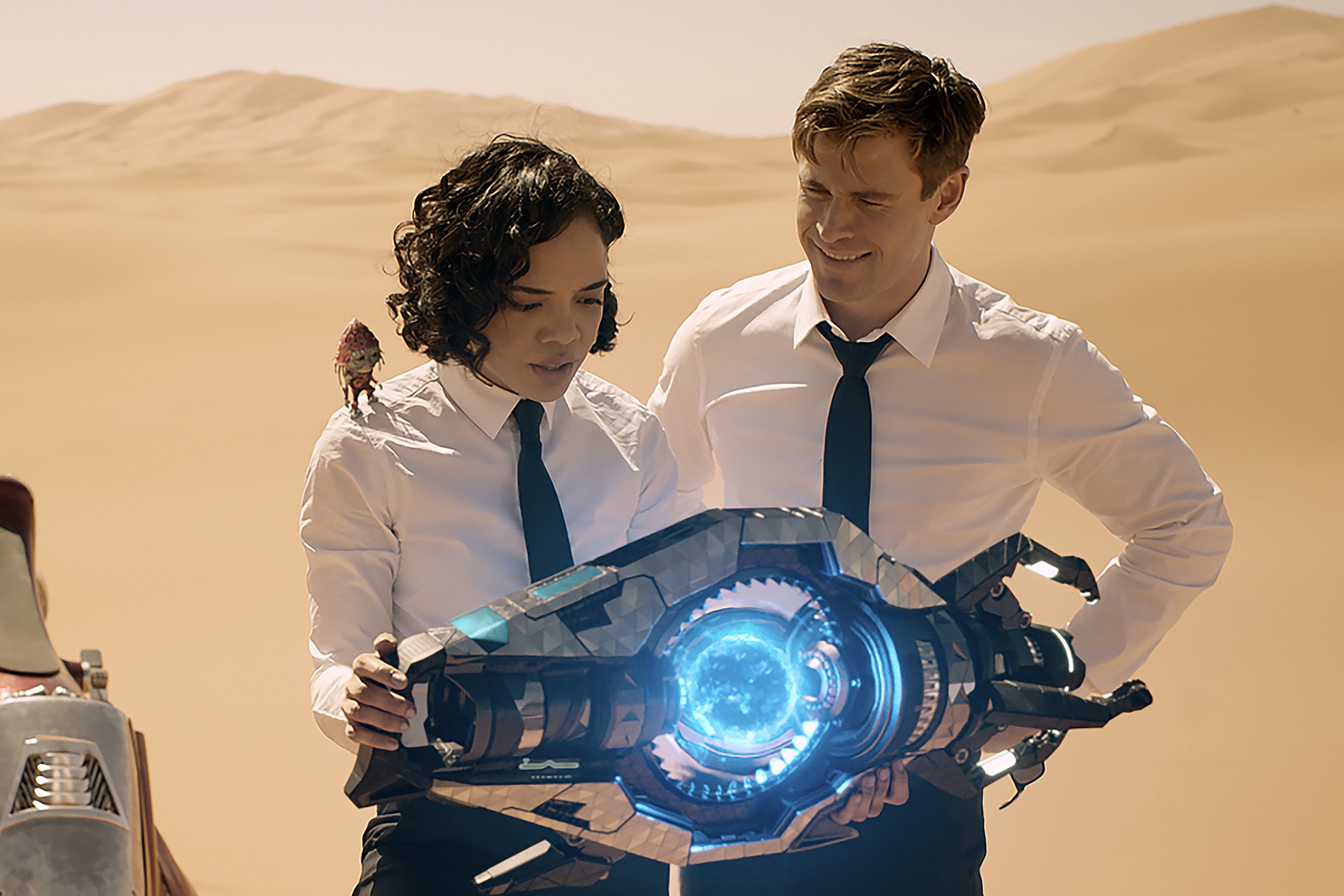 'Men in Black: International' takes our new agents M and H (Tessa Thompson and Chris Hemsworth) places across the Globe, and centres the action around the London division of the organisation charged with hunting down malevolent alien entities, as opposed to New York. If the sequel happens, expect it to be basically outlined along the same, especially since those are the lines the reboot establishes for itself. Other than that, it is peculiar that the film sets up virtually nothing for the sequel or any upcoming films, not providing as much as a slight indication over what the future holds for the franchise. However, there are a few intelligible guesses that we can make.
Agents H and M are now going to be operating separately from their London and New York divisions of the MIB, with the former as head of the London division and the latter as a permanent anointed agent. You can bet a fair buck on the sequel having H and M reunite for a second go, if at all, since that would be absolutely essential for any kind of a story to work around these two stars, whose chemistry has been cited as one of the few saving graces of the film. Expect more aliens, more connections from both M's and H's past, more sophisticated weaponry and gadgetry and more exotic locations. The Hive is gone for good too, and while the "bigger threat coming from inside the MIB" plot along with the formidable alien twins almost worked and stood up for this one, I am not sure whether it can do with another outing. Again, expect the franchise to head in a completely new direction, or to return to its roots of a singular alien baddie.
Is there a Post Credits Scene in 'Men in Black: International'?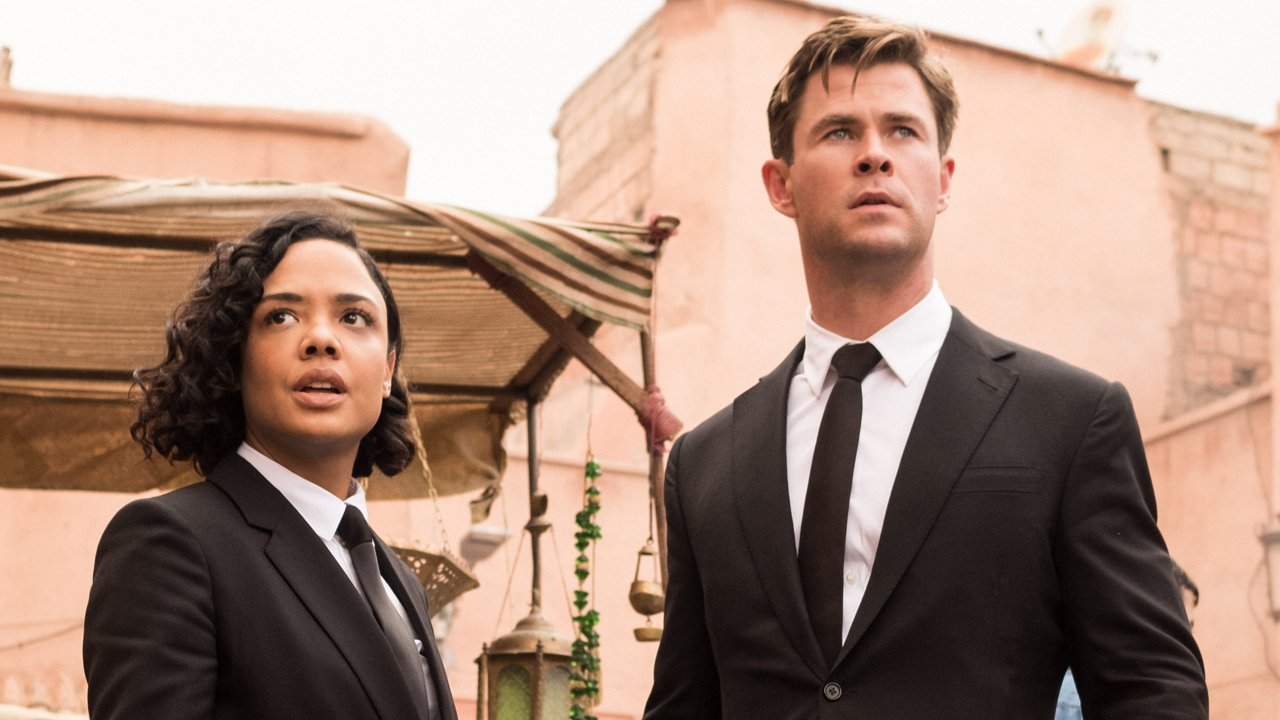 While this may not be particularly remarkable, it is sure unusual and mysterious since there is no post credits scene at the end of 'Men In Black: International'. So while you can pack up and leave after the credits start rolling (or watch them through to appreciate how much goes into assembling a film), I fathom on why this was so unusual after all, especially given that even the ending doesn't tease any sort of sequel or setting up for the next film. In this day and age when even a seemingly standalone movie like 'Brightburn' is also part of a larger shared universe that the makers wish to create, something like 'MIB International' that is already part of a franchise and part of Sony's bigger efforts to revive its earlier successful properties should by default be the first film in a planned trilogy of sorts, the kind of news that usually accompanies any sequel or reboot announcement.
However, with this one, it might seem as though Sony might be doing a sort of test run. It is fully possible that the execs might themselves be unsure of the future of the franchise and the possibility of a sequel and its chances at a larger future may solely depend on the box office performance of this one. Owing to its current low critical score and dismal audience reaction, this might just prove to be the right decision after all, if this was the case in the first place. If not, Sony might just be assembling a creative team to work on the sequel regardless. To tell you the truth, despite the current outing being increasingly mediocre, it does have some things going for it that could prove to be a partly solid base-work for another outing or two. We have seen worse films develop into entire franchises after all.
Cast: Who might be in the MIB: International Sequel?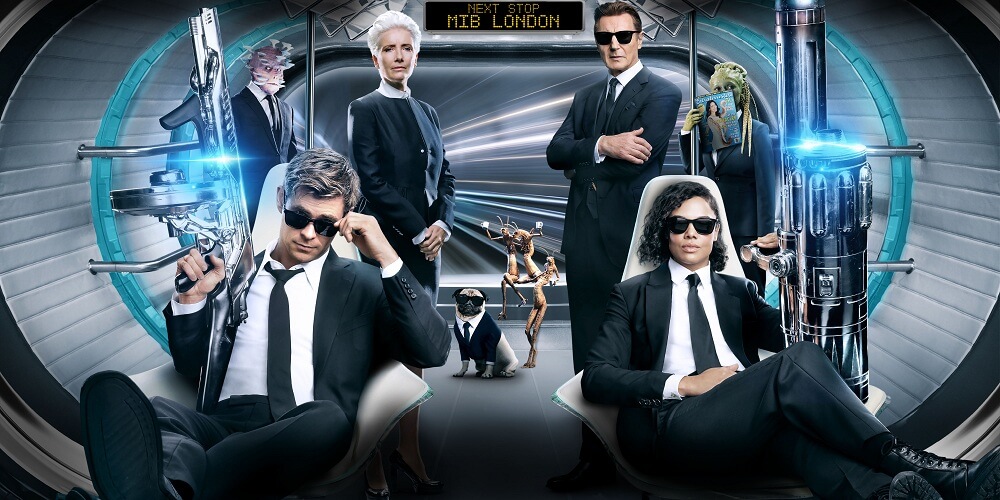 Even if you have glanced over any of the reviews for 'MIB International', you will know that the one thing this film definitely has going for it is its leading duo of Chris Hemsworth and Tessa Thompson, and their chemistry on screen, which I might add is currently completely non-romantic, and solely of the buddy-cop type. Yet. I am sure it's pretty much headed that way, so there is another potential subplot for the sequel, if it happens. The film is in a way self-aware of the charm and charisma of its leading man, frequently referenced to throughout the movie by aliens and humans alike, including Tessa Thompson's M. It is therefore imperative that the two return for the sequel, provided that it does get greenlit by Sony.
Other players I expect to return for a potential sequel include Emma Thompson as Agent O, Rafe Spall as Agent C, and even Rebecca Ferguson as Riza, this time as the miffed lover whose fate was left uncertain at the end of 'International'. I am not yet completely ruling out Liam Neeson appearing in his role as T either despite being declared pretty dead, or absorbed by the Hive just as the film began. His role could then perhaps be played out in flashbacks, or only feature his voice, or even something like a recreated, holograph like appearance. You get the drill: we need Liam Neeson. One cast member that I absolutely held out till the last for a special mention is Kumail Nanjiani, who definitely has to return as Pawny. Infact, I might just venture into the theatre for a second one provided that he is in it, more than anybody mentioned above. Not that he is the best alien sidekick there is by any measure, but in a film this drab, he sure manages to rise above the mediocre. However, if the sequel happens, I would expect it to feature some more agents just for the star power they are going to bring. Tom Hardy as an MIB agent, anyone?
Who might be behind it?
For starters, since we know virtually nothing about the sequel, including confirmation or any word on whether it will happen, if at all, Sony is the one who needs to be behind this, and we all know as much as anybody out there that they are only going to be provided 'International' makes a respectable amount of money to justify one, since the story surely doesn't. Director F. Gary Gray who has earlier helmed the excellent 'Straight Outta Compton' and the blockbuster billion dollar grosser 'Fast and Furious 8' may or may not return, as is the case with writers Art Marcum and Laurie MacDonald. Your guess is as good as mine on this one.
MIB International Sequel Release Date: When will it premiere?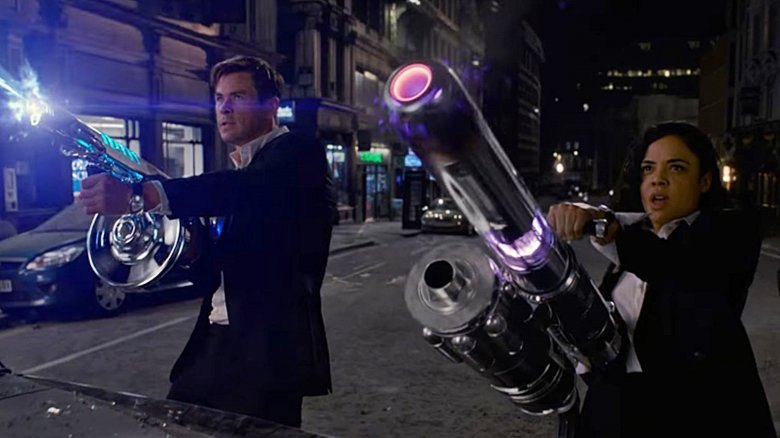 Bit of a farfetched idea really at this point. However, we do expect there to be a certain clarity from Sony on whether the sequel will be happening or not in the upcoming days as the dust settles and the film's fate at the box office is ordained following its performance in the one week window, before 'Toy Story 4' opens next week. Check back soon as we will update this section as and when any new information is available.
Read More: Movies Like Men in Black