The year-end typically sees the biggest releases with a whole lot of hype associated with them. December 2018 is hardly any different, with plenty of blockbuster fare on offer this year. The month also sees quite a few nuanced releases, with the focus being more on poignant stories and complex characters.
Without further ado, here is the list of 10 upcoming movies releasing in December and which will hopefully end the year with a bang:
10. Mary Poppins Returns (2018)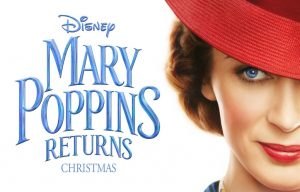 The legendary magical nanny returns to the big screen on Christmas, with Emily Blunt playing the titular role. Mary Poppins is one of the most enduring characters in all of cinema, and her world of fantasy fits in perfectly with the Christmas spirit. The film boasts of a star cast in Lin-Manuel Miranda, Emily Mortimer, Colin Firth, and Meryl Streep among others. 'Mary Poppins Returns' should draw in family audiences this December with relative ease.
9. Zero (2018)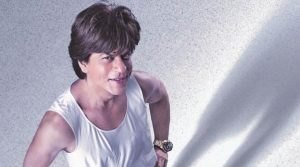 The big December Bollywood blockbuster this year is Aanand L. Rai's romantic drama 'Zero' starring Shah Rukh Khan as a man of short stature. Notwithstanding the acting chops that must have gotten into the role as well as the stellar cast in Katrina Kaif and Anushka Sharma, Rai's emphasis on how emotional incompleteness can influence our lives and how one shouldn't be defined by their disability gives the impression that this is a big film with a big heart.
8. Mary Queen of Scots (2018)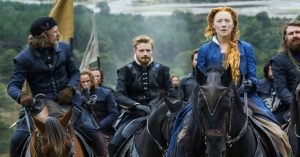 This upcoming December release is a historical drama that focuses on the titular queen of Scotland, Mary Stuart. Saiorse Ronan plays the protagonist whereas Margot Robbie is a welcome addition as Elizabeth I. WIth a highly capable supporting cast in David Tennant, Jack Lowden, and Guy Pearce, the film's focus on historical fidelity in a particularly eventful time in English and Scottish history looks set to be on an unparalleled level.
7. Backseat (2018)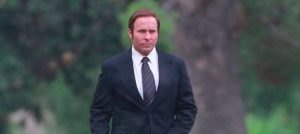 With Christian Bale enacting the role of a lifetime in the controversial former US Vice-President Dick Cheney, 'Backseat' is well on track to becoming a darling of the critics. Adam McKay's assured direction coupled with a superb support cast in Amy Adams and Steve Carell, the film seems to be yet another instance of Bale's extraordinary physical commitment to the role. If his track record is anything to go by, then audiences will have a politically sound and critically acclaimed film on their hands.
6. Alita: Battle Angel (2018)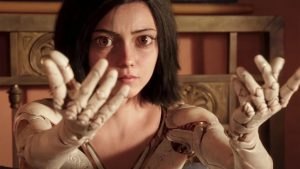 'Alita: Battle Angel' is based on the celebrated manga 'Gunnm' by Yukito Kishiro, directed by Robert Rodriguez, and also written by James Cameron and Laeta Kalogridis. Cameron is also a co-producer of this project, which depicts a futuristic, cyberpunk world. The story centres around Alita (Rosa Salazar), a cyborg who has lost all her memories and her journey to regain her past and make new friendships in a world riddled with violence, chaos, and discrimination. With a talented support cast in Mahershala Ali, Jennifer Connelly, and Christoph Waltz, this is December's dark horse at the box office.
5. The Accidental Prime Minister (2018)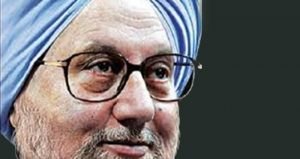 'The Accidental Prime Minister' promises to be one of the most riveting films to hit theatres in recent times, based on its premise alone. The film is based on the 2014 eponymous bestseller by Sanjaya Baru, and is essentially a biopic of former Indian Prime Minister Manmohan Singh. The film follows the esteemed economist's foray into mainstream politics and his unique approach towards the powerful role he occupied. With Anupam Kher and Akshaye Khanna as part of its main cast, this film looks to pack a punch in December.
4. Aquaman (2018)
The next entry in the rather inconsistent DC Extended Universe (DCEU) is James Wan's 'Aquaman' circling around the king of Atlantis and his role in the never-ending dispute between the land dwellers and his own underwater denizens. Aquaman (Jason Momoa) has had two cinematic appearances in the DCEU before, but this is the first full-length debut of the enduring comic book character onscreen. With an adept support cast in the likes of Amber Heard and Willem Dafoe, as well as comic book-accurate visuals, superhero fans should hope more rather than despair for this potential success.
3. Bumblebee (2018)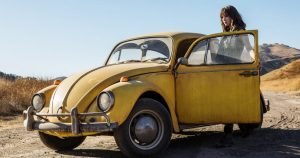 There is much cause to celebrate for Transformers fans as one of the most beloved characters in the franchise gets his own film this December. 'Bumblebee' is set in 1987 and acts as a prequel to 2007's 'Transformers' with Hailee Steinfeld and John Cena starring, among others. The most welcome surprise offered by this film is its much more nuanced and poignant tone; a stark departure from the Michael Bay movies. One hopes that this is the fresh lease of life that the franchise needs, and makes full use of it.
2. Spider-Man: Into the Spider-Verse (2018)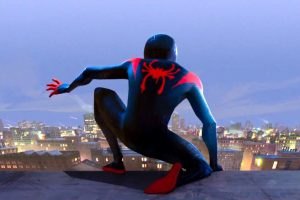 'Spider-Man: Into the Spider-Verse' focuses on Miles Morales as the eponymous web-slinger, and imparts a thoroughly new approach to our friendly neighbourhood superhero. This animated film is centred around Miles' rise into his responsibilities and his interactions with other spider-powered heroes from a shared multiverse. With a solid cast in Mahershala Ali, Hailee Steinfeld, Jake Johnson, Liev Schreiber, and a promising Shameik Moore in the lead, this film has all the hallmarks of an endearing superhero flick.
1. Capharnaüm (2018)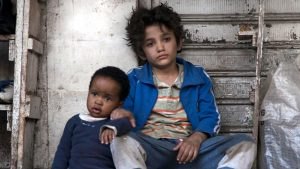 'Capharnaüm' is a Lebanese production directed and co-written by the gifted Nadine Labaki. With the film already winning the Jury Prize at this year's Cannes Film Festival, it comes into theatres with serious billing. The drama has commendable political overtones, and is centred around a child suing his parents, making for utterly compelling cinema. The film has mostly used non-professional actors as well, which hits its crucial message home more effectively and with substantial heartache. 'Capharnaüm' should be one of the most important films of the year, and a must-watch in December.
Read More: Movies Coming Out in October 2018