From young boys with superpowers to transformative performances from industry legends, January 2019 will have you confused over movie choices. For this list, we have chosen only movies which are to release or rumored to release in January 2019. The most anticipated ones would be M Night Shyamalan's 'Glass' and Martin Scorsese's 'The Irishman'. Wait before you judge the others as expendables, this list has films that from eclectic genres. January sure looks promising for movies considering the content industry showering us with a lot more than we can chew. With so much to watch, a schedule should be in order to keep track of your bringing sessions. With that said, here is the list of movie releases coming out in the month of January, 2019.
1. On the Basis Of Sex
Starting out 2019, will be a film by women on women and for women. The Felicity Jones starer 'On the Basis of Sex' showcases the life and journey of American Supreme Court Justice, Ruth Bader Ginsburg. The film is about her efforts towards bringing to the court's attention, a case which she adamantly followed through asking the judicial system for a persuasive justification against the denial of women admissions at the Virginia Military Institute. The case overturned gender-based selection which was widely present at the time. She was known to have inspired the law with her relentless efforts towards realizing the progressive law were appreciated through decades that followed. The film will have a wide release on January 4th.
Read More: Upcoming Horror Movies
2. All These Small Moments
Melissa Miller Costanzo's debut film which tells the story of a boy named Howie and his infatuation for a woman he meets on public transport is an interesting take on the family drama genre. The film has been picked up by 'Orion Classics' for a January 17th release date. The film which weaves a story that oscillates with the young boys newly found love interest and his parents' crumbling relationship. The film thrives greatly on well brought out moments of performance and a visual language which strikes the right chord of 'nuances'.
Read More: Upcoming Horror Remake Movies
3. The Nightingale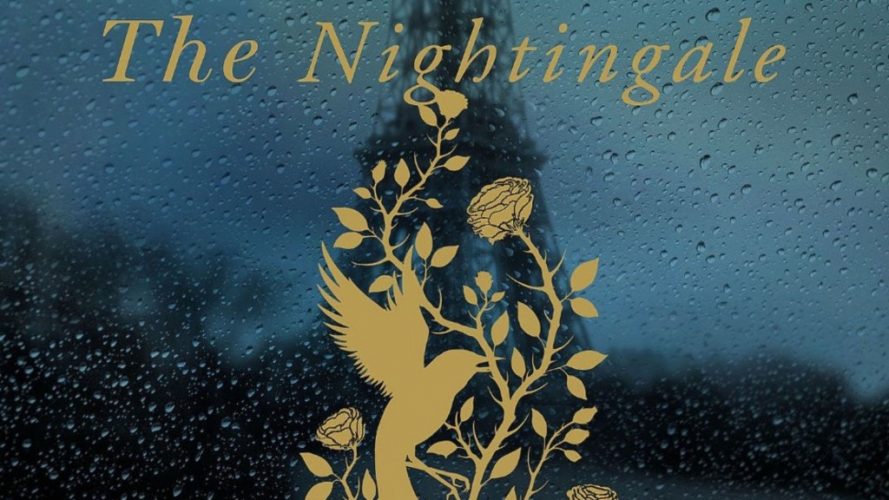 A WW2 period drama based on the book of the same name, 'The Nightingale' is directed by Michelle MacLaren, whose body of work includes roles as the director of numerous episodes of 'The Modern Family' and 'Breaking bad'. The film is set to release on January 29th, 2019.
Read More: Upcoming Sci-Fi Movies
4. Playmobil – The Movie
The much-anticipated toy line 'movie' 'Playmobil' is rumored to hit the screens in January. The animated movie features the characters named Marla and Charlie with the plot following Marla who goes in search of her brother Charlie. A test screening of the film which happened in Annecy earlier this year was well received by the audience with the craft compared to the aesthetic standards followed by studios like Disney and Pixar. Although we don't have a concrete date of release yet, the film is known to have reached its final stages of production and is expected to come out in January, 2019.
Read More: Upcoming Superhero Movies
5. Iron Sky: The Coming Race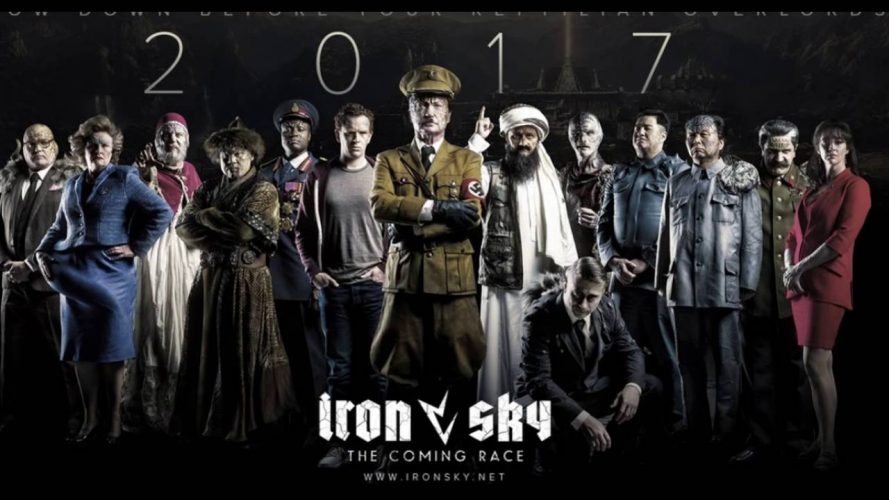 This Finnish crowdfunded sequel to the much talked about Sci-Fi flick, 'Iron Sky', features a post-war Earth with characters ranging from cult followers of Steve Jobs trying to confront a prehuman reptilian race led by Adolf Hitler. Yes, it is Bizarre! Feeding on the likes of Sci-Fi junkies who would consume anything that has a grotesque perspective coiled around it, Iron Sky series has garnered a cult following much like the premise of the film that has a world fueled by surreal ideologies and absurd social setups. The film is announced to hit the screens on 16th January 2019.
Read More: Upcoming DC Movies
6. Spies in Disguise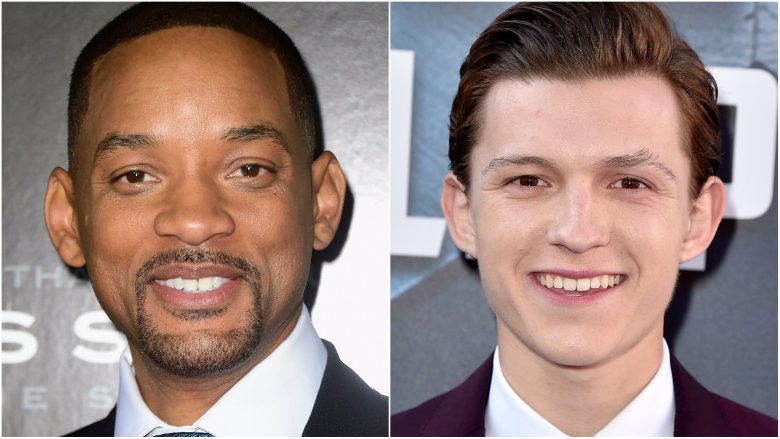 Will Smith and Tom Holland join hands to star in this animated spy thriller. Officially announced by 'Blue Sky studios', the film is directed by Troy Quane. The storyline follows a 'James Bondish' spy named Lance Sterling and scientist Walter Becket. What Becket lacks in terms of style and suave is made up by Sterling whose charismatic charm helps the duo confront their conflicts with their chemistry fairing with good humor. The film does not have an official release date yet but is rumored to be coming out in January.
Read More: Upcoming DC Animated Movies
7. What Men Want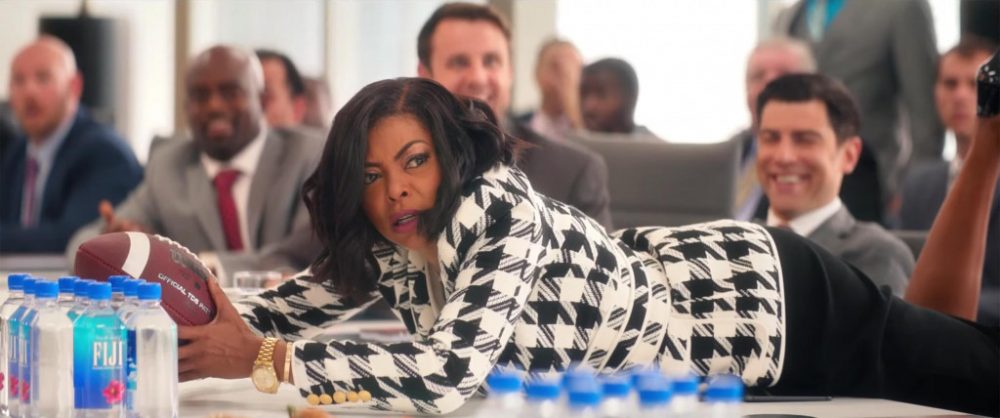 Did you just get a glimpse of Mel Gibson somewhere in your thoughts? Yes, remember 'What Women Want'? Now swap the premise and gender – that's the plot of 'What Men Want'. The story of a desperate woman executive who is passed up for a promotion goes to all possible measures to win her stand in the company. She finds herself one morning with the ability to hear men's thoughts. The fantasy drama starring Taraji Henson, is a guaranteed laugh riot. The film is scheduled to hit the screens on 10 January 2019.
Read More: Upcoming Comedy Movies
8. Destroyer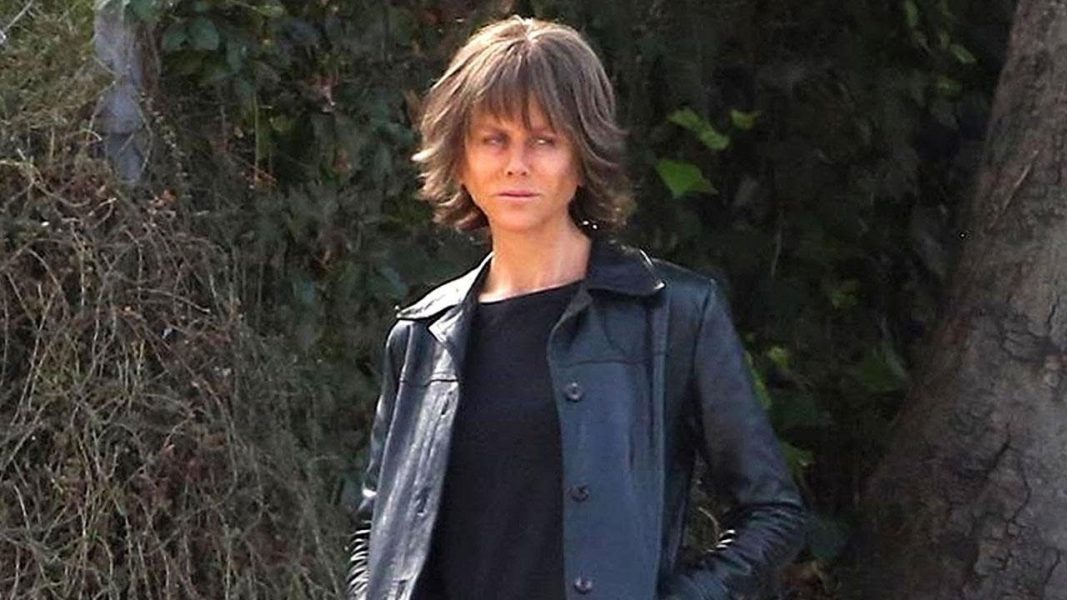 The 'Nicole Kidman' starer revenge thriller has her avenging her past by hunting down a gang who traumatized her during her initial days as a cop with LAPD. Years later the leader of the gang reappears triggering her to get back at them to come to terms with the wrongdoings she faced and suffered in the past. Nicole plays the character named Erin Bell and is almost unrecognizable in the trailer doing the rounds. The film is set for a wide release in January, 2019.
Read More: Upcoming Disney Movies
9. Eli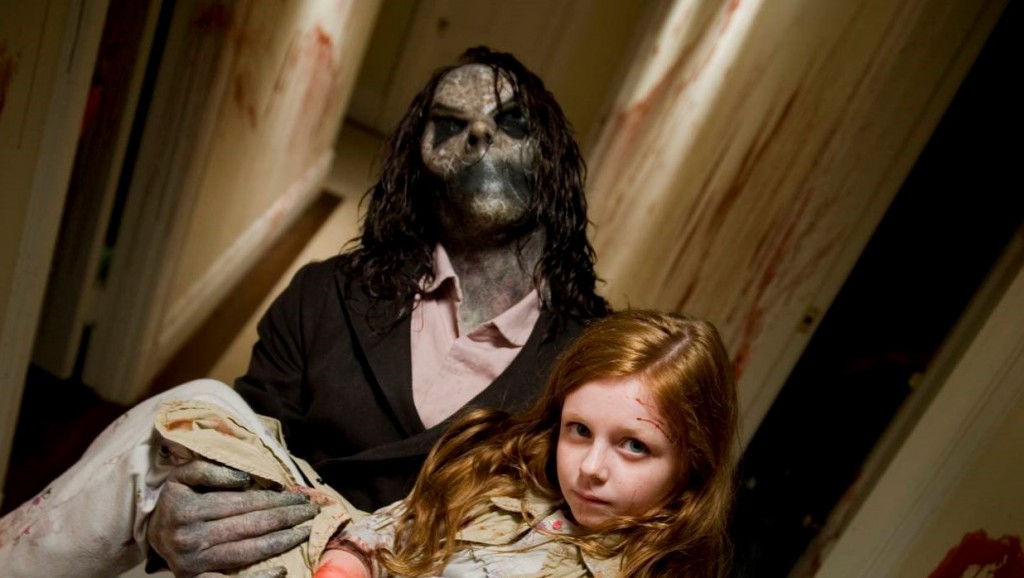 Coming from the arsenal that gave us Sinister 2, Eli focuses on a boy who is at a clinic which turns out to be 'haunted'. The film is produced by 'Paramount players' and directed by Ciaran Foy. The film is set to release on January 4th. Whereabouts about the film's plot is not known but coming from the same school which brought us gory flicks, we can hope for a blood-smeared narrative on screen.
Read More: Upcoming Action Movies
10. The Upside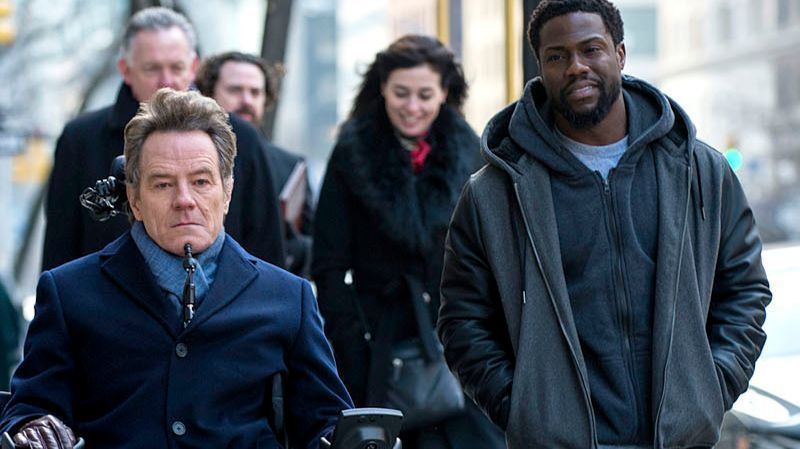 Having handled fantasy based films like the 'Divergent series', this entry would be a new cup of tea for Director Neil Burger. The story revolves around a paralyzed man on a wheelchair who hires an unlikely domestic aid but ultimately ends up forming a beautiful chord of friendship. A drama that tells the story of an unlikely friendship between two men who contradict each other ideologically and in their physicalities, the film sure is going to be a challenge for Neil. A remake of the original French film titled 'The Intouchables' the story is one which incites within us the beauty of human emotions. The upside is set for release on January 11th, 2019.
Read More: Upcoming Movie Remakes
11. Glass
With M.Night Shyamalan returning to the Director's chair, 'Glass' showcases our favorite characters from the 'Unbreakable 'universe. With Bruce Willis, Sam Jackson and James McCovey returning with their complexities, this installment will conclude Shyamalan's well-received narrative on a world where comic book heroes and villains exist in disguises. Glass is set to release on 18th of January 2019 with the trailers already steaming out waves of hair-raising suspense.
Read More: Upcoming War Movies
12. The Kid Who Would Be King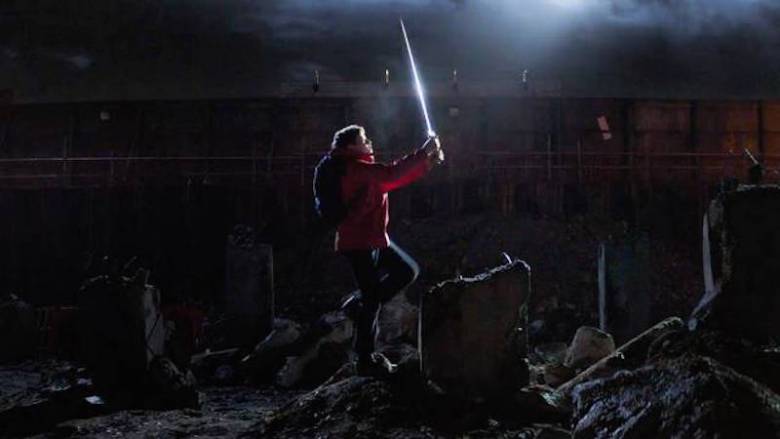 Imagine the 'King Arthur story' finding its way to be retold in 2019. Retelling the epic story of the invincible sword 'Excalibur', this time it falls in a less predicted pair of hands. The Kid who would be King is a Harry Potterish children's film where an otherwise everyday kid finds himself coincidentally confronting a magical relic from the past. With surreal visuals offered like the hand holding the Excalibur surging out of a water tub (Watch the trailer Now!), the film promises a fresh start for the stack of releases waiting on January. It is announced that 'The kid who would be King' will hit the theatres on January 19th 2019. Directed by the 'Attack the Block' fame Joe Cornish, the film has an ensemble cast including the fiery Rebeca Fergusson and the legendary Patrick Stewart.
Read More: Upcoming Animated Movies
13. A Dog's Way Home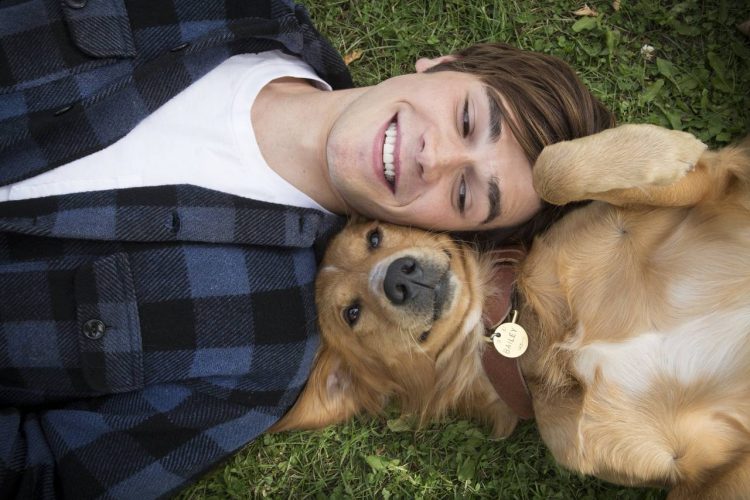 The four-legged titular protagonist embarks on a journey that is 400 miles long to get back to its owner. Summarising the story into the title 'A Dog's Way Home' is a sure 'heart melter' hitting the screens on January 11th 2019. 'Bella' narrates her story of getting lost from her owner's home and finding her way back after surpassing hurdles at times involving wolves and mountain cats. Her journey to return home where a loving set of characters wait for their adorable companion is going to appease to all the dog lovers out there. 'Bella's' journey craft fully incites in us the feelings that would take us on a nostalgic trip back to the movies like 'Beethovan' and 'Hachiko'. Who knows! 'A dog's way home' may actually make it to the list soon!
Read More: Upcoming Zombie Movies
14. Serenity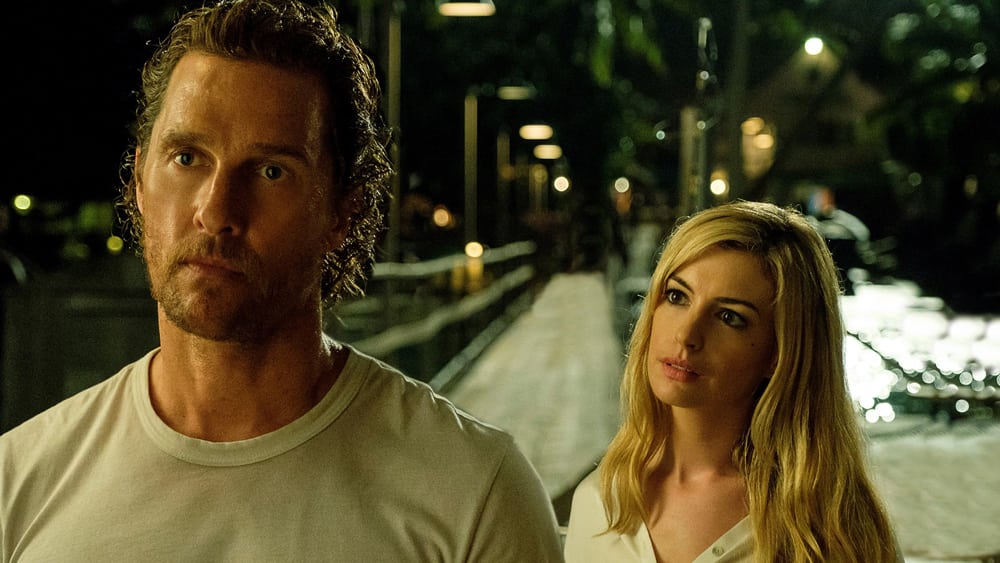 A movie featuring big names such as Matthew McConaughey, Anne Hathaway, Diane Lane, Djimon Hounsou to name a few, 'Serenity' is about a few people having difficult, complicated relationships staying on an island. Anne Hathaway's character Karen is married but is having an affair with her ex-husband Baker, who in turn is the crush of Diane Lane's character. The plot is about how Karen wants Baker to kill her present husband (Jason Clarke's character). In the process, we see a few steamy sequences and visuals of violence, blood etc. The film isn't breaking new grounds, but is certainly seems like more than watchable just based on the star cast.
Read More: Upcoming Kids Movies