The festive month of October will bring with it several noteworthy movies this year. All kinds of cinema will hopefully enthrall audiences throughout the world, and this month does prove to live up to serious hype.
From comic book blockbusters to feel-good romances to biopics of veritable icons, the month has a good deal of variety. Here is the list of 10 upcoming movie releases in the month of October 2018:
10. Namaste England (2018)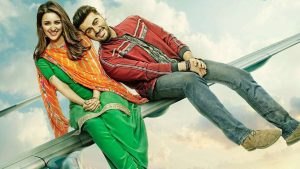 'Namaste England' is the much anticipated follow-up to the acclaimed 2007 Bollywood rom-com 'Namastey London.' Vipul Amrutlal Shah returns to the director's seat and it stars Arjun Kapoor and Parineeti Chopra in the lead roles. All signs point to the sequel following in the footsteps of the charming original, which presented a delightful portrayal of Indian and English values in heartrending relationship dynamics.
9. Serenity (2018)
'Serenity' is an upcoming thriller releasing this October written and directed by Steven Knight. Knight has some serious credentials, having written screenplays for films such as 'Eastern Promises' and 'Closed Circuit', is one of the three creators of the peerless game show 'Who Wants to Be a Millionaire?', and has also written for acclaimed television shows such as 'Peaky Blinders' and 'Taboo.' The film also has the highly bankable duo of Anne Hathaway and Matthew McConaughey in what is being marketed as a flashy, neo-noir thriller.
8. The Happy Prince (2018)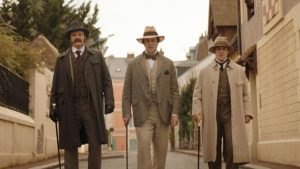 'The Happy Prince' is veteran actor and filmmaker Rupert Everett's labour of love, and is based on the last years of a certain Oscar Wilde's storied life. Starring an ensemble cast of Everett, Colin Firth, Emily Watson, and Tom Wilkinson among others, the film has already garnered substantial praise at the Sundance Film Festival and the BFI Flare: London LGBT Film Festival earlier this year. The focus on a literary tour de force and his sexuality in a time rife with rampant bias is essential and the film certainly looks up to the task.
7. Ek Ladki Ko Dekha Toh Aisa Laga (2018)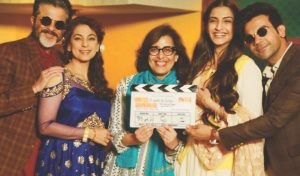 Named after the evergreen Hindi song in the acclaimed '1942: A Love Story', 'Ek Ladki Ko Dekha Toh Aisa Laga' promises to depict a sagacious portrayal of infidelity in marriage, and seeks to understand the multifaceted natures of love and loyalty in a family drama. It stars Anil Kapoor and Sonam Kapoor Ahuja as father and daughter caught in the crossfire of wavering loyalties and changing relationships. Juhi Chawla and Rajkummar Rao are highly capable performers, and this Shelly Chopra Dhar-directed production should bring in mature audiences with ease in October.
6. Venom (2018)
Any superhero fan not living under a rock knows about this one in October. 'Venom' is arguably the most anticipated film in this list, and with good reason. After Sony's original plans scuppered after the box-office failure of the 'Amazing Spider-Man' movies, this is its answer to the box-office darling that is the Marvel Cinematic Universe. Starring Tom Hardy as Eddie Brock, this film centres around his troubled life and how an alien symbiote changes his life forever. This is a bold and unique step from Sony, considering they haven't used Spider-Man (or have they?) but the cinematic rendition of one of the most enduring characters in all of comics deserves audiences aplenty. This might just break a few box-office records, if not more.
5. Can You Ever Forgive Me? (2018)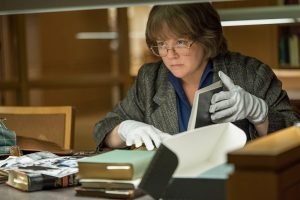 'Can You Ever Forgive Me?' is based on the (in)famous memoir by biographer and later, forger and thief, Lee Israel. The biopic drama begins in the 1960s and 70s when Israel was quite popular for her biographies of high-flying women achievers such as Katharine Hepburn and Estée Lauder. The film presents a poignant portrayal of her tumultuous life, backed by an ebullient performance by Melissa McCarthy.
4. Bohemian Rhapsody (2018)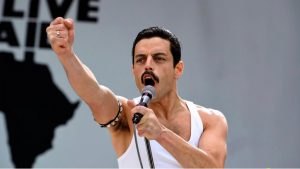 This October will see an early release for 'Bohemian Rhapsody', the highly anticipated biopic on legendary rock band Queen in the UK. Rami Malek stars as frontman Freddie Mercury, who will be the main focus of the film. Mercury's storied lifestyle, the portrayal of his sexuality in a time when LGBTQ discrimination is unbridled, his AIDS affliction and Queen's legacy ensures that this film will garner audiences right from the get-go.
3. A Star Is Born (2018)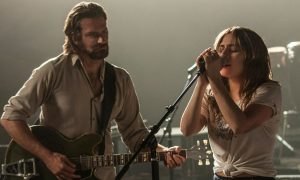 'A Star Is Born' is a musical with great pedigree in its history. This October 2018 musical romantic drama is the third remake of the 1937 original, with one notable remake being the 1976 rock musical starring stalwarts Barbra Streisand and Kris Kristofferson. This film is directed by, and also stars, Bradley Cooper with Lady Gaga continuing the tradition of musicians being cast for this film. With this project long in the making, and being influenced by Kurt Cobain, it deserves to be watched by music lovers all over the planet.
2. Mowgli (2018)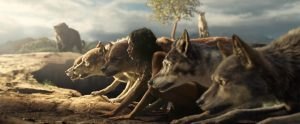 The loveable jungle kid makes his way onto the big screen in this epic fantasy drama, based on Rudyard Kipling's celebrated work and directed by the one and only Andy Serkis. The film stars Rohan Chand, Frieda Pinto, and Matthew Rhys, with an outstanding voice cast in Christian Bale, Cate Blanchett, Benedict Cumberbatch, and Serkis himself, among others. The film's jaw-dropping visuals and special effects backed by a mesmerising story of growing up and love is on track to set the box office ablaze.
1. First Man (2018)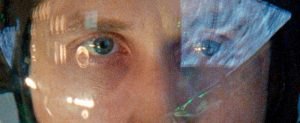 'First Man' is an upcoming biopic of the "first man" on the Moon, Neil Armstrong. Directed by Damien Chazelle, this film brings him back with Ryan Gosling in the titular role of the trailblazing astronaut. The film is based on the eponymous biography by James R. Hansen, and promises to chronicle several years leading up to the Apollo 11 mission in 1969. With the life of a revered spaceman as the subject and a director of Chazelle's undoubted calibre, 'First Man' is certainly shaping up to be a piece of excellent filmmaking.
Read More: Best Ryan Gosling Movies