While most channels are aimed to please adults, it is the children who spend most of the day in front of a television. Understanding this specific audience, Nickelodeon was set up more than four decades ago. And ever since then, this channel has been the most popular place for kids. From animated series to live-action ones, it tends to the entertainment of anyone who hasn't yet crossed over to adulthood. Yet, even when you've grown up, you can return to the reruns of the former series and reminisce your childhood.
'SpongeBob SquarePants', 'Rugrats', 'The Adventures of Jimmy Neutron Boy Genius', 'Drake and Josh', 'All That', 'Are You Afraid of the Dark?'- there are so many shows we got hooked on to when we were young. And it hasn't stopped delivering such shows even now. Every year, the channel develops its program slate according to the evolving environment of the world. It's a very reliable place if you want quality content for your children. So, here's the list of the upcoming Nickelodeon Shows coming out in 2019. We hope that these latest Nickelodeon shows are as good as some of the recent releases.
13. Untitled Simon Fuller Ryan Tedder Show (TBA)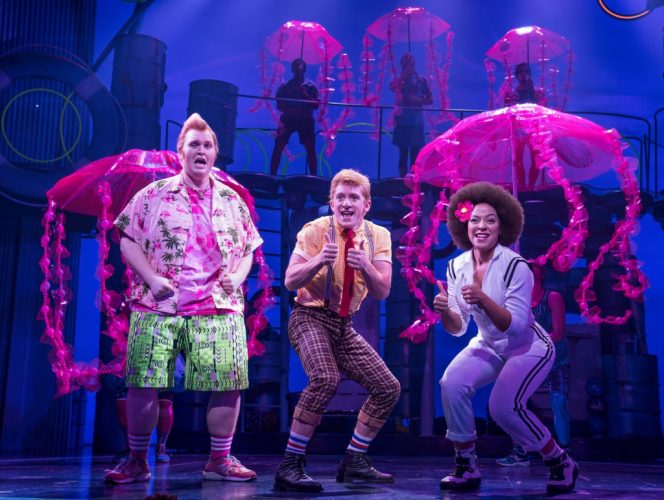 Simon Fuller is known for creating shows like 'American Idol' and 'So You Think You Can Dance'. He has been associated with singers like The Spice Girls, Amy Winehouse and Jennifer Lopez, among many others. His experience in music has attracted the interest of Nickelodeon towards making a show in collaboration with One Republic's lead singer-songwriter, Ryan Tedder. This yet unnamed musical show will be based in a school for performing arts and will be a treat for the viewers as they will be introduced to some new catchy tones while revisiting some older ones with a new twist.
12. Star Trek Animated Series (TBA)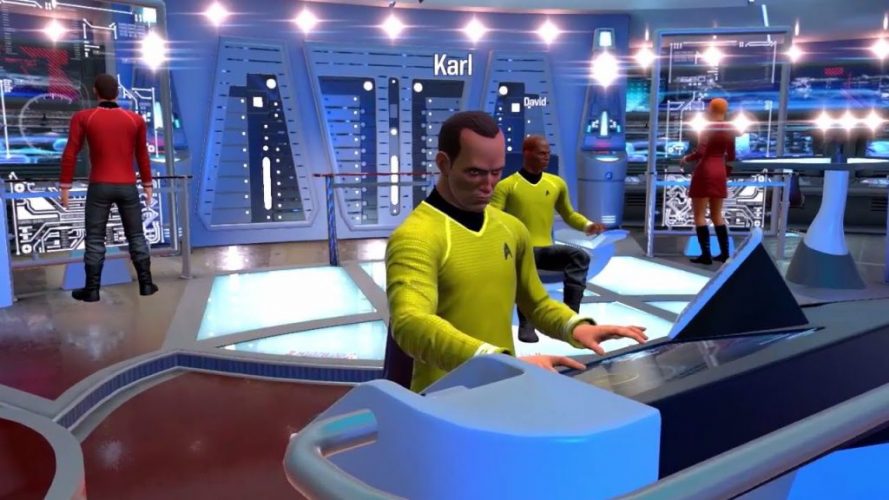 The world of 'Star Trek' has culminated in a series of films and television shows, both live-action and animated. It is one of the most influential things in pop culture and has a legion of faithful fans. While there is a live-action series in works that focuses on the character of Picard, Nickelodeon has struck a deal where it will get to air an animated series that specifically targets kids. Adults need not feel left out as an adult animated series is also being made, though by a different network. The plot details are yet unspecified, however, one can imagine that it will be a great introduction for children to this exciting world.
11. The Swashbuckling Adventures of Capitán Calavera (TBA)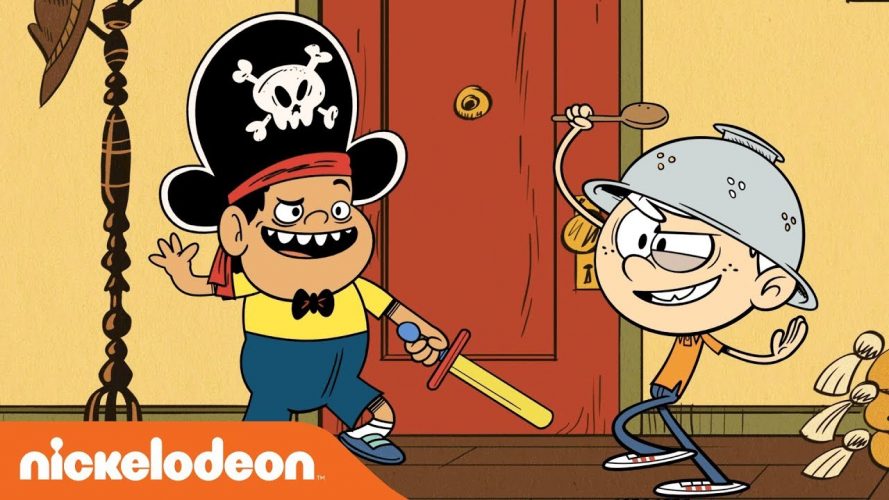 The best way to indulge a child's imagination is to give them an adventure. And what could be more daring than being a pirate? 'The Swashbuckling Adventures of Capitán Calavera' focuses on the story of an 8-year-old boy named Robi Montes, who embarks on a new adventure every day. Be it finding a hidden treasure or fighting villains to keep his ship safe, Robi is braced for anything that comes his way. I am sure this exciting series will keep your children glued to the screen!
10. Fashion Ally (TBA)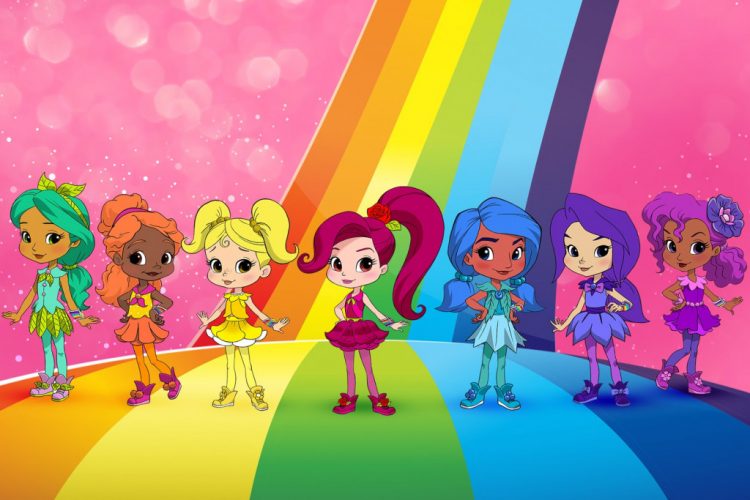 This preschool animated series will find its protagonist in a young girl named Ally who lives in New York City. She is a bright young soul who never loses touch with her optimism in the worst situations, and this allows her to find a solution for every trouble, no matter how bad it might be. Even though she is little, Ally exhibits an immense passion for fashion, and her talents are evident in the way she renovates everything around her. A joyride for children, 'Fashion Ally' is a show that you should mark your calendars for.
9. Middle School Moguls (2019)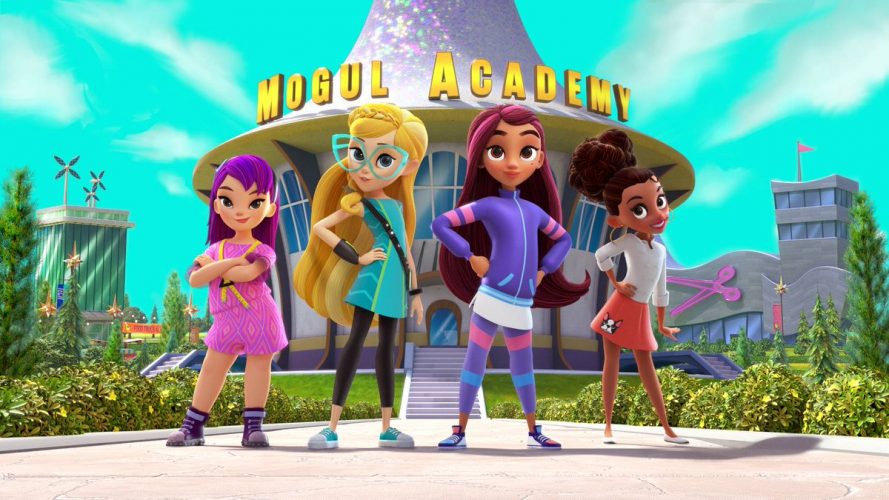 One of the best ways to inspire young minds is to tell them stories about characters who work hard and achieve their dreams. Gina Heitkamp and her sister Janae had released a line of dolls, and Nickelodeon has decided to make a series based on them. Named 'Middle School Moguls', the series focuses on a couple of characters who attend a business school for kids and show their leadership skills. The show features female characters and focus mostly on motivating young girls, but boys can learn equally from it. Here it is then, another educational program for your kids.
8. Pony (2019)
Every child needs a best friend, and 9-year-old Annie has found one in her Pony. Living in the city with her parents, and juggling a life of the school, homework, friends and her work on the farm, there is someone Annie needs to share all her problems with. A talking pony arrives just in time to lend her the support and enthusiasm she needs. However, in his innocent fervor and Annie's eagerness to try out new adventures, Pony lands both of them in troublesome quests that, by the end of the day, become a life-lesson for Annie.
7. Los Casagrandes (2019)
Living in a big family is a very loud experience. Ask Lincoln Loud, the only son in a house of eleven children. Nickelodeon's 'The Loud House' focused on his story and how the 11-year-old survived in all the humdrum, reading comic books, cooking for the family and helping his elder sister with her beauty pageants. Alongside his story, we were also introduced to Ronnie, Lincoln's classmate who is a troublemaker. Because Lincoln's family took most of the space, it was decided that Ronnie, her brother Bobby, and the Casagrande family should get their own show. Set in Great Lakes City, 'Los Casagrandes' will bring a whole new family drama to you.
Read More: Upcoming ABC Shows
6. Blue's Clues and You (2019)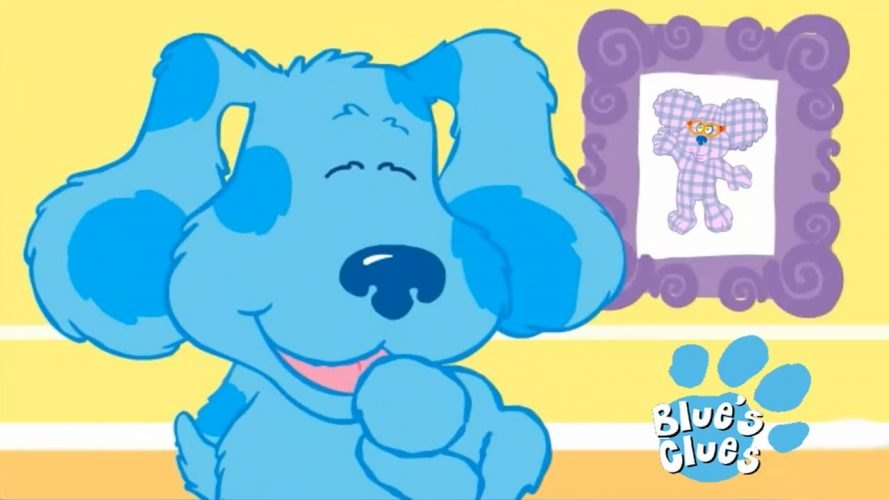 This Emmy-nominated show will return this year with a revival that will, once again, put the blue-spotted dog to work and educate its audience while entertaining it. 'Blue's Clues' remains one of the best shows for pre-schoolers and has received a lot of praise and awards for the work that the creators have put in it to help children grow in different ways. With its interactive methods and techniques that are a result of intensive research, it is a show that will teach a lot of things to kids. A spin-off by the name of 'Blue's Room' was released about a decade ago, and now its time for Blue to make a return.
5. Glitch Techs (2019)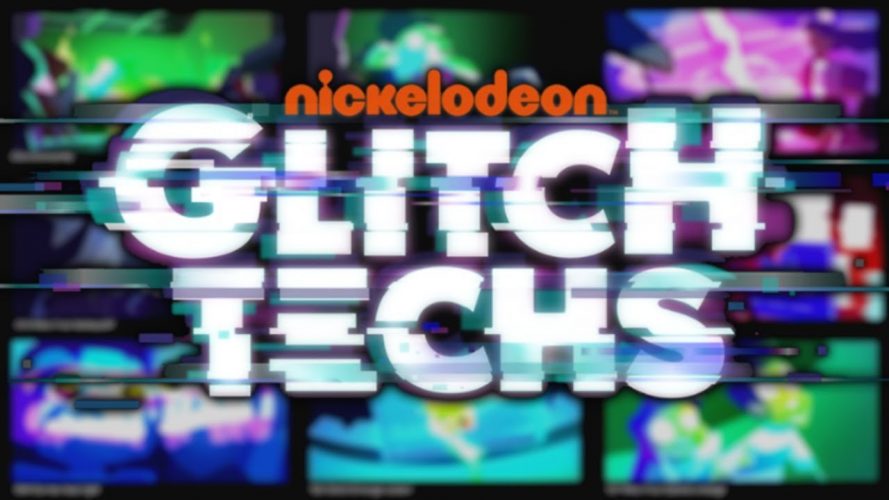 Children love video games. They battle all kinds of monsters and aliens and thwart the worst threats that loom over their fictional worlds. 'Glitch Techs' is the story that follows the adventures of two kids who receive the mission of a lifetime. They have been sought to battle the monsters that have somehow found a way out of the video games into the real world. Production has already started on the show, and while there was speculation of it being cancelled, Nickelodeon and the showrunners for 'Glitch Techs' have confirmed that they are moving forward with the series. Buckle up, new adventures beckon!
Read More: Upcoming HBO Series
4. All That (2019)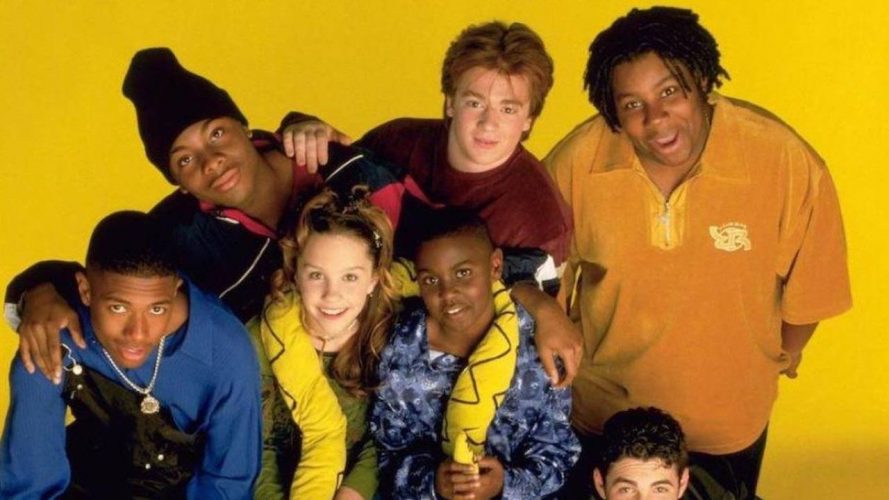 While NBC has 'Saturday Night Live', Nickelodeon had 'All That'. This sketch comedy show can be considered 'SNL' for children, though with a totally different set of themes and issues depicted in its acts and a cast of young actors. It has been one of the most successful shows for the network and has inspired spin-offs of its own. Many child actors have gained glory from it and moved on to better things in their adulthood. The series aired its last episode in 2005, and a decade-and-a-half is long enough to cut the interval short and bring the series back in the game.
Read More: Upcoming Fox Shows
3. Lego City (2019)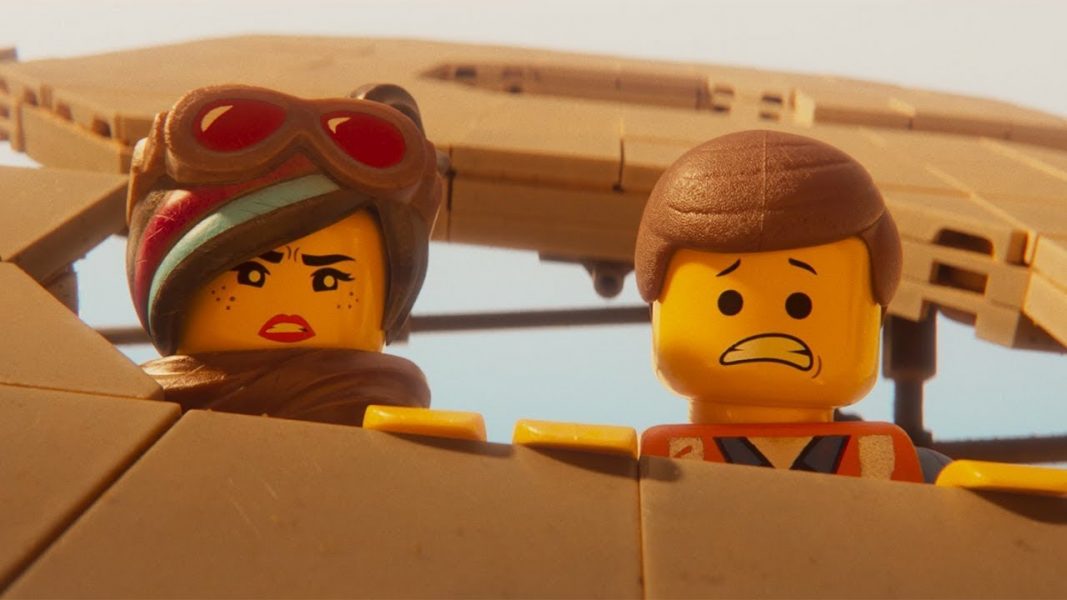 The Lego toys are quite popular amongst kids and the success of 'The Lego Movie' series has proved that it is equally popular amongst adults as well. The filmmakers took a hint from the surprise hit of the first instalment and didn't waste time before launching a couple of other films in quick succession. With the recent success of 'The Lego Movie 2: The Second Part', Nickelodeon has decided that it's time to expend more energy into the project and deliver a series that the audience deserves. Whether or not it will tie-in with the movies is yet unknown. However, the premise dictates that it will pit The Lego City's finest against their worst villains.
2. Wonder Park (2019)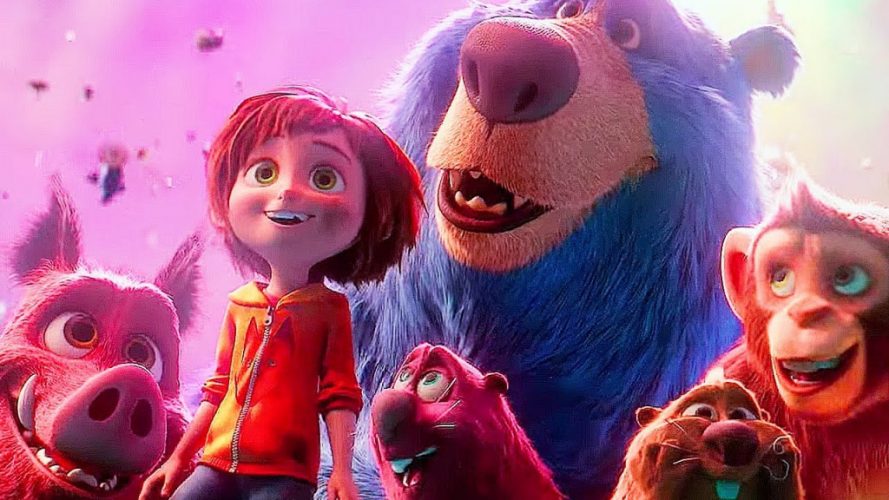 With the release of 'Wonder Park', one would assume that the story of Cameron Bailey and her vivid imagination would have ended. Nickelodeon thinks otherwise. It has been decided that the world of Wonderland needs more time and exploration that could be achieved in mere 85-minutes run-time of the film. A series is being developed and will be aired this year itself. The film follows the story of a girl who discovers that the world she had imagined in her childhood is a real place, and now, she needs to save its inhabitants from vicious creatures who are out to destroy everything.
Read More: Upcoming NBC Shows
1. Are You Afraid of the Dark? (2019)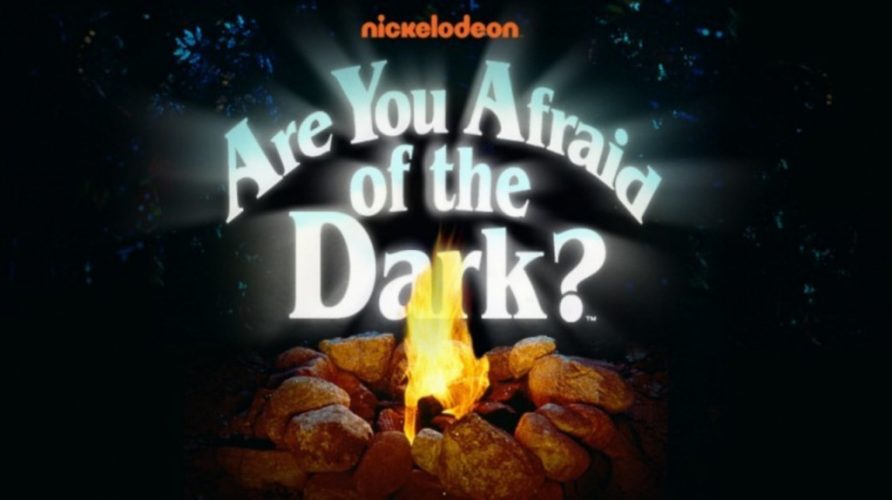 About a year or so back, it was revealed that a film adaptation of this popular horror series was in its early stages. For the fans, it will come as delightful news that it's not just a film they'll be receiving but a revival of the series has been greenlit as well. The seven seasons of the original series has aired from 1990 to 1996, and a revival was attempted back in 1999; however, it didn't work out as expected. But now, the Midnight Society will have another go at tossing the 'midnight dust' and telling horrifying tales by the campfire. For your approval, this show will offer your kids a bunch of entirely new stories that might give them some trouble sleeping at night!
Read More: Upcoming Disney Channel Shows