The year 2019 has almost come to an end but from the looks of it, our movie-watching endeavors are far from over. You name it—sci-fi, comedy, drama, comedy and everything else in between, Amazon has the most incredible line up of movies and shows for the month of December. From captivating original biopics such as 'The Aeronauts' to some heartfelt dramas like 'The Marvelous Mrs. Maisel', Amazon's got it all. With such a drool-worthy repository of content on it in the month of December, before you start binging, you might want to check off all boxes of what you would really be interested in.
We have lined up some of the best movies and shows that will premiere on Amazon Prime Video in December 2019 and along with that, we've also listed all the other movies and series that will be featured on the platform.
11. The Aeronauts (Original Movie) (20 December 2019)
Starring Eddie Redmayne and Felicity Jones from 'The Theory of Everything' fame, 'The Aeronauts' takes you on a thrilling history-based adventure where a scientist, James Glaisher, along with a young widow, Amelia Wren, embarks on a hot air balloon expedition. With the ambition to perilously fly higher than anyone in history before, their feat of bravery soon turns into a battle for survival, which not only teaches them a lot about one another but also helps them find their own place in the world.
Apart from being an obvious tale of a great scientific endeavor, 'The Aeronauts' captures you with its incredible cinematography. To get the best experience of its breathtaking visuals, you should check it out in the theatres near you on December 6, 2019, but in case you miss out on that, you can always watch it on Amazon.
10. The Marvelous Mrs. Maisel, Season 3 (Original Show) (6 December 2019)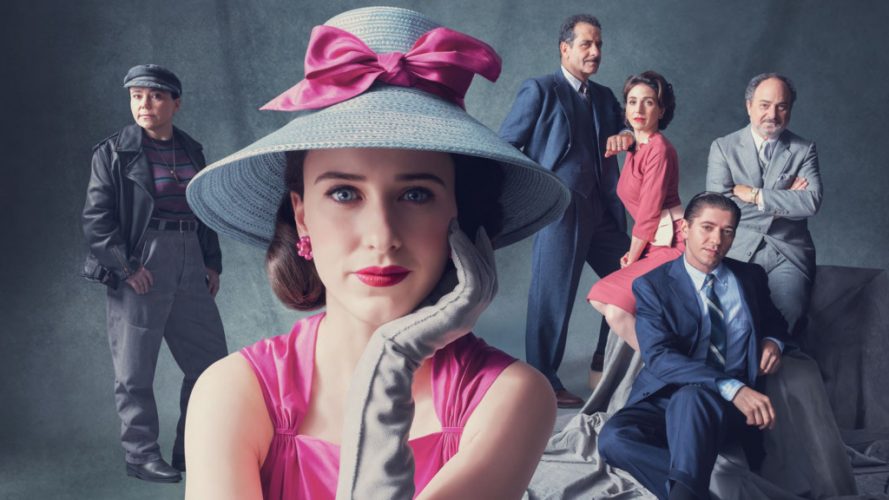 Set in the late 1950s, 'The Marvelous Mrs. Maisel' centers Miriam "Midge" Maisel (Rachel Brosnahan) who has the perfect husband, two kids and a dreamy high-end apartment in New York. But her world comes crashing down when her husband ends up leaving her for his secretary, and after getting drunk one night, she ends up delivering an extemporized stand-up act where she boldly confesses about all of her predicaments. To her surprise, the audience is left dazzled with her brilliant delivery and this is when she discovers her talent for stand-up comedy for the first time. With this revelation, she soon finds herself in cafes and nightclubs of Greenwich Village, where she climbs up the ladder to become one of the best in her profession.
Created by Amy Sherman-Palladino—who is also known for her work in 'Gilmore Girls'—'The Marvelous Mrs. Maisel' might come off as somewhat of a formulaic dramedy; nonetheless, it still keeps you completely entertained with its amazing screenwriting and impeccable comedy.
9. The Expanse, Season 4 (Original Show) (23 December 2019)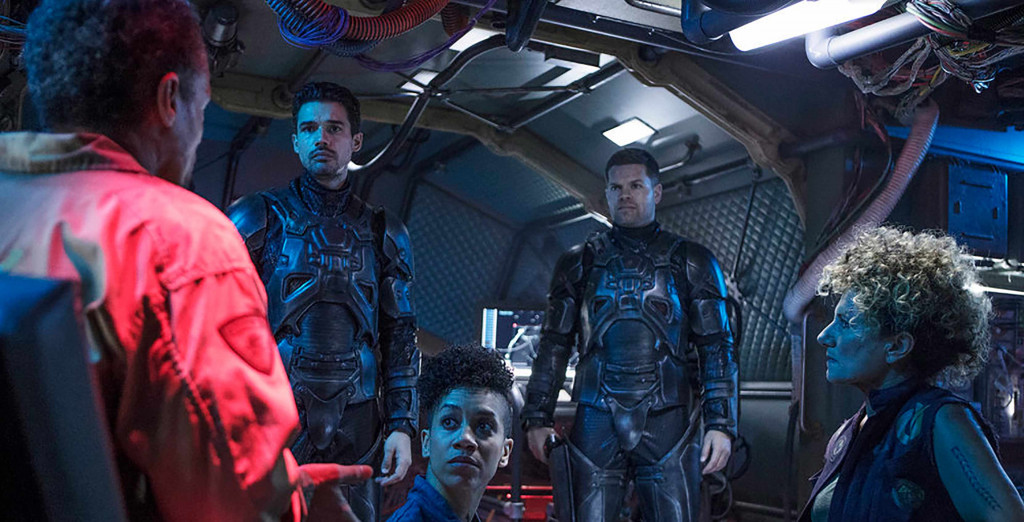 Based on a New York Times bestselling eight-part book series of the same name by James S.A. Corey, 'The Expanse' is set in a distant future where humanity has expanded its colonization to many different planets of the solar system. But even after making such giant leaps in evolution, humans are far from being at peace with one another. When a police detective is asked to find a missing girl, he gets caught up in the middle of a huge conspiracy that could spark a huge war between the humans of all the different planets. And while the cold war between Mars and Earth gets tenser by the day, it comes down to a U.N member to somehow prevent an unforgiving conflict between the two.
'The Expanse' weaves a heavily detailed world that is full of action, drama, suspense, diplomacy and a whole gamut of emotions. Overall, it's the perfect visual feats for all sci-fi lovers.
8. Clifford, Season 1A (Original Show) (12 December 2019)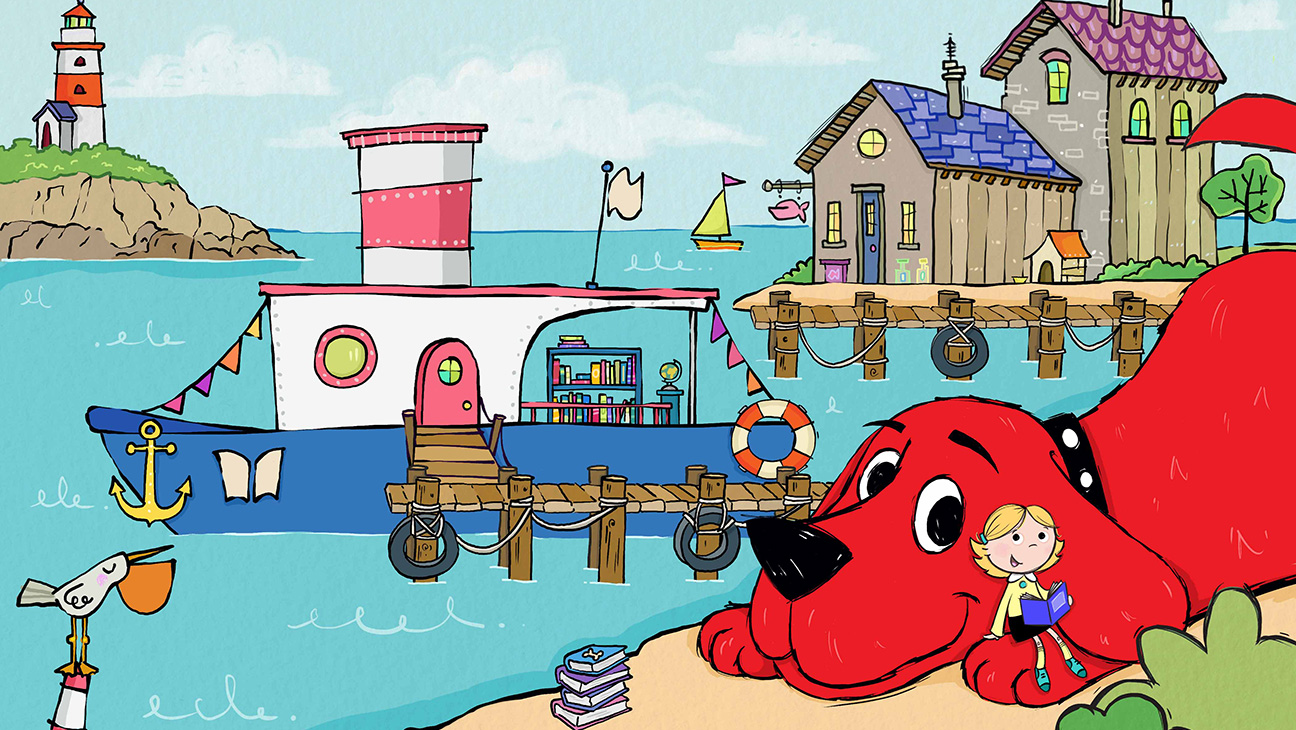 'Clifford' is an educational animated series that has been produced by Scholastic Productions. With each of its half-an-hour episodes, it brings in two different stories, where in the first one Clifford, the big red dog, along with his canine friends, Cleo, T-Bone and Mac, set out on one of their own furry adventures. In this segment of each episode, to show everything from Clifford's perspective, the barking of the dog is replaced with human speech. The second segment of each episode usually revolves around Clifford's owner, Emily Elizabeth and her friends, Jetta, Vaz and Charley.
7. Inside Edge, Season 2 (Original Show) (12 December 2019)
'Inside Edge' is an Indian Original Web Series which may not have that big of a fan following compared to Netflix's 'Sacred Games' or 'Ghoul' but even then, over the years, it has managed to make name for itself with its riveting storyline and remarkable performances. It centers around the lives of those who are, in one way or the other, involved with a fictitious T-20 cricket franchise known as the Mumbai Mavericks. While the team participates in the Power-Play League, the world around it wallows in lies, slander, deceit, sex and a whole lot of politics.
Starring Richa Chadda, Siddhant Chaturvedi, Tanuj Virwani, Vivek Oberoi and Angad Bedi, 'Inside Edge', for the most part, has some overt references to the real-life figures that it forcefully tries to embody but what makes it exceptionally enjoyable is how its well-throughout story comes to fore and sheds light on a very different side of the nation's beloved sport of cricket.
6. LOL: Last One Laughing, Season 2 (Original Show) (TBD)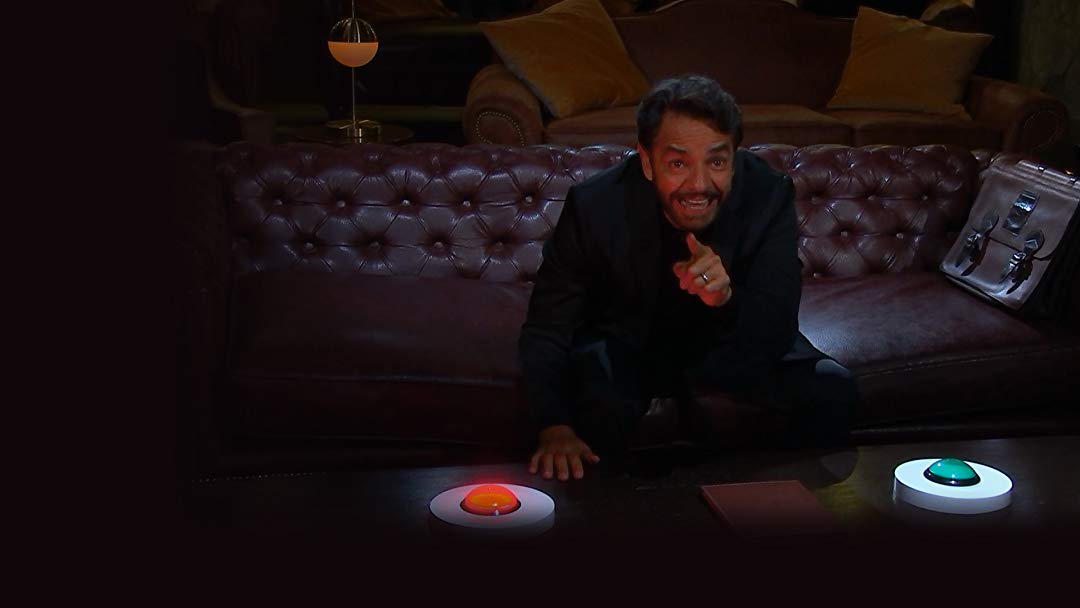 Punchline-laden scripts these days are often overshadowed with dramedies that offer a lot more than dry humor. In a world where typical hard-hitting shows and escapist comedies are both equally appreciated, 'LOL: Last One Laughing' falls flat, and unfortunately, fails to fall under neither of the two genres.
Since its one of the lesser-known Amazon Prime shows, it's quite surprising how it is even receiving a second season. Even so, regardless of how its initial run turned out to be, a new season might as well bring in some much-needed smirk-inducing witticisms that could save this show. As of now, no announcements have been made regarding its official release date, so we'll just have to wait and see with this one.
5. The Aviator (1 December 2019)
Howard Hughes was not only known for his contribution to the world of filmmaking but was also quite an eminent figure because of his risk-averse lifestyle, where he would often spend an entire fortune on his experimental aircraft designs. But despite being able to achieve a lot of his dreams, and eventually, even becoming a billionaire, his life was far from being perfect. 'The Aviator', directed by Martin Scorsese, is a brilliant piece of cinema that illumines you with an in-depth exploration of Hughes's life.
With his bravura performance in the film, Leonardo DiCaprio perfectly incapsulates the lunacy that affected Hughes later in his life. While the major heart of the film lies in Howard's relationship with Katherine Hepburn (Cate Blanchett), it offers a lot more than that and draws a graphic picture of how Howard battled his own demons with an impeccable will. Though a little underrated compared to other works of Scorsese, 'The Aviator' is easily one of his most striking and ambitious projects and its 11 Oscar Nominations are proof of that.
4. Almost Famous (1 December 2019)
Is there a true marker between the switch from childhood to adulthood? Not Really! Somewhere along the many heartbreaks and the discovery of newfound responsibilities, we grow up and all we're left with are some bittersweet memories of the time that got away.
'Almost Famous', directed by Cameron Crowe, weaves a familiar yet heart-warming tale and is one of the best coming-of-age movies our time. It stirs up your feelings of nostalgia with the moving story of a 15-year-old boy, who decides to join Stillwalker, a well-known rock band, on their next tour and starts writing an article on them.
Along the way, he not only learns a lot about the mutinous rock culture that has taken the nations by storm but also discovers a lot about his own ambitions and dreams. Because of its hefty references to a whole era of music, the film might be a bit more appealing to a particular generation of music lovers. Nonetheless, it's still a great film and offers deeper themes that can be relatable for all. So regardless of whether you were ever into the 70s music scene or not, you must surely check this one out.
3. Bumblebee (13 December 2019)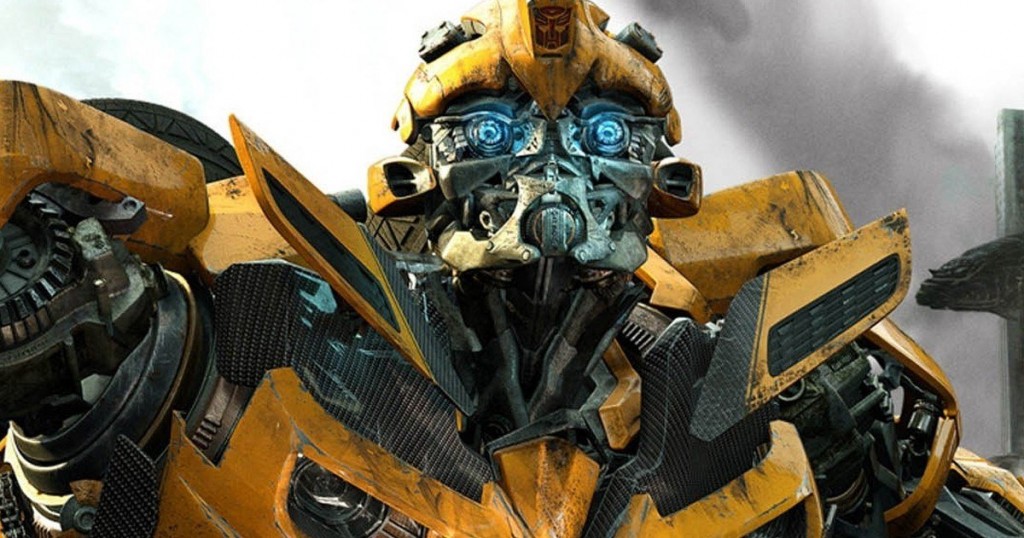 There is something about 'Bumblebee' that just makes it better than almost all the other films in the 'Transformers' franchise. Maybe it's the whole 80s setup that makes it an era-appropriate film or maybe it's how it effortlessly brings back all the nostalgia that made this mecha movie franchise so entertaining. While all the other films were solely being helmed with their CGI and action scenes, 'Bumblebee' portrays more of a personal emotive story that still retains a significant amount of action, but also reflects on the deep bond between Haliee Steinfeld's Charlie and Bumblebee.
Set in a post-war world, the film traces back to events where the Autobots leader, Optimus Prime, decides to send B-127 to Earth in order to form a base for their reunion. This is when the Autobot scout meets Charlie and she names him Bumblebee. Though it's more of a spin-off movie and deviates from the rigid themes of the others, 'Bumblebee' very manages to redeem its dying franchise.
2. Hancock (1 December 2019)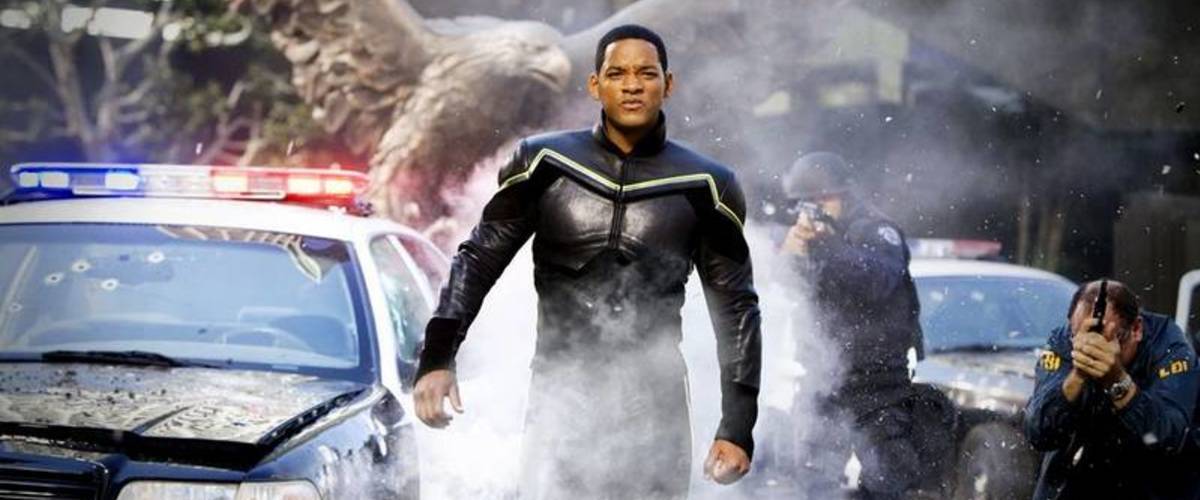 Starring Will Smith, Charlize Theron, and Jason Bateman, 'Hancock' tells the story of a reckless infamous superhero who aspires to help people out, but things don't usually go as planned for him and he often lands in trouble. When he saves the life of a man named Ray Embrey one day, Rey decides to get him all the respect that he deserves by improving his public image. But soon things take a grim turn when Hancock meets Ray's wife and realizes that he is not the only one of his kind. What starts off more like a superhero parody later turns into a consequential story of man's search for his own identity.
'Hancock', for the most part, is not an exceptionally great superhero movie but is quite entertaining throughout, and to an extent, even a little thoughtful. Regardless of whether you're a superhero movie fanatic or not, you might want to give this one a shot.
1. Man on the Moon (1999)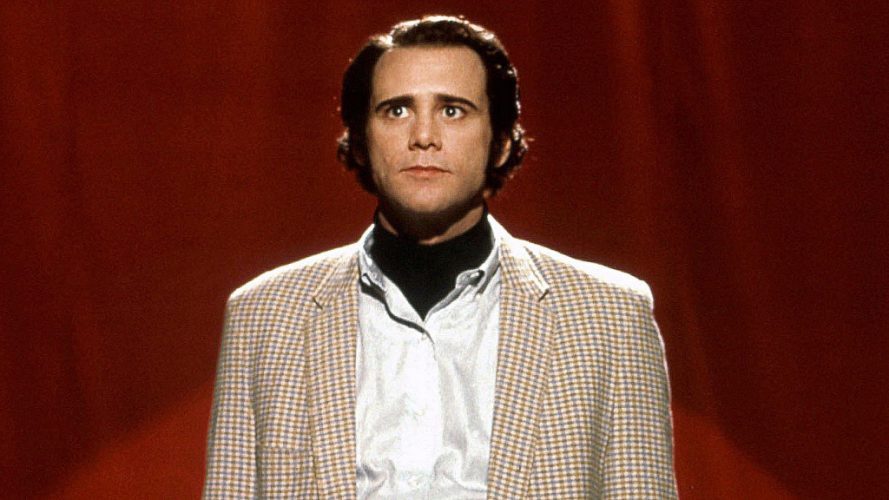 Jim Carrey is mostly known for his wacky roles in films like 'Ace Ventura' and 'Dumb and Dumber' which could easily woo a mass of audience because of his bizarre role in the films. But there are several hidden gems of the actor that are often overshadowed by his "ssssmookin'!" films.
'Man on the Moon' is a biographical film that gives Jim Carrey the platform to portray his own flair for comedy by playing the role of Andy Kaufman. It follows Koffman's journey from his gig at several clubs to his televisions appearances after he rose to fame. Jim Carrey, with his outstanding performance in the film, highlights all the stages of Kaufman's life where he went through several ups and downs before he eventually died from cancer. While providing the viewer a glimpse of the comedian through his unique acts of hilarity, 'Man on the Moon' eventually breaks your heart and teaches you that life should not be taken too seriously.
Read More: All Movies and Shows Releasing on Netflix in December 2019
Here are some other films and shows which will be available on Amazon in the month of December 2019:
Releasing December 1
A Better Life (2011)
Bug (1975)
Footloose (1984)
Hamlet (1990)
Havana Motor Club (2015)
In Secret (2014)
Out of Time (2003)
Phase IV (1974)
Some Kind of Wonderful (1987)
The Pawnbroker (1964)
The Spirit (2008)
The Winning Season (2010)
Releasing December 3
My Boss' Daughter (2003)
Releasing December 5
The Last Black Man in San Francisco (2019)
Thursday Night Football: Cowboys @ Bears (NFL)
Releasing December 9
Light of My Life (2019)
Releasing December 11
Fast Color (2019)
Releasing December 12
Thursday Night Football: Jets @ Ravens (NFL)
Releasing December 18
The Kid (2019)
Releasing December 20
The Wedding Year (2019)
Releasing December 21
The Kill Team (2019)
Releasing December 25
Night Hunter (2019)
Releasing December 30
Transformers: Dark of the Moon (2011)
What Men Want (2019)
Wonder Park (2019)
Read More: All Movies Releasing in December 2019