With streaming services like Amazon Prime that have a long catalogs of movies and TV shows, it can often be a tedious task to choose what to watch. While the month of October was cluttered with Halloween-themed horror films, the streaming service is now settling to its old format of regular films and shows. The month of November has eight Amazon Originals lined up, out of which, 'Jack Ryan' Season 2 is the most anticipated show and Adam Driver's 'The Report' is seemingly one of the most awaited films of the year. That being said, just to make your movie watching endeavors of the season more enjoyable, we have lined up some of the best movies and shows that will premiere on Amazon Prime Video in November 2019 and along with that, we've also listed all the other movies and series that will be featured on the platform.
13. Tom Clancy's Jack Ryan: Season 2 – Original Series (November 1, 2019)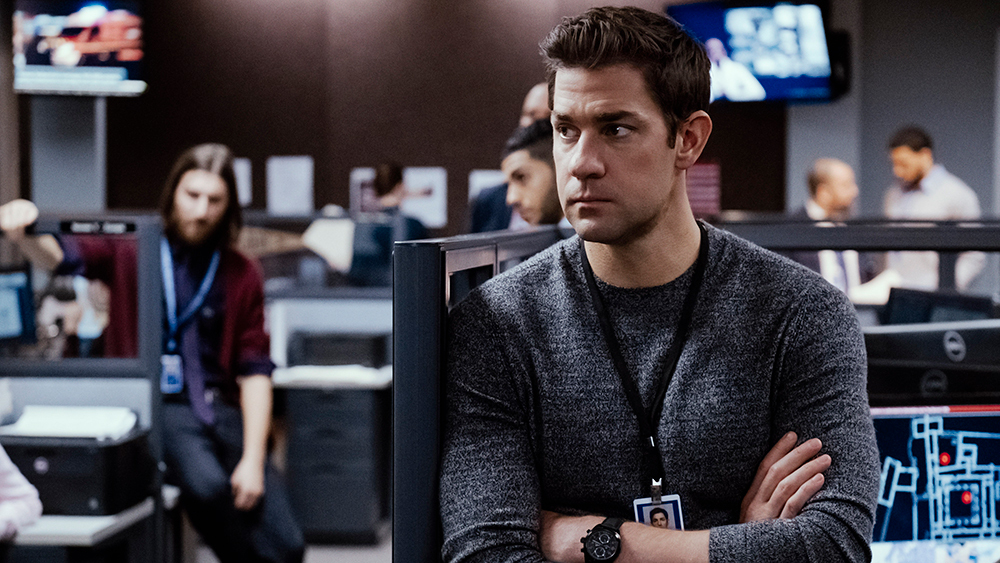 Based on Tom Clancy's fictional "Ryanverse", 'Jack Ryan' stars John Krasinski who plays the role of a newly recruited CIA Agent. The former US marine finds himself in the middle of an intense battlefield when he first discovers a strange pattern in terrorist communication. The more he sets out to decode the mysteries of the new form of terrorists, the more he finds himself getting sucked into a bigger conspiracy that threatens the entire nation. More often than not, 'Jack Ryan' may come off as a typical espionage thriller and those who have read its original content may not even find it as gripping as the novel series. But even then, the series has some really good parts that will keep you hooked and even John Krasinski's commendable portrayal of the main character is something that most people will enjoy watching. With its taut pacing and dynamic storyline, 'Jack Ryan' is certainly a great binge-worthy suspense thriller that everyone should consider watching.
12. L.O.L. Surprise: Winter Disco Movie – Original Movie (November 1, 2019)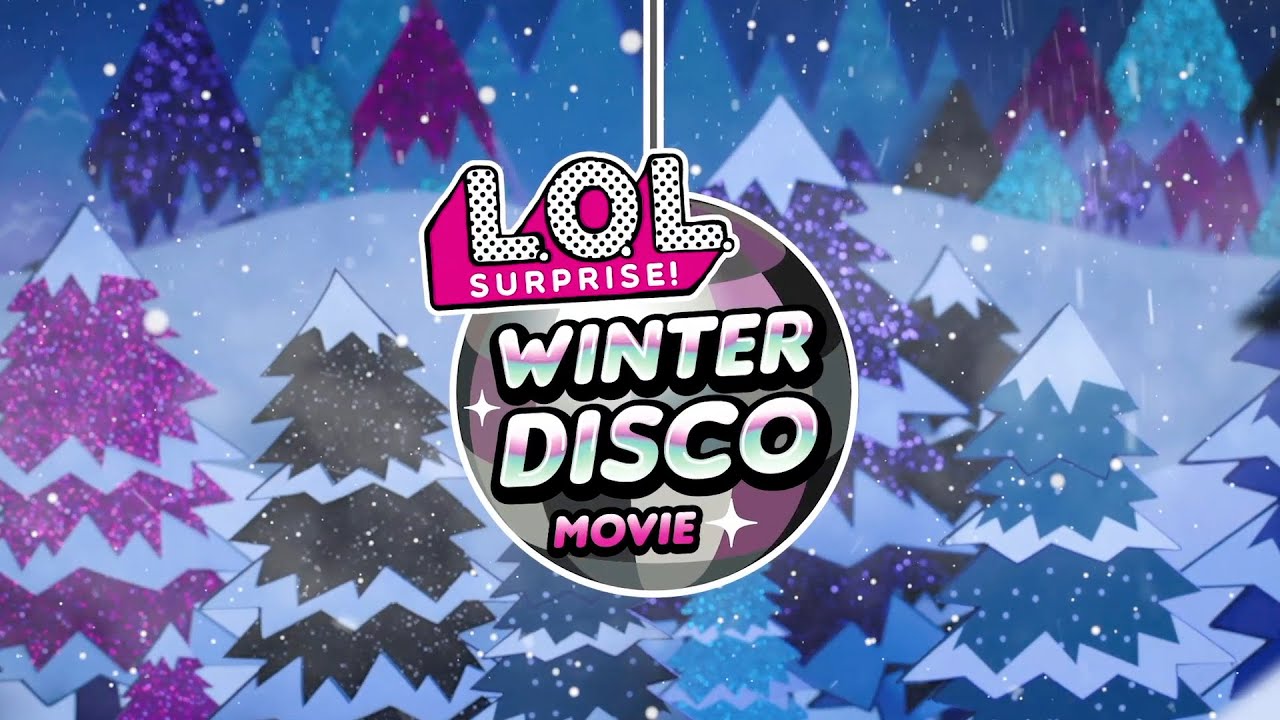 'L.O.L Surprise! Winter Disco' is an upcoming stop-motion animated film that centers Tahani Anderson and Mykal-Michelle Harris who are forced to stay in the confinements of their home when a major snowstorm disables them from going out. This is when Tahini, to keep Mykal-Michelle engaged, starts creating her own tale of the LOL B.B. who aspires to perform at the Winter Disco someday. But when she is not invited to go there, she gets enraged and takes it upon herself to seek revenge and completely the disco.
11. One Child Nation- Original Movie (November 8, 2019)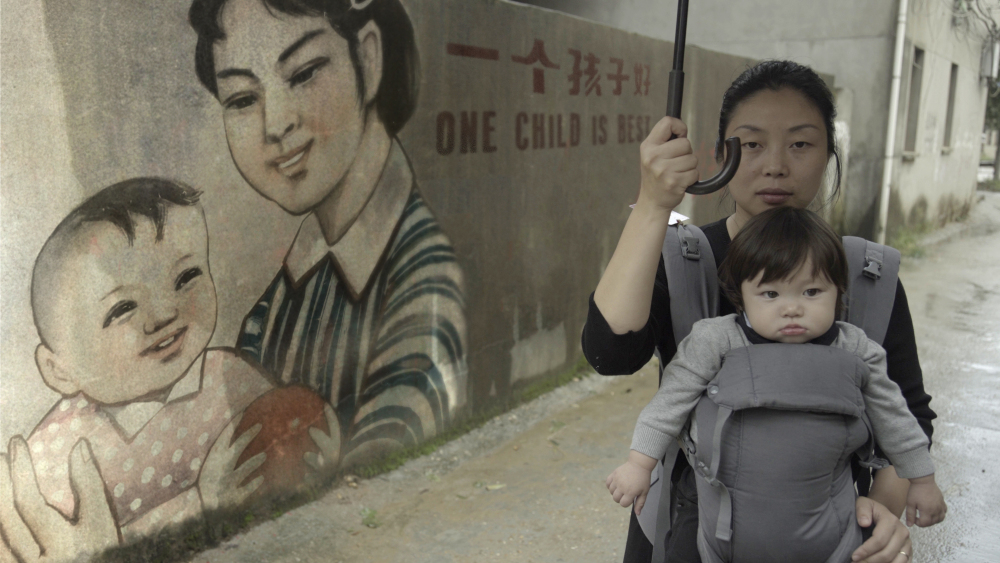 China had once introduced a one-child policy, according to which, as a measure for population control, a limit was set on the number of children a family can have. 'One Child Nation' is a documentary film that brings light on this policy from the perspective of a filmmaker. The film explores how the policy completely transformed the future of an entire generation of parents and their children and how it will further impact future generations. The film also glosses on how several female babies were aborted after the introduction of this policy and how it impacted all the families who were forced to go through a bizarre social disaster. The visceral depiction of the controversial policy is a major eye-opener and it raises several questions in context with the rights related to women's reproductive health.
10. The Man in the High Castle: Season 4- Original Series (November 15, 2019)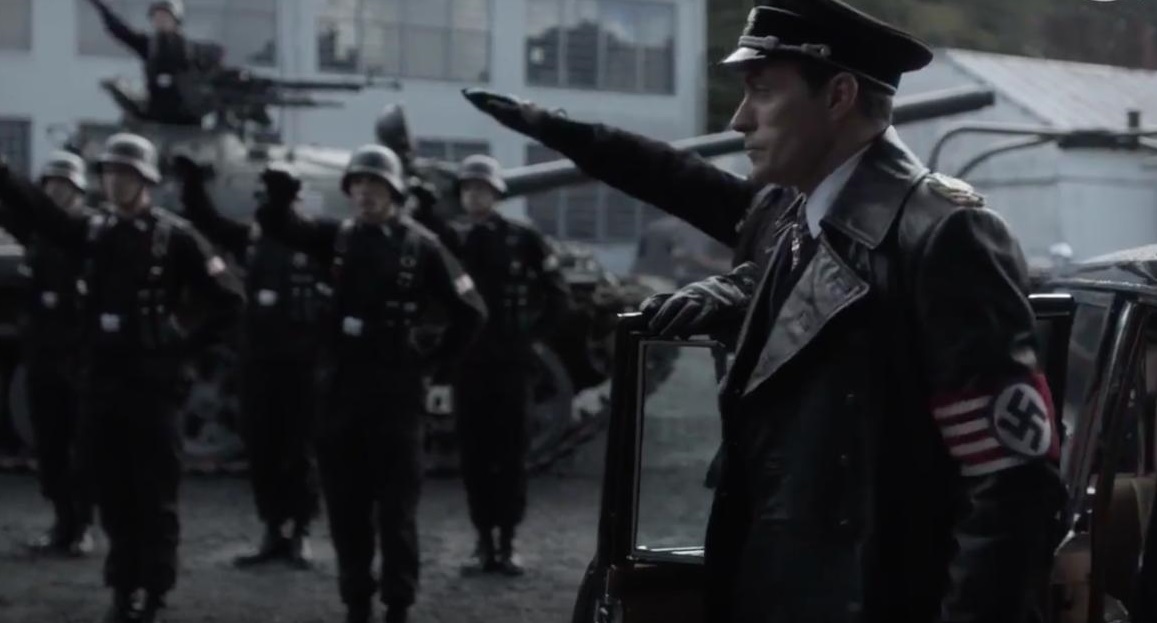 Based on a novel by Philip K. Dick, 'The Man in the High Castle' is a TV series that depicts an alternate history where the outcome of the second world war turns out to be the polar opposite of the actual events. Set in a dystopian world where the Axis Powers have won the war, the United States is partially controlled by Japan and partially by the Nazis who have also established a common buffer zone between their territories. The world is dark and is full of oppression but when a woman finds a bunch of films that portray a different alternate world, she realizes that the films might just lead her and the others to freedom. But in order to get a better understanding of what truly goes on in the films, she must find the person who owns them. With its interesting amalgamation of World War II with science fiction, 'The Man in the High Castle' is certainly a must-watch for anyone who can keep an open mind and appreciate it for how imaginative and creative it is with its narrative.
9. Costume Quest: Christmas Special – Original Series (November 22, 2019)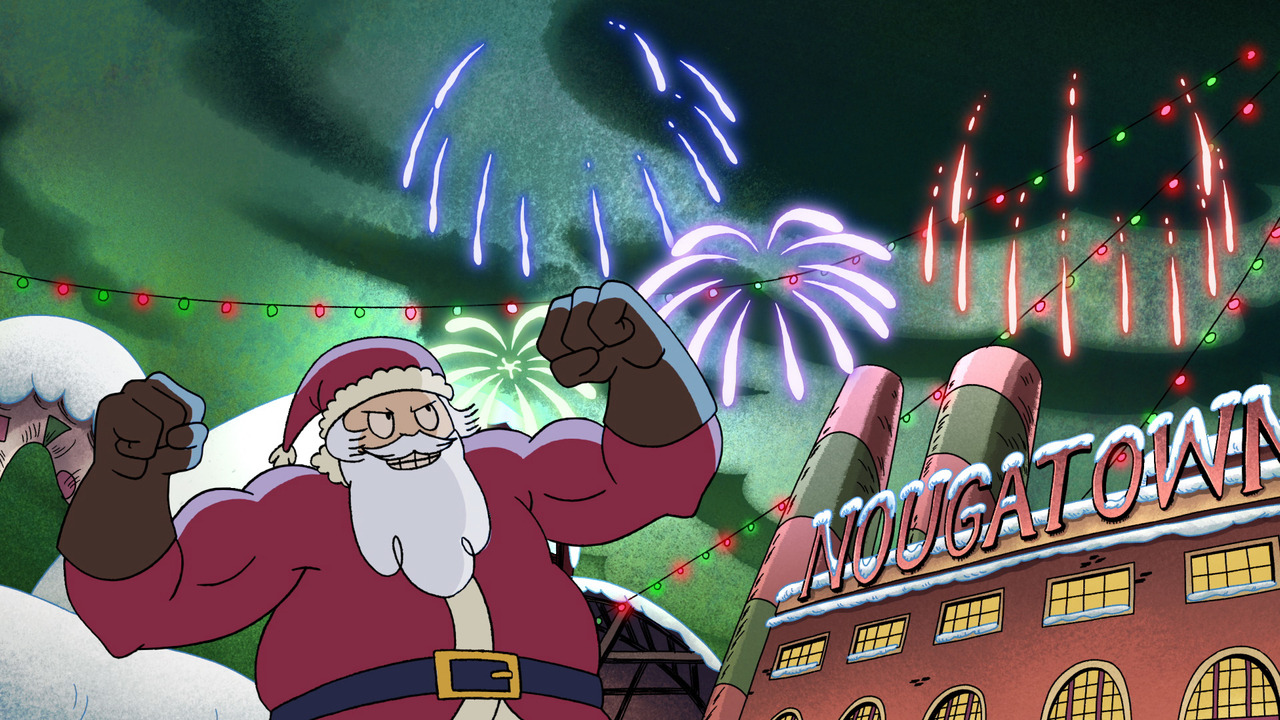 The video game adaptation of the cult-hit game titled 'Costume Quest' was surprisingly very well received after its debut earlier this year. It will now be returning on Amazon and will again revolve around three characters, Wren, Reynold, Everett and Lucy, who take it upon themselves to protect their sleepy town from monsters that lurk in the shadows. To face these ferocious beings, the three of them must find imaginative ways to unlock the true potential of their homemade superhero costumes and must save their loved ones from a monster-infested Haloween night.
8. The Report-Original Movie (November 29, 2019)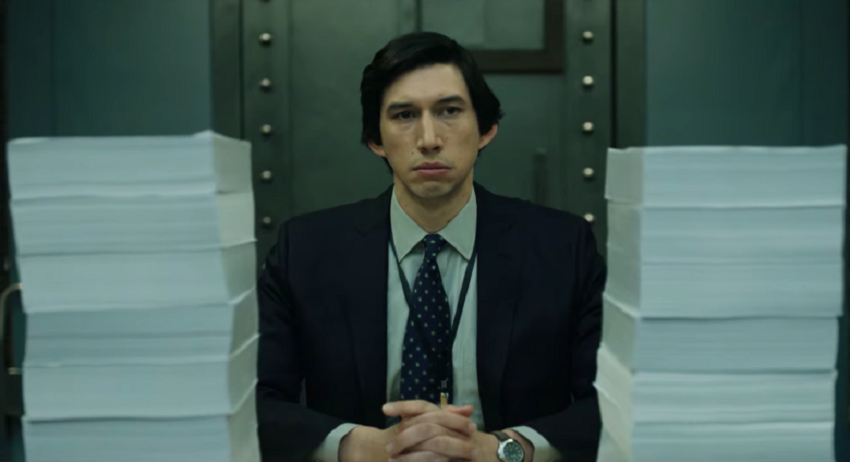 'The Report' is a whistle-blower film that chronicles a Senate staffer who unravels all the government secrets revolving around the CIA's brutal use of torture in its post 9/11 Detention and Interrogation Program. While it was supposed to be a 50-day schedule with a budget of 18$ million, it was all slashed down to a 26-day schedule with an 8$ million budget. Adam Driver plays the role of Daniel J. Jones who was the senate staffer who investigated the entire case for years and then summed up his findings in a 6700-page report. The film brings in a lot of political context to its storyline by focusing on the professional lives of its characters and with its simplistic approach, it offers a very gripping storyline that will very well remind you of all the gripping political thrillers of the 70s. It acts as a voice that reminds people of how the courage of just one person can have some huge tangible impacts on an entire nation.
7. Brittany Runs a Marathon – Original Movie (November 30, 2019)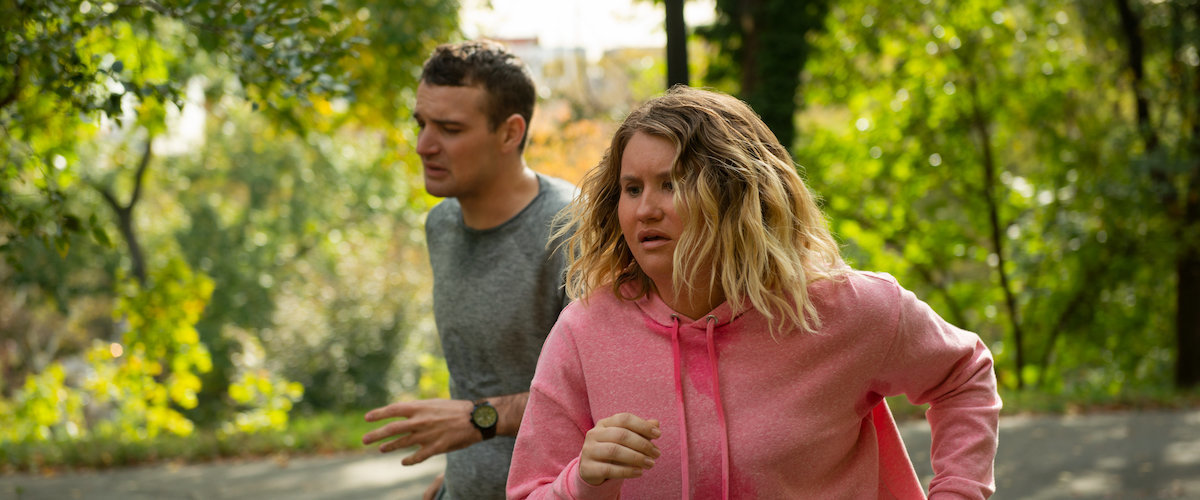 Written and directed by Paul Downs Colaizzo, 'Brittany Runs a Marathon' centers a young woman who gets a wake-up call one day when she ends up in the doctor's office after partying excessively for a very long time. In an attempt to take control of her life, she decides to lose weight and sets her eyes on the goal of preparing herself for the upcoming New York City Marathon. Starting off as a complete newbie, the film shows how Brittany struggles to keep her own promise to herself but there is something that just keeps her going and despite all the odds being against her, she keeps moving forward. 'Brittany Runs a Marathon', at times, might just come off as a typical weight loss transformational sports film but the wholesome positive messages that it sends out make it worthy of everyone's time. Apart from all the predictability in its plot, it has some quick-witted comedy and minor plot twists that will keep you glued to it throughout.
6. The Feed: Season 1 – Original Series (November 30, 2019)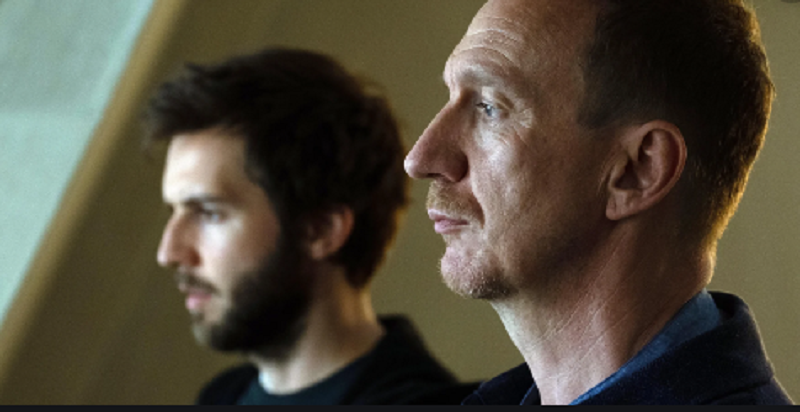 'The Feed' is a science fiction British show that features a man who invents a weird brain implant that allows him and the users to easily exchange any kind of information with one another. The user of this can exchange anything from feelings to emotions and for a while, it also seemingly makes the world a better place because of all the connectivity that it creates between the people. But unfortunately, the technology soon falls into the wrong hands and is then used for getting into the minds of people to manipulate them into becoming murderous psychopaths. Starring David Thewlis (Harry Potter) and Michelle Fairley (Game of Thrones), 'The Feed' is more or less of an exaggeration of the dangers of present-day social media where one's lack of privacy can often be taken for granted.
The following high-profile films will be available on Amazon Prime in November.
5. Training Day (November 1, 2019)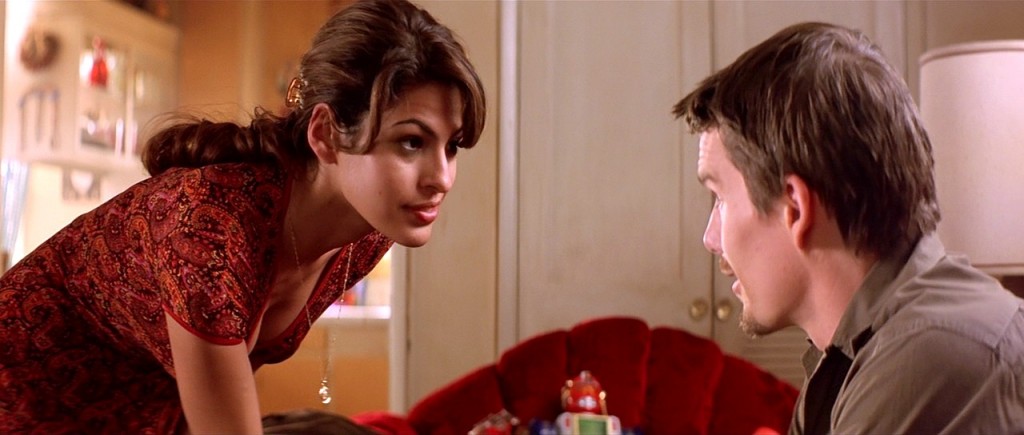 Starring Ethan Hawke and Denzel Washington, 'Training Day' is about a newly assigned narcotics officer named Jake Hoyt who trains under his senior, Detective Alonzo. However, as his training further progresses, Jake realizes that Alonzo uses unethical practices and even begins to question his methods. Soon he finds himself at a crossroad where he must either confront the detective's wrong methods or he must tread the same path by accepting his ways of law enforcement in the unforgiving streets of South Central Los Angeles. Anchored with a great performance by both the leads, 'Training Day', with its incredible character development and complex themes, is one of the best cop movies out there.
4. Instant Family (November 14, 2019)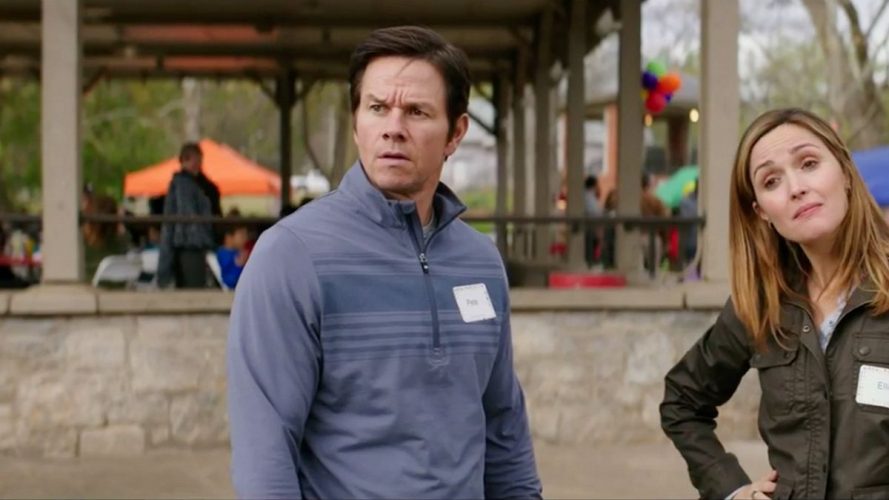 In the past, several movies such as 'The Blind Side', 'Meet the Robinsons' and even 'Martian Child' has have portrayed all the challenges that are faced by foster parents. Directed by Sean Anders, 'Instant Family' is another such film that revolves around a married couple, Pete (Marky Wahlberg) and Ellie Wagner (Rose Byrne), who adopt a teenage girl named Lizzie. Everything seems to be just fine until the two of them realize that Lizzie has two other siblings who are also looking for a foster home. 'Instant Family' is the kind of film that gives you a glimpse of reality by balancing out its heartfelt moments with its comedy. Overall, it's a very pleasant feel-good movie that carries a strong powerful message and can be enjoyed by pretty much anyone.
Read More: All Movies Coming Out in November
3. The Souvenir (November 14, 2019)
'The Souvenir' centers a young girl named Julie (Honor Swinton Byrne) who is an ambitious film student. While she tries to find her own voice as an artist, she begins to fall in a downward spiral after she falls for a charming yet deceitful older man named Anthony (Tom Burke). Even after being warned by her own mother and friends, she chooses to plunge deeper into the toxic overwrought relationship which not only affects her mentally but also begins to threaten all of her ambitions. Unlike most other movies that follow standard storylines, 'The Souvenir' allows you to step into the shoes of its main character and takes you on an interactive journey where you get to experience her life with two polar perspectives. 'The Souvenir', though it comes nowhere close to being as incredible as other similar coming-of-age classics like 'Lady Bird' and 'Boyhood', it is still a decent film that helps you understand the value of relying on the right people at the right time.
Read More: New Shows Coming to Netflix in November
2. Low Tide (November 30, 2019)
'Low Tide' is a modern take at William Golding 'Lord of the Flies'. It revolves around a teenage boy named Alan who finds a bag of gold after he secretly breaks into the home of a dead man. When he and his brother try to hide this from their friends, one of them discovers their little secret and tries to do everything he possibly can to get his hands on the gold they possess.
1. Creed II (November 15, 2019)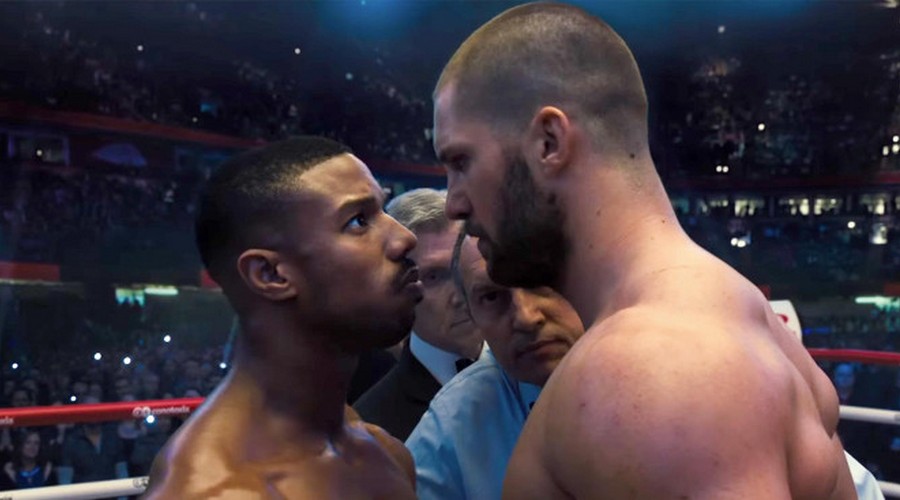 With its star-studded cast that includes Michael B Jordan, Sylvester Stallone, Tessa Thompson and Dolph Lundgren, 'Creed II' is the seventh installment in the 'Rocky' Franchise. Adonis Johnson Creed, the son of U.S. champion Apollo Creed who was killed by Russian boxer Ivan Drago, decides to step in the ring with Drago's son. Driven by his obsession to win, Adonis trains hard under the shadow of the great Rocky Balboa and while they're at it, both of them struggle to face the demons of their past. A head-to-head fight eventually ensues between the two men and along the way, Creed learns a lesson or two about family, friendship and even love.
Here are some other films which will be available on Amazon in the month of November, 2019:
November 1, 2019
Movies
A View To A Kill (1985)
Bad Santa (2003)
Big Top Pee-Wee (1988)
Chinatown (1974)
Die Another Day (2002)
Double Jeopardy (1999)
Dr. No (1962)
Escape From Alcatraz (1979)
Everything You Always Wanted To Know About Sex * But Were Afraid To Ask (1972)
Fatal Attraction (1987)
Fire with Fire (2012)
Flashdance (1983)
For Your Eyes Only (1981)
Freelancers (2012)
From Russia With Love (1963)
Gloria (English Subtitled) (2014)
Goldeneye (1995)
Goldfinger (1964)
Kingpin (1996)
Licence To Kill (1989)
Light Sleeper (1992)
Live And Let Die (1973)
Moonraker (1979)
Never Say Never Again (1983)
Octopussy (1983)
On Her Majesty's Secret Service (1969)
Overlord (2018)
Reds (1981)
Save the Last Dance 2 (2006)
Soapdish (1991)
Summer's Moon (2009)
Sweeney Todd: The Demon Barber of Fleet Street (2007)
The Counterfeit Traitor (1962)
The Firm (1993)
The Living Daylights (1987)
The Man with the Golden Gun (1974)
The Spy Who Loved Me (1977)
The World Is Not Enough (1999)
Thunderball (1965)
Tomorrow Never Dies (1997)
Tyler Perry's Madea's Big Happy Family (2011)
Tyler Perry's Madea's Witness Protection (2012)
You Only Live Twice (1967)
November 6, 2019
Movies
Texas Chainsaw 3D (2013)
November 13, 2019
Movies
Anna and the Apocalypse (2018)
Romans (2017)
November 19, 2019
Movies
Bottom of the 9th (2019)
November 20, 2019
Movies
The Fanatic (2019)
New in November – Available for Rent or Purchase on Prime Video
November 12, 2019
Movies
Angel Has Fallen (2019)
New in November – Available for Streaming on Prime Video Channels
November 1, 2019
Series
America's Test Kitchen Home for the Holidays (PBS Living)
November 4, 2019
Series
His Dark Materials (HBO)
November 10, 2019
Series
Shameless: Season 10 (Showtime)
The Dublin Murders (Starz)
Wolfhall (PBS Masterpiece)
November 15, 2019
Series
Xavier Riddle and The Secret Museum: Season 1 (PBS Kids)
November 17, 2019
Series
Ray Donovan: Season 7 (Showtime)
November 22, 2019
Series
Mr. Selfridge (PBS Masterpiece)
Wild Krats: Vol. 17 (PBS Kids)
November 25, 2019
Movies
A Bad Moms Christmas (2017) (Showtime)
Read More: Netflix Movies Coming Out in November