With the year coming to an end, all streaming services are gradually wiping off their slate clean with a final run of some spectacular TV shows and movies. HBO will also be ending the year with a season finale of 'Silicon Valley', 'Mrs. Fletcher', 'Watchmen', 'His Dark Materials', but at the same time, it is also preparing us for a whole new year with a stunning new line up that includes some highly anticipated shows like 'Westworld' Season 3, Stephen King limited series 'The Outsider', and Joss Whedon's 'The Nevers.'
And as always, the premium cabler will also be adding a few more blockbusters to its long monologue of films. With so many exciting offerings even at the end of the year, you might want to start canceling your December plans already just to get a glimpse of your favorite films and shows. So here's a list of all the films and TV shows that will be available on HBO in December 2019.
HBO Season Premieres
17. HBO Latino Presents: A Tiny Audience, Part 1 (6 December 2019)
'A Tiny Audience' is a music series that will feature the best and the most intimate musical performances by some renowned Latin artists. These artists will not only give unfiltered interviews in front of the tiny audience of the show but will also reflect upon the inspiration that drove them into creating some of their personal favorites.
The entire series has been shot in Miami, and right from the first episode itself, it will be featuring some spectacular artists such as Colombian superstar and Latin Grammy® award-winner, Juanes, who will be performing "La camisa negra" along with his own cover of Weezer's "Island in the Sun"; Natti Natasha, a Dominican Singer and Songwriter will perform performing "Dutti Love" and "La mejor versión de mí"; Sebastián Yatra, another Colombian singer and Latin Grammy® nominee, will perform "No hay nadie más" and "Robarte un beso." Along with them, the series will feature several other artists in each of its episodes and as tiny as its audience may seem, all of these will have a lot of heart to them.
Season Finales
16. Silicon Valley, Series Finale (8 December 2019)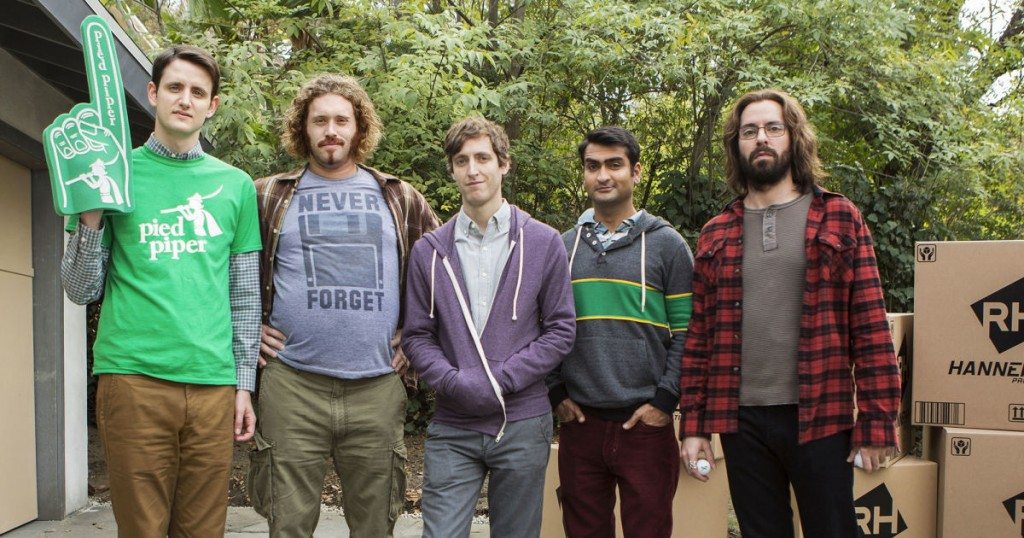 Somewhere in the global hub of innovation and technology, a young programmer named Richard develops an app called Pied Piper and struggles to find investors for it. Meanwhile, five other programmers like him try to find their place in the modern gold rush of the 'Silicon Valley.' With its well-throughout writing and perfectly timed comedy, 'Silicon Valley' is witty, scathing and gives an outsider the perfect glimpse of the culture and lifestyle of those who experienced a world getting trampled by the vultures of capitalism back in the 80s. Because of its lack of hefty techno-babble, even if you're a programmer yourself, you'll have a really good time watching this gem of a comedy.
15. Mrs. Fletcher, Series Finale (12/8)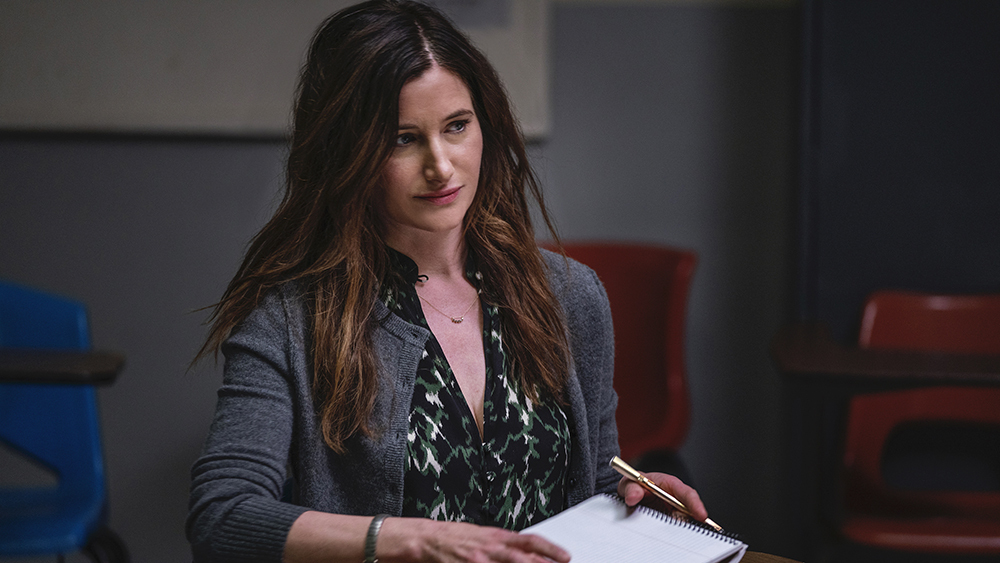 It cannot be denied that parenthood, in any shape or form, is not an easy job. You can read all the books in the world about raising a child and still struggle with actually raising one. But when you're a single parent, raising a child can expose you to a whole new world of struggles and pathos that you've never experienced before. After going through the harrowing process of raising her son all by herself, 'Mrs. Fletcher' finally gets the opportunity to reinvent herself after he leaves for college. After living a completely selfless life, she scuffles through her challenging journey of starting afresh, while her son tries to make sense out of his new independent world.
14. Santos Dumont, Series Finale (12/16)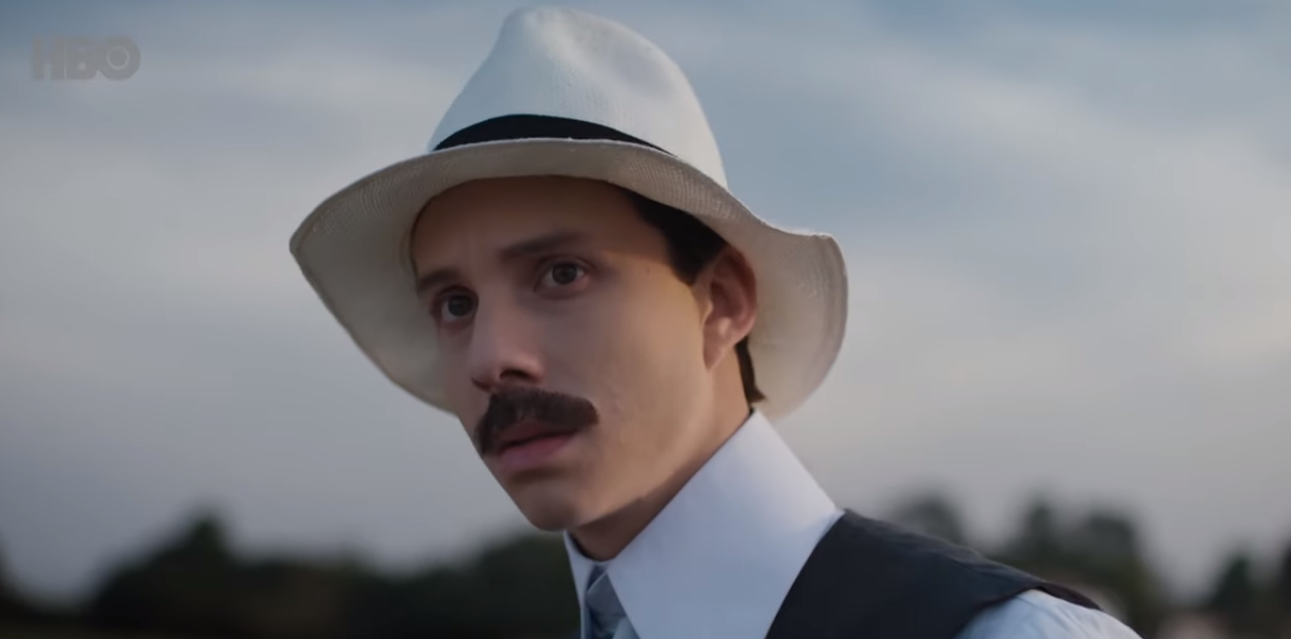 The chronicle of a genius never fails to impress on screen and that's probably the reason why several biopics like 'Steve Jobs', 'A Beautiful Mind', and of course, 'The Theory of Everything', have been made to inspire us with the brilliance of some visionaries who transformed the world as we knew it. 'Santos Dumont' is a biographical mini-series that revolves around the early years of Alberto Santos-Dumont, who, to this day, is known to be one of the greatest pioneers in the field of aviation. The series perfectly portrays his awe-inspiring tale which spans from his early contributions in lighter-than-air aircraft to his undying passion which further drove him into completely transforming the world of aeronautics.
12. Watchmen, Season 1 Finale (15 December 2019)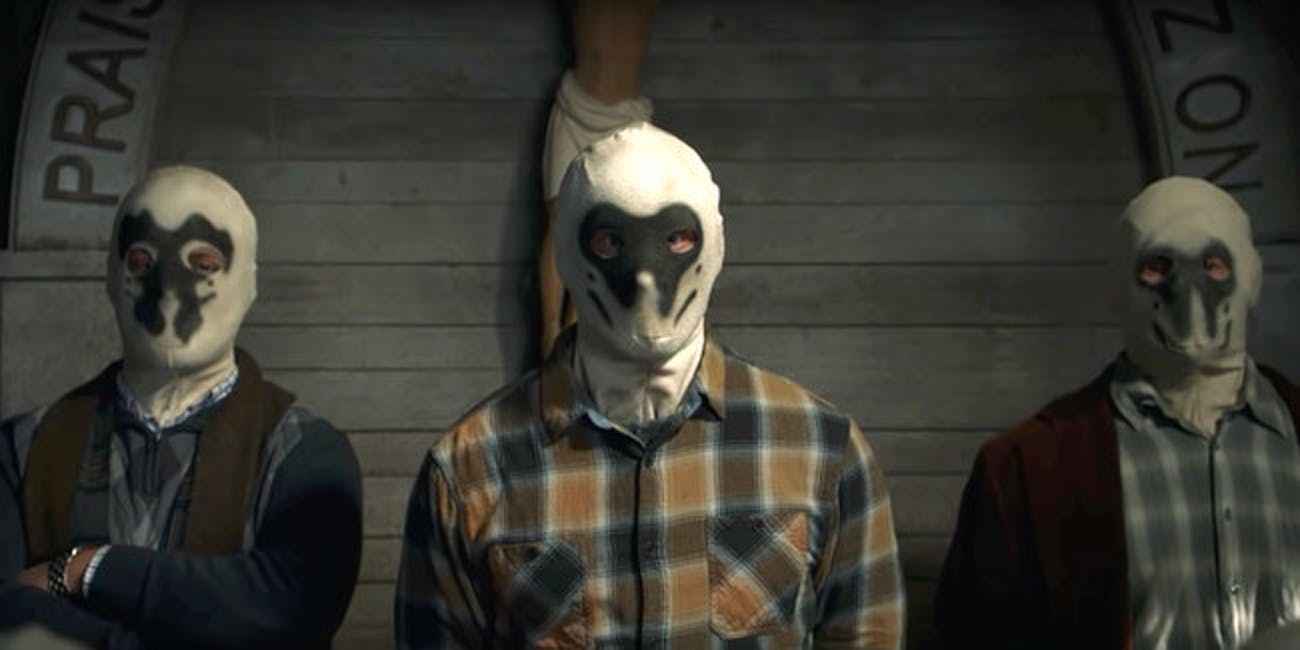 Most would agree that superhero series barely lack any depth in context with their characters or even their storylines these days, but 'Watchmen' begs to differ. Set in an alternate reality, the series introduces a world where the events of the original comics have already taken place.
The masked vigilantes who were once storming over the entire nation have now been outlawed, but this only leads to more chaos when the population gets evenly split into two groups—one of these is determined to start a huge revolution and the other tries to bring it under control. While the whole superhero theme of the series acts as a cherry on top, 'Watchmen' is more or less of a realistic take on today's society. Regardless of whether you're DC fan or not, you might want to check this one out.
11. His Dark Materials, Season 1 Finale (23 December 2019)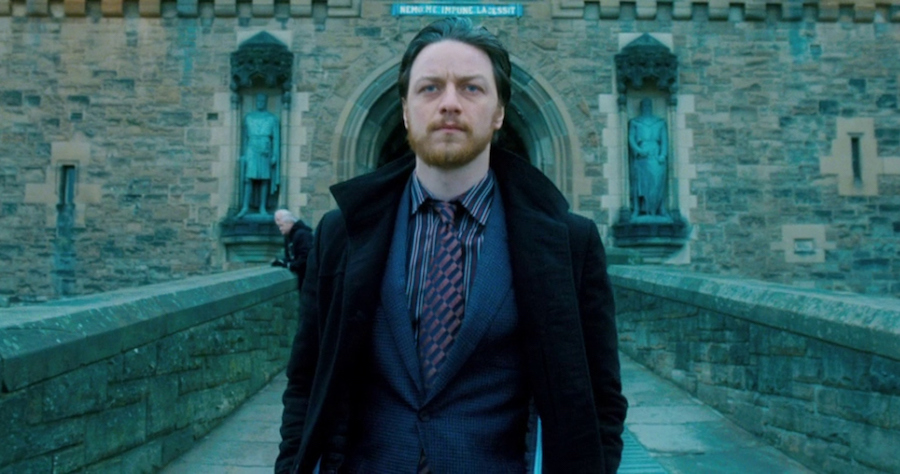 When her best friend gets abducted by mythical evil creatures known as the Gobblers, a young girl breaks free from her restricted surroundings and embarks on an adventure to find her. Starring James McAvoy and Lin-Manuel Miranda, 'His Dark Materials' is one of the finest fantasy-based series which has been adapted from a novel series that goes by the same name. If you have always been fascinated by the extensive world-building and chimeric fictitious creatures of other fantasy classics like 'The Chronicles of Narnia' and 'Harry Potter', you might not want to miss out on this one.
Original Programming
10. 24/7: Kelly Slater (3 December 2019)
Kelly Slater is a renowned surfer who started his surfing career back in 1990, and soon after that, he became the youngest world champion. He now has 11 world champion titles under his belt and is also known for developing an artificial wave technology that powers the World Surf League's Surf Ranch in Lemoore in California. Laminating with crimson visuals of Oahu in the backdrop, '24/7: Kelly Slater' is a 50-minute documentary film that reflects on all the trials and tribulations in Kelly's surfing journey so far. Along with that, it also sheds some light on the surfer's plans for what lies ahead.
9. Dan Soder: Son of A Gary (7 December 2019)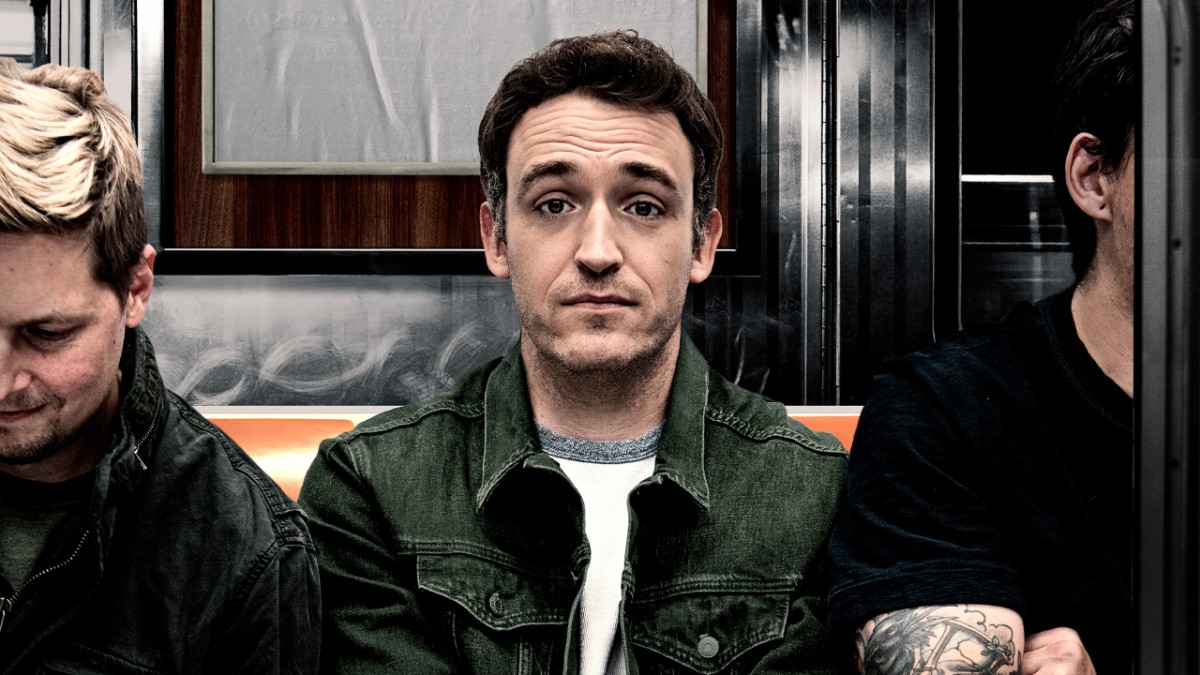 With a heavy emphasis on how humor can be best used when life goes downhill, the comedian recounts the tragedies of his own life and then bulldozes it with a joke. 'Dan Soder: Son Of A Gary' is HBO's upcoming standup comedy show that features Dan Solder, who barely flinches while making drug and alcohol anecdotes. Nonetheless, his comedy, for the most part, hits home.
8. Belichick & Saban: The Art of Coaching (10 December 2019)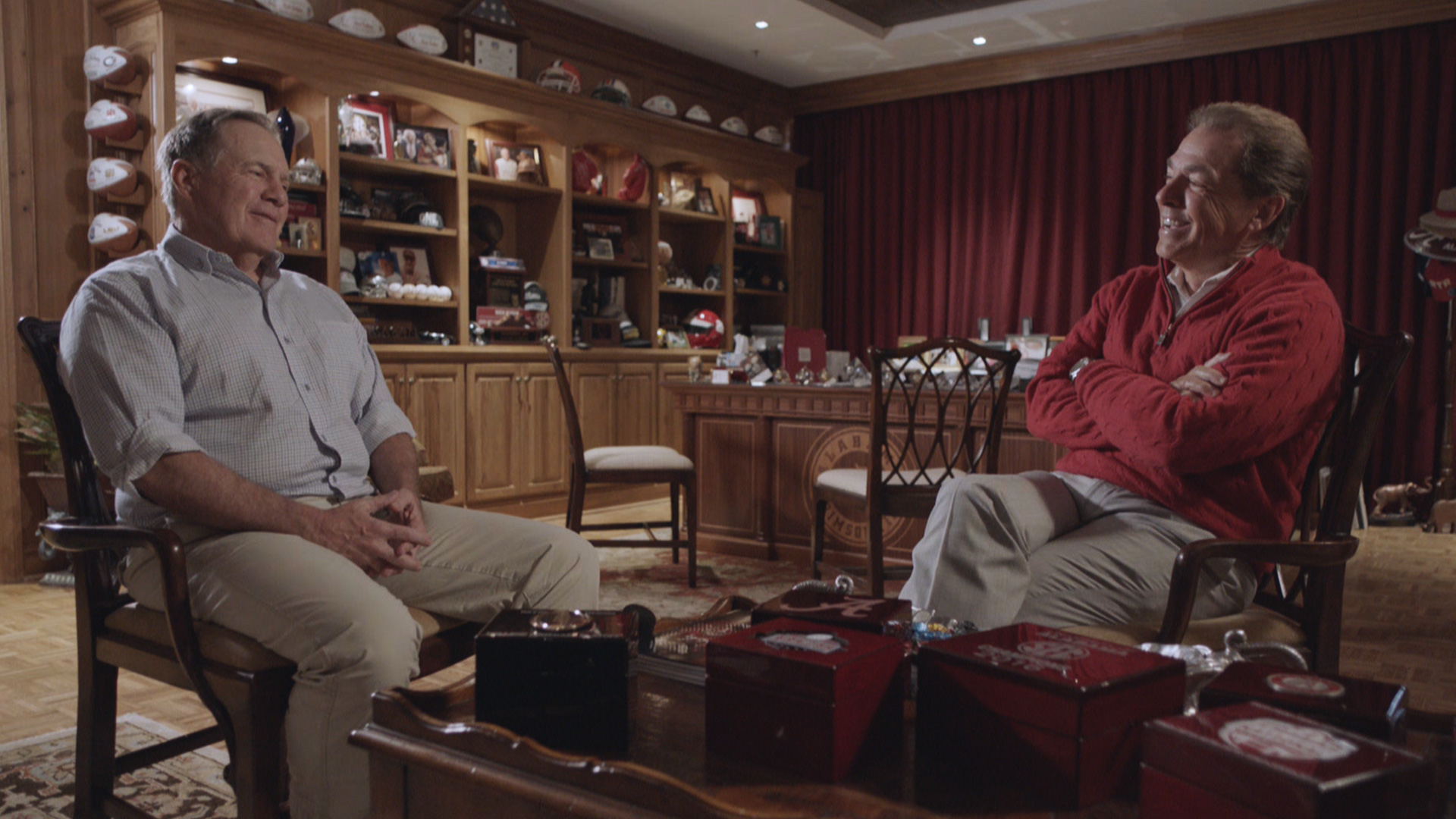 'Belichick & Saban: The Art of Coaching' is an upcoming feature-length documentary that takes you beyond the gridiron and takes an inside look at the lives of coaching genius of Patriots coach Bill Belichick and Alabama coach Nick Saban. Instead of taking a more typical approach where the team or the coach is followed with a camera 24/7, the documentary focuses more on the friendship between the two coaches and also features all the struggles they've had throughout their coaching careers.
7. Moonlight Sonata: Deafness in Three Movements (11 December 2019)
In 'Moonlight Sonata: Deafness in Three Movements', director Irene Taylor Brodsky features her own son and follows his attempt to learn Beethoven's renowned piano composition. While the film willfully targets issues that would resonate more with deaf people, what makes it different from others of its kind is its philosophical appeal that slightly brushes with other themes related to raising children and accepting that one's parents will not always be around.
6. Mel Brooks Unwrapped (13 December 2019)
Mel Brooks, with his influential films like 'Young Frankenstein' and groundbreaking TV series like 'Your Show of Shows', has established himself as one of the most popular figures in the world of comedy. In the upcoming documentary 'Unwrapped', Mel Brooks looks back on his career, reflects upon his inspiration and discusses all the things that allowed him to have such a remarkable career. With a number of mock interviews and casual conversations, the film also takes you through the quick-witted, highly energetic director's day-to-day life.
5. HBO First Look: 1917 (13 December 2019)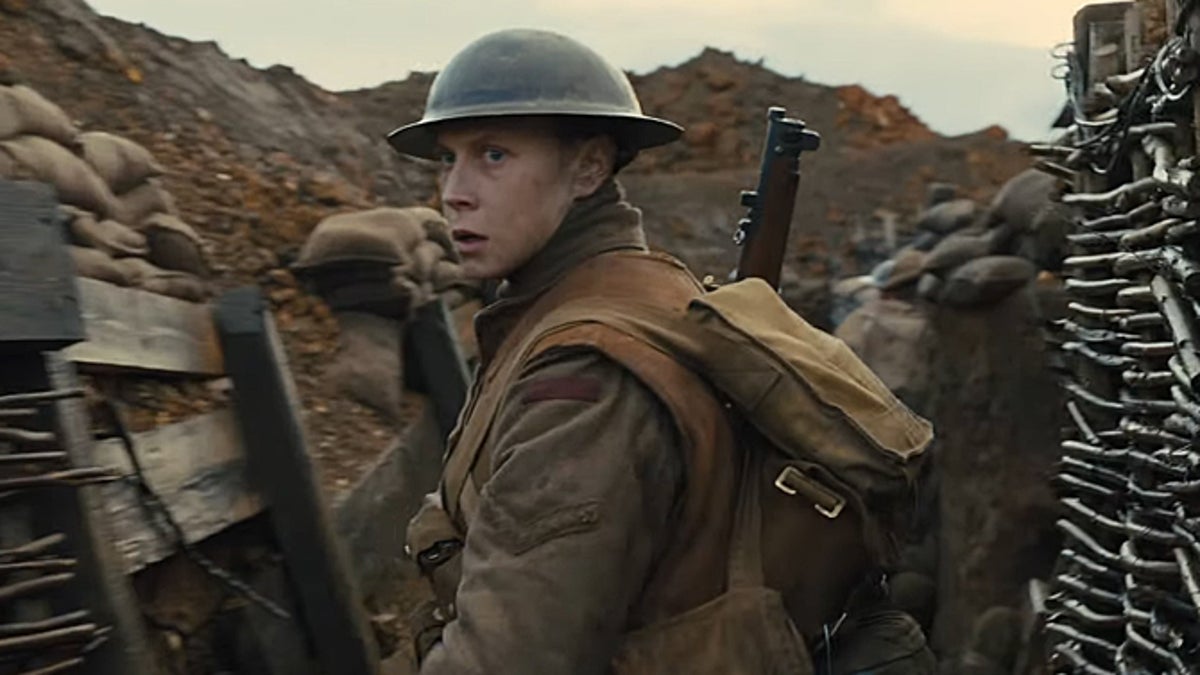 Sam Mendes' war drama 1917 is one of the most highly anticipated movies of December and is also one of the top contenders for Oscars 2020. Starring Richard Madden, Benedict Cumberbatch and Mark Strong, '1917' recounts the story of two British soldiers who, in order to save the lives of many of their men, must deliver a message in war-torn enemy territory. Before the film's premiere on 25 December 2019, 'HBO's first look' will be featuring a behind-the-scenes look at it which will also include intricate interviews of the cast and crew.
4. Well Groomed (17 December 2019)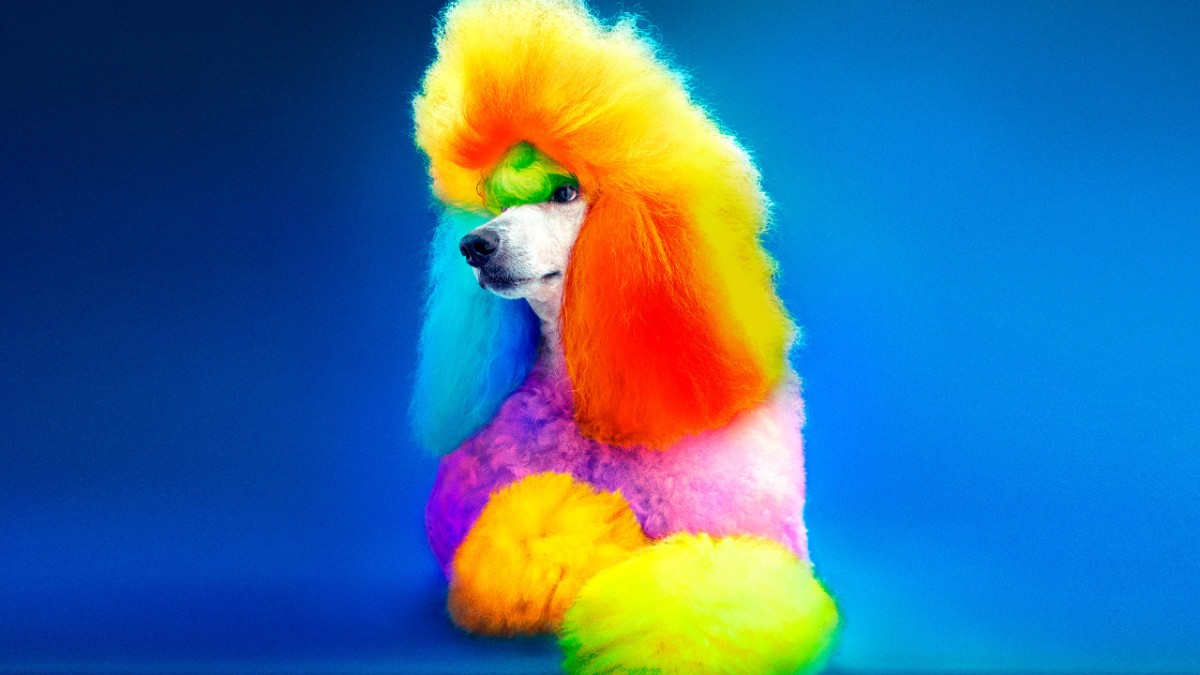 Beyond all the basic hygiene checks and cleansing of pet dogs, some dog owners are willing to go beyond the standard norms of grooming their pets. Devoting their lives to a literal competition, in 'Well Groomed', several dog owners unleash their creativity and transform their poodles into lavish sculptures. This documentary follows the lives of these groomers who are deeply rooted in America's competitive sub-culture. It also takes a peek into their personal lives shows all the challenges that they face in this modern-day competition.
3. Finding the Way Home (18 December 2019)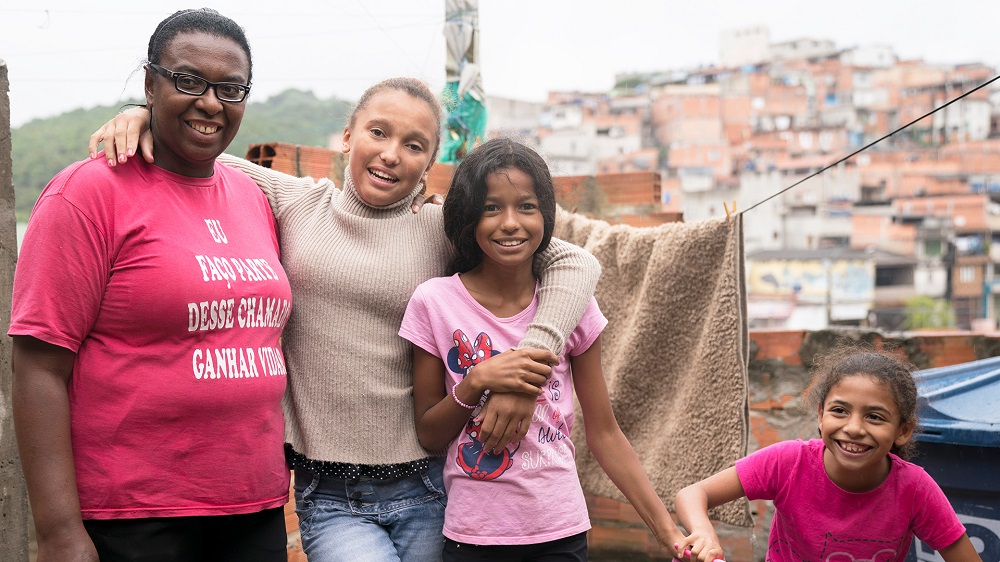 'Finding My Way Home' is inspired by J.K Rowling's charity work with Lumos and it features the stories of six children, who are able to "find their way back home." Narrated by Eddie Redmayne—who plays the role of Newt Scamander in 'Fantastic Beasts'—the film takes a deeper look at all the kids who were separated from their families in Haiti but were somehow reunited with the help of social workers. It further travels to other parts of the world like Nepal, Brazil, and India to show how an institutional life can impact young children.
HBO Movies
2. Long Shot (7 December 2019)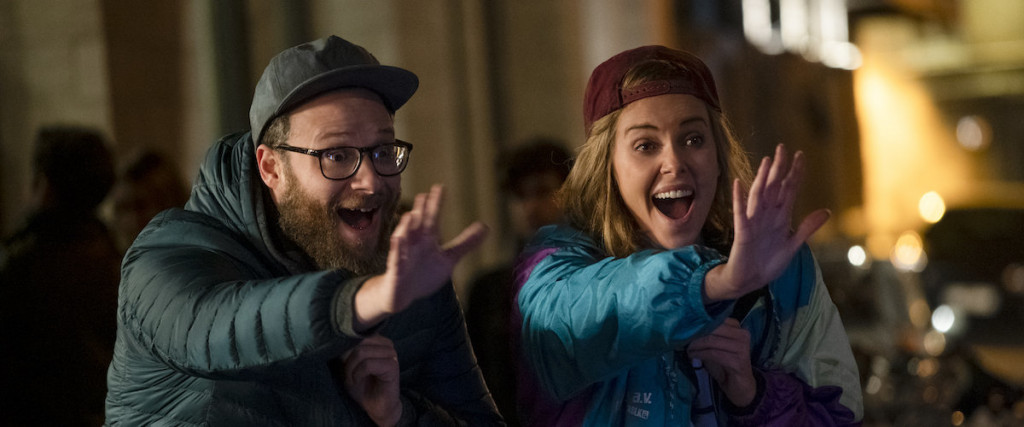 The fact that Seth Rogen and Charlize Theron are in the same film should be enough of a selling point for most viewers. Seth Rogen plays the role of an independent journalist named Fred Flarsky who, with a fortuitous encounter, ends up meeting Charlotte Field—an influential and accomplished politician—who was once his childhood babysitter. After she hires Fred as her speechwriter for her upcoming run for Presidency, unlikely chemistry sparks between the two but since they're both now from extremely different worlds, will this just end up being another disastrous tale of doomed romance?
1. Pokémon Detective Pikachu (28 December 2019)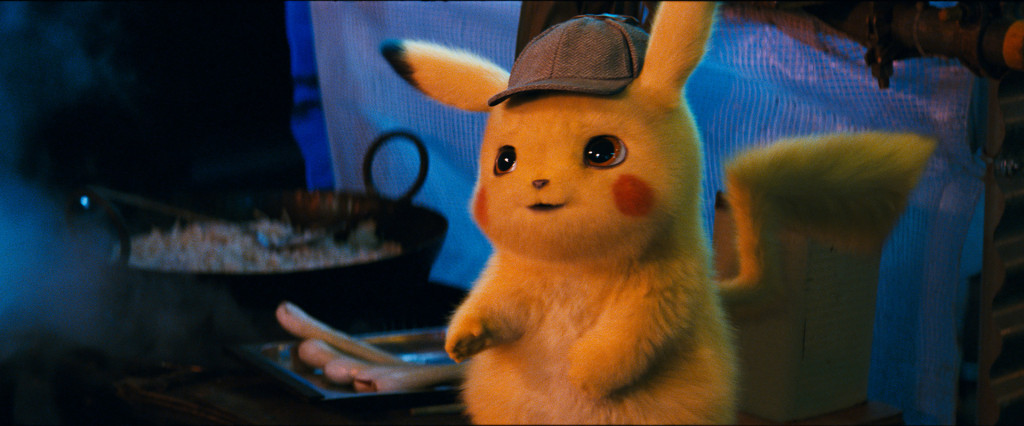 Somewhere along the way, though the anime series is still pertinent in some form, 'Pokemon' lost all of its hype and became a mere anime series of a bygone era. Since then, several attempts have been made to revive the series and apart from the success of its game 'Pokemon Go', the entire franchise never really got the resurgence that it truly deserved.
But all of that changed with the release of 'Pokémon Detective Pikachu' which is not exactly set in the same world as the original series and is also live-action adaptation. But the fact that it still manages to perfectly capture the essence of the original's world-building and the designs of its characters is quite satisfying for most fans. Not to mention, Ryan Reynold's voice over for Pikachu just adds to the charm.
Read More: All Movies and Shows Releasing on Hulu in December 2019
Here are some other films and shows which will be available on HBO in the month of December 2019:
Season Finales
La Vida Secreta de las parejas, Season 2 Finale (12/20)
HBO Movies: December 2019
Unfriended: Dark Web (Alternate Version), 2018 (12/1)
Can You Keep A Secret?, 2019 (12/1)
American Woman, 2018 (12/4)
Hellboy, 2019 (12/14)
The Sun is Also a Star, 2019 (12/21)
Her Smell, 2018 (12/30)
Estrenos
Esta Es Tu Cuba (AKA This Is Your Cuba) (12/1)
Yuli (12/6)
En Tu Piel (AKA 7:20 Once A Week) (12/13)
Entre Nos: About Last Night (12/13)
Coyote Lake (12/20)
El Baile de la Gacela (AKA The Gazelle's Dance) (12/27)
Releasing on December 1
The Abyss, 1989
Being Julia, 2004
The Beverly Hillbillies, 1993
Big Mommas: Like Father, Like Son (Extended Version), 2011
Bridesmaids (Extended Version), 2011
Buena Vista Social Club, 1999
Cedar Rapids, 2011
Closer, 2004
The Diving Bell and the Butterfly, 2007
Empire of the Sun, 1987
Grandma's Boy, 2006
Heaven & Earth, 1993
Hoop Dreams, 1994
Jersey Girl, 2004
Justin Bieber's Believe, 2013
Mr. Popper's Penguins, 2011
Primeval, 2007
Rise of the Planet of the Apes, 2011
Sucker Punch, 2011
The Ringer, 2005
The Woman in Red, 1984
Unfriended, 2015
Unknown, 2011
Van Helsing, 2004
What About Bob?, 1991
Leaving HBO December 2019
Leaving December 8
12 Strong, 2018
Leaving December 26
The A-Team (Extended Version), 2010
We Are Your Friends, 2015
Leaving December 28
Wall Street: Money Never Sleeps, 2010
Leaving December 31
The 15:17 to Paris, 2018
A Fantastic Fear of Everything, 2019
A Midsummer Night's Sex Comedy, 1982
A Nightmare on Elm Street, 2010
Annie Hall, 1977
Away from Here, 2007
Beer Fest, 2006
Boy's Don't Cry, 1999
By the Sea, 2015
Conspiracy Theory, 1997
Dead Man on Campus, 1998
Early Man, 2018
Funny Games, 2008
Halloween, 2018
Halloween II, 1981
Halloween II: Season of the Witch, 1982
Hannah and Her Sisters, 1986
High Crimes, 2002
Holes, 2003
I, Robot, 2004
Joe Somebody, 2001
Little Fockers, 2010
Miracle At St. Anna, 2008
Mr. Right, 2016
My Big Fat Greek Wedding, 2002
Night School (Extended Version), 2018
The Predator, 2018
The Ring Two (Extended Version), 2005
Sex and the City 2, 2010
Shark Tale, 2004
Shanghai Knights, 2003
The Siege, 1998
Term Life, 2016
Titan A.E., 2000
Without a Paddle, 2004
Read More: All Movies Releasing in December 2019