HBO, with the kind of quality content that it always brings to our screens, has always been the go-to place for anyone who is seeking some top-notch entertainment. While most streaming giants are seemingly holding themselves back in the month of January, HBO is at it again and will now be bringing some much-awaited shows and big-blockbuster movies of 2019. So with HBO, gear up for a great way to start a whole new year. Here's a list of every show and movie that are coming out on HBO in January 2020:
HBO Series Premieres
11. The Outsider, Series Premiere (12 January 2020)
The King of horror and the master of the macabre of the genre, Stephen King, who has had a bigger impact on the horror genre than any other author out there, will now be returning to our screens with yet another adaptation. Based on a novel of the same name 'The Outsider' starts off with a generic investigation of the gruesome murder of a young boy. But soon, as a seasoned cop (Ben Mendelsohn) and an unorthodox investigator plunge further into the depths of this case, they discover that it is far from anything they've ever experienced before.
10. The New Pope, Series Premiere (13 January 2020)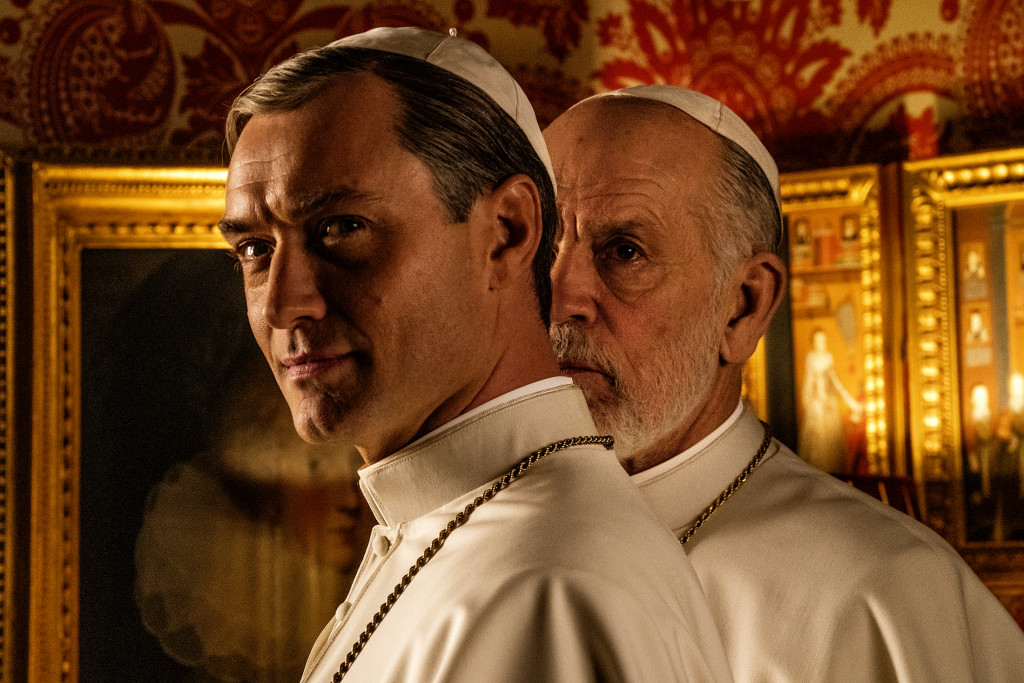 As of yet, HBO has not released an official premise for the 'The New Pope'. However, from its premiere in Venice, we know that the series will pick up right up from the story that was left off in 'The Young Pope'. Pope Pius XIII—played by Jude Law—was left in a state of coma and the church was trying to find a replacement for him in the last season of 'The Young Pope', so we can expect the story to continue from this point. The original cast of 'The Young Pope' is also expected to return for the next season, including Jude Law, who also got nominated for a Golden Globe in the first season.
9. Real-Time with Bill Maher, Season 18 Premiere (18 January 2020)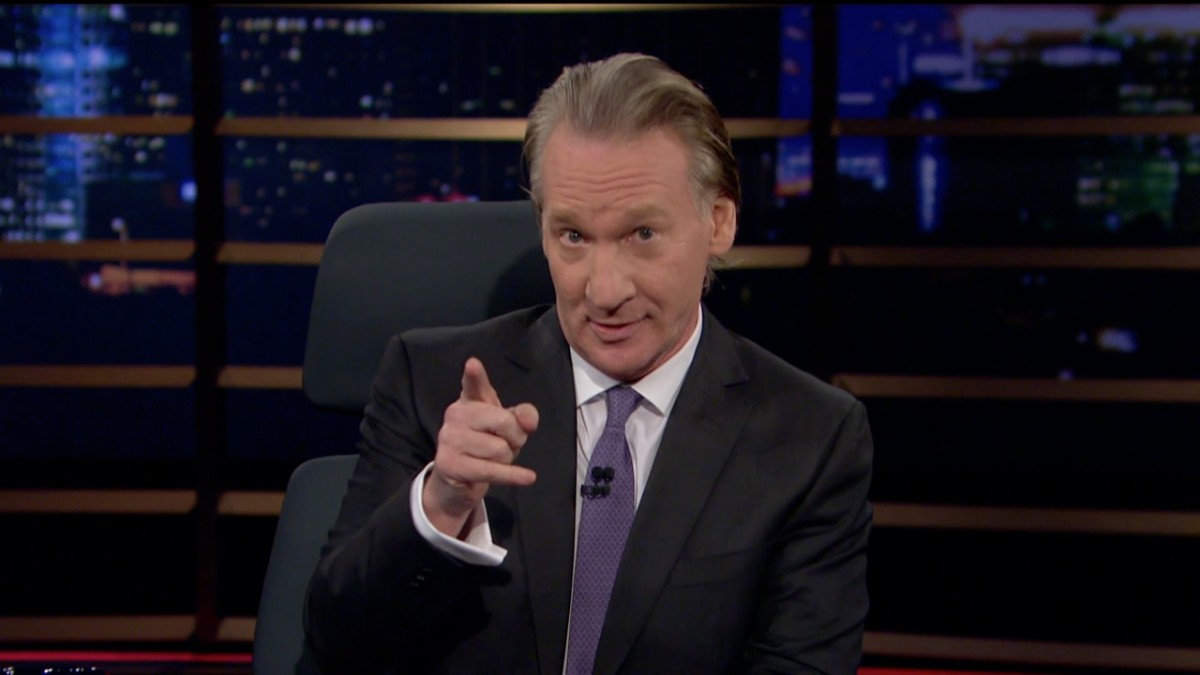 'Real Time with Bill Maher' is an HBO panel talk show in which Bill Maher invites three panelists from different sectors of the political space and has a dynamic discussion with them on current events. With his insights on flagrant intellectualism and polar politics, Bill Maher brings in a lively blend of politics and comedy which you would certainly want to visit more than once.
8. Avenue 5, Series Premiere (19 January 2020)
While most space-centric shows revolve around serious space travel, intergalactic wars, and even alien encounters, there are a few space comedy shows that produce some of the funniest sci-fi moments ever seen on television. 'Avenue 5' is another of those shows which will revolve around the adventures of a space cruise ship captain, who tries his best to get along with everyone on board. The cast of 'Avenue 5' includes Hugh Laurie ('House'), Josh Gad ('Pixels', 'Frozen'), Zach Woods ('Silicon Valley'), Nikki Amuka-Bird, and Himesh Patel.
7. Curb Your Enthusiasm, Season 10 Premiere (19 January 2020)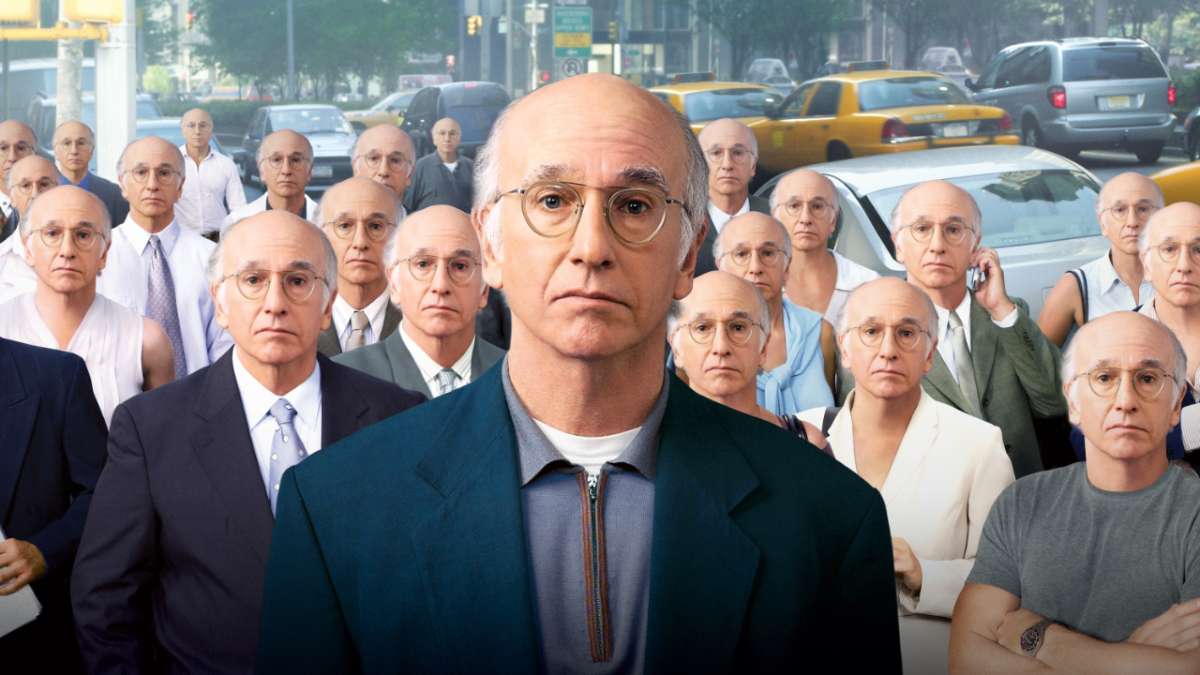 Starring 'Seinfeld' co-creator Larry David, 'Curb Your Enthusiasm' portrays David's reactions with his friends and family, and how these, quite often, turn out to be detrimental for his growth. The first eight seasons of the series aired from 2000-2011, and after a long 6-year hiatus, the show returned with its ninth season in 2017. The tenth season will now be marking its 2-decade run, so make sure that you don't miss out on this gem of a comedy show, which makes most other similar shows of this era look pale.
HBO Movies
6. American Animals, 2018 (1 January 2020)
We've always been fascinated with priceless hauls of smooth criminals who are willing to do whatever it takes to beat the odds and pull off the perfect heist. In 'American Animals', four teenagers decide to steal some extremely rare books from the school library. Reflecting on the moral imbalance of youth who are willing to risk it all only to achieve the great American dream, the film brings in some enthralling "crack team" adventures with a blend of sociological themes.
5. Breakthrough, 2019 (2 January 2020)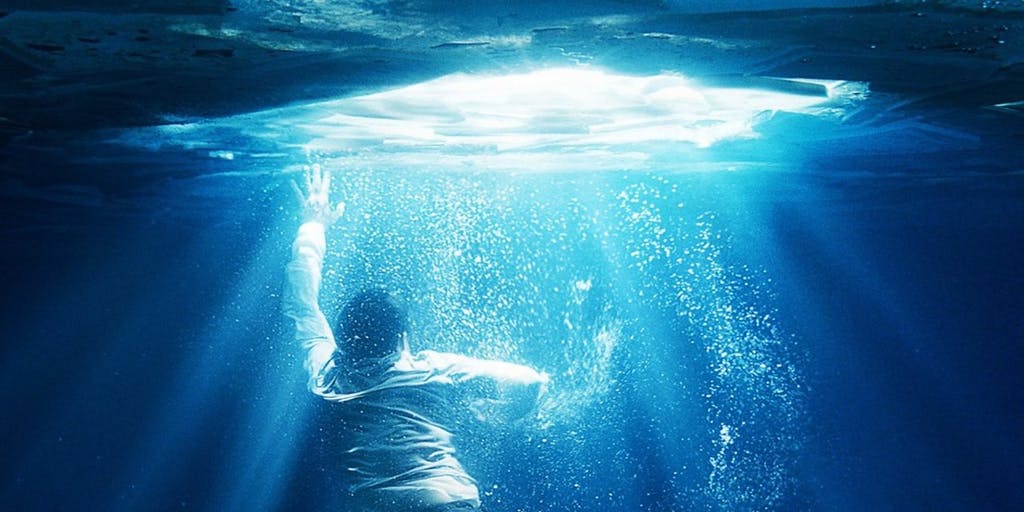 'Breakthrough' is a faith-based film that sheds light on the true story of a young boy, John, who ends up falling through the thin ice that covers a lake. After being trapped underwater for more than 15 minutes, the boy is rushed to a nearby hospital. But considering his situation, while his family starts losing hope, even the doctors begin to fear the worst. However, in the face of such impossible odds, it's a mother's unfaltering love that gives birth to a miracle. Based on a bestselling Christian book, titled 'The Impossible', 'Breakthrough' is an exceptionally moving film that will make you go through a maze of emotions.
4. The Aftermath, 2019 (4 January 2020)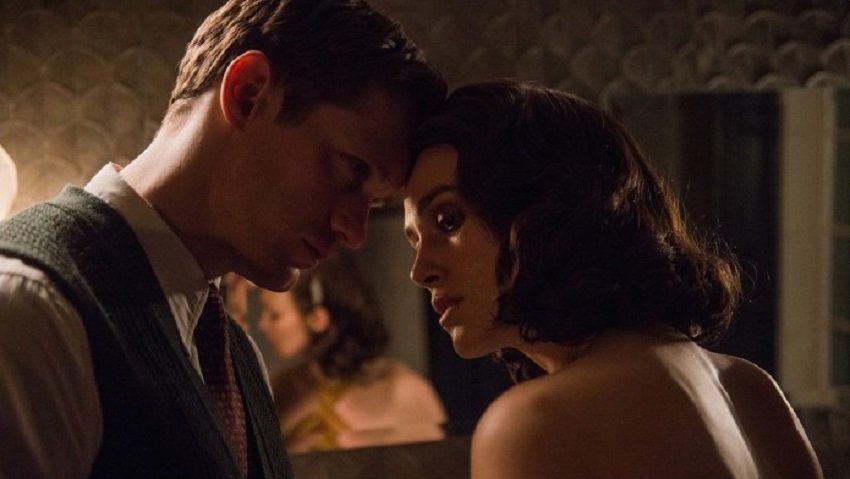 Set in 1946 postwar Germany, 'The Aftermath' centers on the life of Rachael Morgan (Keira Knightley), who moves to the grand mansion of a German widower (Alexander Skarsgard), while her husband tries to rebuild Hamburg from its ruins. What follows is a story of deceit, lies and passion wherein Racheal slowly feels drawn towards the troubled yet charming German man. With this, an erroneous relationship sparks between the two. 'The Aftermath' is neither a romantic thriller nor is it an epic historical drama. It, instead, works somewhere between the two genres and does not really settle for either. Nonetheless, it is quite enjoyable, to say the least.
3. Tolkien, 2019 (5 January 2020)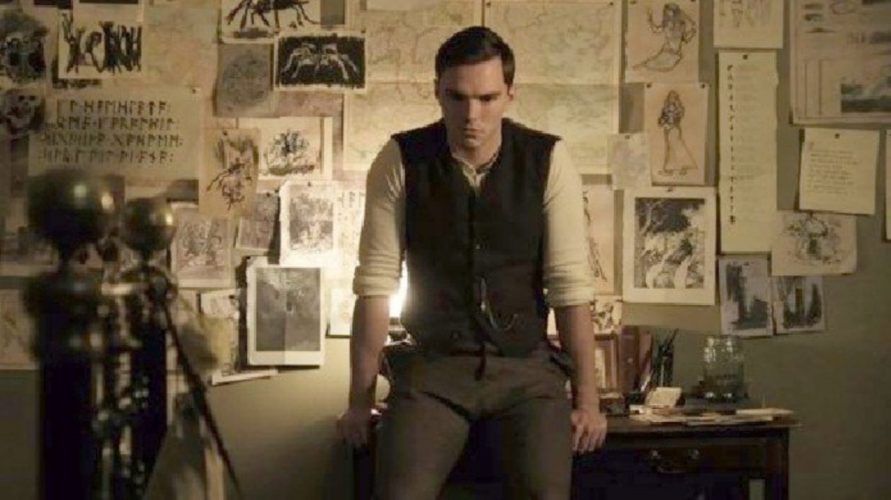 The Middle-Earth, thanks to Peter Jackson's movie adaptations, is now known to the entire world and J.R.R Tolkien has now become one of the most celebrated fantasy authors of the century. If you've already plunged into the lore-heavy franchise of the renowned author, 'Tolkien' will help you further understand his formative years. The film sheds light on how the orphaned writer, during his early days, found friendship and a spark of artistic potential in a group of other outcasts like him. 'Tolkien' allows you to immerse yourself deeply into the writer's world to get a better understanding of how he created the literary classic.
2. John Wick: Chapter 3 – Parabellum, 2019 (11 January 2020)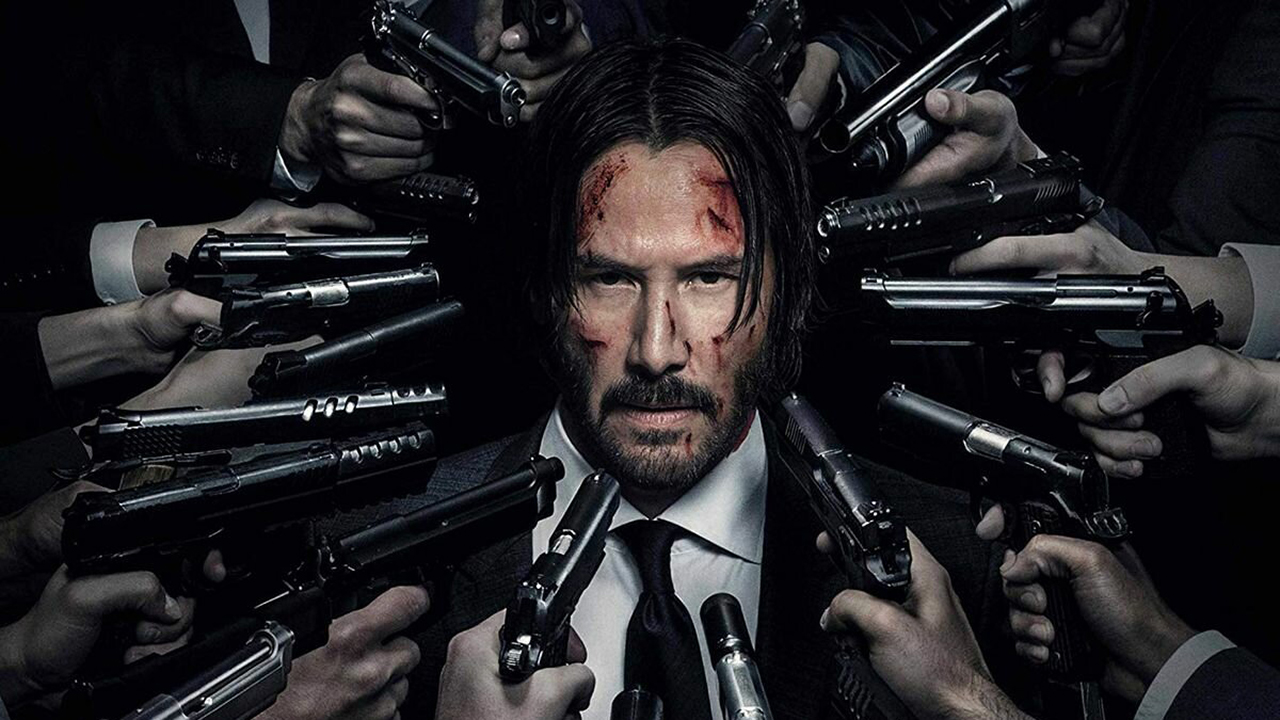 In the third installment of the 'John Wick' franchise, by any means, survival is key for Wick, after he is struck with a $14 million bounty on his head. With the world's most ruthless assassins on their way to kill him now, the legendary hitman becomes the center of a gruesome game of cat and mouse. From a plot standpoint, undeniably, 'John Wick 3' may seemingly lack narrative substance, but for any action lover, the film is the perfect combination of dark humor, visceral action scenes and the rhythmic intensity of Keanu Reeves' character.
1. Godzilla: King of the Monsters, 2019 (18 January 2020)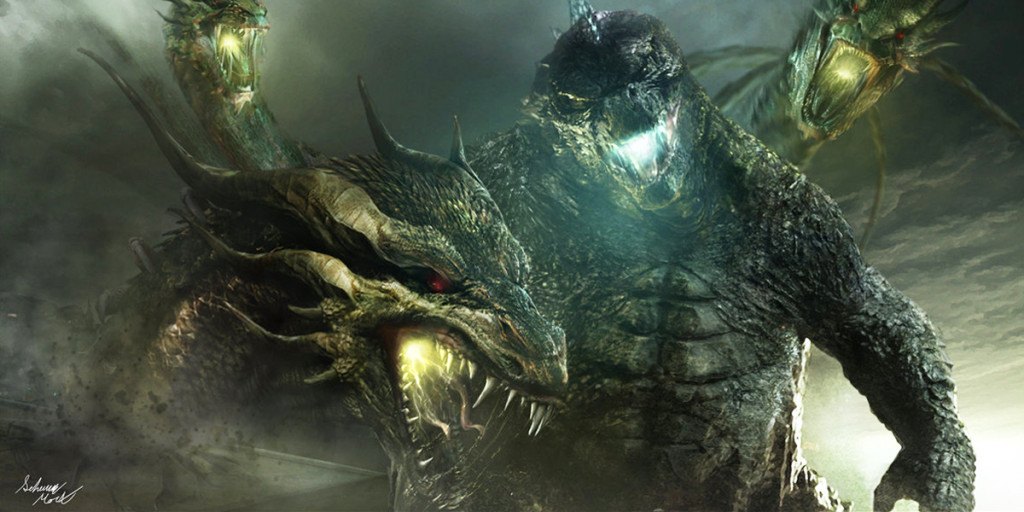 When I say "monsters in movies", probably the first thing that crosses your mind is the giant, fire-breathing radioactive reptile that has spawned the silver screen for ages now. Godzilla, rightfully so, is one of the most well-known monster cinematic franchises and in the past few years, more than once, Hollywood has attempted to create its own versions of it. After the success of the Godzilla film that premiered in 2014, the entire franchise became a part of Hollywood's monster verse that includes other classics like 'King Kong'. 'King of Monsters' is yet another smash hit which revolves around the efforts of a crypto-zoological agency called Monarch, which tries to save the world from the mighty Godzilla, Mothra, Rodan, and his ultimate nemesis, King Ghidorah.
Read More: New on Netflix in January 2020
HBO Series Premieres: January 2020
Mamon, Series Premiere (1/6)
HBO Movies: January 2020
The Little Stanger (1/7)
The Curse of La Llorona, 2019 (1/25)
Estrenos
Casi famoso (AKA Almost Famous), 2019 (1/1)
Vaca, 2018 (1/1)
Niña errante (AKA Wandering Girl), 2018 (1/3)
Tejano, 2018 (1/17)
Released January 1
Another Stakeout, 1993
Arthur, 1981
Arthur 2: On the Rocks, 1988
Cat People, 1982
College, 2008
Fast Five (Extended Version), 2011
Filly Brown, 2013
Galaxy of Terror, 1981
Head Office, 1986
The Hitcher, 1986
Judy Moody and the Not Bummer Summer, 2011
Les Miserables, 2012
Madagascar 3: Europe's Most Wanted, 2012
Mr. Holland's Opus, 1996=
Odd Jobs, 1986
The Odd Couple II, 1998
Rock the Kasbah, 1991
The Russia House, 1990
Scary Movie 3, 2003
Seventh Son, 3015
The Shooting, 1967
Shutter Island, 2010
Spanglish, 2004
Stakeout, 1987
Sweet Dreams, 1985
Switch, 1991
Teeth, 2008
The Thing About My Folks, 2005
Thunderbolt and Lightfoot, 1974
Leaving HBO January 2020
Leaving January 17
Getaway, 2013
Leaving January 22
Elektra (Director's Cut), 2005
Leaving January 31
Amelie, 2001
Arachnophobia, 1990
Big Business, 1988
Bringing Down the House, 2003
Calendar Girls, 2003
Conan the Barbarian, 1982
Conan the Destroyer, 1984
Conviction, 2010
Deliver Us From Eva, 2003
The Dilemma, 2011
Dreamer: Inspired By a True Story, 2005
Ever After: A Cinderella Story, 1998
Going the Distance, 2010
The Hate U Give, 2018
Honey, 2003
In Her Shoes, 2005
The Jackal, 1997
Just Like Heaven, 2005
Kung Fu Panda 2, 2011
Life As We Know It, 2010
Me, Myself & Irene, 2000
The Old Man & The Gun, 2018
Out Cold, 2002
Paddington 2, 2018
Red Sparrow, 2018
Rescue Dawn, 2007
Robin Hood, 2018
Search Party, 2016
Signs, 2002
Sky Captain and the World of Tomorrow, 2004
Stay Alive, 2006
Thoroughbreds, 2018
Wild Hogs, 2007
Read More: New on Hulu in January 2020