When it comes to streaming services, Netflix has always been ahead of the pack and because everyone is signed up for Amazon Prime, even Amazon has a stronghold in the steaming domain. But lately, even Hulu has been amassing some great TV shows and movies and is slowly rising up in ranks. In the month of November, the platform will be streaming a handful of originals including a feel-good drama, titled 'Dollface', which stars Kat Dennings. So, we have listed down the best movies and TV shows that are releasing on Hulu in November 2019 and along with that, we have also mentioned all the other films and series that are going to be part of platform's surprisingly robust collection.
13. Into The Dark: Pilgrim- Original Series (November 1, 2019)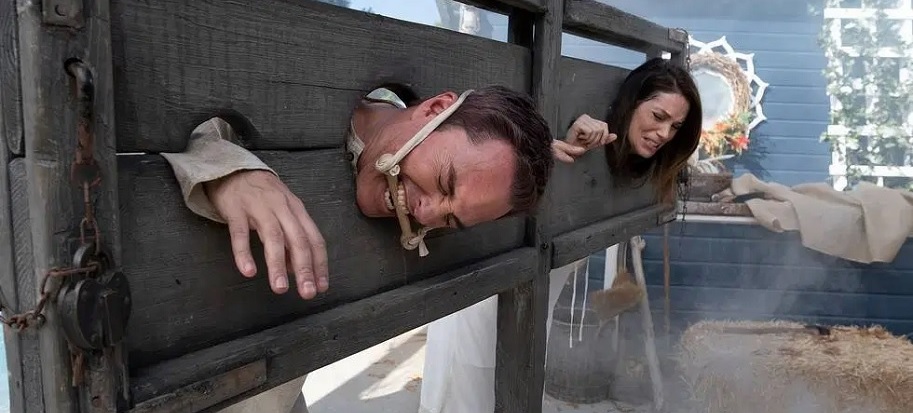 Blumhouse Production has largely dominated the horror genre of the 21st century and since it's that time of the year when time-traditioned horror movies are very well accepted, the Production house is back with an anthology series on Hulu.
'Into the Dark: Pilgrim' is all about a Thanksgiving horror story where Anna Barker, who hopes that her family will bond over the holidays, invites Pilgrim re-enactors to stay with them. But soon the Barker family realizes that these pilgrims are no actors and their Thanksgiving holiday starts to transform into something very sinister. A lot of horror movies get even scarier when they are backed up with a disclaimer that claims that they're based on true stories. Unsurprisingly, even 'Into the Dark: Pilgrim' is loosely based on real-life events and though we do not have any proper evidence to prove these claims, we'll go along with it just to have a better time watching it. Thanksgiving horror is more of a hit-or-miss genre where several flicks like 'Blood Rage' have been long forgotten but from the looks of it, it seems like 'Into the Dark: Pilgrim' may not tread the same path.
12. Dollface – Original Series (November 15, 2019)
More often than not, our friends' circle gets substantially smaller once we get into a relationship and while most would just let these friends go, the protagonist of 'Dollface' refuses to give up on her old friends. Starring Kat Dennings ('Two Broke Girls'), who plays the role of a young woman whose long-term relationship comes to an end, the series follows her journey in rekindling with all the girlfriends she lost along the way. Her heartbreak does indeed bring her a lot of pain but what makes her feel even worse is the fact that she lost track of many of her female friends. As she sets out to reconnect with all the lost bonds, some of her friends easily forgive her while others do not. Now she must find a way to regain the trust of her friends and while she's at it, she must also learn to put a hold on her own imagination which keeps getting in her way of interacting with other women.
11. Terminator 3: Rise of the Machines (November 1, 2019)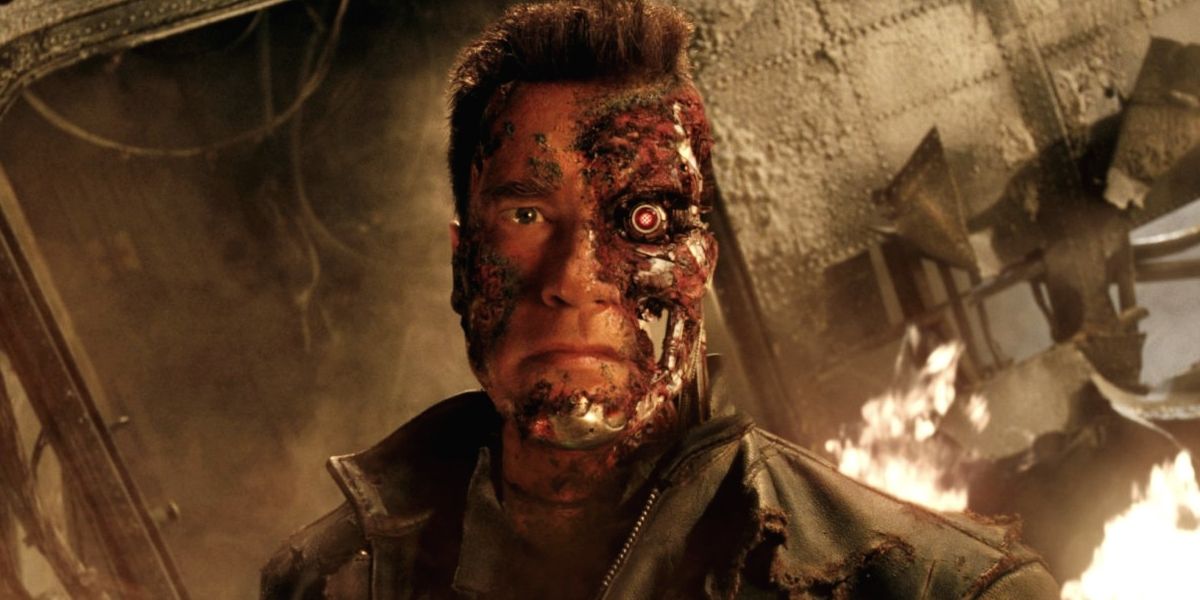 'Terminator: Dark Fate', which marks the return of Linda Hamilton as Sarah Conor and Arnold Schwarzenegger as the iconic T-800 "Model 101", is right around the corner. So just to refamiliarize yourself with the entire 'Terminator' franchise before you watch Tim Miller's new installment, you can stream 'Terminator 3: Rise of the Machines' and 'Terminator Salvation' on Hulu. 'Terminator 3' revolves around a cybernetic soldier named John Connor who travels to the past in order to fulfill a mission that has been assigned to him—protect a man and his wife, Kate Brewster, from a fatal robotic attack that will have a bigger impact on the future of humanity. Though a little repetitive with its story, 'Terminator 3' still manages to pack on all the jaw-dropping action the franchise is known for.
10. The Ring (November 1, 2019)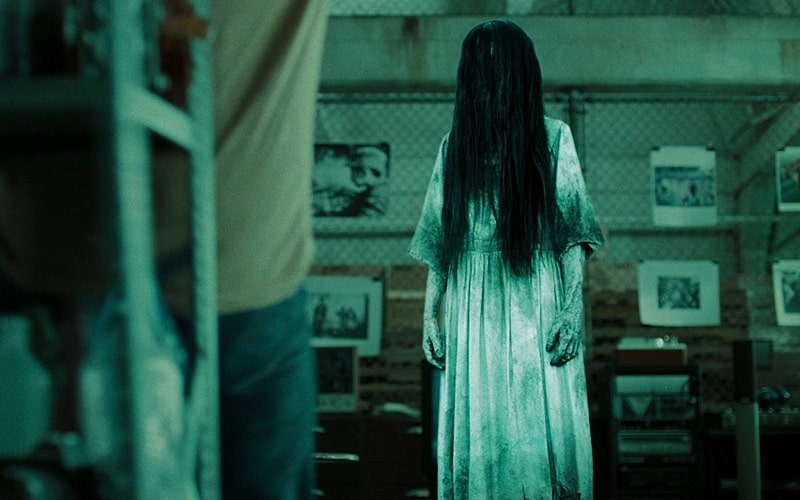 While most horror movies heavily rely on bland jumpscares to appeal to the common moviegoers, only a few defy the common norm and are more thematic with their approach. For the most part, 'The Ring' has no jumpscares at all and it heavily relies on its bleak atmosphere that slowly grows on you. Starring Naomi Watts and Martin Henderson, 'The Ring' is a remake of a Japanese horror film that goes by the same name. It tells the story of a journalist named Rachael who finds a disturbing videotape that kills all of its viewers within a week. When Rachel and her son end up watching the videotape, she races against time to seek answers before it's too late. With potent and peril lurking in every dark corner, 'The Ring' is the kind of horror film that can give you nightmares for days.
9. Tim Burton's Corpse Bride (November 1, 2019)
Tim Burton is one of the most gifted directors out there and his twisted yet brilliant imaginative concoction very well reflects on the uncanny characters of his films. If you want a glimpse of his mastery of the goth-horror genre then there is no better film than 'Corpse Bride'. Like almost all the other Tim Burton films, the lead character, Victor, has been voiced by Johnny Depp. While he practices his wedding vows in the middle of a dark forest, he accidentally ends up getting married to a zombie named Emily. As the corpse bride tries to whisk him away to her own world of the dead, Victor must decide if he is ready for a life with the dead or if he is willing to go back to his living bride who waits for him on the other side of the woods. More often than not, 'Corpse Bride' is compared with 'The Nightmare Before Christmas' as it works with a similar premise. Though one can endlessly debate on which one of the two films is better, 'Corpse Better' is certainly a notch higher when it comes down to being dark and more worthwhile for an adult viewer.
8. Texas Chainsaw 3D (November 7, 2019)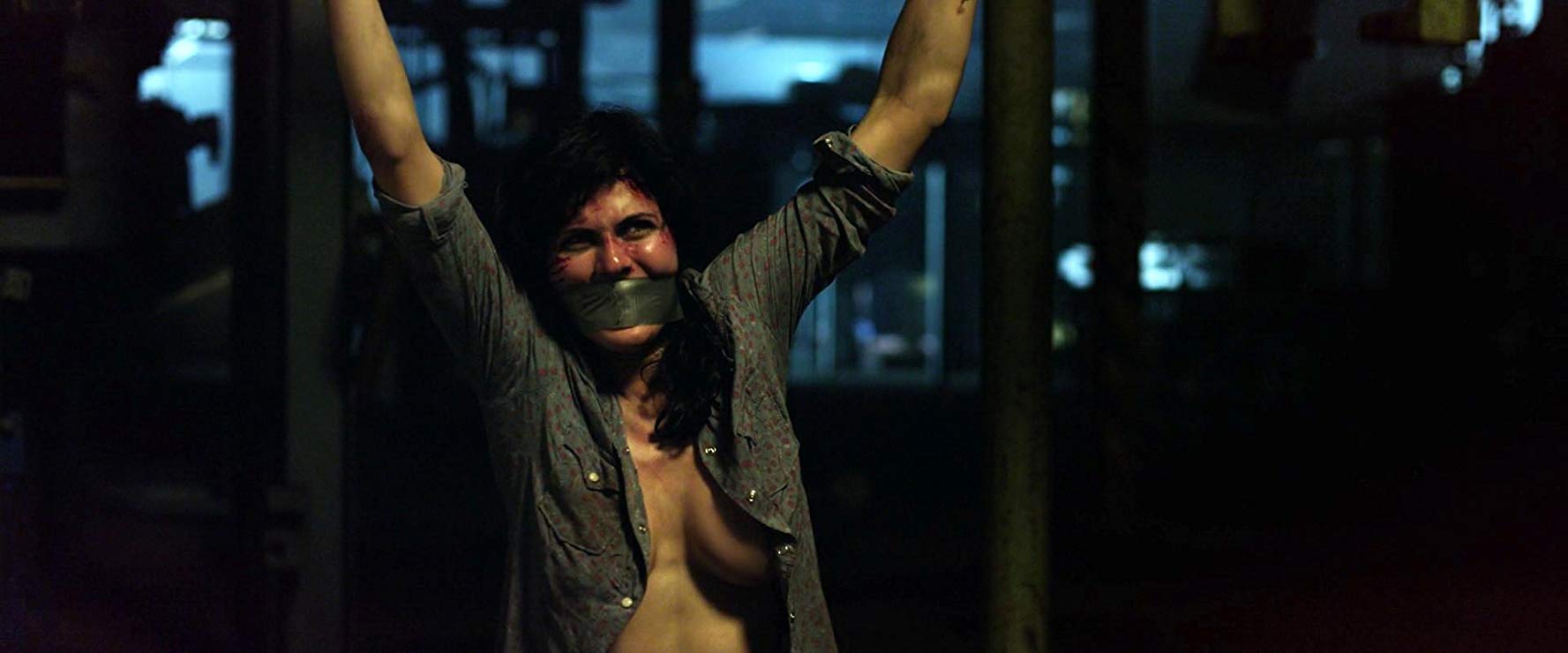 'Texas Chainsaw 3D' is a remake of the classic slasher horror 'The Texas Chain Saw Massacre' and though, for obvious reasons, it comes nowhere close to being as terrifying as the original, it does a pack a few scares here and there. And not to mention, Alexandra Daddario's presence in the film, who plays the lead role, makes it a bit more bearable. Daddario plays the role of a young woman named Heather who travels to Texas to claim the property that her grandmother has left behind. However, things go completely downhill when she realizes that a brutal chainsaw killer lurks in her mansion. The film has all the gore that one would expect from it and even Daddario's performance is quite commendable. But apart from that, 'Texas Chainsaw 3D' is nothing more than a mediocre sequel.
7. You're the Worst- Complete Season 5 (November 9, 2019)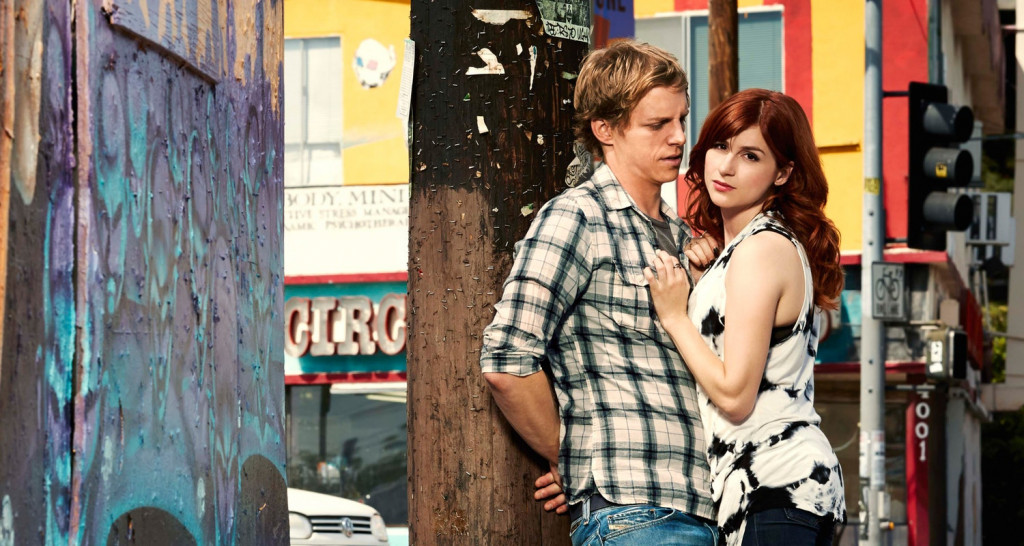 Created by Stephen Falk, 'You're the Worst' revolves around two egotistic individuals who end up getting into a relationship after they cross paths at a marriage. Everything seems to be going just fine until their egos come in the way of their relationship and with this, everything between them starts to fall apart. 'You're the Worst' is a lesser-known underrated comedy-drama which is highly praised by those who have seen it. It brings light on a very different aspect of real-life relationships and with its relatable humor and a fantastic cast, it makes you go through a gamut of emotions.
6. Veronica Mars (November 14, 2019)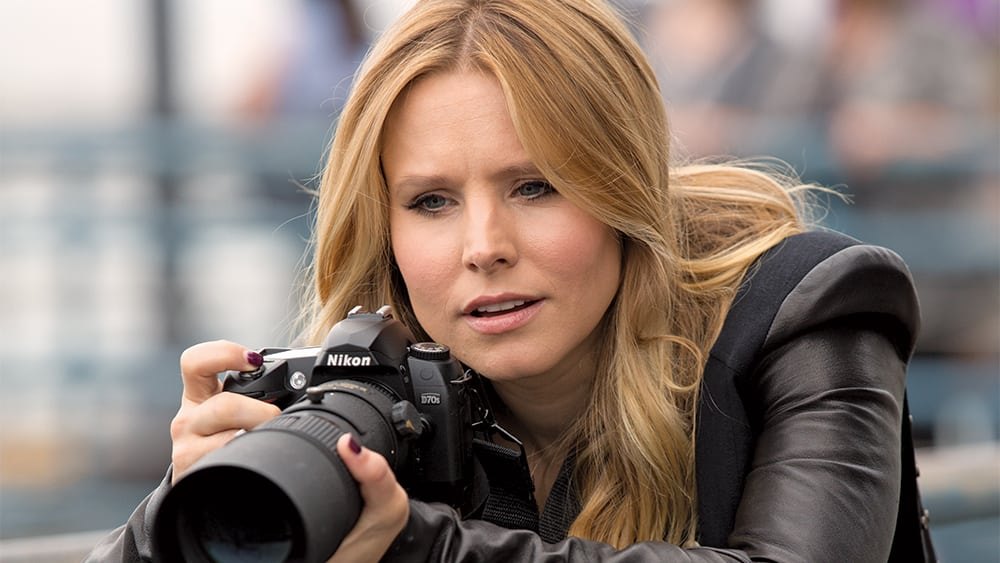 In 'Veronica Mars', Kristen Bell plays the role of a young girl who was once quite popular and would often be seen with her cool affluent friends and jock boyfriends. But after a series of unfortunate events that involve personal and family issues, she is ostracized by everyone when she starts to develop an offensive personality with her sarcastic sense of humor. Entirely giving up on her old life, Veronica decides to assist her father by getting involved in unraveling the most gripping mysteries of her opulent town. 'Veronica Mars' is a show that combines its believable and tasteful stories with its witty and clever characters, making it suitable for almost all age groups.
Read More: All New Movies Coming to Netflix in November
5. Creed II (November 15, 2019)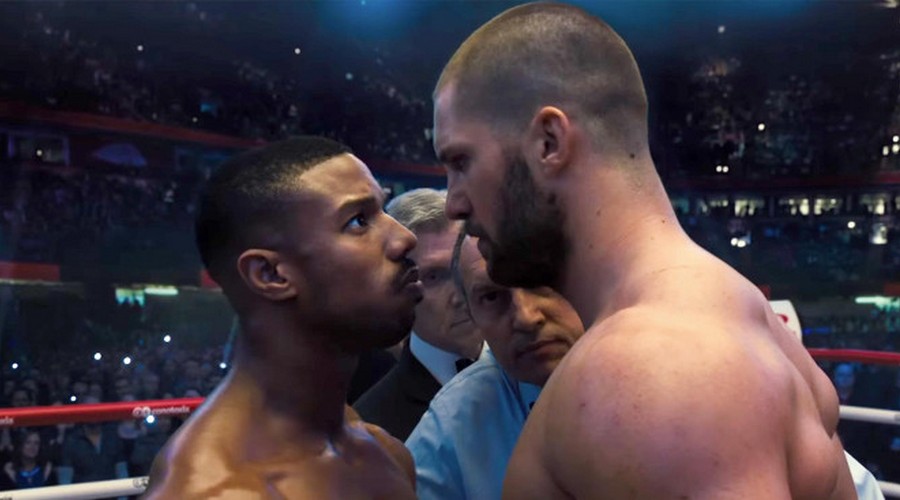 Under the guidance of the renowned 'Rocky Balboa', Adonis Johnson Creed, son of Apollo Creed, has come a long way from being the amateur boxer that he used to be. But now, he must face the demons of his past after being challenged by the son of the man who killed his father in the ring. Starring Michael B. Jordan, Sylvester Stallone and Tessa Thompson, 'Creed II' is the seventh installment in the epic 'Rocky' franchise that revolves around the journey of a man who must learn to confront his own obsession for winning while he understands the true value family and love. 'Creed II' brings in a lot more humane feel to the entire franchise by taking you back to all the palpable moments that made its predecessors great.
4. Apple Tree Yard (November 19, 2019)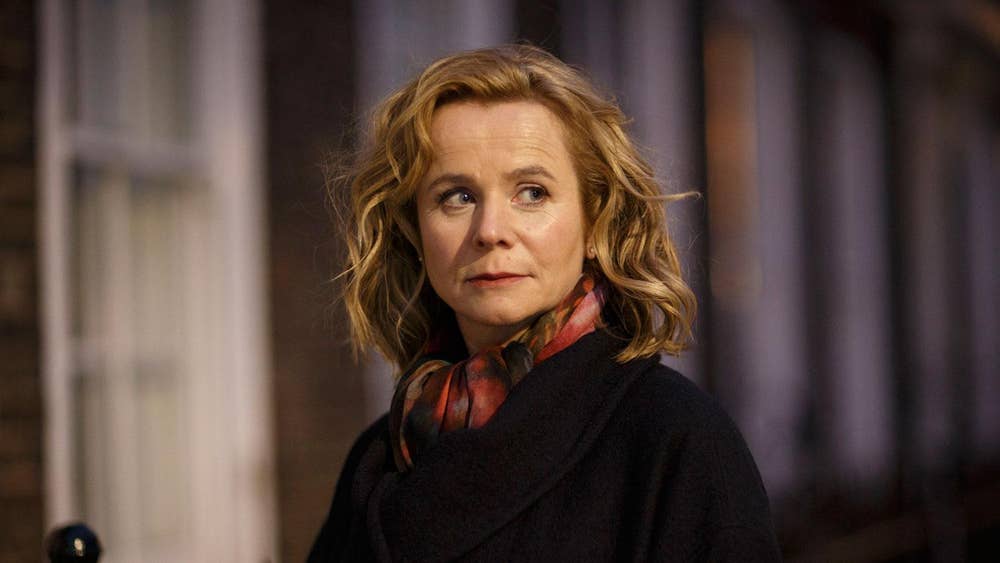 Adapted from a best-selling novel by Louise Doughty, 'Apple Tree Yard' is a psychological thriller mini-series that is about a genius geneticist named Yvonne Carmichael (Emily Watson) who has the perfect life—a loving family, a job she loves and a perfect home. But her world comes crashing down when she meets an attractive yet strange man named Mark Costley who leads into making decisions that could potentially ruin her entire life.
3. Ice Age: A Mammoth Christmas (November 24, 2019)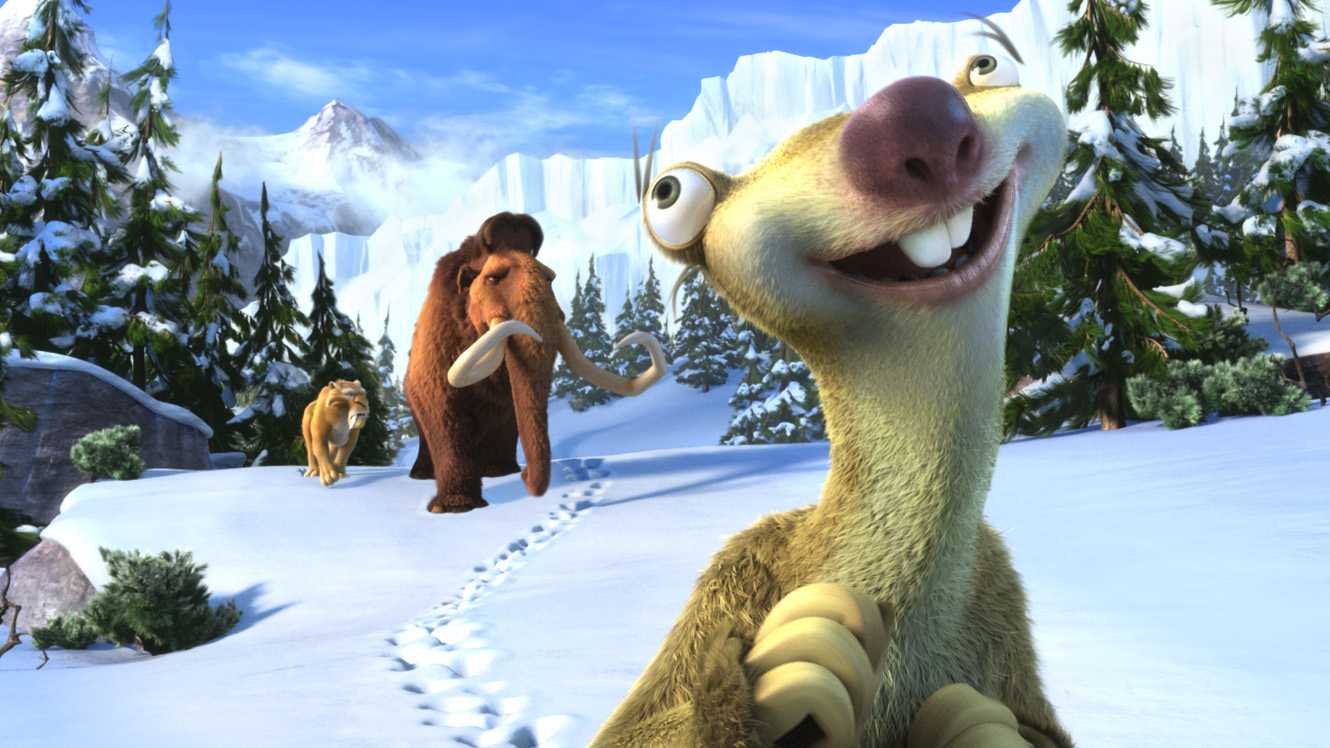 Sid, the slovenly ground sloth from 'Ice Age', gets into deep trouble after he accidentally ends up destroying Manny's valuable Christmas rock. Realizing that he might end up in Santa's bad books now, Sid decides to retribute himself by heading towards the North Pole. But not everything goes as planned and instead of making things better, he goofs around and ends up making things even murkier. Though a bit too short compared to its other installments, 'Ice Age: Mammoth Christmas' very well captures the festive mood with its breathtaking snow-clad backgrounds and jaunty music. Even the comedy in the film works equally well for both adults and kids which makes it the perfect family movie for the upcoming holiday season.
2. Love and Mercy (November 26, 2019)
John Cusack plays the role of Biran Wilson, a member of the pop-sensation Beach Boys, whose inner psychosis starts to surface as he struggles to deal with the demons of his past. In the 80s, as he further dwells deep into a mental turmoil, he meets Melinda Ledbetter (Elizabeth Banks) and falls in love with her. As they get closer, she begins to notice that his unscrupulous psychotherapist, Dr. Landy, is just making his condition worse. In an attempt to save Brian, she decides to raise her voice against the abusive methods of the Doctor.
1. Meeting Gorbachev (November 27, 2019)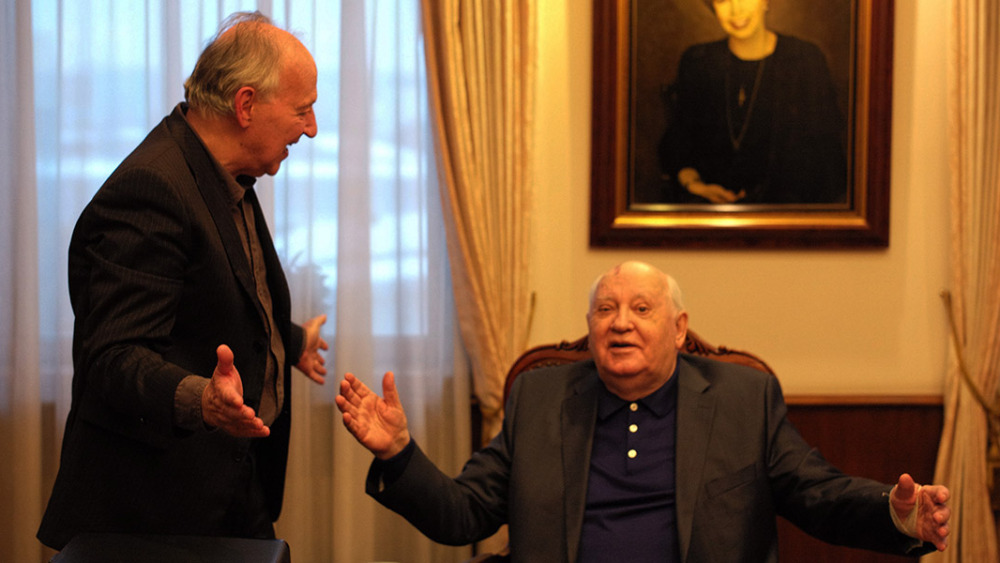 Filmmaker Werner Herzog sits down with Mikhail Gorbachev, who is the final leader of the Soviet Union from 1990-1991and was also awarded the Nobel Prize for Peace for his leadership role in ending the Cold War and promoting peaceful international relations. In this biographical documentary, the two of them discuss an array of topics from Gorbachev's opinion on the reduction of nuclear weapons to his achievements and the disbandment of his country.
Read More: All New Shows Coming to Netflix in November
Here are some other films and tv shows which will be available on Hulu in the month of November, 2019:
November 1, 2019
Fantastic Four
Overlord
Sex Sent Me to the ER (Complete Seasons 1 and 2)
Terminator Salvation
The Nightingale
Tiny Christmas
November 5, 2019
Framing John DeLorean
November 6, 2019
The Biggest Little Farm
November 13, 2019
Anna and the Apocalypse
Ugly Dolls
November 14, 2019
Instant Family
November 18, 2019
Booksmart
The Tomorrow Man
November 19, 2019
Margaret Atwood: A Word After a Word After a Word is Power
The Quiet One
November 22, 2019
Vita and Virginia
November 26, 2019
Astronaut
Love & Mercy
November 28, 2019
Mike Wallace is Here
Available with the HBO premium add-on:
November 4, 2019
His Dark Materials
Available with the STARZ premium add-on:
November 1, 2019
Half Baked
Hugo
National Lampoon's Animal House
Rollerball
The Breakfast Club
The Interpreter
Sixteen Candles
November 8, 2019
The King of Kong: A Fistful of Quarters
November 14, 2019
The Burbs
November 15, 2019
Coneheads
Devil in a Blue Dress
Psycho
Psycho II
Psycho III
Psycho IV
Snake Eyes
The Mod Squad
November 16, 2019
Away We Go
Burn After Reading
State of Play
The Addams Family
Available with the SHOWTIME premium add-on:
November 10, 2019
Back to Life (Series Premiere)
Shameless (Season 10 Premiere)
Ray Donovan (Season 7 Premiere)
Read More: All Movies and Shows Coming to Amazon Prime in November