After being platform for some of topmost tier films of 2019 like 'The Irishman' and 'The King' in the month of November, Netflix will finally be drifting back to a cooler line-up of shows and movies, that are more suitable for the holidays. From Noah Baumbach's tenderly emotional 'Marriage Story' to Michael Bay's explosive '6 Underground' to some much-needed heartwarming Christmas shows, Netflix is finally wrapping up its brilliant run for the year with some impressive new projects. Not to mention, it will also be introducing a whole new wave of never-seen-before foreign shows.
Here's a list of all the movies and shows that will be coming out on Netflix in December 2019.
Upcoming Original Movies
19. Dead Kids (December 1, 2019)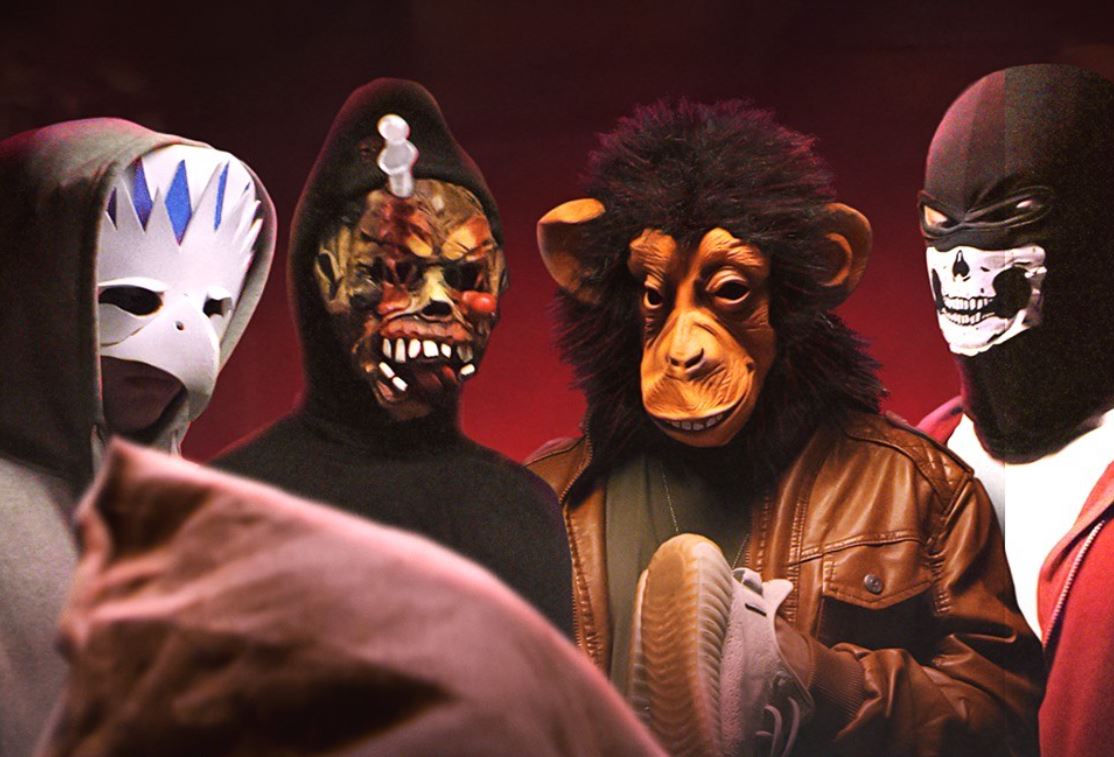 Directed by award-winning director Mikhail Red, who is also known for his work in other renowned films like 'Birdshot' and 'Erie', 'Dead Kids' plunges deep into the psyche of the new generation where a socially awkward teen gets along with other kids who are outcasted just like him. He then plots a masterplan to abduct the rich kid of their school to teach him a lesson for his arrogance. This coming-of-age movie will not just be a cautionary tale for the new generation but it will also reflect on other didactic themes that revolve around justice, masculinity and a teen's idea of morality.
18. Marriage Story (December 6, 2019)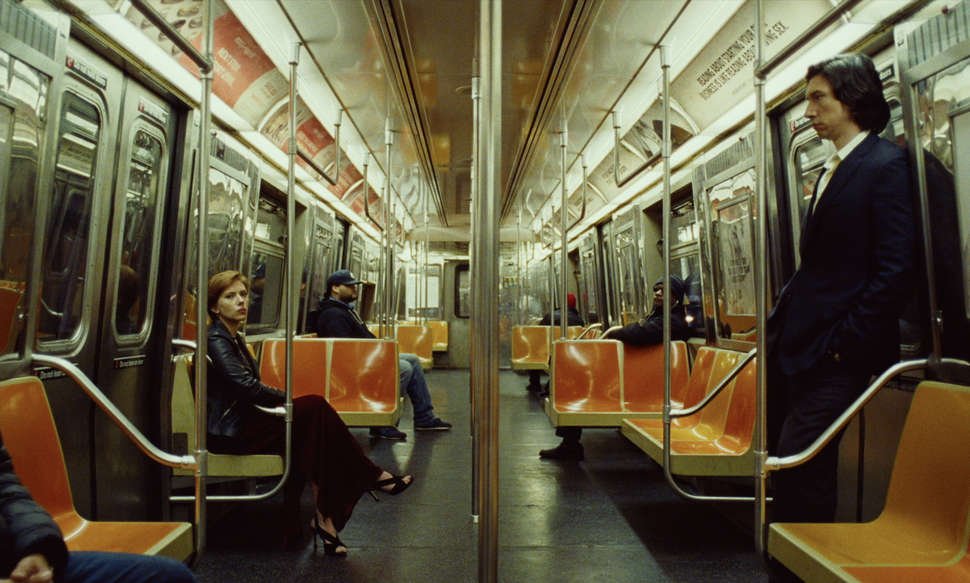 Starring Adam Driver and Scarlett Johansson, 'Marriage Story' is a critically acclaimed film that takes a compassionate look at a couple's marriage, which is inching towards a divorce. While similar tropes have been played out in many other movies, 'Marriage Story' dwells deep into the dynamic of a dysfunctional relationship and makes you empathize with everything they're going through. With its unbiased and heart-felt outlook towards separation, 'Marriage Story' is one of Noah Baumbach's best works.
17. 6 Underground (December 13, 2019)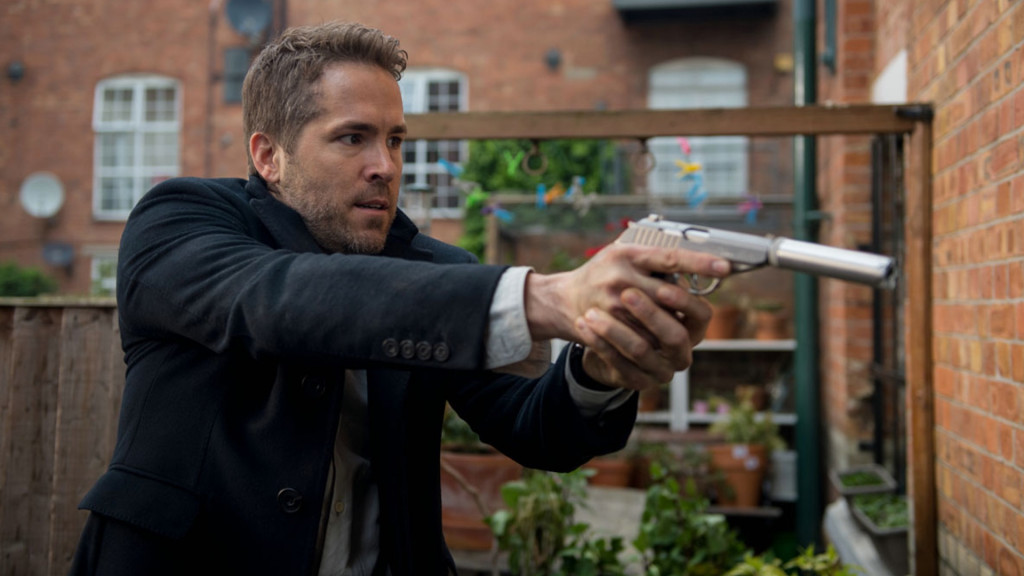 Six individuals from all over the world get a reset button to their lives after they become a part of a vigilante team that is led by a man with a skewed yet strong sense of justice. With Ryan Reynolds as its lead, '6 Underground' is Michael Bay's ('Transformers') upcoming action flick that is fueled with epic car chases, explosions, and sun-drenched European landscapes. So far, from the trailers, '6 Underground' is already drawing a lot of eyes with its classic 90s style action and has everything that you would expect from a Michael Bay movie.
16. The Two Popes (December 20, 2019)
Inspired by true events, 'The Two Popes' centers Cardinal Bergoglio—played by Jonathan Pryce—who gets really embittered with the direction of the church and asks for retirement from Pope Benedict (Anthony Hopkin). What follows is an introspective story where Pope Benedict denies Bergoglio's retirement as it would make others question his own stance as a leader. Though not entirely factually correct in context with real historical events, the film is humorous and very well reflects on the subtleties in the chemistry between the two characters.
15. A Christmas Prince: The Royal Baby (December 5, 2019)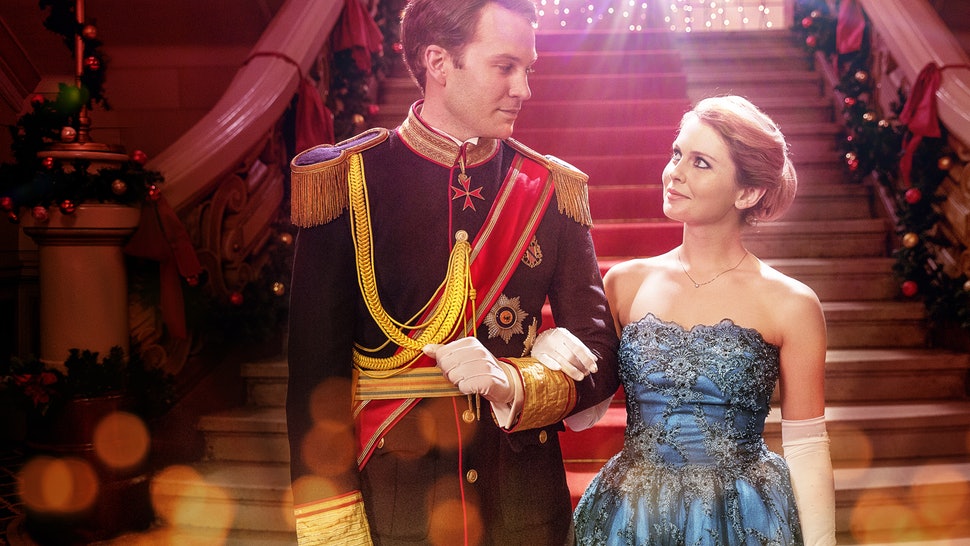 Christmas will certainly not be the same without a heartwarming rom-com. So among all the other soul-stirring holiday flicks, 'A Christmas Prince: The Royal Baby' is another upcoming movie that acts as the fourth installment of a Hallmark Trilogy in which Queen Amber (Rose McIver) and King Richard (Ben Lamb) prepare themselves for their first baby. But when a 600-year-old peace treaty goes missing during a snowstorm on Christmas eve, it all comes down to Amber to look for the treaty before the clock strikes midnight. Though a little schmaltzy, 'A Christmas Prince: The Royal Baby' packs some genuine charm and heartfelt moments that will make your Christmas a lot better.
Upcoming Original Shows
14. V-Wars (December 5, 2019)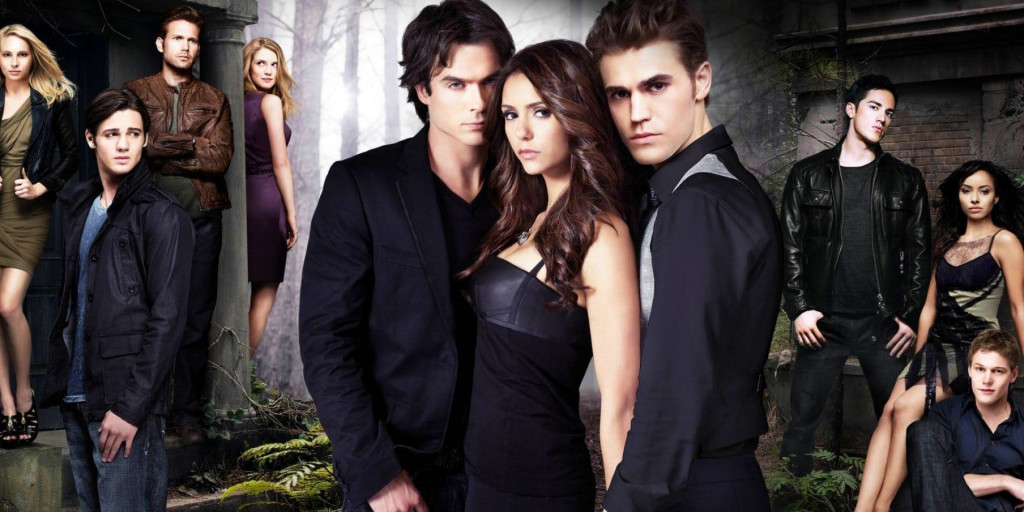 Returning to the vampire hunting grounds with Ian Somerhalder as its lead, 'V-Wars' is set in a world where a virus, which was frozen in ice, sets loose after the ice melts because of climate change. The first one to be affected by this virus is Michael Fayne, Dr. Luther Swann's friend, who instantly starts transforming into a blood-sucking beast craving human flesh. It soon spreads like a wild epidemic where the Vampires rise to become the new leaders of the world as normal humans succumb to broken lifestyles. Dr. Swann, along with his wife, must now race against time to reverse the effects of this virus before the Fayne—who becomes the leader of a vampire underground community—successfully executes his plan of taking over the world.
13. Home for Christmas (December 5, 2019)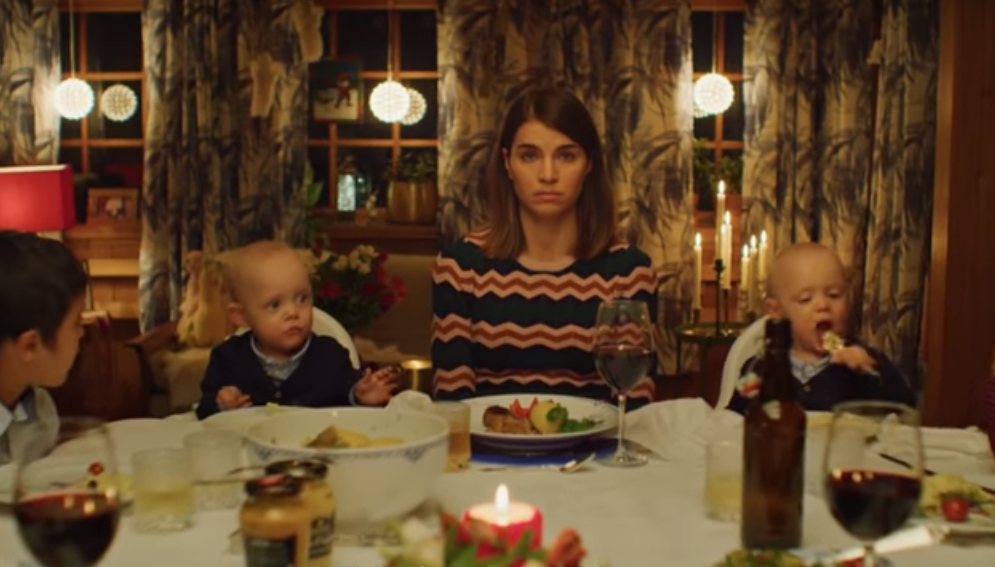 The advent of video streaming is transforming by the day, and now, a foreign television renaissance is slowly taking over. Presenting 'Home For Christmas', a Norwegian original series, which revolves around the life of a 30-year-old girl named Johanne, who finds herself amidst the shallow wave of judgemental comments where she's often questioned about her single status. She finally gives in to the pressure and sets out on a 24-day hunt to look for a partner who she can get home for Christmas. Little does she know that her life is about to completely change for the better.
12. Virgin River (December 6, 2019)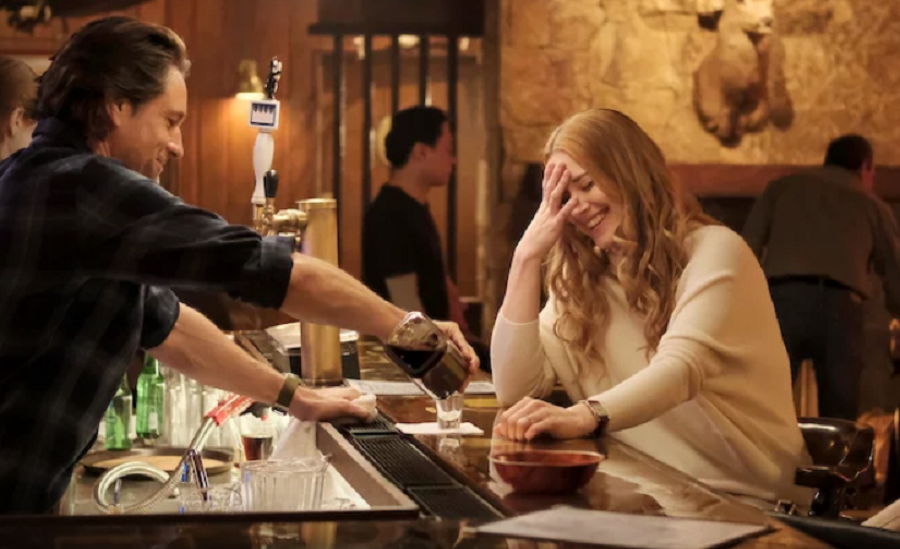 Based on the novels of the same name penned down by Robyn Carr, 'Virgin River' follows the journey of a woman, who, in an attempt to reinvent herself, unsolicitedly answers an ad and lands a job to work as a nurse practitioner in the remote town of Virgin River. But after spending almost her entire life in a big city, she finally begins to realize that life in a small town is not as easy as she might have imagined. What follows is her journey towards self-actualization where she learns to find peace in her surroundings and is finally able to accept Virgin River as her new home. Starring Alexandra Breckenridge ('This Is Us') and Martin Henderson from the 'Grey's Anatomy' fame, 'Virgin River' is the perfect feel-good romance series that packs everything from hearty laughs to some emotional highs and lows.
11. Astronomy Club (December 6, 2019)
Spanning over six half-hour episodes, 'Astronomy Club' is an upcoming New York-based sketch comedy series. Created and billed by the first all-Black house team at the Upright Citizens Brigade Theatre, the series lampoons the complex stereotypical world we live in and also reflects on a vast array of topics in the line of pop culture and social issues faced by Black people.
10. Three Days of Christmas (December 6, 2019)
All families have secrets and issues of their own, but at the end of the day, what truly matters is the love and affection that brings them together. On a similar premise, 'Three Days of Christmas' centers on the lives of four sisters who go through three crucial phases of their lives: as daughters, as mothers, and finally, as grandmothers. With a sublime Christmas backdrop, amidst snow-clad mountains, the mini-series explores the deepest secrets and forgiving conflicts of a family over the years.
9. Triad Princess (December 6, 2019)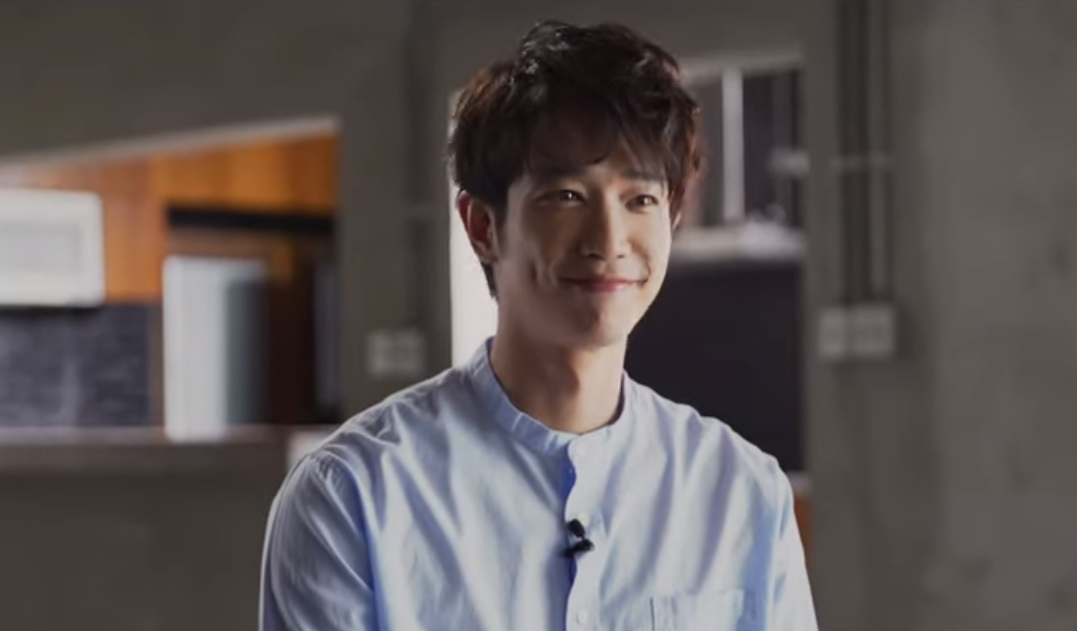 Though it wasn't exceptionally successful, Netflix's first Mandarin series, 'Nowhere Man', did manage to leave a promising impact on most of its viewers. 'Triad Princess', directed by Neal Wu, is Netflix's second original mandarin series which revolves around a young girl named Angie, who wishes to break free from the restrictive upbringing of her triad boss father. Seeking an independent life of her own, she decides to run away from the confinements of her protected world and becomes an undercover bodyguard for a very famous actress. Now in a completely alienated world of fame and glamor, she must accept a whole new life full of new opportunities, and eventually, find her true identity.
8. Soundtrack (December 18, 2019)
Music is indeed a powerful social glue that influences us from the day we're born, via lullabies, and then stays with us throughout our lives. From weddings to funerals to pretty much any defining moment of our lives, music grows with us and brings in a sense of belonging in our community. 'Soundtrack' is an upcoming romantic musical drama that portrays how music, as a powerful medium, binds the lives of many Los Angeles-based individuals together and allows them to give up on all their indifferences to connect and care for one another.
7. The Witcher (December 20, 2019)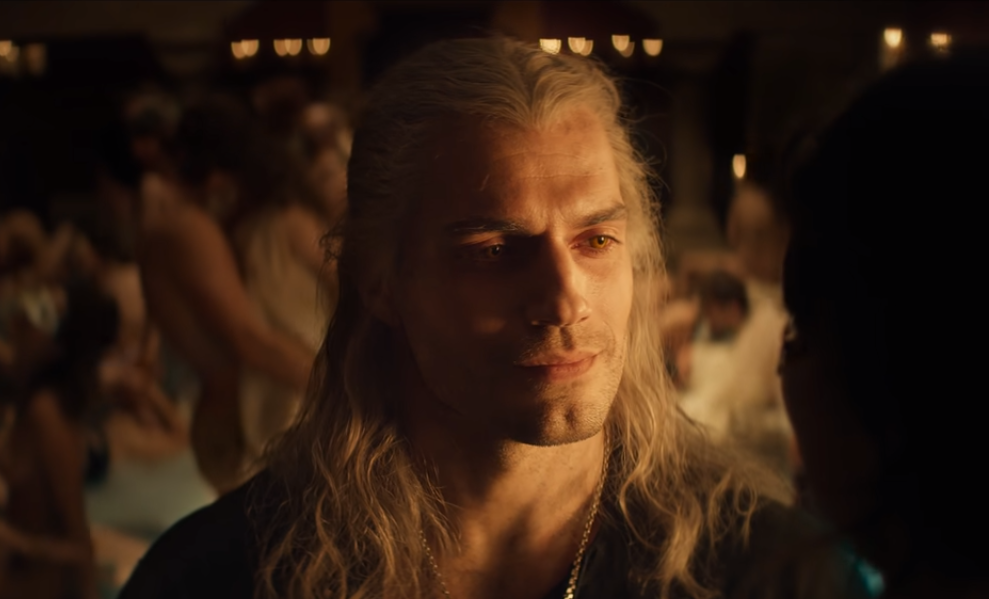 Based on the book series of the same name by Andrzej Sapkowski, 'The Witcher' boasts an expansive fantastical world in which The Witcher, Geralt, a grumpy battle-scarred demon hunter, scuffles his way through the dwindling lines of good and evil where "people often prove more wicked than beasts." Lauded with an impressive cast that includes Henry Cavil (Superman in DCEU) as the lead, Freya Allan as Princess Ciri, and Anya Chalotra ('Wanderlust') as Yennefer of Vengerberg, it is one of the most anticipated TV shows of the season, especially for those who are already familiar with its stellar world-building and inventive storylines via its games and novels.
6. The Gift (December 27, 2019)
A young artist named Atiye lives the perfect life in Istanbul with her loving family. But then everything changes one day when she befriends an archeologist named Erhan. She discovers an ancient symbol in the most ancient temple on Earth, Gobeklitepe, that somehow has deep links with her past. Fronted by 'Fatmagul' star Beren Saat, 'The Gift' is Netflix's second Turkish drama that takes you on a mysterious spiritual journey through Istanbul that, not only exposes you to the rich historical heritage of the location but also captures you with a gripping tale of a dynamic female character.
5. The Disastrous Life of Saiki K.: Reawakened (December 30, 2019)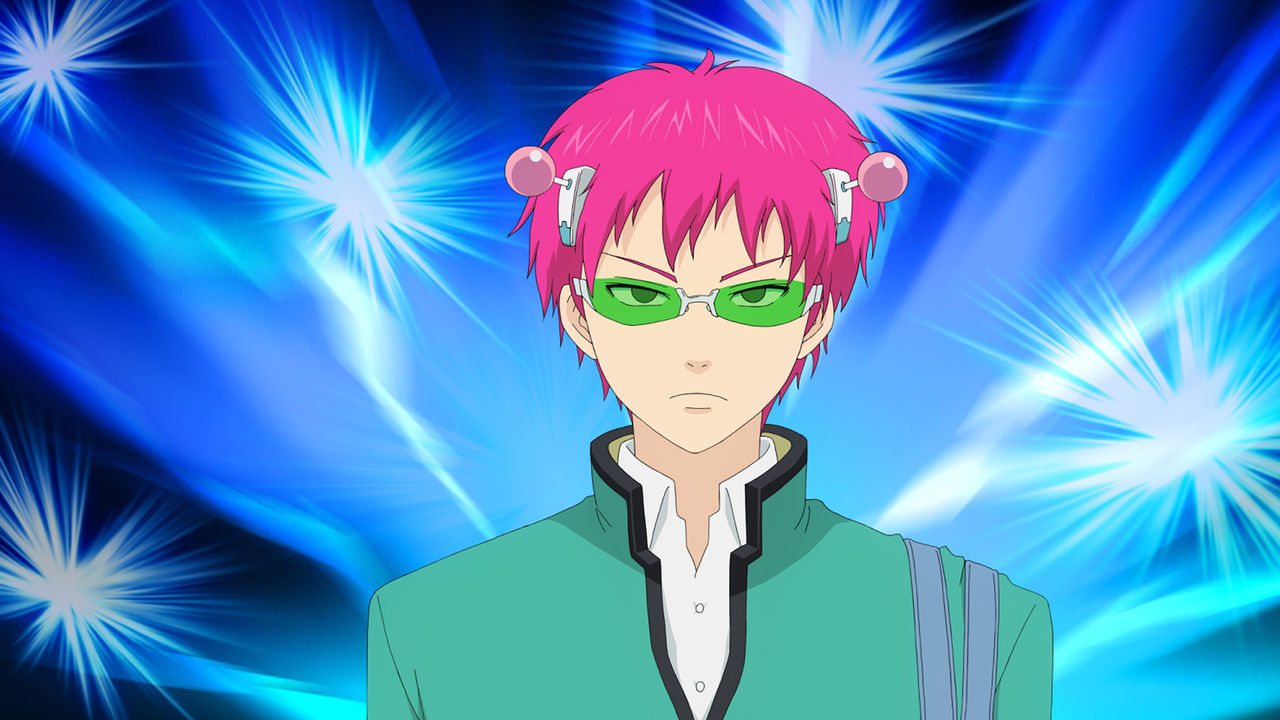 With a strong two-season run, most of which, was adapted from a manga series, 'The Disastrous Life of Saiki K' had come to a final conclusion. Surprisingly, the anime series will now be returning with a whole new season, which will feature returning director Hiroaki Sakurai for EGG FIRM and J.C. Staff. The anime series revolves around a high school boy named Saiki K, who possesses a multitude of supernatural abilities. But his powers often draw unnecessary attention and even lead him to many unwanted embarrassing situations. So to get along with the people around him, he starts suppressing his powers; however, for some strange reason, people are still drawn towards him and that's when something completely astonishing happens.
4. Go! Go! Cory Carson (December 31, 2019)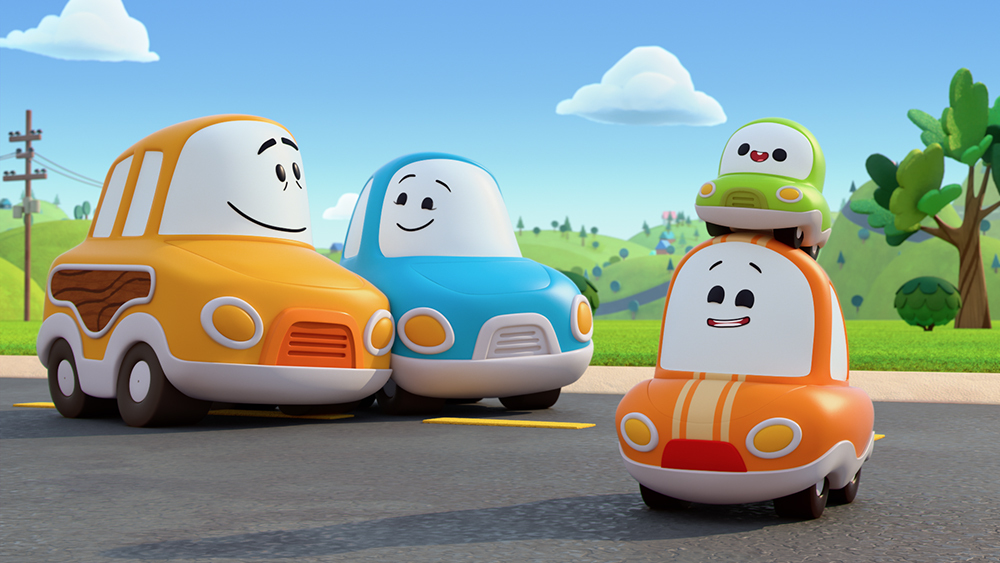 Lately, Netflix has been unveiling quite a lot of shows like 'Hello Ninja' and 'Green Eggs and Ham' that primarily targetted towards pre-schooler. Based on the hit toy line Go! Go! Smart Wheels from VTech Electronics, 'Go Go Cory Carson' is another kids show that follows the adventures of a young toy car, who goes through the ups and downs of the roads of his childhood.
3. Ares (December 31, 2019)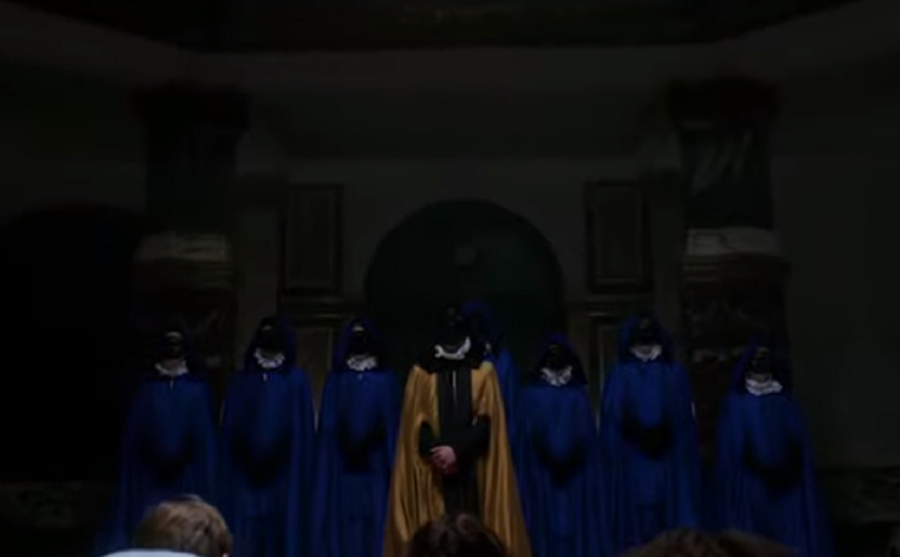 With the constant emergence of new streaming services, our viewing options go far and beyond the confinements of language and culture. Netflix has been bankrolling on several foreign TV shows, and now or the first time, with 'Ares', it will be introducing the world to Dutch television drama. The psychological horror series is about a secret student society that lies in the heart of Amsterdam. Two students, Rosa and Jacob, find themselves cruising in the seemingly perfect world of this society where they are granted with immense wealth and power. But the more they surrender themselves to it, the more they realize that it has been built on some very dark secrets from The Netherlands' past. Everything comes with a price and so does their flawed sense of freedom.
2. Spectros (December 31, 2019)
Supernatural teen dramas have been on a roll lately and quite of few of them like 'Riverdale' and 'Chilling Adventures of Sabrina' have been able to bring new life to the eclectic genre. With shows like 'Mortel' and 'Spectros', it seems like even foreign Studios are starting to catch up with the trend. Spectros centers around a gathering of five teenagers who are unintentionally brought together into an absurd reality that they can't fathom, and strangely, it binds them back to Liberdade, a neighborhood in São Paulo known by its large Japanese community. A series of unusual spine-chilling events begin to unfold, which makes them realize that someone out there is resurrecting the spirits of the dead. And these spirits solely intend to seek retribution for the sins committed almost 100 years ago.
1. The Neighbor (December 31, 2019)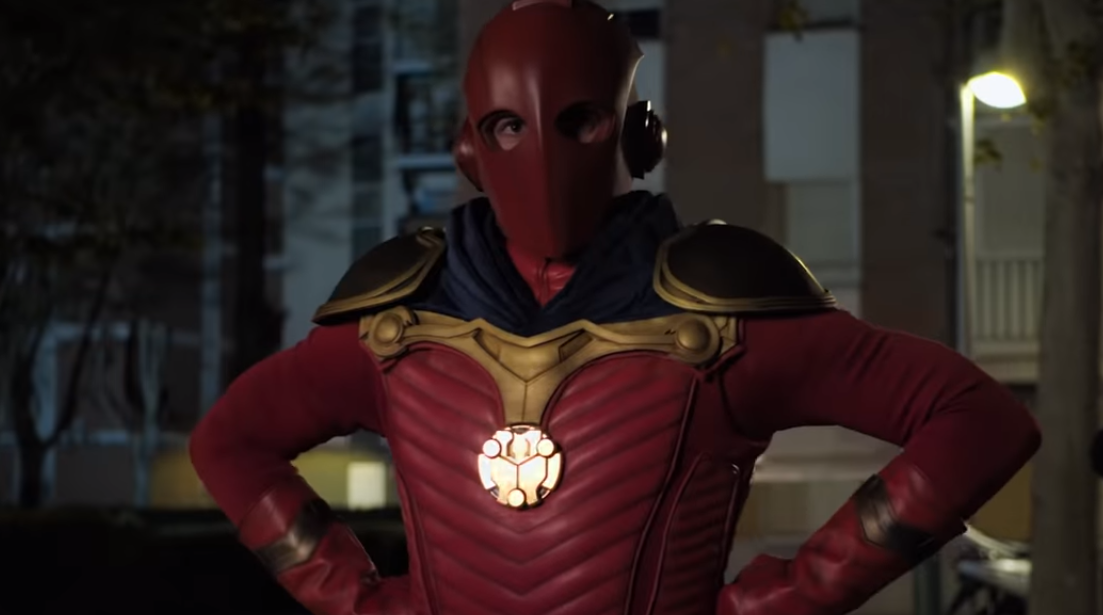 Taking a more parodical approach towards the superhero genre, based on a comic book series of the same name, 'The Neighbor' revolves around a 20-year-old boy, Javier, who struggles to transition into fully-fledged adulthood. But then, one day, he unexpectedly becomes a superhero and realizes that his life will never be the same again. Though it may not really be able to match the stellar production value and captivating storylines of most western TV shows of the same genre, it still seems like a decent deadpan series that can be enjoyed by all demographics.
Read More: New Movies Coming Out in December 2019