Whether you're a kid or an adult, Pixar movies never fail to put a smile on your face. Pixar has been the face of animations in films and no other production(no not even Disney) does it better. They are responsible for some of the most beloved animated films and franchises such as Toy Story, Up, Monster Inc, Finding Nemo etc.
The consistency of the Pixar production despite their limited releases is something remarkable. Not only are their films commercially successful, but is well-respected among the critics community. Pixar films never fail to create a buzz during it's release. Fans of the company often indulge in conspiracies of their own as they predict what's coming next. Here's the list of new and latest upcoming Pixar films (rumoured and confirmed).
10. A Bugs Life Sequel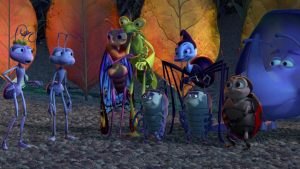 Earlier this year, the Pixar twitter account shared an image of A Bug's Life character Dot peering over the edge of a leaf and encouraging followers to "try a new perspective. Fans were quick to speculate and the news spread like wildfire.
Of course this is in no way enough evidence, but fans have been waiting for 20 years now.
9. Brave Sequel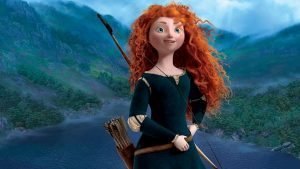 Whispers of a sequel began because writer and director Mark Andrews said he'd be interested in making one. During a visit to Glasgow in 2013, Andrew revealed how he would like to revisit the story and add more Scottish voices to the film.
A version OF Merida has already appeared in ABC's Once Upon a time. I bet we will be seeing much more Merida in the future.
8. Monster Inc 3 (Rumoured)
Pete Docter explained to Entertainment Weekly that a prequel was done instead of a sequel for a reason: they didn't want the audience to have answers to the first film's questions just yet.
Fans are very anxious to know what happens to Boo and the monsters she's met. An early concept for a sequel movie involved seeing just what Boo was up to as a teen or adult — perhaps as someone who forgot the monsters she met as a child.
7. Ratatouille Sequel
Anytime Pixar social media accounts share stills or quotes from the original movie, the internet becomes a place of speculation and conspiracies. We all know that Pixar likes to take time with its sequel and that's exactly what the fans are hoping for. There are plenty of rumours suggesting that Pixar is up to something again with the rat chef.
6. Untitled Brian Fee Film
Brian Fee revealed that he's working on something new when he appeared on Empire's podcast in 2017. It is an original and not a sequel to any prior films.
Read More: Upcoming Superhero Movies
5. Untitled Mark Andrew Film
It was revealed that Andrews was developing an original property for Pixar came during press for The Good Dinosaur. Pixar executives confirmed projects in development and detailed that Andrews was said to be "working on one," though no more information was revealed.
4. Untitled Pete Docter Film
Pixar President Jim Morris revealed that Docter had another original story up his sleeve. Morris compared the idea to Inside Out, calling it "new and equally weird".
3. Untitled Suburban Fantasy
The story of the film is about two teens who lost their father at a young age attempt to find a magical way to spend one last day with him. The concept was announced at 2017's D23 Expo and immediately received a lot of attention. Scanlon revealed the story is inspired from his own life.
2. Incredibles 2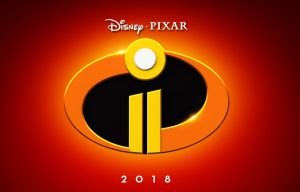 The plot of the film involves Elastigirl springs into action to save the day, while Mr. Incredible faces his greatest challenge yet — taking care of the problems of his three children. Ever since the announcement, the fans of the original have been ecstatic. With Brad Birds experience and the interesting plot, fans seem to have nothing to worry about.
1. Toy Story 4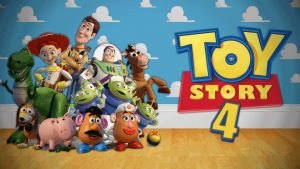 Ever since it's announcement back in 2014, fans have been anxiously waiting for Woody and his Toy friends. Several problems behind the scenes meant that the release date had to be postponed several times. But the 2019 date seem to be a realistic date.
Read More: Upcoming Movie Sequels