Sony's PlayStation 4 (PS4) has been a bona fide success from day one of the eighth generation of gaming consoles. Over the course of five years, the system has built upon a strong premise and delivered magnificent experiences that have shaped the very course of current-gen games. It has been the bedrock of emerging technology such as affordable and highly accessible virtual reality (PlayStation VR) as well. With sales of over 79 million and counting, it seems set that the PS4 will live long in public memory.
One of the key factors in the PS4's runaway success has been its exclusive games. From post-apocalyptic worlds rife with robot dinosaurs to the last hurrah of a legendary treasure hunter, the console has delivered and continues to do so. It is no surprise whatsoever that developers are lining up to release their games on the bestselling console. The PS4 shows no signs of stopping its relentless march anytime soon. Without further ado, here is the list of most anticipated PS4 new releases coming out within next few years 2019, 2020. We can only hope that these latest PS4 games would be as good as some of the recent ones.
19. Devil May Cry 5 (March 8, 2019)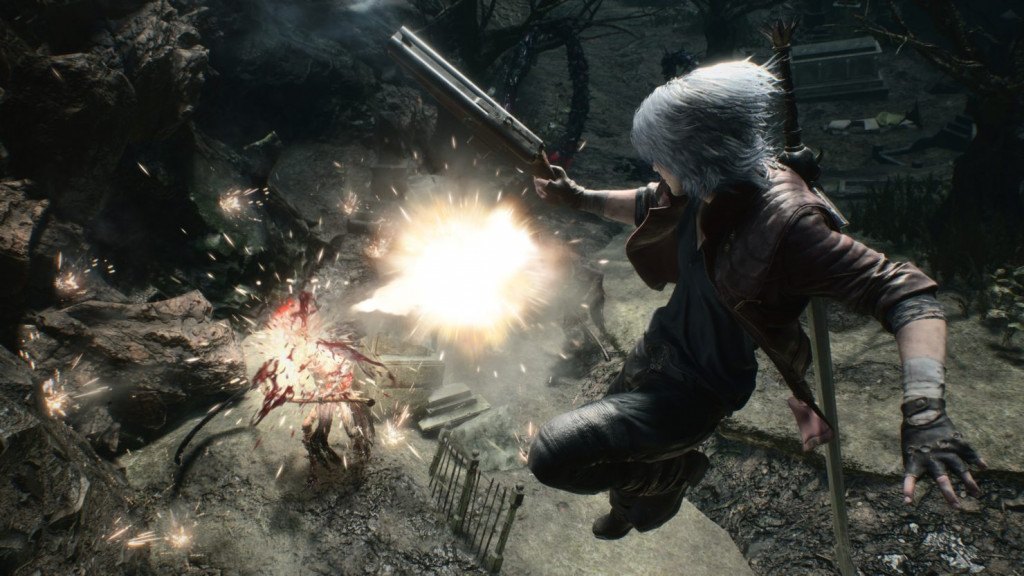 The Devil May Cry franchise is responsible for putting out some of the most stylish hack-and-slash games till date. The combo system is loved by everyone and if mashing buttons like a maniac to see cool things happen on-screen gets you going, then DMC5 is going to offer just that. Fans have waited eleven years for this game, and we can't wait to see how the Sons of Sparda storyline will finally come to an end. We did get Ninja Theory's take on the DMC storyline, but not everyone took too kindly to the emo Dante. With new characters like Nico (Nicoletta Goldstein) who is the granddaughter of Nell Goldstein, the legendary craftsman who made Ebony and Ivory. We also have V, a character who many thought to be Vergil in disguise but the theory was dismantled in the latest Story trailer making the character even more intriguing. Capcom has already released a masterpiece in form of Resident Evil 2 earlier this year, and Devil May Cry 5 is set to be the publisher's next biggest blockbuster for 2019.
18. A Plague Tale: Innocence (May 14, 2019)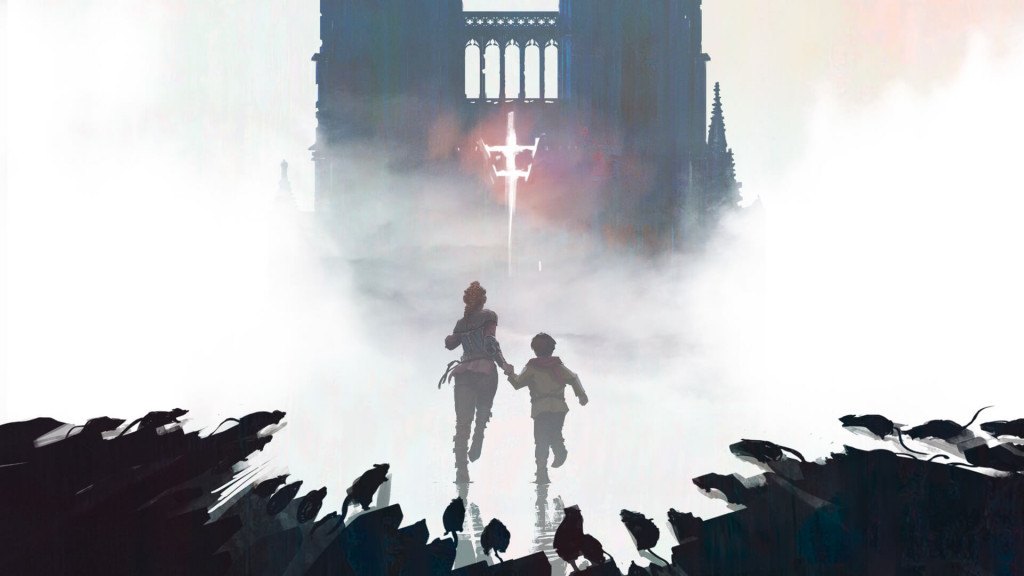 When the game's announcement dropped out of nowhere in E3 2018, it grabbed everyone's attention. Developed by Asobo Studio under Focus Home Interactive, the game looks quite great, and we also got to go through some gameplay footage recently. From what we've seen so far, the game looks like it is a stealth-survival game similar to Dishonored. However, unlike the badass assassin Corvo was in Dishonored, you are being hunted by members of the Inquisition and also the plague. The game looks beautiful and tense at the same time. Throughout the game you will have to protect your little brother Hugo from the dark and unforgiving world many lived in during the 12th century.
17. Final Fantasy VII Remake (TBA)
The Final Fantasy franchise has been the gold standard for RPG fans in the West. Square Enix was one of the publishers to put Japanese video games on the global map with the first Final Fantasy in 1987. While we have gone through dozens of Final Fantasy games over the years for various platforms, Final Fantasy VII is one of the most iconic video games ever made. We will get to relive the adventures of Cloud, Tifa, Red, Vincent and everyone else from the original Final Fantasy 7. While analysts suggest the will come out in Q4 2019, but we do not have a confirmed release date just yet.
16. Tom Clancy's The Division 2 (March 15, 2019)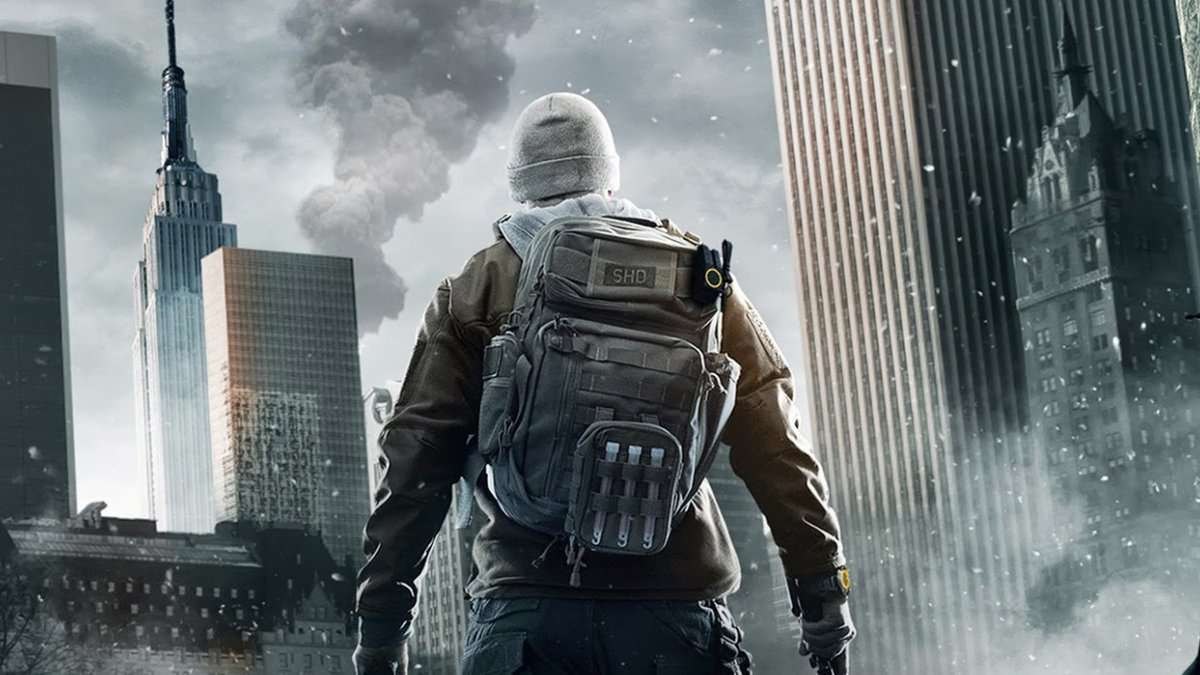 The Division franchise is worth looking at if you are a fan of looter games like Diablo, Destiny, and Warframe. Unlike the other games in the genre, this game takes on a more "realistic" approach. Instead of being a cybernetic space ninja or a monk with mystic powers, you get to be part of the Strategic Homeland Division in Washington D.C., and it is your job to help tackle the smallpox virus that was spread using banknotes in NYC. "Green Poison" or "The Dollar Flu" continues to spread itself throughout the USA as you seek to bring order and justice into the now lawless lifestyle of the survivors. The Division 2 is set to have more endgame, unique weapons and plenty of post-release content to keep players hooked. Considering the first game came out in 2016, and the developers are still pushing out content for the game, we can expect Division 2 to be a worthy investment for the next three years.
15. Sekiro: Shadows Die Twice (March 22, 2019)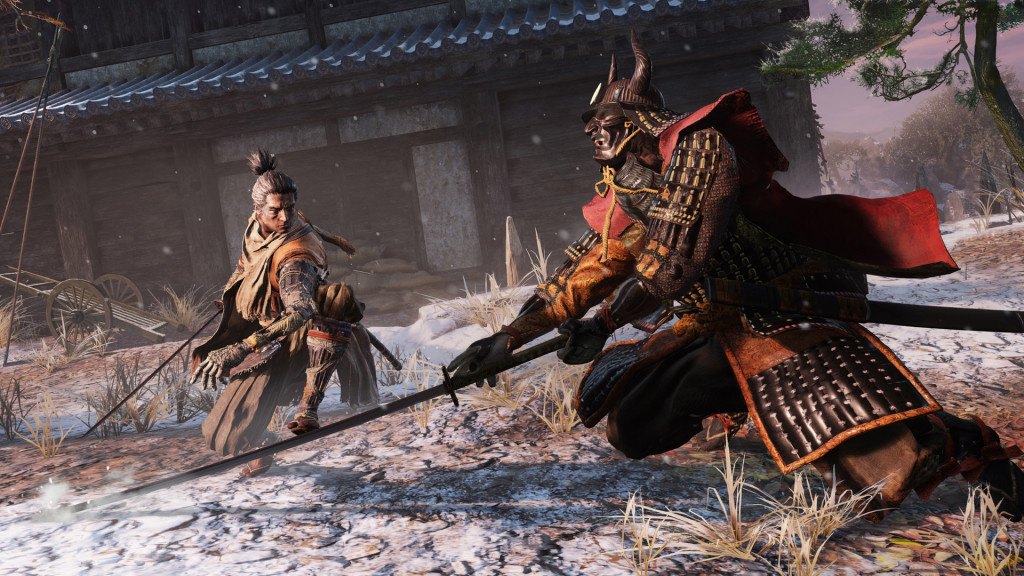 Developed by the creators of Dark Souls, Bloodborne and Demon Souls, Sekiro: Shadows Die Twice takes the "Souls-like" genre to a different universe. While Dark Souls is set in the fictional world of Lordran and Bloodborne's events take place in the Gothic city of Yharnam, Sekiro takes place in the Sengoku era of Japan. You get to play as a shinobi who failed to protect his lord and had his arm severed off. You are rescued by a Japanese sculptor who builds you a prosthetic arm and names you "Sekiro" (one-armed wolf). The prosthetic allows various attachments to be added to it for making you more mobile and dangerous as you set out to seek revenge against those who kidnapped your lord. If you are a fan of the Dark Souls franchise but have been staying away due to the high learning curve, From Software is going to ease things for you. The game offers an instant revive system, so you don't have to go all the way back to the last checkpoint. Instead, you will be revived exactly where you died, but you will lose some experience if you choose to do retain your gameplay progress.
14. Blood and Truth (TBA)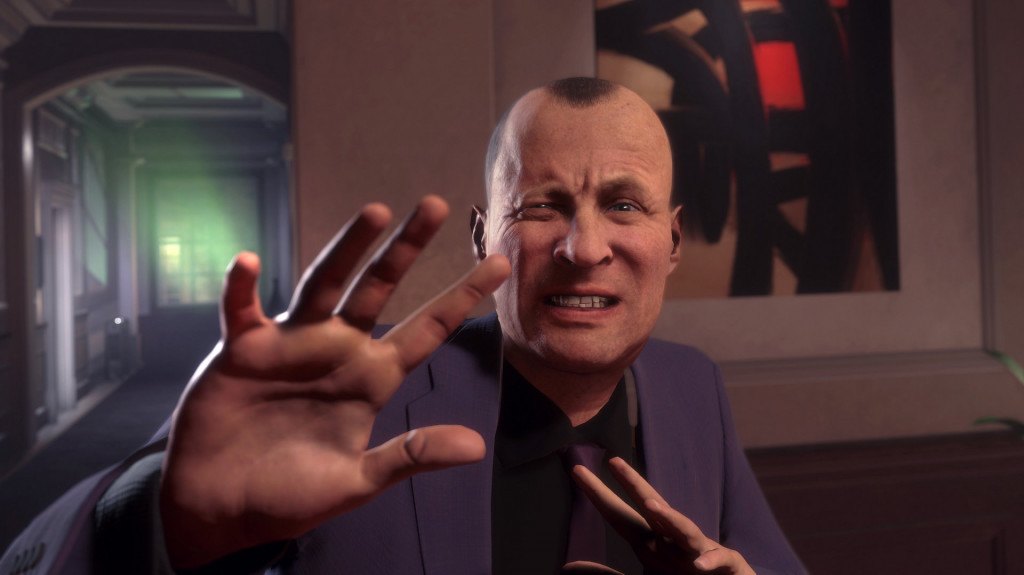 Even though virtual reality has been pushed by developers and hardware manufacturers heavily in recent years, most games that took advantage of VR have not done very well. While there have been some standout games, the technology still has miles to go before it sees mainstream adoption. Blood and Truth is yet another attempt at polishing VR gameplay with its intense combat and storytelling. The visuals of the game are far more compelling than anything we have seen so far amongst VBR games. According to the premise of the story, you get to play as Ryan Marks, who is an elite special forces soldier trying to save his family from underground criminals.
13. Skull and Bones (2019)
We have all grown up looking up to pirates in pop culture. From One Piece to Pirates of the Caribbean, the lawlessness and chaos is something that has appealed to us for years. While Sea of Thieves took a crack at the co-op naval combat genre, it did not receive the best of feedback from players and critics alike. The game did receive major changes, and it is in a much better place now. And the competition is set to get stiffer with Skull and Bones from Ubisoft setting its sights for a 2019 launch. According to Ubisoft, you will get to rule the oceans and compete against powerful factions. The game is set in the Indian Ocean and you can either be the lone wolf who conquers it all or you can partner up with other gangs and dominate the seas. The game will offer a progression system seen in RPG games and complete customization of your ship.
12. Cyberpunk 2077 (TBA)
CD Projekt Red has earned a reputation like no other since the release of its Witcher games with Witcher 3 being regarded by many as the game of this generation. The developers are set to take a complete detour from the fantasy setting of the Witcher series, and we'll be thrown into the world of Cyberpunk. It is undoubtedly the most anticipated game right now in the gaming community, and there are a lot of expectations on CDPR to offer a spectacular game. Unlike most other RPG games, Cyberpunk will be a first-person game with great gunplay, customization storytelling. The developers released a very detailed look of what the gameplay is going to be like towards the end of 2018, and it was nothing short of spectacular. As much as we would love to fill the shoes of Geralt of Rivia again, it's great to see the developers try out something new. If you're into movies like Blade Runner, Tron or Matrix then you should definitely check this game out once it releases. There is no official word on when the game will be coming out, but most analysts expect it to come out when the next-gen consoles from Sony and Microsoft are out which means 2020 at the earliest.
11. Spelunky 2 (2019)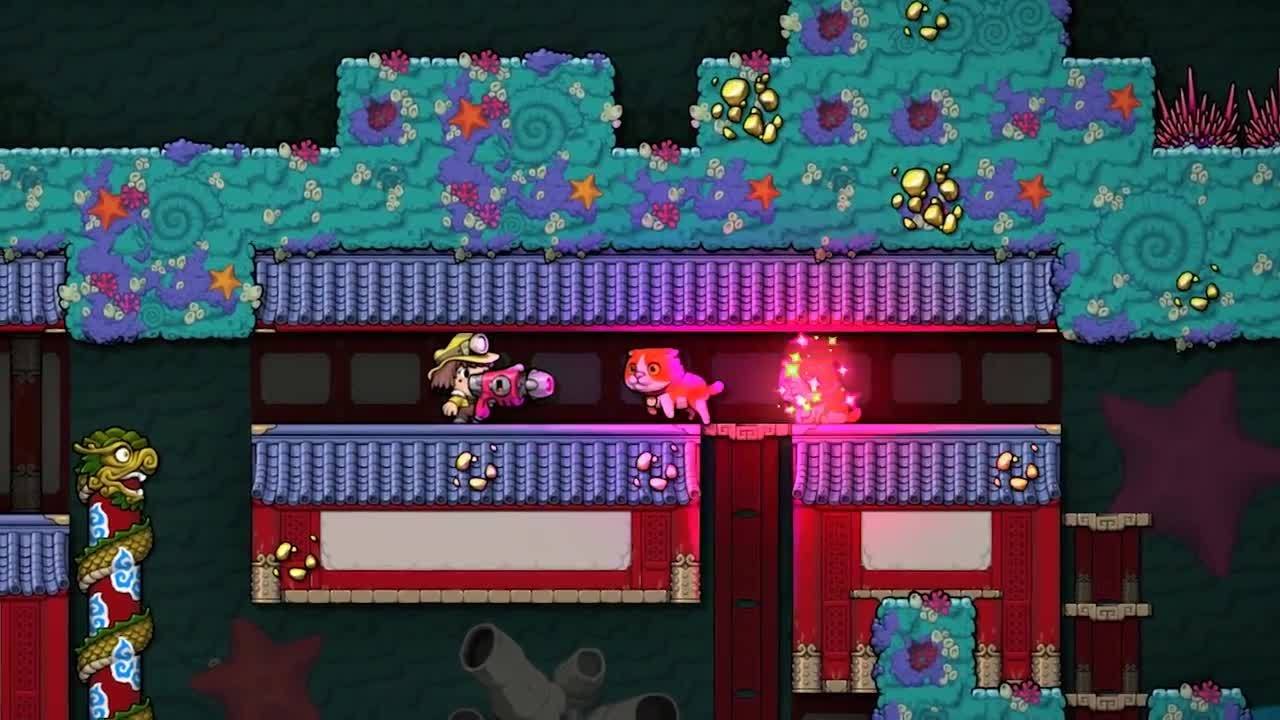 Spelunky was teased in 2017 by Sony, and it seems like the main character has retired from spelunking to settle down with a family. You will get to play as Ana Spelunky, who is the daughter of the protagonist from the first game. We got a look at the gameplay last year, and it looks tremendously fun. The roguelike game will allow you to go through procedurally generated planets, caves, and tombs that you can explore alone or with your friends. There are a number of characters to choose from in co-op mode, and they all have their unique gameplay design.
10. Beyond Good and Evil 2 (TBA)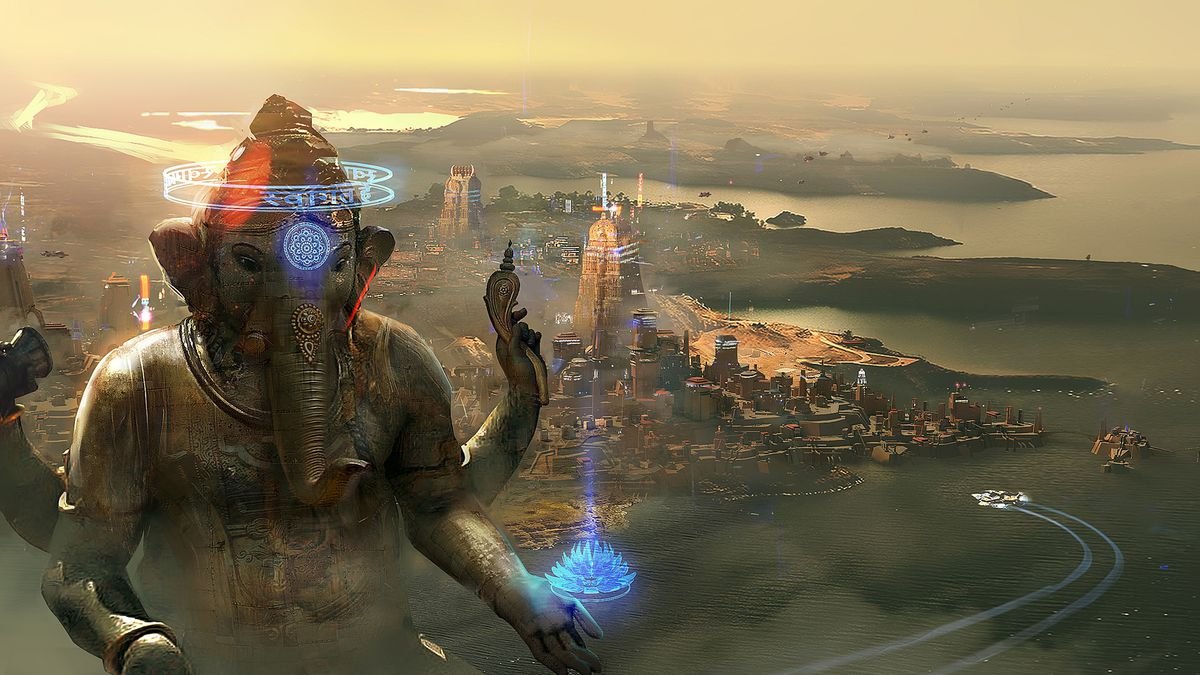 The first Beyond Good and Evil game was one of the most fun action-adventure games ever made. The game took the community by storm in 2003 and gained a cult following over the years despite its commercial failure. Beyond Good and Evil 2 is set a generation prior to the events of the original Beyond Good and Evil. The third-person adventure game will come with RPG elements similar to that of the first game and users will be able to pick up a barebones character to start with and develop their arsenal over time. You will be able to recruit new members to your crew and take your spacecraft to various open world locations. There is a lot of exploration and story in the game according to the developers, but unfortunately, it's going to be a long wait for fans. According to Ubisoft, the game was still in "day zero" of development, and the basic development tool was built right before E3 2017. We can expect the game to be released towards the end of 2019 or in 2020.
9. Control (2019)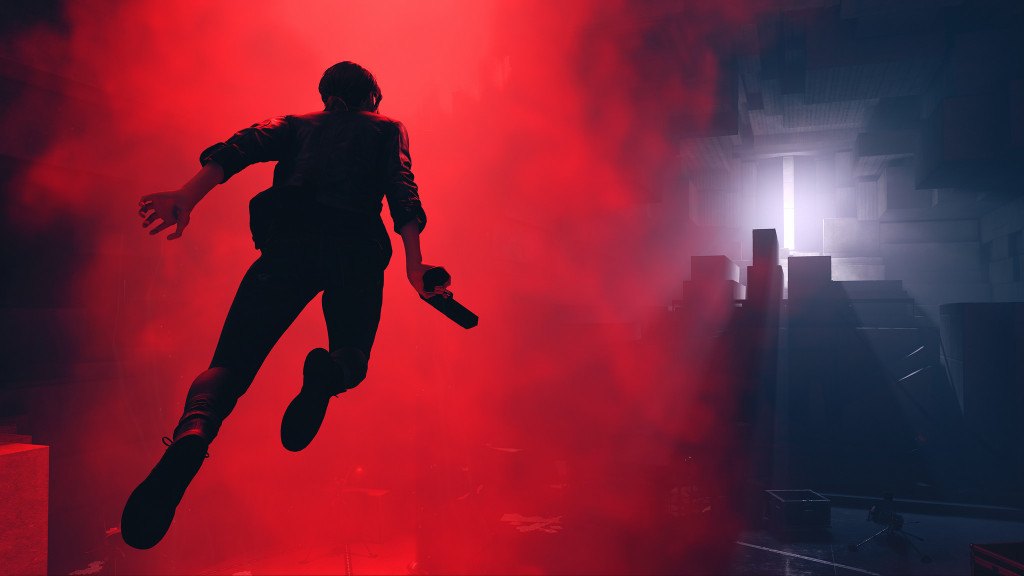 Control is a game by Remedy, the same studio that gave us the iconic Max Payne, the mysterious Alan Wake, and the ambitious Quantum Break. Control will go deeper into the mechanics of Quantum Break and try to fix the flaws of its predecessor. While Quantum Break looked amazing thanks to the hyper-realistic graphics and the use of real actors for motion capture. The formula didn't quite stick, but Remedy isn't done with the idea just yet. Control is set to be far more engaging and full action instead of relying on a few QTE sequences and hours of video sequences. The game is not going to be like your ususal generic shooter and you can expect a lot of QTE-based actions, cutscenes, and storytelling to take place. The main character will be required to make use of her powers to solve puzzles, get past hordes of enemies and oncover the details of what's going on.
8. DOOM Eternal (2019)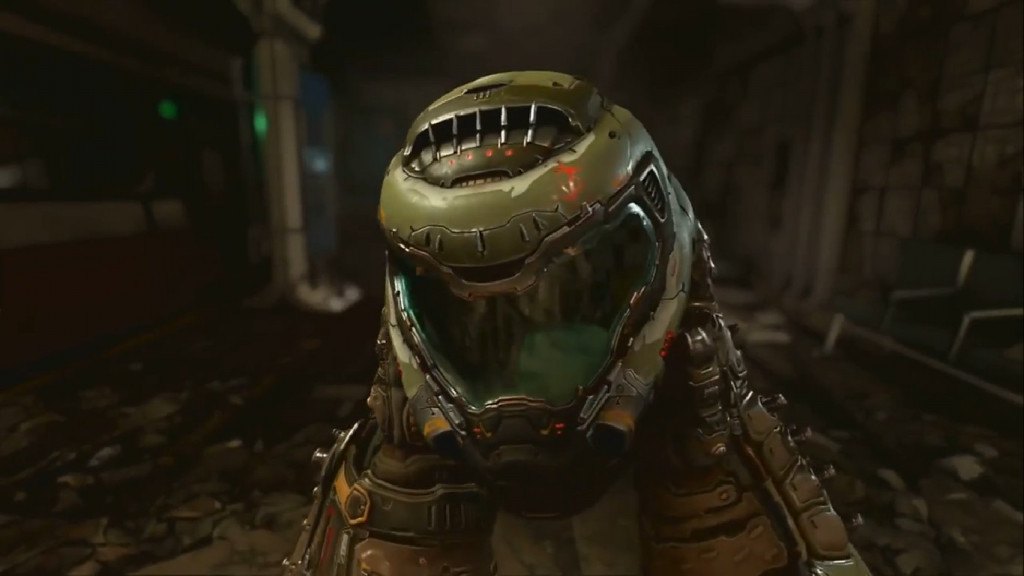 Developers id Software know how to make a compelling shooter, and it is proven by the fact that the developers have managed to stay relevant in the world of FPS games since the release of the original DOOM. If you thought 2016's DOOM couldn't be topped in terms of action, music, and gameplay, then the developers are set to blow you over yet again. The game will feature more customization, new weapons and most importantly – the BFG 10000! Doom Slayer is back on Earth, and he's not in the mood to play around. When it comes to DOOM, most of us do not care about the story or the universe. It's all about the visuals, the gameplay and the fun that's to be had when firing up the game and listening to Mick Gordon's music play in the background as we take out thousands of zombies.
7. Mortal Kombat XI (April 23, 2019)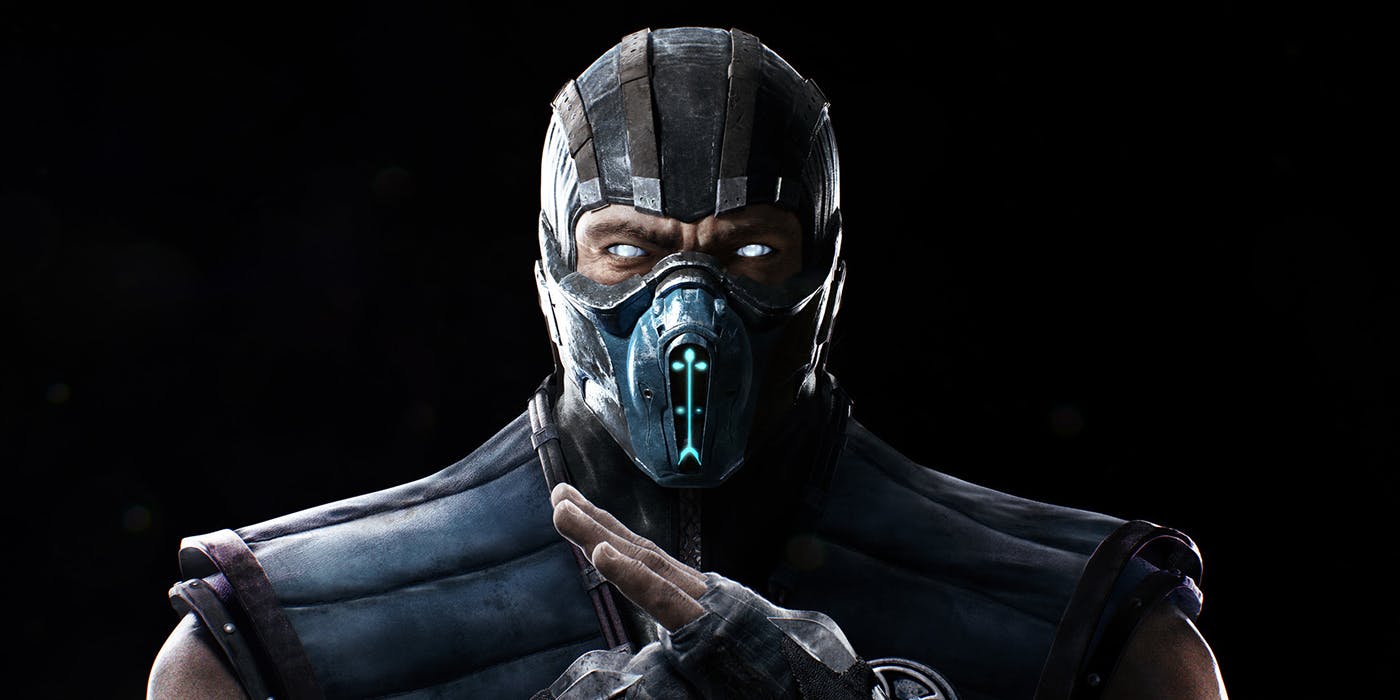 Mortal Kombat is a class apart from the likes of Street Fighter, Smash or Tekken. If you are looking for raw action with lots of gore and over the top finishers, then Mortal Kombat XI has you covered. If you have seen Final Destination movies, you will know exactly what's in store for you when you land a "fatality" in Mortal Kombat. All of the important cast members will be making a comeback, and Warner Brothers Interactive has us hooked with teasers and trailers revealing some of the coolest moves you can pull off in-game. A new flawless block mechanic is being added to the game to make things more interesting. We will also get to experience the return of Shao Kahn in the game as part of a DLC add-on.
Read More: Upcoming PSVR Games
6. S
henmue 3 (August 27, 2019)
The 'Shenmue' series is probably the most culturally significant franchise that has never gained mainstream media attention. The first two games took critics by storm, with 'Shenmue' being the most expensive video game ever made at that point. However, audiences didn't take to Yu Suzuki's action-adventure series, following which 'Shenmue 3' remained in limbo for over a decade. A record-shattering Kickstarter campaign saw the game roar back, fittingly with immense audience support. The game will continue protagonist Ryo Hazuki's mission to hunt down his father's killer, and boast of three separate locations where the game takes place. By all accounts, 'Shenmue 3' will be worth the wait.
Read More: Games Like Civilization
5. WiLD (TBA)
'WiLD' was first announced in 2014 as a survival game in a prehistoric, procedurally generated world. This indicates the vastness of the eponymous wilderness, with players interacting with lush, Neolithic environments filled with various kinds of wildlife. They will be able to hunt animals, observe them, and even possess them. The mysterious air has been heightened as details are scarce, but with what we have seen, it undoubtedly shows great promise.
Read More: Games Like The Sims
4. Days Gone (April 26, 2019)
After the tiniest of glimpses of the action-adventure survival horror game at E3 2016, 'Days Gone' has been widely anticipated by PlayStation 4 gamers. The game is centered around bounty hunter Deacon St. John in a post-apocalyptic world where a worldwide pandemic transformed millions of humans into brainless 'Freakers', zombie-like creatures. Multiple approaches such as stealth and full-blown action are possible to finish levels. Extensive weapon inventories and an astonishing use of the PS4 architecture to depict hordes of zombies is certainly impressive, along with a dynamic weather system. It certainly seems as if developer SIE Bend Studio will live up to its promise, next February.
Read More: Games Like Counter Strike
3. Ghost of Tsushima (TBA)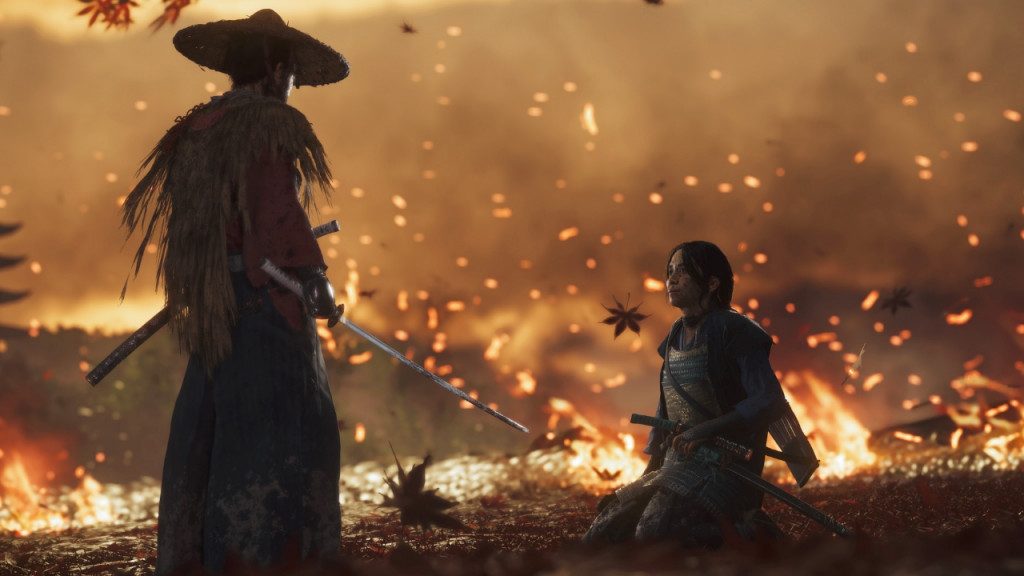 'Ghost of Tsushima' represents a significant departure for developer Sucker Punch Productions, seeing as how they have developed decidedly urban games with a modern, vibrant aesthetic. The most famous example is of course, the 'Infamous' series, and their most recent venture couldn't be any more different even if they tried harder. Set in the 13th century during the Mongol invasion of Japan, the game follows Jin Sakai, the last surviving samurai, as he adepts to a new fighting style to battle the Mongol forces out of his homeland. With rooted stealth mechanics and fluid combat, it is inevitable that this PS4 exclusive will deliver a powerful tale of power, loyalty, and love.
Read More: Upcoming Horror Games
2. Death Stranding (TBA)
There isn't much information available about Hideo Kojima's next IP after the legendary 'Metal Gear' series. What is certain, however, is that its on course to shatter every idea we possess about video games as a whole. The few confirmed details seem to be made up of our worst dreams. From hulking, invisible beasts to rain that ages everything it touches, the gripping narrative also boasts of a stellar cast in Norman Reedus, and Mads Mikkelsen among others. There is an almost welcome sense of ominousness with 'Death Stranding' and we cannot wait to see where Kojima takes PS4 players with this impending masterpiece.
Read More: Upcoming Xbox One Games
1. The Last of Us Part II (TBA)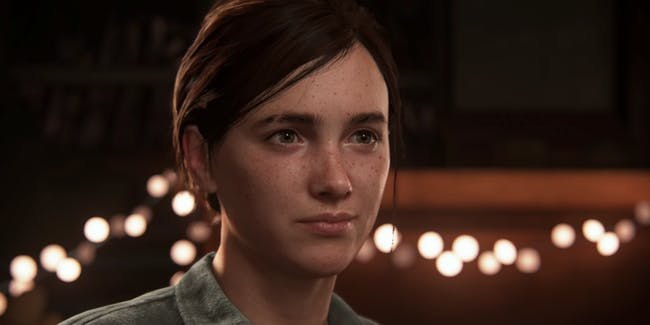 If anyone would have asked which game would be the toughest to make a sequel to, 'The Last of Us' would stand pretty high on that list. However, developer Naughty Dog has always been right outside the realm of convention. With 'The Last of Us Part II', they make full use of the PS4's current gen-tech, with stunningly real environments and character movements through motion capture. Troy Baker and Ashley Johnson reprieve their roles, assuring that the sheer gravitas will be tellingly conveyed in what is shaping to be a dark, human tale in a tragically inhuman world.
Read More: Upcoming Nintendo Switch Games