Co-directed by Conrad Vernon and Greg Tiernan, 'Sausage Party' is an adult computer-animated stoner comedy about an anthropomorphic sausage named Frank who endeavours to discover the truth about his existence. To do so, he goes on a journey with his friends to escape their fate while also facing his own nemesis, which is a psychopathic douche who wants to kill him and his friends.
'Sausage Party' is written by Kyle Hunter, Ariel Shaffir, Seth Rogen and Evan Goldberg. It is edited by Kevin Pavlovic and the music is composed by Alan Menken and Christopher Lennertz. The film is co-produced by Columbia Pictures, Annapurna Pictures, Point Grey Pictures and Nitrogen Studios and was taken up by Sony Pictures Releasing for theatrical distribution. 'Sausage Party' premiered on March 14, 2016, at South by Southwest and was later theatrically released on August 12, 2016.
The film is sometimes uncomfortable to watch, given the sexual innuendos between foods – which is essentially also the reason the film works. 'Sausage Party' received critical acclaim for humour, animation, writing and voice performances, and scored a rating of 82% on Rotten Tomatoes and 66 out of 100 on Metacritic. At the box office, it also scored a profitable $140.7 million against a budget of $19 million.
The commercial and critical success it achieved would surely make the production company interested in green-lighting a sequel. Rogen himself has stated that he would like to clinch the directorial chair to helm the sequel, especially because it is an adult animated comedy. Though there has been no comment on the sequel since then, we can still make speculations on the yet untitled sequel. Here is everything we know about 'Sausage Party 2'.
Sausage Party 2 Plot: What could it be about?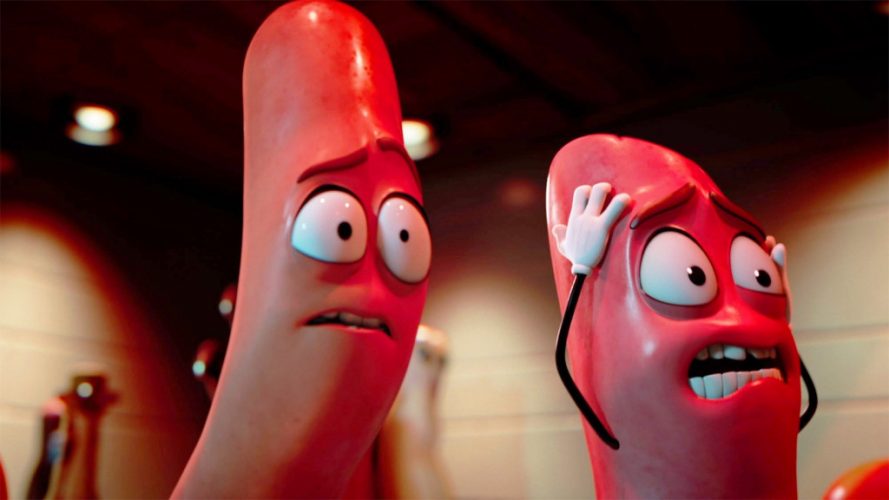 The sequel of 'Sausage Part' would most certainly build on the characters and the premise that the first film has already set up so well. Much like the 'Toy Story' film series, 'Sausage Party 2' would most probably focus on another adventure that would be led by Frank the sausage.
However, one challenging situation the sequel run into is how to develop upon the end credits scene, in which the characters realize that they are in a movie and they all go to meet their creators. This could also help in creating a postmodern narrative where they are aware of their imaginative existence but still steer into a fictional narrative. Seth Rogen, in an interview, stated that like 'Who Framed Roger Rabbit?', which is one of his favourite movies, the sequel could merge the animated characters with the live-action. Venturing on this path would be interesting, as the makers would have to balance not one but two bizarre worlds.
Sausage Party 2 Cast: Who could be in it?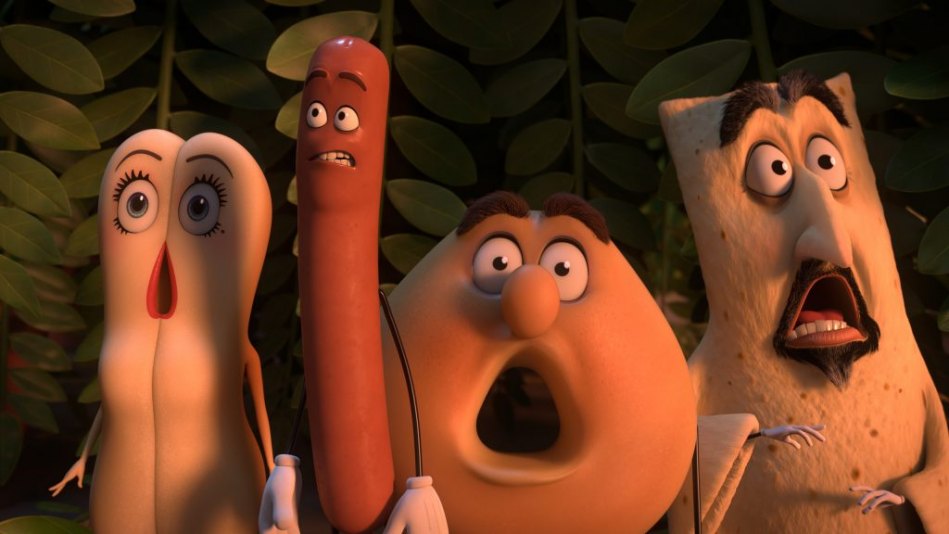 Kristen Wiig starred in the third film in the 'How to Train Your Dragon' franchise, titled 'How to Train Your Dragon: The Hidden World' in early 2019 and also features in Richard Linklater's comedy-drama 'Where'd You Go, Bernadette', which is scheduled to release in August, 2019. She has two more films in the line – Patty Jenkins' superhero film 'Wonder Woman 1984' which is scheduled to release 2020 and is busy filming the Gil Kenan directed family film 'A Boy Called Christmas'. The actress is also coming up with Fox's animated comedy series 'Bless the Harts' which is scheduled to premiere in the fall of 2019. With two projects in production and one in post-production, Wiig can certainly take time out for the Sausage Party sequel.
Jonah Hill, who made his directorial debut with 'Mid90s' (2018), had just release this year, the stoner comedy film 'The Beach Bum'. Bill Hader has two more films scheduled for 2019 – the horror 'It Chapter Two' and the fantasy adventure 'Noelle' – which are all in their production and post-production stages. He also essays the role of the protagonist in the HBO's dark comedy series 'Barry' (2018 – ). The actor is evidently full of work and will most probably come on board for the movie after the completion of these films.
James Franco is busy with a number of projects. He has three films in the pipeline that he is directing. The actor and filmmaker has 'Zeroville' releasing in 2019 and has already announced two more films – the indie drama 'The Long Home' and the biographical film 'Bukowski' – which are in their post-production stages. He also has a few releases in which he is acting – 'Arctic Justice: Thunder Squad', 'Kill the Czar' and 'The Long Home.
Michael Cera, who has played notable roles in several critically acclaimed comedies of the past decade, has just one film in 2019, an action-adventure comedy titled 'Blazing Samurai', which is in the stage of post-production.
It is quite evident that most of the actors are busy with other projects. However, since the Sausage Party 2 would only require these actors to voice record, we can hope that they will be able to find time.
Sausage Party 2 Crew: Who could be behind it?
Voice actor and director Conrad Vernon, after the completion and release of 'Sausage Party', directed one film, the animated comedy horror 'The Addams Family' which is releasing in 2019. In addition, in 2017, he was signed by Warner Bros. to direct the remake of 'Jetsons' which has still not started filming.
The studios might want to look for a new director if they want to start off within 2020. Irish-Canadian filmmaker Greg Tiernan's position is slightly tricky though. The animator has been accused of mistreatment by the employees of 'Sausage Party' who have said that he made them work overtime with no pay. The accusation was taken up by several prominent publications. Since then, Tiernan has been absolutely quiet and has no films or shows up for releases. With the absence of the two filmmakers, 'Sausage Party' could very well be directed by Seth Rogen himself.
Alan Menken has been one of the top music composers of franchise films and animated films since the past few years. He recently composed the score for Guy Ritchie's musical fantasy film 'Aladdin' (2019). He has been signed as the composer for Rob Marshall's remake of the musical romantic fantasy 'The Little Mermaid' (1989) and 'The Hunchback of Notre Dame'. The second composer on 'Sausage Party', Christopher Lennertz, has several projects lined up for next few years. So, it will be interesting to see if the makers hire new composers or wait for Menken and Lennertz.
Sausage Party 2 Release Date: When can it premiere?
'Sausage Party' released in August of 2016. Despite the busy month, 'Sausage Party' managed to score big in the numbers and its popularity over the years means that the studio would certainly want to release it during the summer. Though, first the sequel needs to be given the go-ahead, which the studio hasn't till now. Even if the sequel gets greenlit this year, it might take at least a couple of years of production and marketing time. So, optimistically, we are looking at August, 2021 release date for Sausage Party 2.
Read More in Movie Previews: Neighbors | Lights Out