Roughly six months ago in my review of 'Shazam!', I stated it to be the most "Marvel" film in the DC universe of films, what with all the humour, colours and light handedness of plot, and was a success as such, a much needed exception from the fate DC movies were otherwise subjected to. Magic was brought into the DCEU, both literally and figuratively, and had my memory served me better, I am almost certain this film wasn't getting made in the first place by the time 'Justice League' was still releasing. But then again, the fall of the touted mammoth changed many things.
What we have now is DC trying to throw in everything at the wall to see what sticks and what doesn't, in the process establishing key players who will lead the franchise further, now that the two titans are out of the game, and the much pined for 'Man of Steel' sequel and solo Batman Affleck films won't be happening. Anybody still holding on to that hope, especially for the former is for the lack of a better congregation of words, kidding themselves. Well, this one definitely stuck with its family-friendly content and out and out humour, and a sequel was announced officially even before this one was off theatres. The current relevant news is that the sequel is being fast-tracked for reasons you will read about later in the write-up, so you might be seeing Shazam flying into theatres again, sooner than you expected. Here is everything that we currently know on the development of the sequel.
Shazam! 2 Plot: What Is It About?
A lot did change in the course of the 132 minutes of the first film for Billy Batson, who is now a superhero with a loving family in a foster home. His foster siblings know his secret and they too can be transformed into superheroes per his will, or need. A majority of the first film, or at least the best parts were focused on how a young Billy Batson in a grownup and powerful Shazam's body, comes to term with his powers and realises his place in the world. Though I would love to see more of how Shazam stands in the pantheon of DC films and the current continuity of the DCEU apart from bare comedic references, I am afraid to say that we'll be getting more of what I mentioned above, seeing as though it clearly worked, especially the Shazam family which was a clear highlight towards the end of the first film. Apart from, of course, what we can draw from the upcoming sections.
Shazam! Mid Credits Scene: What Do We Know?
As with most sequels for superhero movies, as immortalized by Marvel, the clues for what this one could be about too lies in the mid-credits sequence to the film. DC followed suit towards the ending of 'Shazam!' by introducing one of the superhero's most iconic villains in this scene. A captured Dr. Sivana is shown scribbling the symbols that led to the opening of the portal to the Rock of Eternity all over his prison walls. He is then taken aback when a machinised voice calls out to him, mocking his drawings as primitive and his knowledge of magic severely limited. To Sivana's surprise, the voice comes out from a caterpillar like creature with a speaker-like device secured around its neck.
Fans may have been able to instantly recognize the creature to be another classic Shazam foe, Mister Mind, who, believe it or not, is an evil mastermind caterpillar, as you read that the first time around. He proposes a mutually beneficial alliance with Sivana wherein he tells him of his plot to bring the pillars of evil together in an attempt to rule the seven realms, further increasing the significance of the number seven in the film and its plot. A more keen eye would be able to recall Mister Mind to be the same caterpillar who was imprisoned in a jar when young Thaddeus was summoned to the Rock of Eternity.
However, when Billy is summoned by the wizard Shazam, the same jar is shown to be broken and the caterpillar, Mister Mind presumably escaped. Neither the conditions of his escape, nor the way he was able to reach Sivana in his cell are given any explanation of sorts, but for now, fans can rejoice considering that they might get to see two of Shazam's most iconic villains teaming up in the film's sequel, which is good news for everybody involved. I am not sure of the last time I saw a superhero sequel that re-introduced a villain from the origin film and repeated that success, so it would be wise to assume that the main foe here could be Mister Mind, with Sivana as the decoy and some nefarious plans in tow.
Will Black Adam Finally Make An Appearance?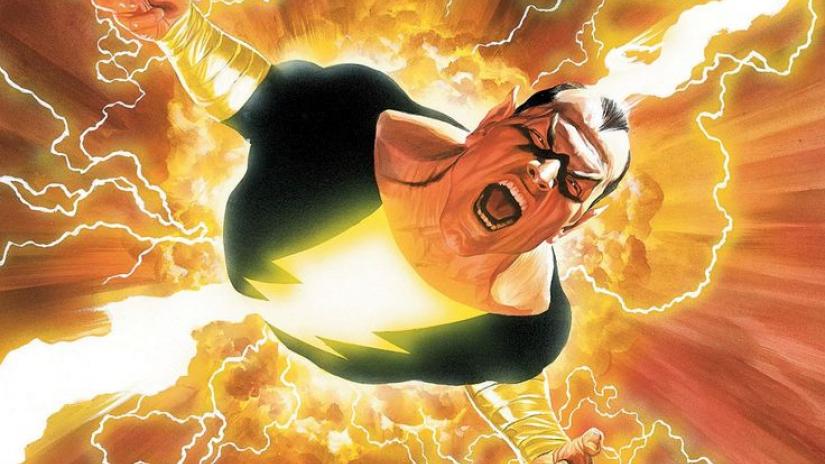 Then again, there is the ever elusive Shazam vs. Black Adam fight that DC has been teasing since its early days, one that hasn't materialised, not unlike most of its promises on the franchise. Eager fans could assume that Black Adam could at least show up in the sequel of the movie, even if as a tease, but that would prove to be anticlimactic to Dwayne Johnson's own film, if anything provided is more than a really brief glimpse, and WB sure know better than that, keeping content with an anonymous mention and 3D hologram of the dark wizard in this year's 'Shazam!' as well. For now, the news is that Black Adam won't be making an appearance in any other DCEU film before he has his own solo film materialised, all developments on which you can read here. WB really look like they are going to pull off a 'Godzilla vs. Kong' with this one.
Shazam! 2 Cast: Who Is In It?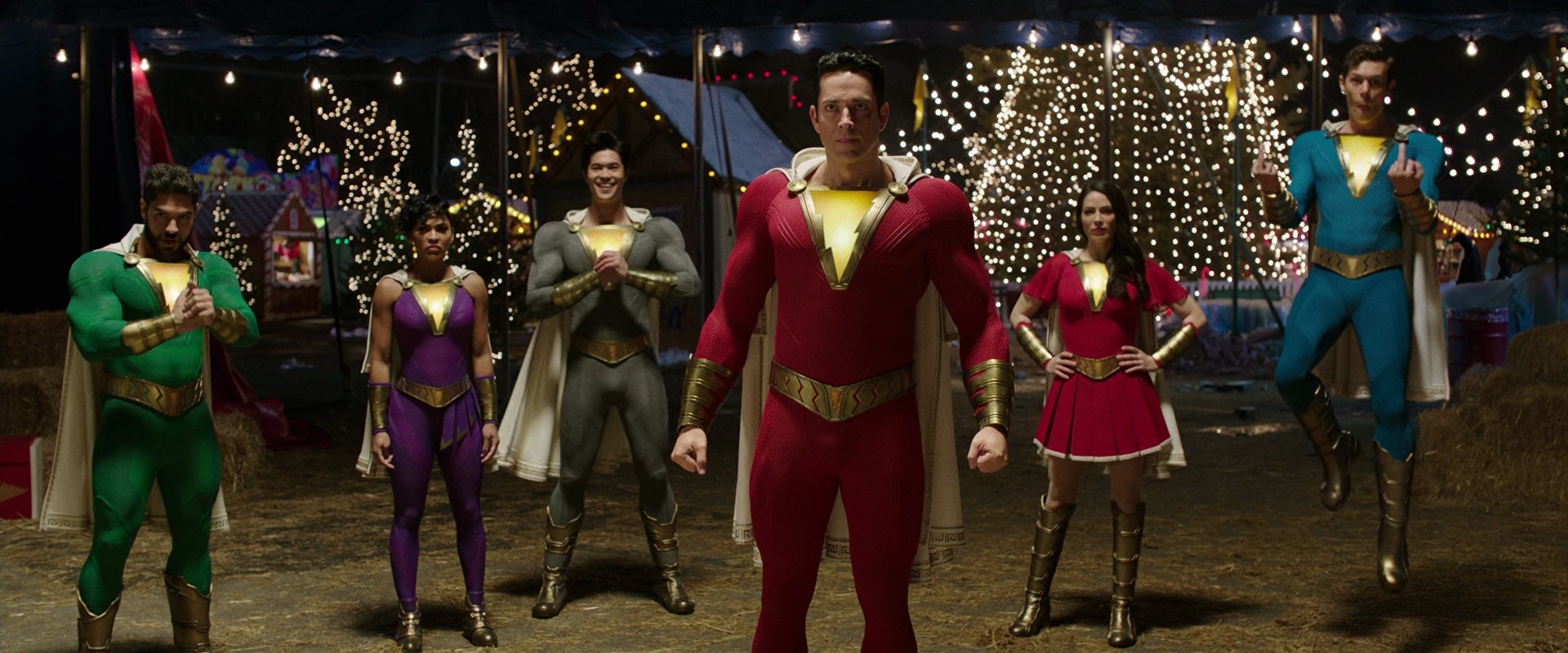 The Shazam! sequel will inadvertently see the whole party returning, with the possible addition of a female lead, something which I personally thought was missing from the first. Nothing has been officially announced, but it is as sure to happen as the next sunrise, with Zachary Levi, first and foremost being ready in his golden boots to reprise the role of the superhero Shazam. This has been the role of a lifetime for him, a star-making turn if you may, and he has left no avenue to declare his love for the role. Along with him, Asher Angel as Billy Batson; Jack Dylan Grazer as Freddy Freeman; Djimon Hounsou as the wizard Shazam; Faithe Herman as Darla Dudley; Grace Fulton as Mary Bromfield; Ian Chen as Eugene Choi; Jovan Armand as Pedro Peña; Marta Milans as Rosa Vasquez; and Cooper Andrews as Victor Vasquez will return to reprise their roles as the residents of the foster home.
Along with the kids, Adam Brody, Meagan Good, Michelle Borth, Ross Butler and D.J. Cotrona, who cameo'd in the previous film as adult superhero versions of the kids, when Billy splits his powers leading to the appearance of the Shazam family, may be performing cameos in the sequel as well. Adding to the already significant lineup, Mark Strong may be joining the cast to reprise his role of Dr. Thaddeus Sivana along with David F. Sandberg voicing Mister Mind, provided that the mid credits scene in the first film had real merit.
Shazam! 2 Crew: Who Is Behind It?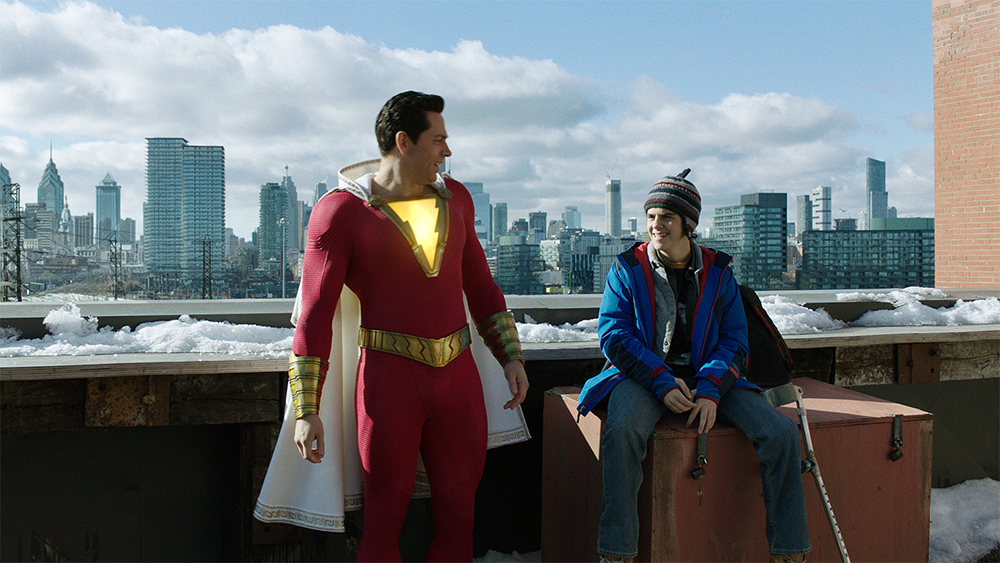 The thing with a resounding success is that one wants to repeat it, every chance one gets, and what better odds can you have than by assembling virtually the same team of people who made it happen the first time around for you? Well, most if not all sequels in tinsel town work this way, and thus, David F. Sandberg who directed 'Shazam!' has officially been brought on board to helm the second one. Henry Gayden too would be returning to pen the script and screenplay for the sequel, along with Peter Safran producing.
Shazam! 2 Release Date: When Will It Premiere?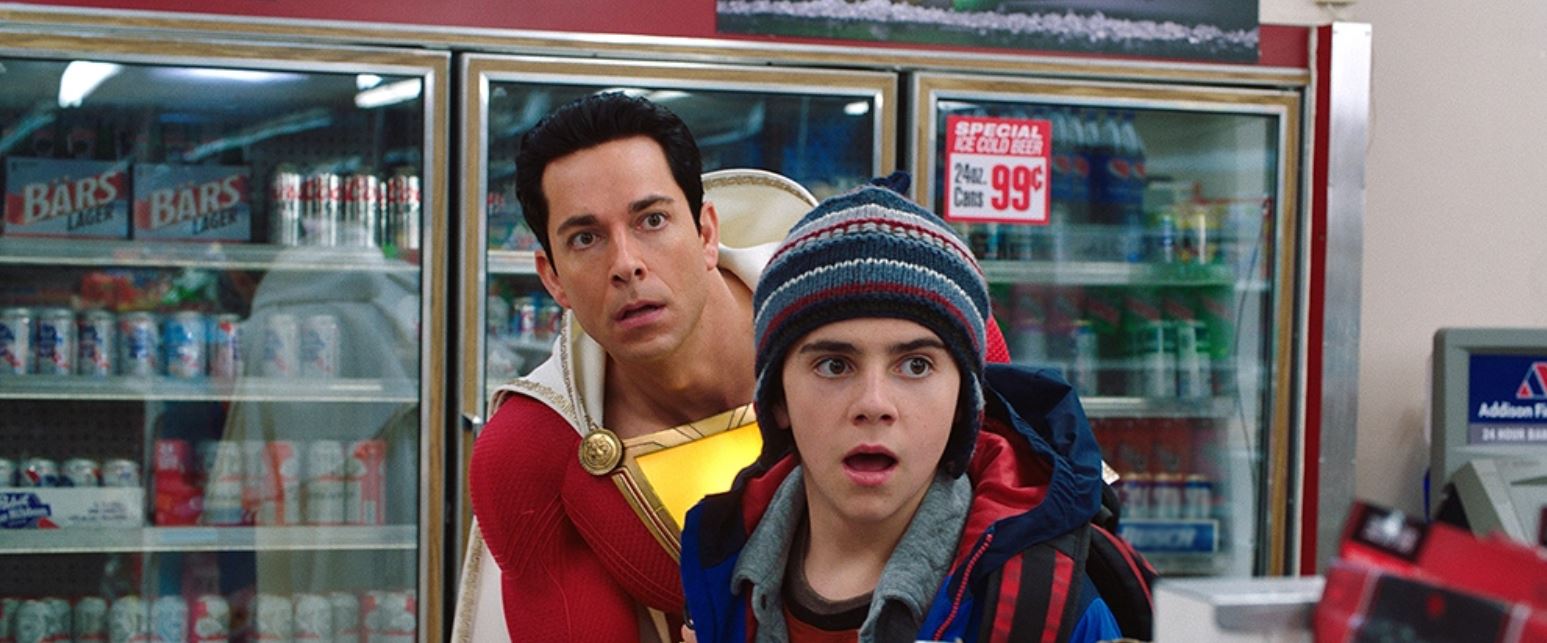 Reportedly, Warner Bros. is fast tracking the pre-production on the sequel to begin shooting as soon as possible, and the reason for that is the significant cast of younger actors the first one had, and the second one is supposed to have. With the young actors fast growing up, it's only a matter of time before they completely transform into adults; something that has earlier proved to be a hindrance for a number of movies with multiple instalments, and it would seem like WB is in no mood to waste any time with the production of the sequel, which makes a lot of sense to me. The star of the film, Zachary Levi, too recently stated that production on the sequel might begin as soon as mid next year. Assuming these ambitious timelines to be true, a sequel to 'Shazam!' seems all set for an early 2022 release.