If you want a concentrated dose of comedy, then TBS is the channel you can head to on your television. Oriented majorly towards comedy series, TBS also harbours particular favour for sports events. It has been well over half-a-decade since it first came into the business, and since then TBS has kept itself focused on certain standards that it continues to maintain even now. Basing itself on a handful of original programming and the reruns of some of the popular comedy series of other channels, it has tried to explore and experiment in the same territory without becoming stunted in the process.
Unlike other networks that stretch their limbs in every possible direction, TBS has kept itself limited to one genre, preferring quality over quantity. TBS's new line-up, which includes 'American Dad!', 'Angie Tribeca', 'The Last O.G', 'Miracle Workers', promises exciting new premises, dabbing in comedies of all sorts, collaborating with some bright names and giving a chance to upcoming talent. Keeping up with its tradition, TBS has announced a couple of upcoming shows that are sure to cheer you up. With all that said now, here's the list of upcoming new TBS series coming out in 2019 and 2020. We hope that these latest TBS shows are as good as some of the recent releases.
4. Untitled Dress Up Gang Series (TBA)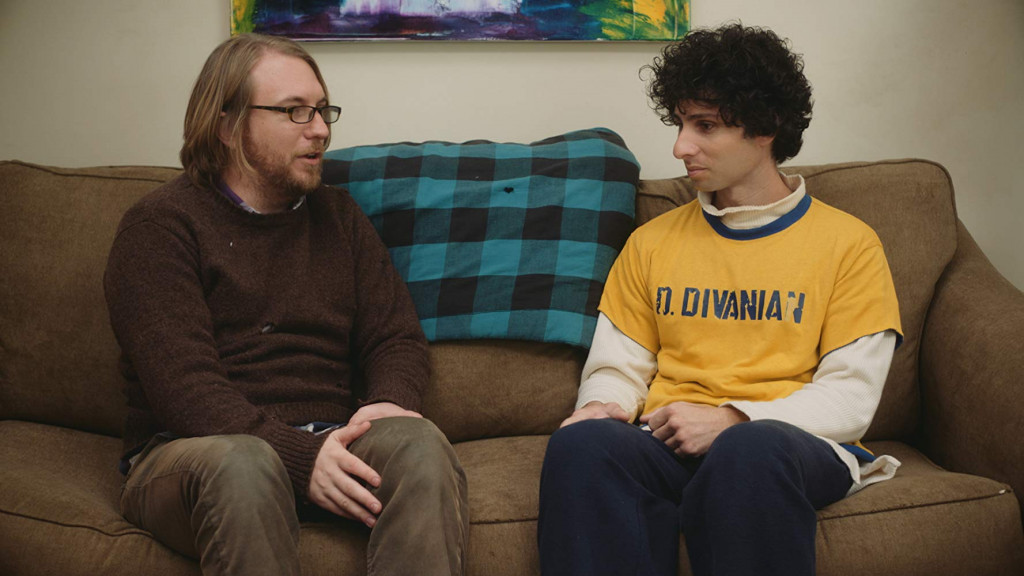 The Dress Up Gang is a trio of comedians- Donny Divanian, Cory Loykasek and Robb Boardman – who run a YouTube channel of the same name and create comedy sketches. Recognizing their creative energy to come up with intelligent comedy, TBS has given a chance to them to promote their status from the creators of a web series to the showrunners of a TV show. Recently, a TV movie, named 'The Dress Up Gang', was released in Sundance, which brought the trio shining reviews and made them optimistic about the upcoming series, which has been in the waiting line for a while now.
However, after the film, the likelihood of a series in the near future has increased considerably. Like the film, the series, set in Los Angeles, will follow the misadventures of two roommates- Donny and Cory. Their characters polar opposites of one another, Donny and Cory still rely on each other for getting through tricky situations in their lives. While one of them is trying to carry the burden of the responsibilities that come with adult life, the other is spending his time lying on the couch. While one has a childlike quality to his perception of everything, the other acts as a father-figure, though not living up to the reputation in other matters.
3. Twenties (2019)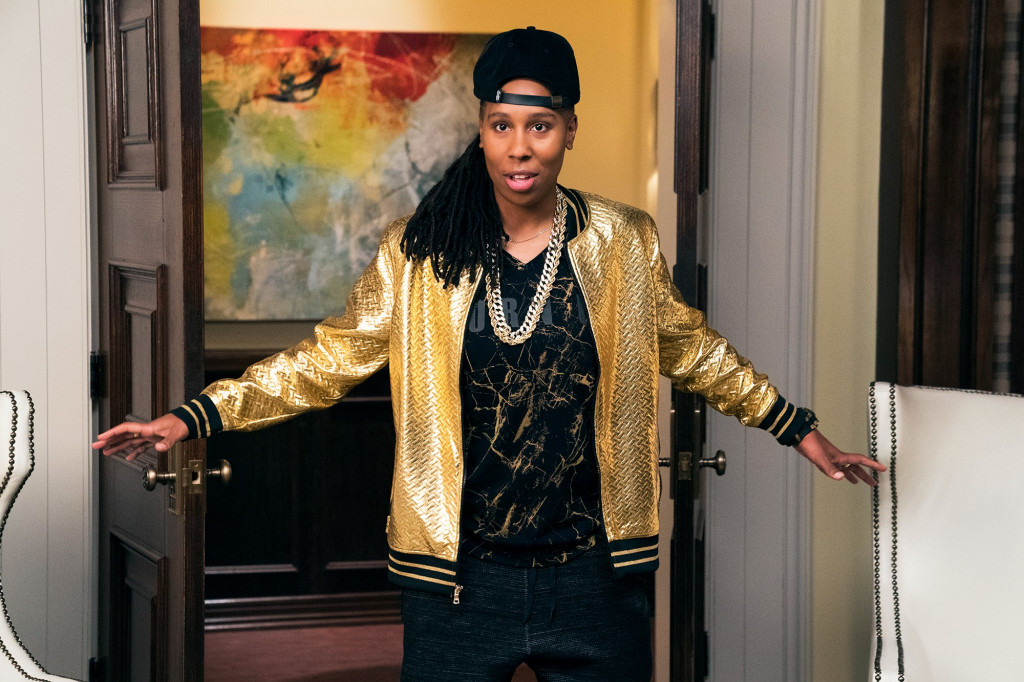 Emmy Award-winner, Lena Waithe has earned a reputation for herself by being a part of critically acclaimed films and TV shows. She has either been a writer for these projects, or has been a part of the cast, or been at the helm as a producer. Her most prominent credits include 'Master of None', 'Dear White People', 'Transparent', while upcoming projects like 'Queen and Slim' and 'Boomerang' have created anticipation amongst the fans. The excitement was further fuelled when TBS announced an upcoming comedy-drama written by Waithe. What can be called a passion project for her, 'Twenties' was written by Waithe about a decade ago, the time when she was in her 20s as well.
The show focuses on the story of a girl named Hattie. She wants to be a television writer and wants to go a long way in Hollywood. For now, however, she is stuck in menial jobs and she can't seem to hold them down. On top of that, her love is impeded by her tendency to fall for straight girls. To nudge her in the right direction, to show her the error of her ways and to help her up when she feels down, Hattie has two best friends- Nia and Christine. Things take a cheerful turn when Hattie finally gets her first break into the television industry. The casting has been finalised for the show with Jonica T. Gibbs, Christina Elmore, Gabrielle Graham and Sophina Brown cast in the lead roles.
2. Unqualified (TBA)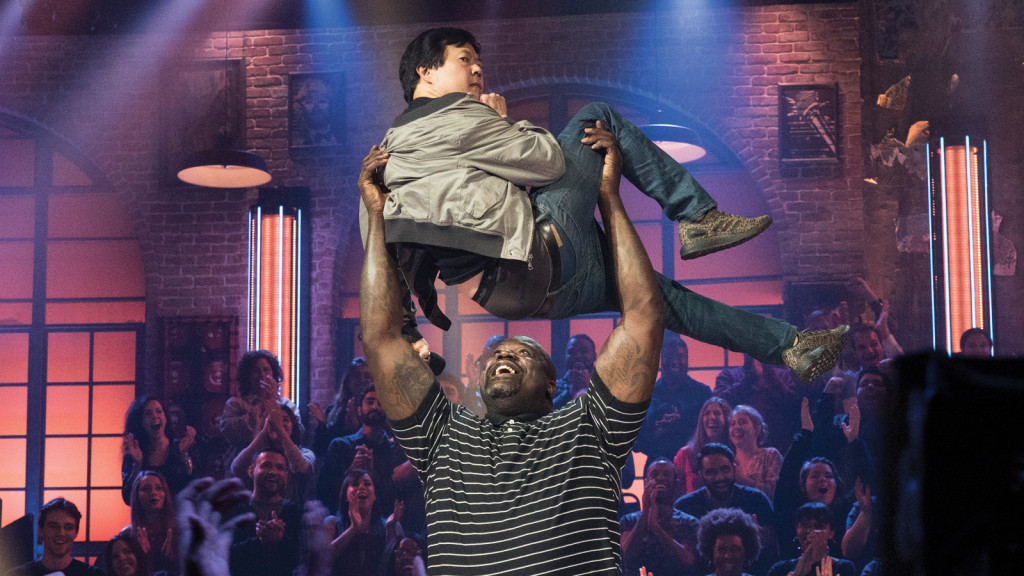 Ken Jeong gained popularity after he played the role of Leslie Chow in the 'Hangover' series. Since then, Jeong has proved to the world that his comedy is something different than what others have to offer. His stand-up specials and the choice of his roles in films and TV shows will prove that to you. It will come as a welcome surprise to fans that his name is listed for a cameo appearance in the upcoming 'Avengers: Endgame'. What's Jeong up to now? The mystery of what job the Russo Brothers have planned for Jeong's character will be solved in almost a month. However, 'Community' actor's streak of finding odd jobs will not end just there.
TBS has ordered a pilot that reunites Jeong with Shaquille O'Neal, after their smashing performances in 'Drop the Mic'. People at TBS must have estimated the potential of their crackling chemistry, and have found to put it to good use. 'Unqualified' will feature the physician-turned-actor and the former basketball player trying a hand at a number of odd jobs – odd because they are just not qualified for anything that they'll have to handle. The rota includes working as a mall security guard, to a primary school teacher, to a party clown! A digital portal allows both of them to interact with their employers, who have no idea who's coming to work for them. In some cases, both Jeong and O'Neil remain unaware of the next challenge.
Read More: Upcoming MTV Shows
1. Close Enough (TBA)
There are some projects that quickly pick up the pace, as soon as they are announced, and before you know it, they are already on your TV screens. On the other hand, there are some for whom you have to wait for a very long time, anticipating the release date, as the channel keeps pushing the date further. 'Close Enough' falls into the second category. Emmy Award-winner James Quintel (best known for 'The Marvelous Misadventures of Flapjack' and 'Regular Show') is the creator of this series, which has reportedly wrapped up production and is just waiting for a release date, while the fans wonder why TBS has not aired it by now.
The animated series follows the story of a couple who are coming to terms with their transition from their 20s to 30s and trying to handle all sorts of responsibilities that come with it, though not in the subtlest of manners. TBS' prior ventures in animated series, in the form of 'American Dad!' and 'Final Space', have brought award nominations, critical praise and the love of the audience to it. Naturally, the upcoming project has incited an excitement for this much-awaited series. Let's see how long it takes before TBS decides to put us out of our misery.
Read More: Upcoming FX Shows