Tyler Perry has established himself as a successful writer, director and producer for stage, television and film. He got his breakthrough in films with the highly successful 2005 release 'Diary of a Mad Black Woman', a film which he wrote, produced and acted in. He also adapted his play 'Madea's Family Reunion' into a movie, which too was a success. He works on many projects simultaneously and always has a movie waiting to release — whether it is as an actor, writer, producer or director.
As a master of entertainment gimmicks, Tyler Perry has made a polarized fan following with Madea's makeup and wig. So, it was a shocking surprise when Perry announced the retirement of his cult character with the 2019 movie, 'A Madea Family Funeral.' At this point, the question that might be circling your mind is what is the next Tyler Perry movie? Well, you are at the right place. Here's the list of upcoming Tyler Perry films scheduled to release in 2019 and 2020. We can only hope that the new Tyler Perry movie would be as good as some of his recent ones.
1. A Madea Family Funeral (2019)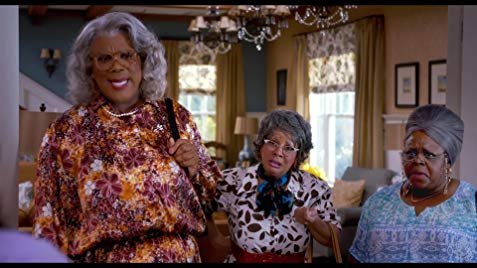 When 'A Madea Family Funeral' hit theaters on March 1, 2019, it has been 20 years after viewers first met the bible wielding grandma. We have seen her in dozens of films, plays and series. "I just don't want to be her age, playing her," Perry said in a TV show. The Madea films span 10 installments and have swept around $500 million worldwide. The iconic character was first introduced in Perry's 1999 play 'I Can Do Bad All By Myself.' The legend says that she was modeled on his mom, and the character stole the hearts soon with comical and vulgar language. The movie follows the hilarious and nightmarish events when a family reunion turns into havoc. Critics hailed Perry for coming back to form by blending insanity with humor.
2. The Haves and the Have Nots (TBD)
The Haves and the Have Nots, fondly called as HAHN, was renewed for a sixth season and premiered on January 8, 2019. The series, which is executive produced, written and directed by Perry, closely follows three families in Savannah, Georgia. The OWN drama is also considered as one of the most successful television series in the history of the network.The series has earned a considerable cult following with its moral conscience, affairs, conflicts, and dilemmas of the multiracial characters.
3. The Madea Revamp (TBD)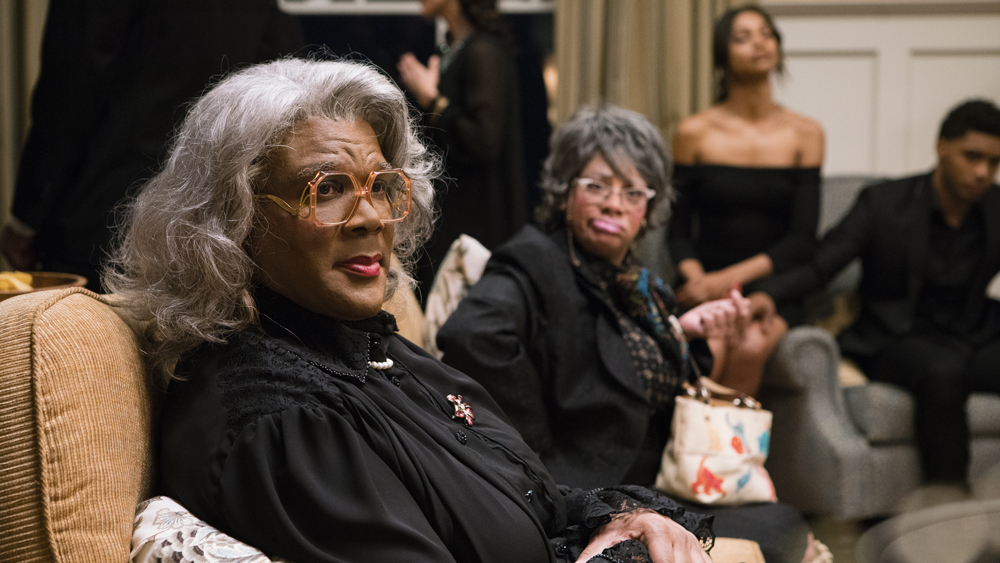 After the retirement news of Madea went viral, Perry has made it clear in more than one occasion that he doesn't want to kill the hotheaded grandma. He hinted at the possibilities of taking back the character to the 70s and revamps the movie franchise. Perry was at the spotlight after his performance in Adam McKay's Oscar-nominated, 'Vice.' He played former U.S. Secretary of State Colin Powell in the movie and revealed that he actually sought permission from Powell before taking on the role.
4. Upcoming Tyler Perry TV Show (TBD)
Perry has signed a deal with Viacom to produce programming for television, film, and other video platforms. The deal will start rolling from 2019. Reports suggest that Perry will be starting with 90 episodes for BET, which aimed at the more traditional fans of the star. Known for churning out episodes and movies at a lightning speed, Perry is expected to keep up the same pace for BET too. "Everybody's choosing their own corners. Eventually, there will be a long-term problem with linear, but we're not there yet especially with my audience," he said, citing internal research. "We still have some time to make a huge impact," Perry told THR.
Read More: Upcoming Jada Pinkett Smith Movies
5. The Year of the Great Storm (TBD)
After the Madea farewell funeral party, Perry is producing The Year of the Great Storm, a film directed by Karzan Kader. The film revolves around dramatic collision of Amy Biehl, an American Fulbright scholar who was trying to make a difference in South Africa, a group of young black protesters desperately trying to end decades of systematic racism, a country near civil war struggling with its national destiny, and Amy's American parents thrown into the middle of a tumultuous worldwide uproar. It's an extraordinary journey of race, tragedy, forgiveness and true redemption
No other personality in Hollywood has been more prolific than Perry who currently writes, directs, and produces three shows for the OWN Network. Ever since 1998, he has been writing and directing one play and at least one movie a year. With the Viacom deal starts rolling; his traditional fans will have more Perry treats while the young spectators of Hollywood will have to find more facets of the multi-talented Tyler Perry. Because, nobody knows the rites of African-American grief better than Perry, and he knows that well. Enough reasons for him to invent a new avatar for himself. Nevertheless, we can't help but miss Madea already.
Read More: Upcoming Black Movies