Varun Dhawan is an actor who is yet to see a commercial failure, even after so many films. Varun Dhawan started his film career as Assistant director through Karan Johar's 'My Name Is Khan' (2010) and in 2012 he marked his debut as an actor with romantic comedy 'Student of the year' along with Siddharth Malhotra and Alia Bhatt. .He's a charmer, an amazing dancer and packs volts of energy with him on-screen.
Since it's a tedious and trick task to live up to the huge expectations he has on his shoulder, one can't blame him for playing his cards safe. Now, it's certainly time for him to build his career with more concrete and less candyfloss, if you know what I mean. Will he be able to keep the streak going? Will he make more movies like 'Badlapur'?
Here's the list of upcoming Varun Dhawan films scheduled to release in 2018 and 2019. We can only hope that the new Varun Dhawan movie would be as good as some of his latest ones.
7. Sui Dhaga (2018)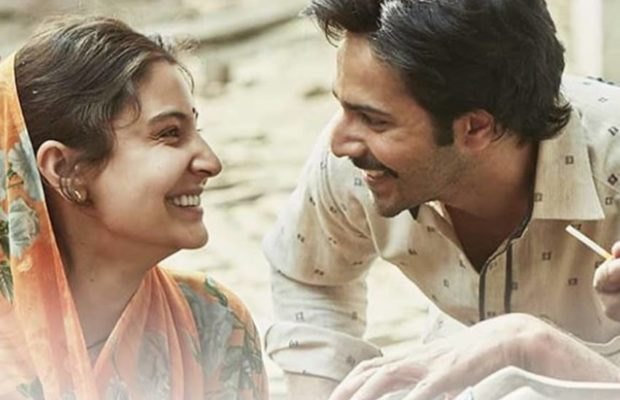 Sharat Kataria, who made 'Dum Laga Ke Haisa' (2015) will direct 'Sui Dhaga' under Yash Raj Films where Varun Dhawan and Anushka Sharma are cast for together for the first time. Varun Dhawan plays a tailor and is undergoing a workshop to fit in to the role, no pun intended. Sharat's style of film-making involves a raw Indian nativity and 'Sui Dhaga' appears to be on similar lines.
Release Date: 28 September 2018
6. Shiddath (2019)
'2 States' director Abhishek Varman ensembles star cast including Varun Dhawan, Alia Bhatt, Sanjay Dutt, Sridevi, Aditya Roy Kapur, Sonakshi Sinha for a romantic drama. But now that Sridevi Boney Kapoor is no more (may her soul rest in peace), an update on the cast and release date of the movie is yet to be made. With '2 States', Abhishek Varman did a good job in making a decent film with a mediocre script.
Release Date: September 2018 (Initial announcement, possibly pushed to late 2019)
5. Five (2019)
After directing biopics 'Mary Kom' (2014) and 'Sarabjit' (2016) and action thriller 'Bhoomi' (2017), director Omung Kumar will direct a psychological thriller film 'Five'. The film initially cast Akshay Kumar as the leaad, who was later replaced by Varun Dhawan. Very little is known about the movie at this point, but Omung is maintaining a balanced line up of movies and is receiving acclaim for every movie he makes. Hopefully, Varun's acting skills will be tested with this one.
Release Date: January 2018 (Initial announcement, no further update, possibly pushed to 2019)
4. Biwi No. 1 Remake (2020)
After the commercial success of 'Judwaa 2′ (2017), Varun Dhawan and his father David Dhawan are set to reunite to remake yet another Salman Khan's comedy hit' Biwi No. 1′ (1999), which had Salman and Karishma Kapoor in lead roles. The intention here is pretty clear, David Dhawan wants to give his son another commercial blockbuster through remaking a tried and tested slapstick comedy. Don't expect much novelty from this one.
Release Date: Yet to be announced. 2020 (Estimated)
3. Ranbhoomi (2020)
Karan Johar, Varun Dhawan and Shashank Khaitan teamed up a couple of times for 'Humty Sharma Ki Dulhaniya' (2014) and 'Badrinath Ki Dulhaniya' (2017). While both the movies have nothing new to offer in terms of story-telling, the former succeeded in making a mark of its own. It's better if 'Badrinath Ki Dulhaniya' is left unspoken about. By the looks of it, the trio might just be trying to come up with something different from their previous ventures. Let's just hope that this one is miles ahead of those films, due North of course. Rest of the cast and crew are yet to be announced.
Release Date: November 2020
2. ABCD 3 (2020)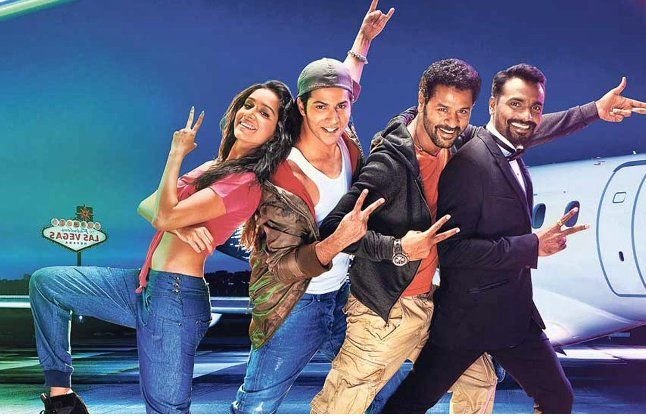 'ABCD: Anybody can dance' is a blockbuster franchise. Glamour, music and dance box office pretty much sum up the two ABCD movies. But alas, screenplay, novelty and originality fail to make it to the list. You can see 'ABCD 2' in 3D, yet the writing is ironically flat. Dance choreographer turned director Remo D'Souza announced the third installment of the franchise on a dance reality television show. Hopefully, the string of dance performances in the movie have a better story filling this time around. And of course, expect killer dance moves from Varun Dhawan.
Release Date: Not announced. 2020 (estimated)
1. Shuddhi (2020)
After a saga of rejections, re-castings and walkouts, Karan Johar finally managed to finalize the lead cast of 'Shuddhi'. He roped in two of his star prodigies Varun Dhawan and Alia Bhatt yet again to act in this Karan Malhotra's directorial. After years of rotting in pre-production, the film is finally ready to go on floors and is estimated to release in 2020. The movie is said to be a historical/fantasy drama. There will be no shortage of headlines the movie will make, all it needs is a head and tail in the screenplay to become a critically acclaimed blockbuster.
Release Date: Not announced. 2020 (estimated)
Despite of having several more money spinners in the list, Varun managed to sneak a few interesting and promising projects. Let's hope he continues his streak with quality movies.
Read More: Upcoming Salman Khan Movies