If there is one genre of cinema which can be called truly American, it is the western. The genre has brewed up from the heart of the American western culture, and represents American life like few others. Westerns were made almost as soon as the medium of the motion picture was introduced in America, with 1903's 'The Great Train Robbery' being among the earliest examples of the genre. Through the years, the basic aesthetics, plot tropes, and costume of western films have remained the same, with new subtexts being added under the garb of a basic western plot.
Westerns films and shows have enjoyed huge unrivaled popularity in the United States, especially till the 1960s, with most popular shows on television also belonging to the genre. As time went by, westerns gained popularity outside of the United States, and spread across countries like Italy, India, and Japan. Italian filmmakers who were interested in making western films usually hired American TV actors of western shows to star in their movies, and this is exactly how Clint Eastwood got selected by Sergio Leone to play The Man With No Name in his Dollars trilogy. The westerns made by Italians came to be known as spaghetti westerns, and these directors, like Leone and Sergio Corbucci, were responsible for making some of the most iconic westerns (besides the Dollars series) of all time like 'Navajo Joe' (1966), 'Django' (1966), 'The Great Silence' (1968), and others.
Even to this very day, the western genre has continued to enjoy huge popularity throughout the world, and the genre is now being modified to include elements from other genres, as we have seen in the popular TV series, 'Westworld'. In 2019, movies like 'The Kid', 'Deadwood', and 'The Outsider' have already impressed the audiences. If you are a fan of the genre and are eagerly waiting for updates on new western films, then you have arrived at the right place. Here's the list of upcoming western movies scheduled to release in 2019, 2020 and beyond.
6. Eminence Hill (2019)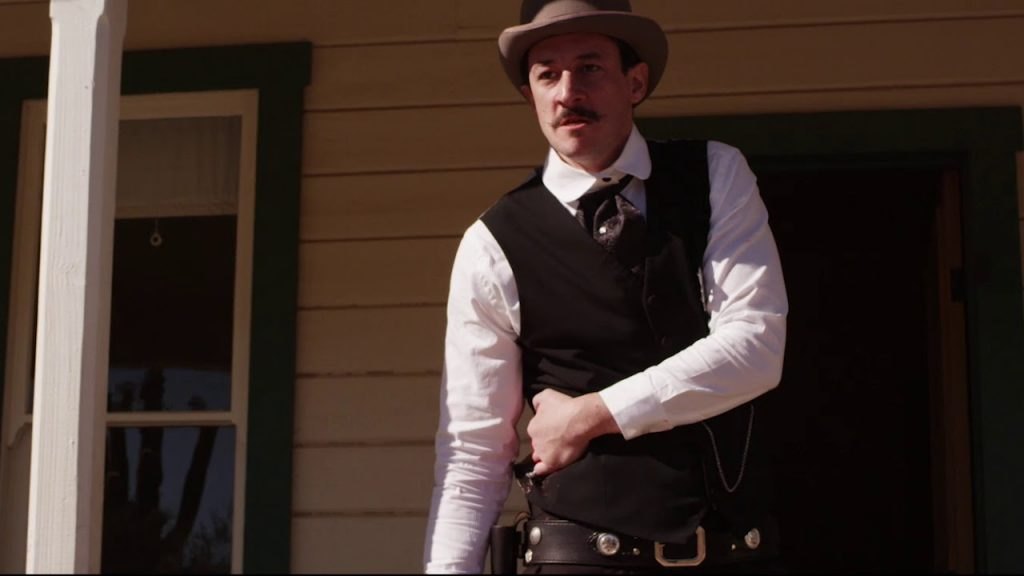 Robert Conway has been an independent filmmaker all his life, and has come up with interesting projects over the years, mostly concentrating on the western and horror genres. 'Eminence Hill' is the second western of his career after 'Redemption'. The story itself is rather fascinating, as it focuses on a lawman and his tracker as they try to find a girl kidnapped by a notorious gang. We just hope the film turns out to be an instant genre classic.
5. East of Yuma (2019)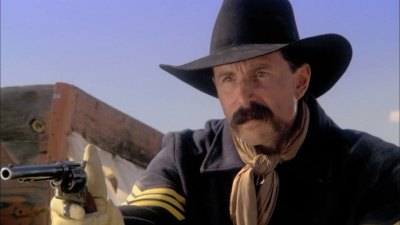 Set to release in 2019, 'East Of Yuma' is a western action/drama film starring Sarah Minnich, Thadd Turner, and Gary Colombo. The film is adapted from a book of the same name by the American author D.J. Duncan. 'East of Yuma' follows the story of the Marshal of Yuma, Jessee Cranston, who decides that he cannot continue fighting dangerous criminals throughout his life and needs to find something else to do in life. Thus, he decides to quit his job and retire to his uncle's ranch. But peace is something that doesn't go well with Cranston. When his uncle is found murdered, Cranston takes it upon himself to teach the perpetrators in a language they understand well.
4. The Wild Bunch (TBA)
In 1969, controversial filmmaker Sam Peckinpah came out with one of the bloodiest, grittiest, and coolest western films of all time, 'The Wild Bunch'. Being a director with a penchant for the off-beat, Peckinpah made this film about gunmen who are finding it hard to keep up with the changing times; a concept never quite seen in western films before. The film ended up getting glorious reviews from critics, and its legacy has only gotten stronger over the years.
Warner Brothers had announced way back in 2011 that they are planning to remake the film. It was only recently, in 2018 that Mel Gibson got attached with the project as co-writer and director. His version of the film is set to star actors like Jamie Foxx, Michael Fassbender, and Peter Dinklage. Gibson is a master director of violence, having impressed us thoroughly with the 2006 venture 'Apocalypto' and 1995's 'Braveheart'. As we wait with bated breath while Gibson concocts his vision of the violent wild west, we must also remember that the film has not yet gone to the floor. The release date remains unannounced as of now.
3. Young Guns (TBA)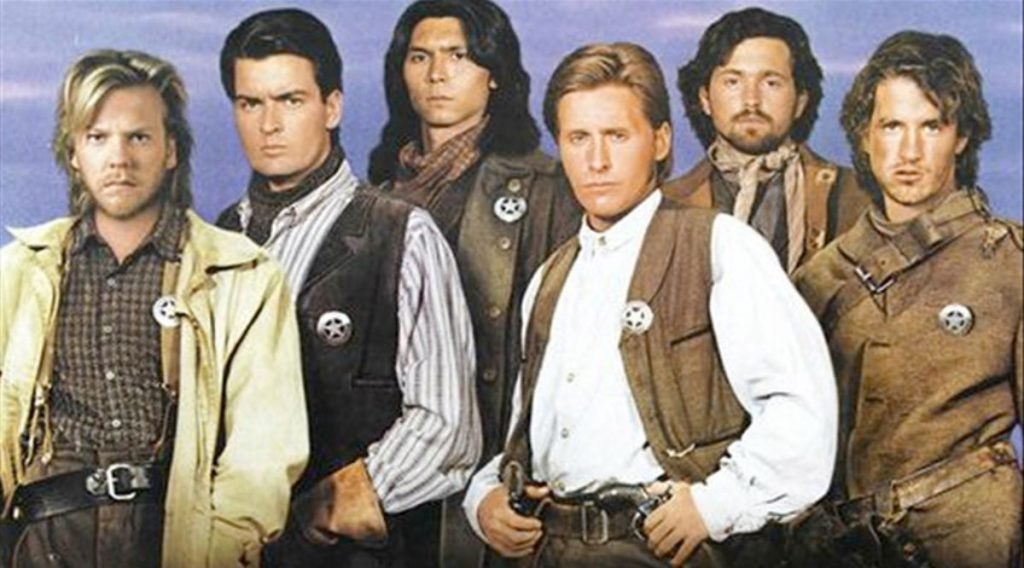 Billy The Kid is one of the most notorious outlaws in American history, with his stories having passed on through generations as examples of the ultimate notoriety in the Wild West. Numerous filmmakers have made films on Billy The Kid over the years, but none has been as popular as Christopher Cain's 1988 film 'Young Guns'. With a cast comprising of Emilio Estevez, Kiefer Sutherland, Lou Diamond Phillips, Charlie Sheen, and others, the film managed to capture the imagination of the American audience, going on to become a huge commercial success. Morgan Creek Entertainment Group, the 'Young Guns' franchise's producers, are reportedly interested in rebooting the series once again with fresh faces. However, the company is keeping further details of the project under the wraps. We can expect the new film to be a multi-starrer, as the company will definitely not use complete newcomers or unknown actors for this massive project.
Read More: Upcoming Fantasy Movies
2. Spirit Reckoning (2020)
Horror westerns are quite a popular subgenre, and have been around since DC first brought out a comic book series called 'Weird Western Tales'. There have been many horror western films made in the past, but most of these movies failed to garner mainstream box office success, and only gained popularity within a certain section of the audience who are sometimes referred to as "genre junkies".
Having said that, if you do want to try out one such horror western, actors Lew Temple and Sean Patrick Flanery are coming out with one next year called 'Spirit Of The Reckoning'. The project is being helmed by director Jimmy Lee Combs, who says that the film will be "a fun-filled action-horror-western that has never been done like this before and we're billing it as John Woo meets Sergio Leone meets the horror genre". Flanery's character, Lawson Lovette, is a psychotic gunslinger who does not hesitate for a second before pulling out his revolver from the holster and causing a massacre. Temple plays his rival, Ottis Clement, who is equally prone to violence and has left a number of corpses behind him wherever he has been. The film promises to be bloody, violent, and exciting!
Read More: Upcoming Thriller Movies
1. Cowboy Ninja Viking (TBA)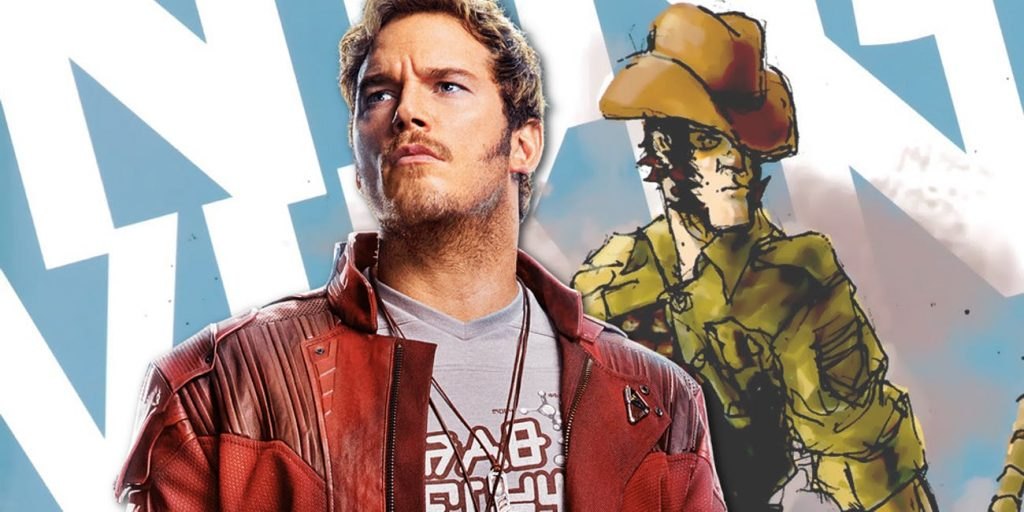 This highly-anticipated genre mashup film was announced to be releasing in summer 2019, but has now been stalled indefinitely. The film is an adaptation of the Image Comics' limited series of the same name centering around a character called Duncan who serves as a member of a counter-intelligence agency comprising of agents suffering from multiple personality disorder. Duncan has three alternating personalities — that of a ninja, a cowboy, and a Viking soldier.
Chris Pratt was announced to have been roped in for the leading character with Priyanka Chopra being in the talks for playing the female lead. One of the personalities harbored by the central character is that of a cowboy, and thus it can be expected that the film will contain western tropes to explore this part of Duncan's character. But the sad news is that the producers are not yet sure about how to go on with the production since the project has not yet gone past the scripting stage.
Read More: Upcoming Family Movies