Interesting piece of trivia to kick this one off. The film that you probably thought was going to be lost in oblivion, the agenda of this article, 'Hansel and Gretel: Witch Hunters', an R-rated revisionist spin on the classic German legend, is actually regarded as a cult movie by many noted critics. It turned out to be a major international and overseas hit back when it released, and even though mostly every single critic on the planet derided it when it came out six years ago, mostly all of them, in retrospect, acknowledged that the film was rather entertaining in all capacities, and completely unpretentious in that regard, uncovering a new, pertinent skill in near B-movie making.
I am sure little of what I just stated would matter back then to the makers, especially after the movie made a good amount of money at the ticket windows. However, when you look at it now, discussing the prospects of a sequel to a cult movie that everybody liked or at least enjoyed in retrospect seems much more practical than that of a movie that earned a respectable amount of bucks but was universally discarded by critics as a "bloody mess", quite literally. As for my consensus, I already am somewhere in the middle. I understand the intention, and lowered expectations do help if you truly want to just sit back and watch about heads and limbs flying as this sibling pair spell nightmare for the witches that haunted them in their childhood. Considering everything, the talks of a sequel to this film have been highly variable, especially in terms of their frequency.
'Hansel and Gretel: Witch Hunters' was definitely getting a sequel back in the day, but the reason we are back to discussing this is that talks just sprung up again. Maybe a TV series, maybe a direct sequel. We examine those odds here. Read on to find out everything we know about the rumored sequel to this film.
Hansel and Gretel 2 Plot: What Can It Be About?
The first film continues the popular German folklore of the sibling pair as their father abandons them in a forest and the two are captured by a cannibalistic witch in her hut made out of candy. Of course, the duo are able to escape from there by incinerating the witch, but turns out that there are a whole lot of other witches that need banishment, and the film banks upon that twist to deliver a bloody, gory, full of swears film about how the sibling duo grow up to become fabled witch hunters. Yes, the plot is pretty thin on this one, but the brutal fight scenes are well done, even if not tastefully so. Bottom line: in a world with five Transformers films, one tiny 'Hansel and Gretel' sequel wouldn't hurt.
And so it was there, on the charts, ready for a 2016 release. The makers and the cast members of the film were all very excited reportedly to be back, with one of the producers, Adam McKay saying, "everyone feels like as good as the first one is, we can really jack it up a level with the second one. So, fingers crossed everyone will come back, including Renner and Arterton." What happened then? Perhaps it got lost in the heaps of sequels and prospective scripts to be produced by Paramount, perhaps something else. But the truth is that if there is a ripe time for producing a sequel to the cult film, it is now, lest the property be deemed too old to reprise and be stuffed into the black box of potential sequels that never got made.
As for the script, there were multiple directions that the makers thought it could take especially since the universe in which the film operated was established well in the first film, even if you didn't like it. Director Tommy Wirkola even penned a script for the sequel that had some "pretty insane" ideas for the second film, with McKay also stating that "this could be one of those instances where the sequel does go further than the first one. Think different kinds of witchcraft." Other than that, the first film dealt with fabled-gothic-horror in a way that made it really, really fun to watch. I wouldn't call it a homerun when it came to horror fantasies, but we have to remember "entertaining" as the key word here. I would certainly expect a potential sequel to delve deeper into that: witchcraft, Sabbaths, rituals, rites and the likes.
That being said, I also understand why Paramount was once interested in having the sequel go the PG-13 way, even though I do not agree with it, especially since half the first film's cult reputation is based on how the first film managed to make stabbings, dismembering and straight up slashing and beheading look like a lot of fun. Outlandish is the key here. Also, witches.
Hansel and Gretel 2 Cast: Who Can Be In It?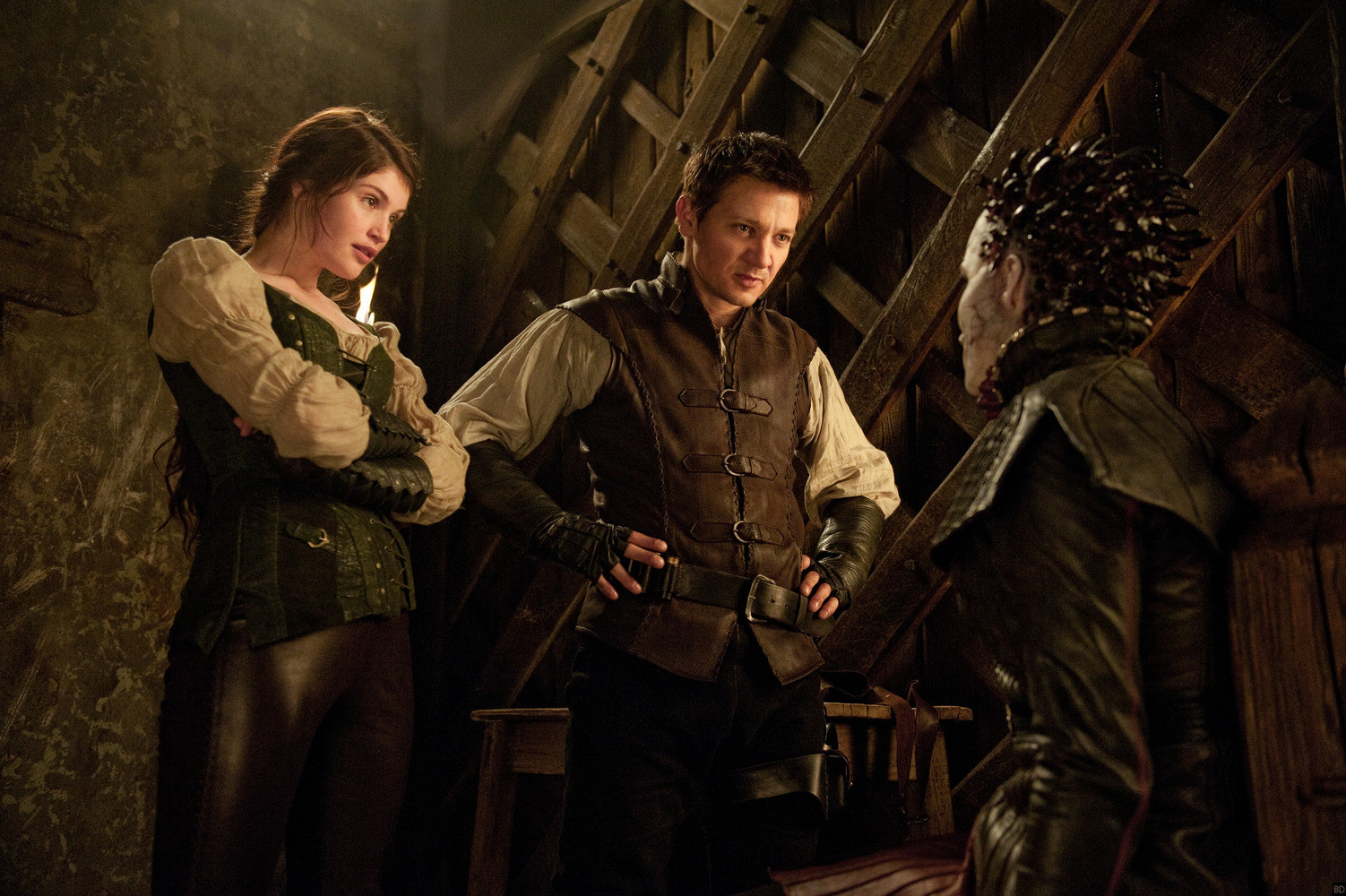 Both Jeremy Renner and Gemma Arterton playing the titular duo were vastly interested in returning for the already announced sequel, especially since making the first one was invariably a hoot for the entire team, more so for Renner, stating that it was "a lot of fun doing the movie". Since the first film ended with the duo joining hands with the teenager Ben (who would be all grown up now) and Edward the troll, we can also expect Thomas Mann and Derek Mears to reprise their roles from the first film. However, now that Renner is done with the 'Avengers' franchise for now, at least until work begins on the 'Hawkeye' series for Disney+, it would seem like the right time for the sequel to pick up, even if Renner's involvement majorly stays dependent on Wirkola returning to direct, which the director refused. Read more on that in the next section.
Hansel and Gretel 2 Crew: Who Can Be Behind It?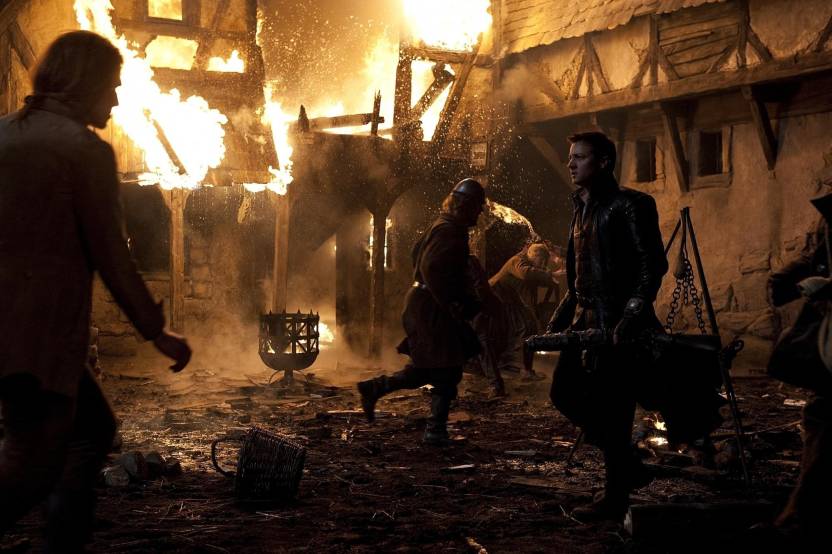 It was announced that Bruno Aveillan would be making his feature film debut with the sequel, since Wirkola stepped down to focus on some other of his indie projects. However, Wirkola had already penned a draft of the script, and was expected to be involved in a major capacity in the development of the film, including executive producing. No further updates on this front have been heard yet.
Hansel and Gretel 2 Release Date: When Can It Premiere?
The greenlit sequel had a release date for 2016. Seeing as though that didn't happen, and assuming that the desire for a sequel gets ignited yet again sometime within this year, a 2021 release date seems plausible for 'Hansel and Gretel 2' or 'The Return of the Witch Hunters'. Just thinking out loud. There was also chatter stating that Paramount was rather interested in developing a TV series based on the adventures of the witch-hunting duo and that it had more chances of happening than the sequel film. No updates have since been received on that front either.
Read More in Previews: Get Out 2 | Transformers 7