For both film aficionados and trade pundits, the Disney-Fox merger has been an interesting case study. Finalized at an approximate $71.3 Billion of valued Fox assets, this is easily among the costliest business acquisitions ever in the history of the known world, but what we are here for primarily concerns only with the impact this merger is bound to have, and has already had on the entertainment industry.
While I wouldn't claim Fox's 'X-Men' franchise to be a home run like the MCU, given its many temporal inconsistencies and continuity issues, it really seemed to be getting into its own with spin-offs and new solo and character films including the wildly successful 'Deadpool' movies and 'Logan', plus a pivotal, central 'X-Men' franchise with newer mutants brought along with 'Apocalypse' and the rebooted timeline from 'Days of Future Past'. This seemed to be a good direction for the franchise and the studio to be headed in along with a number of films in the pipeline, before the merger led to major shelving of a majority of the projects already in various stages of development. However, that wouldn't stop us from wondering and intelligibly guessing what new directions the franchise could be headed in. Here is the list of upcoming X-Men movies (new releases) that one should keep an eye on. We hope these latest X-Men movies are better than some of the recent ones.
9. Multiple Man (TBA)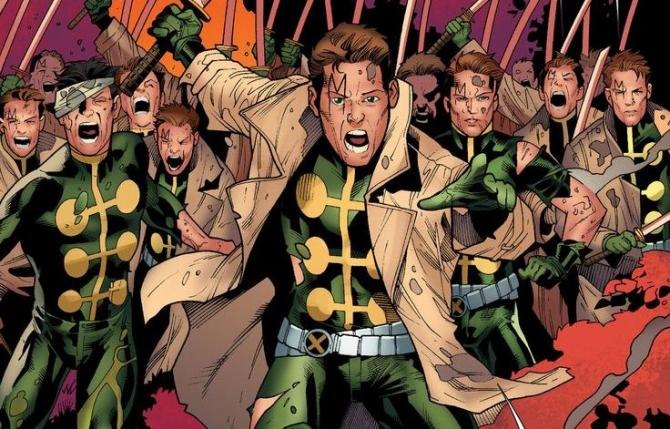 The chatter on this one died quite as quickly as it begun, but there is still no saying when and if this would materialize into an actual film. Being among the numerous character based solo spin-offs that Fox announced after the success of 'Logan' and 'Deadpool', its current fate as with numerous other properties on this list lies in the hands of Disney, and there is still no saying whether an audience friendly studio such as Disney would be interested in investing in a non A-lister comic book character, even if James Franco was initially attached to star.
8. Gambit (TBA)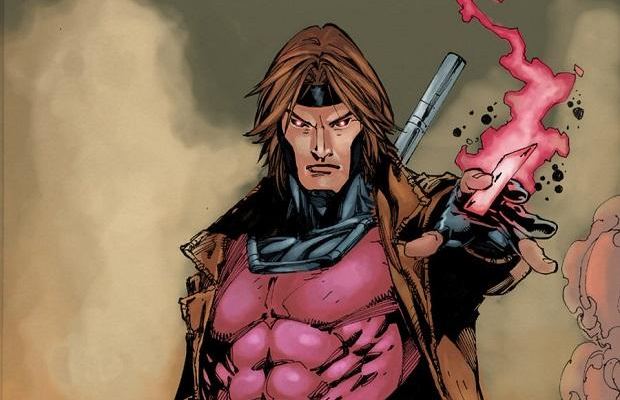 The 'Gambit' movie has unfortunately long been stuck in development hell; at least long enough to certainly inhabit that zone for the foreseeable future. Despite a number of directors being attached to the project and eventually leaving, including Doug Liman and even Gore Verbinski, coupled with Channing Tatum's numerous attempts to revive the project at his own end, 'Gambit' hasn't taken off beyond the writing board for now, and stepping into new hands, I hardly think it will be likely that Disney would be interested in making one. Seems like we will be stuck with the 'X-Men Origins: Wolverine' incarnation of the character, which was cool too, but nothing to warrant a solo origins film. The animated versions suffice though.
7. Untitled Kitty Pryde Movie (TBA)
Among the numerous mutants that the X-Men universe offers, Kitty Pryde would rather seem like a completely unusual choice for branching off into a new superhero origin story. The character has the ability to phase through walls and potentially any matter, and has been portrayed by Ellen Page in the movies until 'Days of Future Past' when the timeline for the films are rebooted. Regardless, if this happens, a solo film for Shadowcat could be the X-Men franchise's first female led superhero movie, even if I currently fail to understand what future bearing it would have.
6. X-23 (TBA)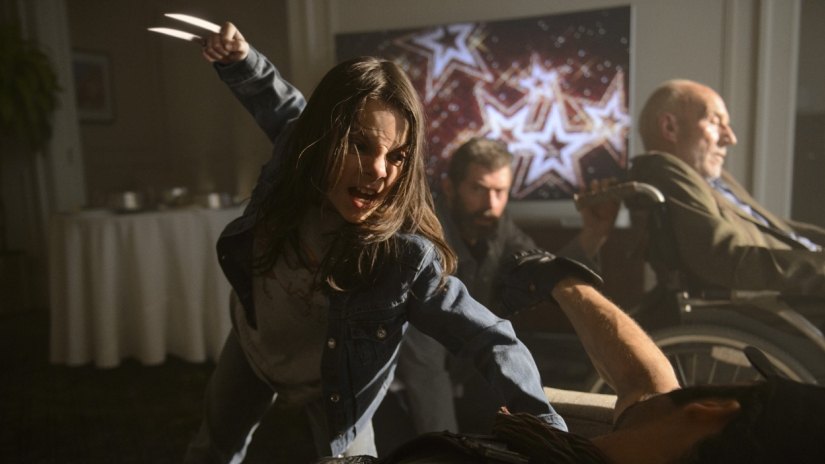 Ever since she created quite an impact with her portrayal of Laura in 'Logan', the fans (including yours truly) have been vying to see her on screen in any form that is doable for any studio. However, the standalone nature of 'Logan' as a film, and Jackman departing from the role decimating any chances of a direct sequel, a solo spin-off origin seemed like the only way to go for X-23, along with several sub-plots involving the development of the other mutant children seen in 'Logan'. The studio too seemed to heed to that, with James Mangold too expressing interest in returning as director if it happened. However, among Fox's ever uncertain slate of films, and now an uncertain future with regards to the merger, 'X-23' remains a project that is in development with some semblance of a script, and that's all there is right now.
5. X-Force (TBA)
Among the funniest bits in 'Deadpool 2' was the part where Deadpool assembles his team of superheroes which he labels X-Force, and before landing from an air drop, all of them die in a darkly comical fashion, except himself and Domino, played by Zazie Beets. Fox and Disney both have since been interested in developing a spin-off superhero team up movie of the same name, but confirmed cast members who could be returning only included Reynolds himself, Beets as Domino and Josh Brolin as Cable. 'X-Force', albeit still envisaged as R Rated was seen as a breather between the second and the third 'Deadpool' film, both of which star Reynolds in key roles. There is no saying currently if Disney is still interested, but this sure should be interesting if it can materialize to something concrete.
Read More: Upcoming Sci-Fi Movies
4. Deadpool 3 (TBA)
Sooner or later, we all know this one would be coming. Ryan Reynolds playing Deadpool is an international icon by now, and there is no way he is done playing the character after two outings. However, that is my gut talking. The logistics on this one pan out quite differently, I must say. Even if he continues starring in future solo films of his own and spin-offs and is not a part of the canon MCU, even if tomorrow the X-Men come to be a part of it, a property as foul mouthed and hardcore R-Rated as 'Deadpool' will be difficult to market for a family friendly company as Disney. There is no saying when, but a third part starring Reynolds and Zazie Beets that was originally scheduled after the spin-off team-up 'X-Force' is definitely happening.
Read More: Upcoming Superhero Movies
3. Untitled MCU X-Men Film (TBA)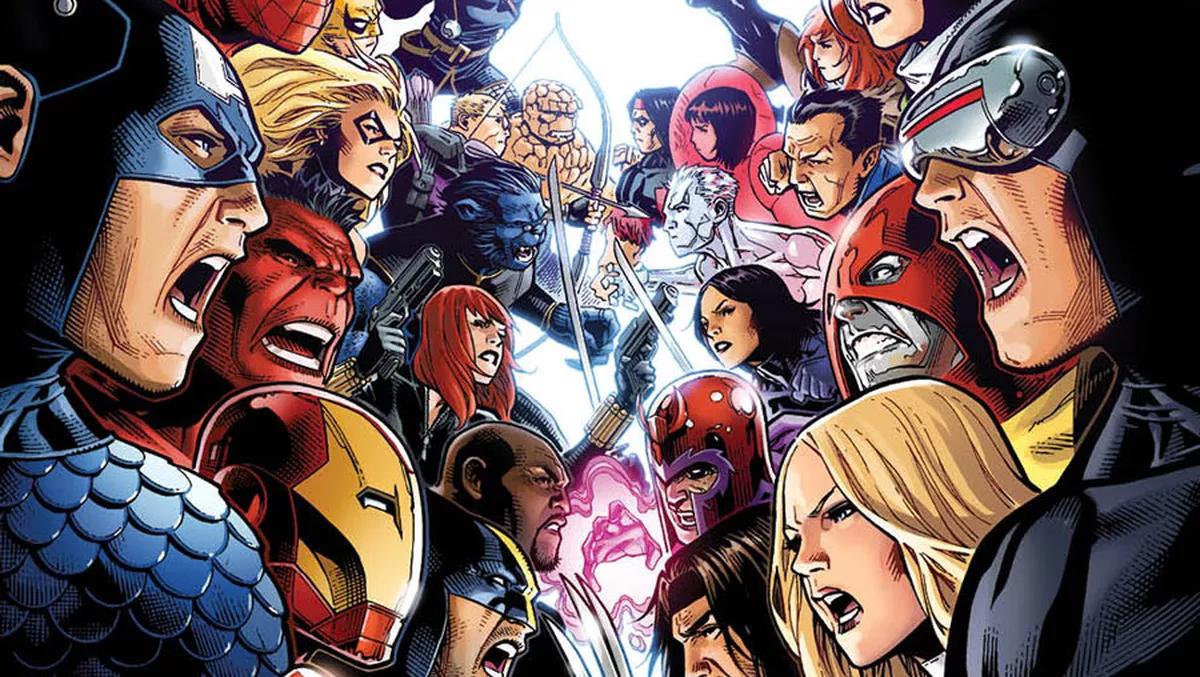 Now this is something that finally adds a lot of excitement to the proceedings. While there have been only whispers for the project, I would still reckon that the possibilities of this happening rank higher than the other films on the list. Now that finally all of Marvel's comic book properties, and more importantly the film rights to them lie in one place, it is only a matter of time before Disney and the MCU act and materialise on that. I also suppose that this would happen with a new cast and could take some films or chapters leading up to it to finally happen in a manner that is cohesive and sensible. If all the Avengers assembling could lead to a deafening roar in the theatres, imagine what it could be like if the X-Men could also be present. This is the stuff comic book dreams are made of, and for all we know, this might soon be a reality as well.
Read More: Upcoming Star Wars Movies
2. The New Mutants (2020)
Facing numerous re-shoots, additional photography, schedule changes and uncertain release dates, 'The New Mutants', another X-Men spin-off, directed by 'The Fault in Our Stars' fame Josh Boone was the first in a planned trilogy of horror movies based on the graphic novel of the same name, but that was before the merger. As of now, this will be the last Fox X-Men movie to be released from the current slate, before Disney takes over operations and probably begins production on one of its own films. The film will focus on five young mutants still coming to terms with their mutations and abilities stuck inside an experimentative secret facility, from where they find escape. The film's first trailer launched over a year ago, but the movie was since indefinitely delayed for some additional photography to make it scarier, and if history has shown us anything, it's that re-shoots due to studio intervention have always lead to a mixed bag of results rather than a refined product. The trailer, however, does look promising, starring Maisie Williams, Anya Taylor-Joy, Charlie Heaton, Henry Zaga, Blu Hunt, and Alice Braga.
Read More: Upcoming DC Animated Movies
1. X-Men: Dark Phoenix (2019)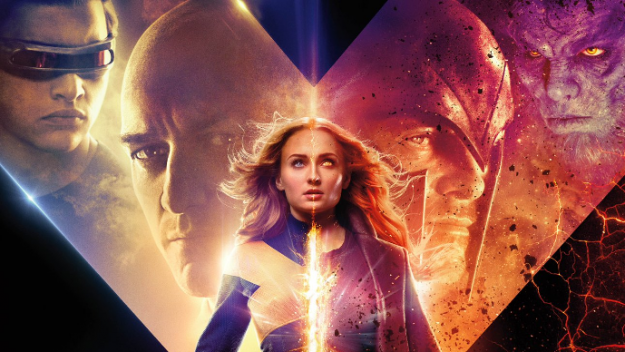 Contrary to popular opinion, I am quite drawn to the X-Men Universe as an avid viewer, since they are able to strike a tone that takes middle ground between the light and breezy Marvel offerings, and the dark erstwhile DCEU, especially since the universe was rebooted neatly with a new cast, James McAvoy and Michael Fassbender being the absolute stars of the show. Other cast members including Jennifer Lawrence, Nicholas Hoult, Sophie Turner, Tye Sheridan, Kodi Smit-McPhee, Alexandra Shipp, and especially Evan Peters as the scene stealing Quicksilver reprise their roles from the previous films.
'Dark Phoenix' will be the second retelling of the iconic X-Men storyline of the same name, the first one being merely wasted as a subplot in 'X-Men: The Last Stand'. This one promises to be a faithful adaptation of the storyline with Jean Grey's alter ego being fully unleashed, an in depth look at Jean Grey's childhood and Professor X's role in suppressing Jean's power, while Magneto's power struggle continues. The original storyline involves Jean being struck by a cosmic entity from space rather than her own repressed psyche, and the latest trailer confirms that. Safe to say, despite the franchise's dwindling future and this being the second to last X-Men feature to be released by Fox, I am sufficiently hyped.
Read More: Upcoming DC Movies