Over the years, Vin Diesel has associated himself with films that have a franchise factor around them. Even though we would have liked Vin venturing into diverse scripts like he initially did with 'Saving Private Ryan' (1998) and 'The Iron Giant' (1999), his franchise formula is serving him quite well. Obviously, when we talk about Vin Diesel in a franchise film, 'Fast And Furious' takes precedence. Yet, he has shouldered and is still appearing in other big blockbuster series as well. The lesser-known 'Riddick' series comes into our mind, so does the recent success of voicing Groot in Marvel Cinematic Universe.
But, he has made a big comeback in another series that started with him and is still going strong. That is the 'XXX' franchise. Vin Diesel is an immensely popular actor, so when he brought Xander Cage from the dead, quite literally, we all knew that 'XXX' franchise is going to become a thing now. In a way, it makes a lot of sense. Ever since the alleged feud between Vin Diesel and Dwayne 'The Rock" Johnson couple of years ago, the future of the famed 'Fast' series has been in a bit of turmoil. The recent outing of The Rock along with Jason Statham in 'Hobbs and Shaw' this year proved to be successful. Universal might as well make a successful spin-off series out of it which leaves Diesel's Dominic Toretto and the family without any formidable star power.
The 'XXX' series gives Vin Diesel the perfect opportunity to have a hit series to fall back to in case anything unpleasant happens with 'Fast and Furious'. 'XXX' by nature is very similar to what Vin has been doing in 'F&F' series over the years, so he and his fans can feel right at home. And that's why after his 'return' in 'XXX: Return of Xander Cage', upcoming 'XXX 4' serves to be another and yet bigger dose of adrenaline rush. So let's talk about how the series has panned out so far.
xXx Over The Years:
The first installment, without much fuss, was named just as 'xXx'. It released in 2002 and featured Diesel as an adrenaline rush junkie with incredible athletic abilities. He is Xander Cage nicknamed 'xXx' (triple X), who is an extreme sports fanatic cum stuntman yet untouched by the law. NSA Agent Gibbons (Samuel L. Jackson) forces him to undertake a dangerous mission in return for freedom from prison. The plot is as familiar as they come for an action thriller starring Vin Diesel. Intimidating Russian baddies are trying to blow up Europe and our underdog Cage has to prevent them with his skills and swag. The film was solid albeit conventional. The action sequences actually made us gasp for breath but the director's cut carried extended footage that showed the demise of XXX.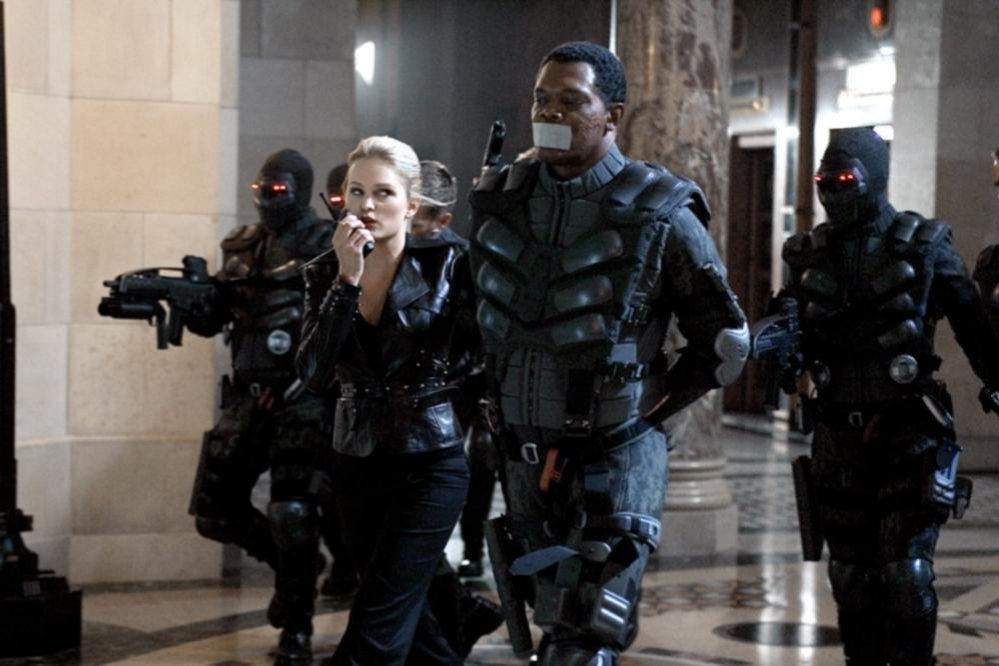 The second one came out 3 years later in 2005 titled 'xXx: State of the Union'. It featured an entirely different lead from that of the first one. Ice Cube portrayed the role of Darius Stone, a former US Navy SEAL who is tasked by Gibbons to head to Washington, DC in order to prevent an insurgency within US Government. Led by Secretary of Defence, General George Deckert, an attempt is made to assassinate the President. The new XXX agent Darius Stone is tasked with finding out the hidden radicals within the US bureaucratic circle with national importance and prevent an impending collapse of the nation. The movie tanked at the box office harder than anything that year. 'State of the Union' was severely criticized for its ludicrous plot devices and overall detached performance. Following its debacle, the series thankfully took a turn albeit a decade later.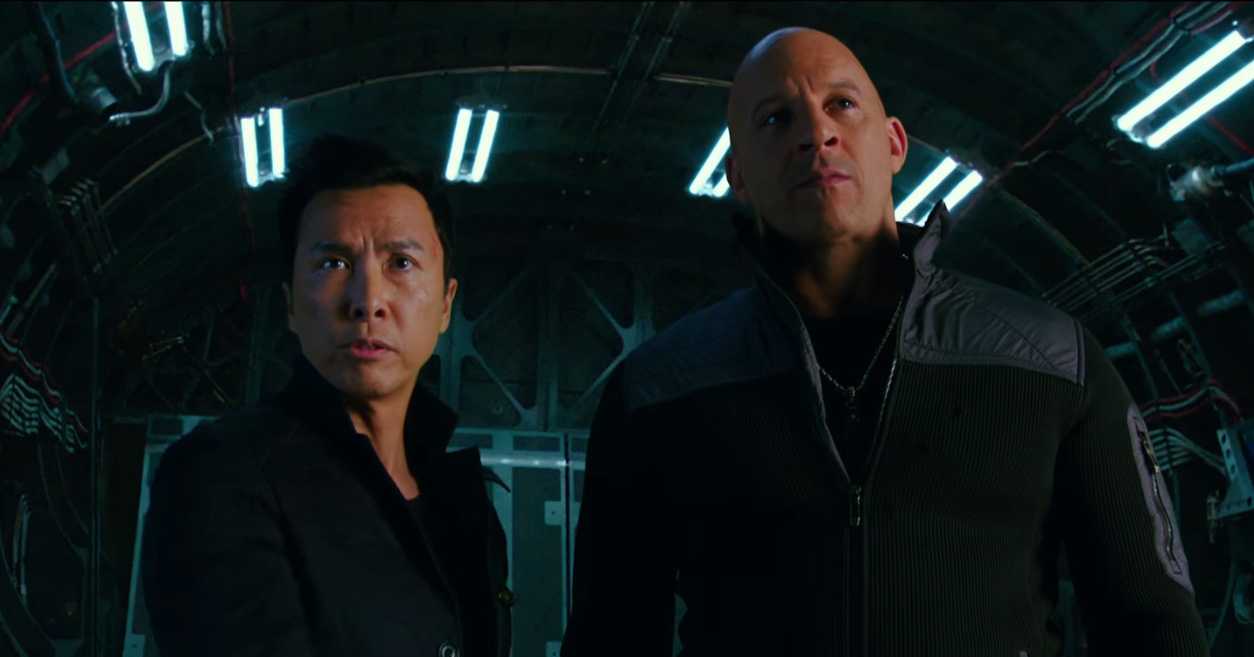 The next one and the most recent one came out in 2017 as 'xXx: Return of Xander Cage'. As it turns out, Xander Cage was alive all these years. He had to come out of his self imposed exile when his Gibbons is hit by a suspicious satellite crash. Xander realizes that it's all about the Pandora's Box, a device that can use any satellite as a missile. He traces it to another deadly group who turns out to be former XXX agents. Xander forms his team that consists of Adele Wolff, Nicks, and the Torch. They specialize in their respective field.
Serena from the other group joins them over creative differences. They soon realize that they are used as pawns as the box is controlled by someone else, by someone within the system. Both the groups race towards retrieving the box and we get to see crazy action, CGI-filled fights, actual races, and good old adrenaline rush. The film became a huge success, topping the franchise, particularly because of Vin Diesel's return as Xander Cage after all these years. Even though the series was never a US darling, its dominance in China is enviable. And that's why when we see so many Asian actors and settings in the 'XXX' movies we need to realize that despite looking so progressive, the reason behind this is entirely different.
xXx 4 Plot: What Will it be About?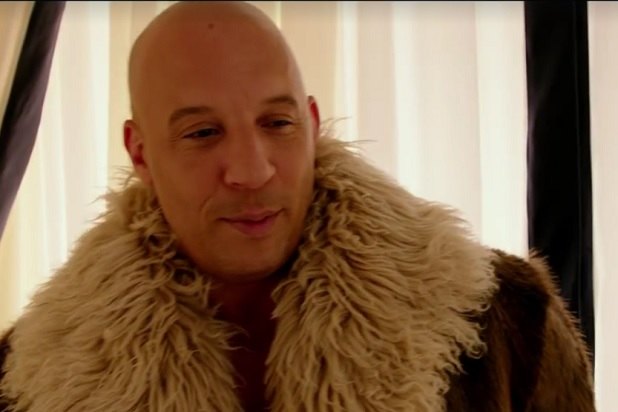 At the start of the year, Vin Diesel let his Instagram fans know that meetings for 'XXX 4′ is definitely going on and asked about their choices. As expected, fans' expectations ranged from Keanu Reeves to Leonardo DiCaprio and Chris Hemsworth. The movie is currently in pre-production stage in Texas primarily because Vin Diesel is busy with his 'Fast' commitments. The plot of the movie is kept under tight wraps, so it's still more or less a secret. We can presume that the gang full of adrenaline rush junkies will come together again when one of their own is embroiled in something fishy. Cage always preaches about doing things for love, and no matter how impulsive that may sound in real life, it actually works for the movies.
We expect a new and more menacing threat. The film will explore today's political climate more closely. It will also play with the possibility of the world's big guns bossed by some other groups. The inclusion of new characters definitely means that the movie will charter new horizons. Since the core team is coming back, that means 'XXX 4' will also focus on their evolving relationships.
xXx 4 Cast: Who Will be in it?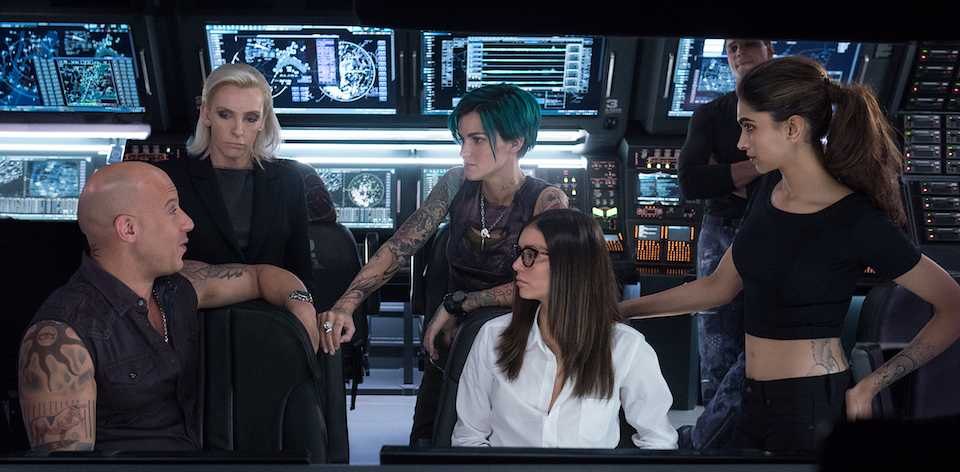 Vin Diesel will reprise his character, Xander Cage. Bollywood star Deepika Padukone will return as Serena Unger. Ruby Rose' savvy Adele Wolff grabbed a lot of attention and she will return too. Donnie Yen's Xiang added a lot of charisma to the last one, so fans would want to see him coming back as well. Last year, actor Jay Chou also involved himself in the movie. Chinese star Roy Wang Yuan will also join 'XXX 4'. D. J. Caruso will direct the film just like the last one.
xXx 4 Release Date: When Will it Premiere?
The shooting for the movie hasn't started yet. Both Diesel and Padukone are busy shooting their respective projects. So, we expect xXx to release in late 2020. There's a possibility that it may come out in 2021. Nonetheless, we are surely excited about another crazy action-adventure movie from the makers.
Read More in Previews: Jumanji: The Next Level | Fast and Furious 9