While Disney by and large continues to dominate global box office figures and majorities of the prime release dates over the year, there are quite a few films that fans eagerly awaited for to see the light of day. The media giant's current obsession with live action remakes of its own animated classics notwithstanding, Disney has been a household name when it comes to family-friendly animated films. Ironically enough though, the mouse house's animation front reached its very pinnacle with Pixar Studios, and Walt Disney Animation Studios, its in-house animation studio became remarkably scarce.
However, this past decade has seen tables turn in the favour of the latter, with global hits including 'Frozen' and 'Zootopia' grossing more than a billion dollars in revenue, and more than that, the frenzy and impact that these movies have had on popular culture is inimitable, simply reinstating the colossal status of Disney in the market, even with its own animation studio. Whatever be the case, 'Disney' went laughing all the way to the bank.
Among a string of remakes, sequels and only a few but immensely interesting upcoming Disney projects, the internet has had a surge in significant chatter from fans for a 'Zootopia' sequel. The calls on that front have been answered, and it was recently confirmed that a sequel would surely be happening, albeit unofficially. In fact, if you loved the first one, you are in for a treat since reports state that Disney has kept aside massive budgets for atleast two more Zootopia films, and all we can say is, keep 'em coming! Unfortunately so, while not much is known about the sequel for this massive animated hit, we will be pouring in our inputs to examine what possible routes the sequel could take, and everything that we currently know of the sequel. Read on.
Zootopia 2 Plot: What is it about?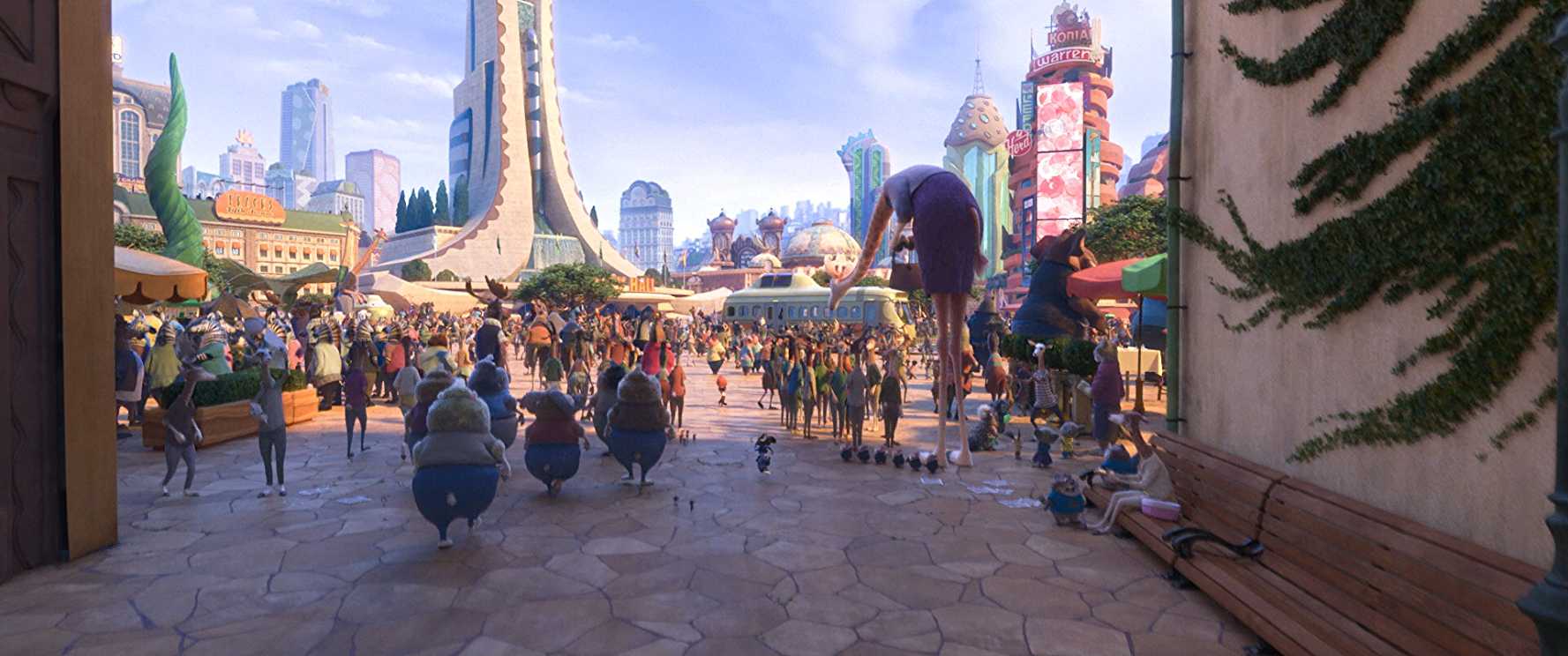 As I have said before, the internet and the heads at Disney have remained woefully silent about a 'Zootopia' sequel which is uncanny especially given how massive of a success the first one was. I say this because while it is not entirely uncommon for Disney films to be box office successes, 'Zootopia' proved to be a hit when it came to the love it received from its audiences as well. However, It might still be too early to predict, however, since even 'Frozen' took more than six years to return with a sequel after the first one threw the world, especially the kids in a snowy frenzy.
Pixar too has roughly the same rate of production given that as disclosed by a number of animation experts, the process of producing a digitally animated movie is a taxing one and painstakingly long one, including the storyboarding and development, and then finally the animation and the rendering. The long and short of it is that while we feel that a 'Zootopia' sequel is surely at work at the studios, an official announcement still hasn't come.
Amongst all this silence, it was Tommy Lister who broke the news during an internet meet and greet session, that Disney was prepping up for not one, but two more sequels. This is what he had to say during the session. "I can tell you for sure I'm doing another Zootopia with Disney. We [are] doing three of them. We [are] the biggest film that Disney is producing. The last one was 240 million. This one I'm hearing will be 300 million. That's what they spent on the budget, not the advertising."
Despite there being no official confirmation, this is as close we can get to it right now, since Lister voiced Finnick, Nick Wilde's former partner and aide and would be bound to reprise his role in any future sequels. Furthermore, Disney is spending Billions on the development of a Zootopia themed land in Shanghai, and you and I both know that it wouldn't make sense to do that if Disney didn't intend to expand the 'Zootopia' films into an entire franchise.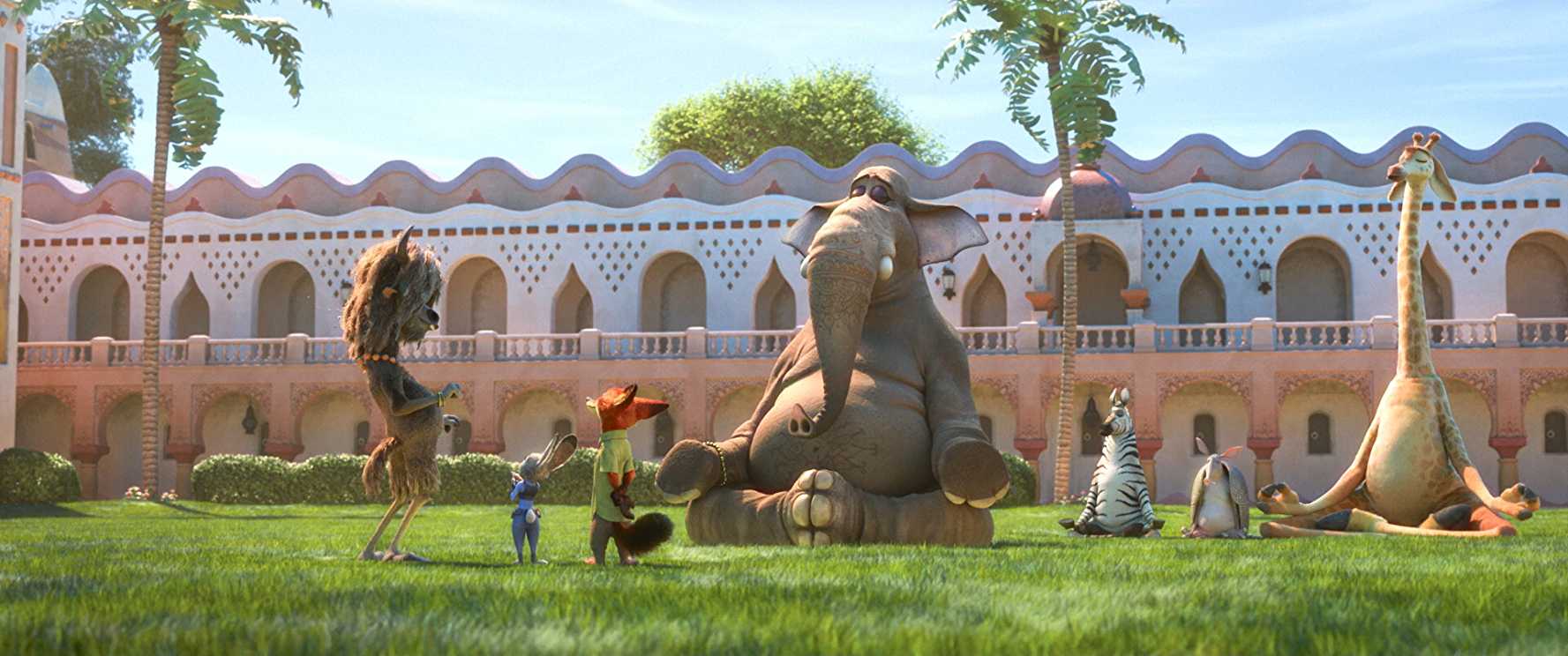 As an original film, 'Zootopia's most commendable feat, more than its plot, its affable characters, and the humour remains that within the narrow bracket of the runtime of the first film, you are introduced to a vastly imaginative world, ripe with imagination, and one that you would certainly want to return to. A world comprising of anthropomorphic animals, mirroring various real life socio political scenarios, and I daresay, factions and divides that were completely "human" in nature.
That right there is the first hint for a possible direction for the sequel. Bit of a no brainer really, since any creatively inclined filmmaker's first instinct would be to expand upon this fantastic world and the stories of its immensely lovable characters, something that I as a viewer am completely invested and interested in. Beyond Tundra Town, beyond Sahara Square, beyond Rainforest District, beyond Savanna Central, beyond Bunnyburrow, and beyond the miniature town Little Rodentia.
Moving forward, considering that the creation of any fantastical world would involve equally fantastic characters to populate it, Disney's 'Zootopia' scored in aces. Not many of you would disagree that 'Zootopia' was a lengthy tease and we are certainly much more interested in exploring what lies beyond in the animal metropolis, and how much more creatively the producers can bring all of it to fruition. The tip of a fantastical iceberg, if you may.
The same may be said for the characters, especially Judy Hopps, whose effervescence and steely resolve became the soul of the movie, coupled with Nick Wilde's sly mannerisms and ultimate transformation into the inherent good guy that he was complete, the duo's chemistry doing a lot of the work here too. This directly brings me to my second pointer for possible directions that the sequel could go in. Since it's a no brainer that we would have these characters back in the sequel, expect the second Zootopia film to significantly expand upon the relationship between Hopps and Wilde. Since the first one ended with Nick too being indicted into the Zootopia Police Department as Lucy's partner, it would be very prudent to assume that the second one would more directly embark upon the route of a buddy cop film. That set in Zootopia should surely be a fun thing to see.
Zootopia 2 Cast: Who is in it?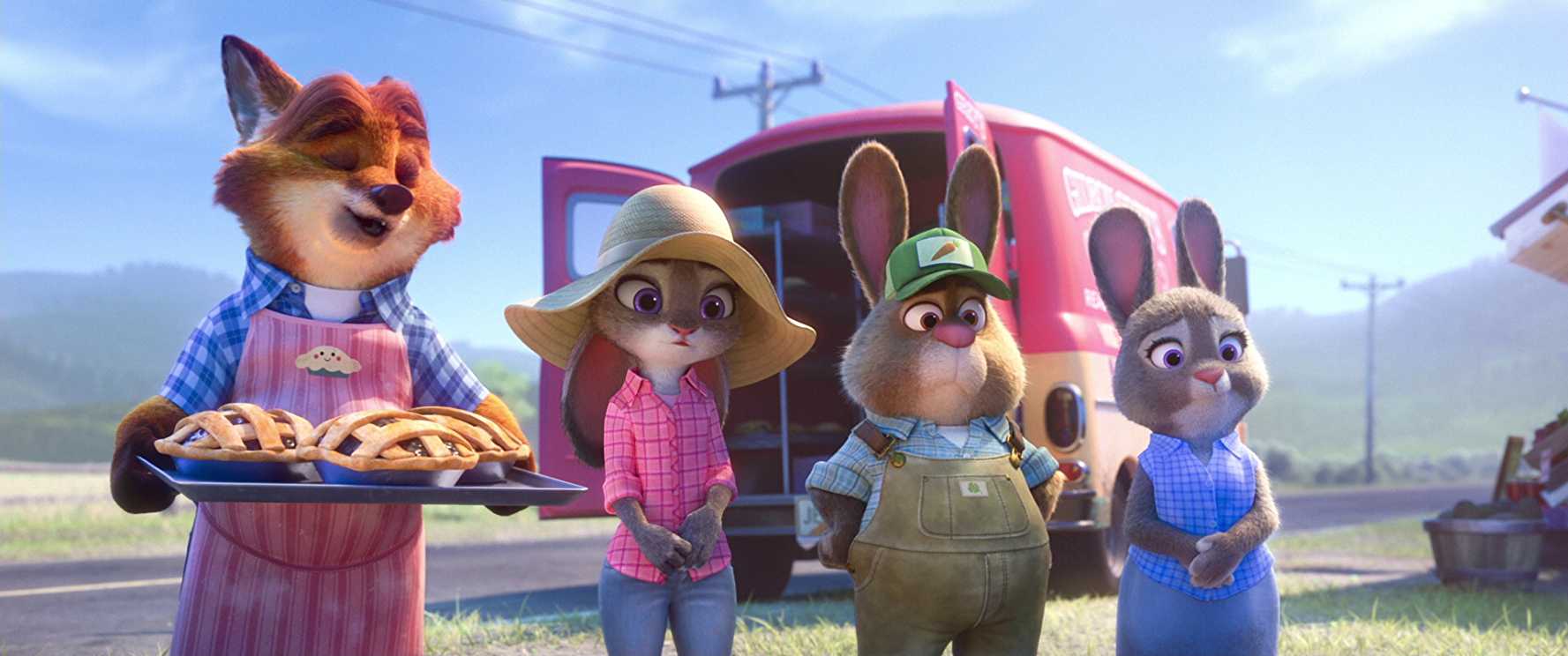 While the first 'Zootopia' had an extensive voice cast of well-known actors, a number of them among them even managing to voice their characters in a way that they stayed with us, courtesy of some brilliant writing, it was actually Judy Hopps' and Nick Wilde's uneasy to comfortable camaraderie and chemistry that shone throughout the film. Jennifer Goodwyn's voice performance encompassed the feistiness, the vulnerability and the resolve of Judy Hopps, while Jason Bateman brought to the front the sly charm of Nick Wilde, also encompassing the character's transformation wonderfully. The critics were unanimous too in what I said, so it's pretty much a no-brainer that both Goodwyn and Bateman would be returning to their roles.
The supporting characters were just as much of a win as the main ones, even stealing the scene on a rare occasion or two, most notably the Sloth scene in the bank and Mr. Big, the Tundra Town mafia head impersonating Marlon Brando from 'The Godfather'. Among such gems, expect Idris Elba as Chief Bogo, Nate Torrence as Officer Clawhauser, Bonnie Hunt as Bonnie Hopps, Don Lake as Stu Hopps, Tommy Chong as Yax, J. K. Simmons as Mayor Lionheart, Octavia Spencer as Mrs. Otterton, Alan Tudyk as Duke Weaselton, Shakira as Gazelle, Raymond S. Persi as Flash, Maurice LaMarche as Mr. Big, Tom Lister Jr. as Finnick and Kristen Bell as Priscilla to reprise their role apart from the main duo.
I am also not counting out Jenny Slate as Bellwether to reprise her role in a smaller capacity after being incarcerated and put away for attempting to disrupt the peace at Zootopia. Since it's an uneasy alliance anyway, I am ready to bet a few bucks on the second Zootopia too starring a villain that attempts to do the same, and who knows? Maybe that's where Bellwether's character could come in. The possibilities are endless.
Zootopia 2 Crew: Who could be behind it?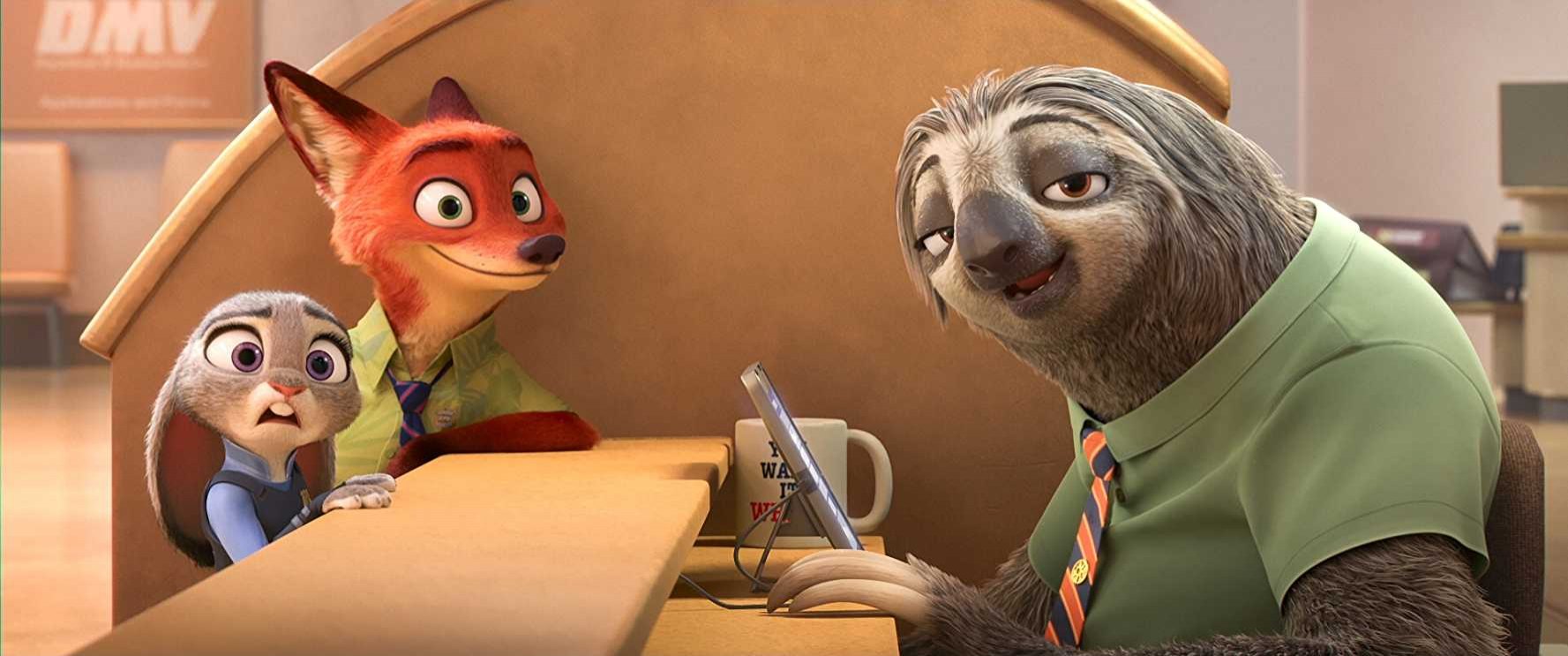 Owing to the resounding success of the first one coupled with its Oscar win, and as is usually the industry norm with such films, expect Byron Howard and Rich Moore to return to the directors' chairs with this one and the screenplay to be penned by Jared Bush and Phil Johnston, who is turning out to be a current Disney favourite. Johnston may also be in the running for co-directing along with Howard and Moore given that he also co-directed Disney's recent 'Ralph Breaks the Internet'. We will have to wait before anything officially materialises on this front.
Zootopia 2 Release Date: When will it premiere?
Considering that we have only a partial official confirmation that work is currently ongoing on a 'Zootopia' sequel, but no official confirmation, expect the film to release no earlier than the summer of 2021. Even two years from now is slightly optimistic especially given the extended times of production for animated films and Disney's current slate being chock full of releases from Star Wars, MCU and other properties it has acquired.