Nicolas Cage was actually born Nicolas Kim Coppola and happens to be the nephew of acclaimed director Francis Ford Coppola. However, he changed his name, determined to make it on his own. And he did exactly that. During his early career, he starred in a variety of films such as 'Valley Girl' in 1983, 'Racing with the Moon' in 1984, 'Birdy' in 1984, 'Peggy Sue Got Married' in 1986, 'Raising Arizona' in 1987, 'Moonstruck' in 1987, 'Vampire's Kiss' in 1989, 'Wild at Heart' in 1990, 'Fire Birds' in 1990, 'Honeymoon in Vegas' in 1992, and 'Red Rock West' in 1993.
He received an Academy Award, a Golden Globe, and Screen Actors Guild Award for his performance as an alcoholic Hollywood writer in 'Leaving Las Vegas' in 1995 before coming to the attention of wider audiences with mainstream films, such as 'The Rock' in 1996, 'Face/Off' in 1997, 'Con Air' in 1997 and 'City of Angels' in 1998. He earned his second Academy Award nomination for his performance as Charlie and Donald Kaufman in 'Adaptation' in 2002. He also directed the film 'Sonny' in 2002, for which he was nominated for Grand Special Prize at Deauville Film Festival. He owns the production company Saturn Films and has produced films such as 'Shadow of the Vampire' in 2000 and 'The Life of David Gale' in 2003.
Nicolas Cage has also appeared in 'National Treasure' in 2004, 'Lord of War' in 2005, 'Bad Lieutenant: Port of Call New Orleans' in 2009, and 'Kick-Ass' in 2010. Films such as 'Ghost Rider' in 2007 and 'Knowing' in 2009 were box office successes. More recently, he starred in 'The Croods', 'Joe', 'Mom and Dad', and 'Mandy'.
At this point, the question that might be circling your mind is what is the next Nicolas Cage movie? Well, the good news is that we have a clear answer to that question. Here's the list of upcoming Nicolas Cage films scheduled to release in 2019 and 2020, and beyond.
10. A Score To Settle (2019)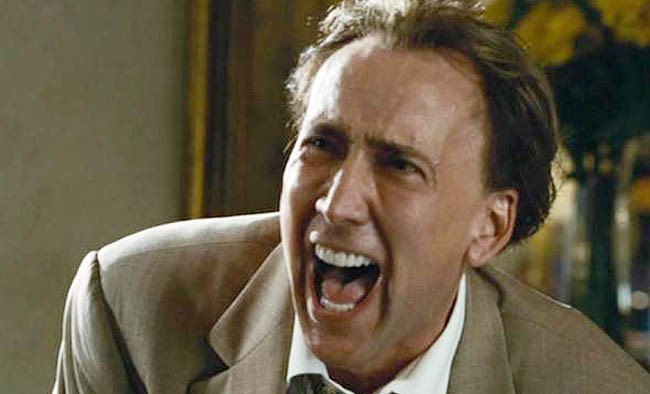 The latest Nicolas Cage film on the list is a thriller, 'A Score To Settle', from 'Beautiful Boy' director Shawn Ku. Cage stars as Frank, a convicted mob enforcer battling a terminal illness who is released from prison many years after taking the fall for a crime he didn't commit. Now free, he sets out on a path for revenge against the people who wronged him. John Newman and Christian Swegal are screenwriters of the film, whereas Lee Clay of First Point Entertainment and Goldrush Entertainment's Eric Gozla are the producers.
9. Running with the Devil (2019)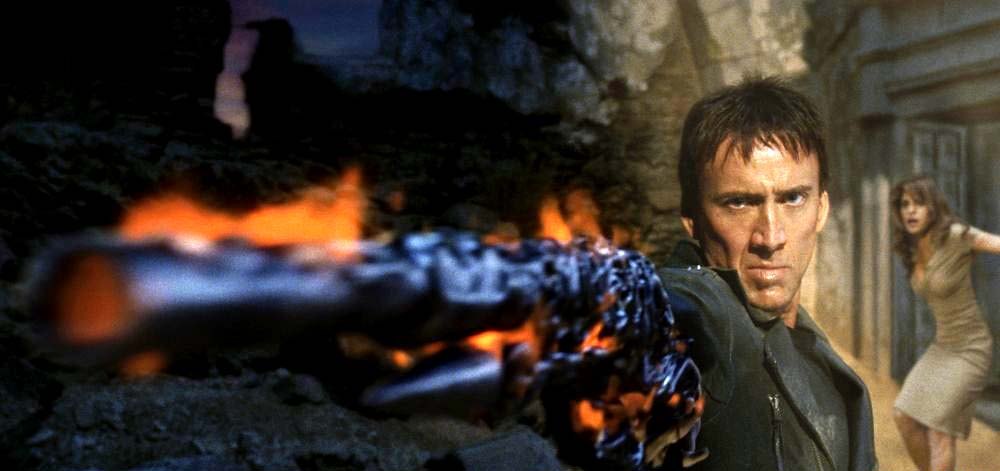 'Running with the Devil' is an upcoming American action thriller film written and directed by Jason Cabell and starring Nicolas Cage, Laurence Fishburne, Leslie Bibb, and Barry Pepper. It is Cabell's directorial debut. The star cast includes Nicolas Cage as the Cook, Laurence Fishburne as the Man, Leslie Bibb as the Agent in Charge, Barry Pepper as the Boss, Adam Goldberg as the Snitch, Clifton Collins Jr. as the Farmer, Cole Hauser as the Executioner, Peter Facinelli as the Number One.
Read More: Christian Bale Upcoming Movies
8. Primal (2019)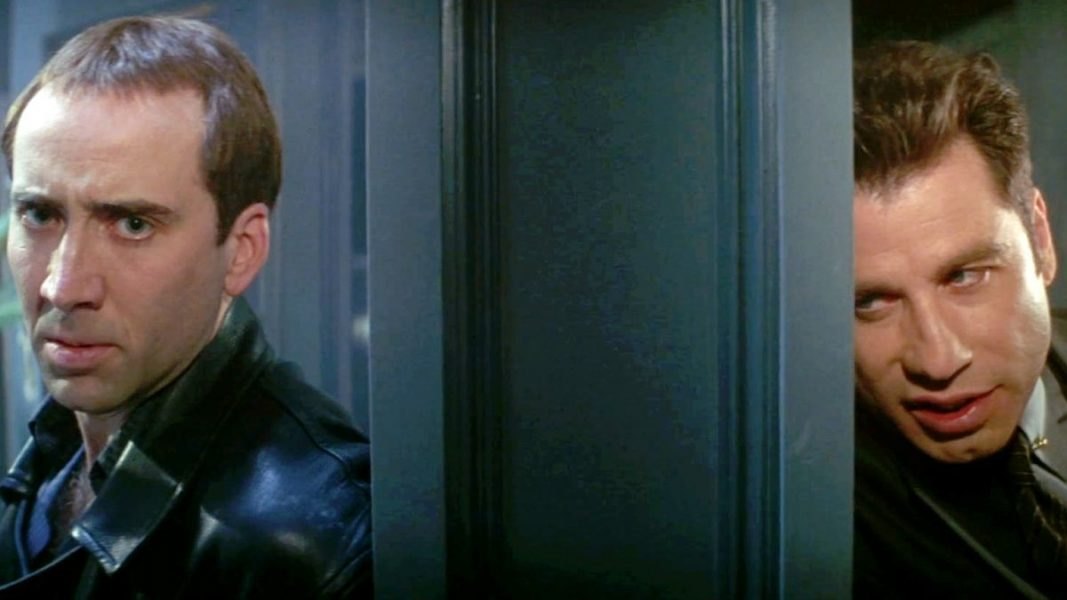 Famke Janssen has been cast to star opposite Nicolas Cage in 'Primal', the indie action movie to be directed by Nick Powell. The film is being produced by Luillo Ruiz of The Pimienta Film Company and executive produced by Walter Josten of Blue Rider Pictures, and production is set to start in Puerto Rico.
The Richard Leder-penned script centers on a big-game hunter (Cage) for zoos who has booked passage on a Hispanic freighter with a fresh haul of exotic and deadly animals from the Amazon, along with a political assassin being extradited to the U.S in secret. The assassin escapes and releases the captive animals, throwing the ship into chaos. Janssen will play a neurologist lieutenant in the U.S. Navy.
Read More: Margot Robbie Upcoming Movies
7. Kill Chain (2019)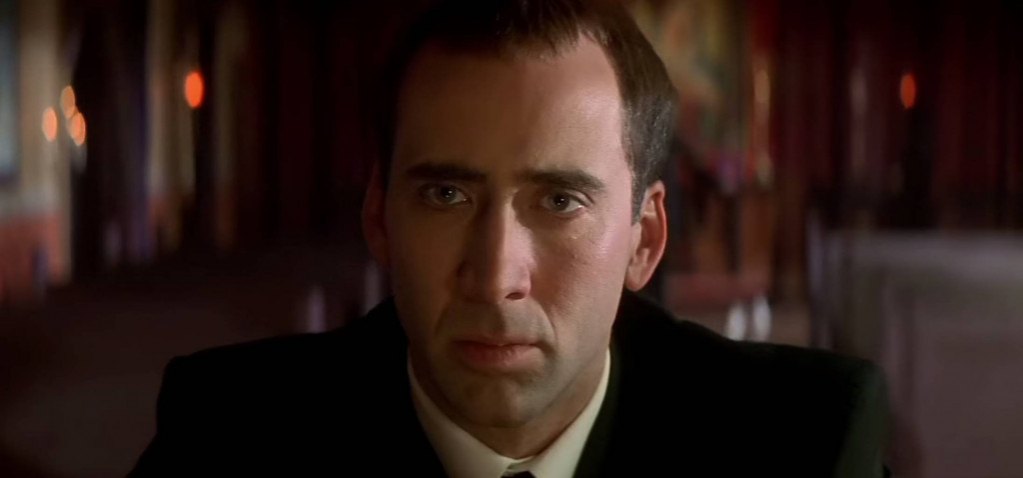 Ryan Kwanten and Anabelle Acosta are co-starring in 'Kill Chain', the thriller from Millennium Media and CineTel Films that is being helmed by Nicolas Cage. 'Reef Break', 'Blue Bloods' and 'Numb3rs' alum Ken Sanzel wrote and directed the pic, which has wrapped production in Columbia. The film opens with a hotel room shootout between two assassins, kicking off a long night where bodies fall like dominoes as we follow a chain of crooked cops, gangsters, hitmen, a femme fatale and an ex-mercenary through a relay of murder, betrayal, and revenge. Enrico Colantoni and Alimi Ballard co-star.
Read More: Johnny Depp Upcoming Movies
6. The Croods 2 (2020)
'The Croods 2' is an upcoming sequel to 'The Croods'. The movie had originally been canceled after the purchase of DreamWorks by Universal Pictures in 2016 but was announced as being back in production on September 19, 2017. It was also confirmed that the original actors would reprise their roles. However, DeMicco, the co-director of the first film, won't be returning as he is directing 'Vivo' for Sony Pictures Animation. In October 2017, it was reported that Joel Crawford will serve as director and Mark Swift is set to produce.
In September 2013, it had been confirmed that Nicolas Cage, Emma Stone, and Ryan Reynolds would reprise their roles in the sequel. Accordingly, the movie will have Nicolas Cage as Grugg, Emma Stone as Eep, Ryan Reynolds as Guy, Clark Duke as Thunk, Catherine Keener as Ugga and Cloris Leachman as Gran. Leslie Mann and Kat Dennings are also included in the cast. Mann would lend her voice to an upscale mother of a rival family, while Dennings would voice her daughter. 'The Croods 2′ is set to be released on September 18, 2020.
Read More: Kevin Hart Upcoming Movies
5. Color Out of Space (TBA)
Nicolas Cage is all set to appear in this adaptation of H.P. Lovecraft's story. The science-fiction horror story is being helmed by Richard Stanley, who is infamous for 'The Island of Dr. Moreau'. We are expected to see Cage in the role of a man whose family is physically and psychologically affected when a meteorite crash lands in their town. The fallout from this incident is catastrophic as the meteorite brings an alien life force, which causes significant changes. The movie is currently in post-production stages, but we cannot wait to see a seasoned actor like Cage appear in an adaptation of a legendary storyteller's tale.
Read More: Zac Efron Upcoming Movies
4. Prisoners of the Ghostland (TBA)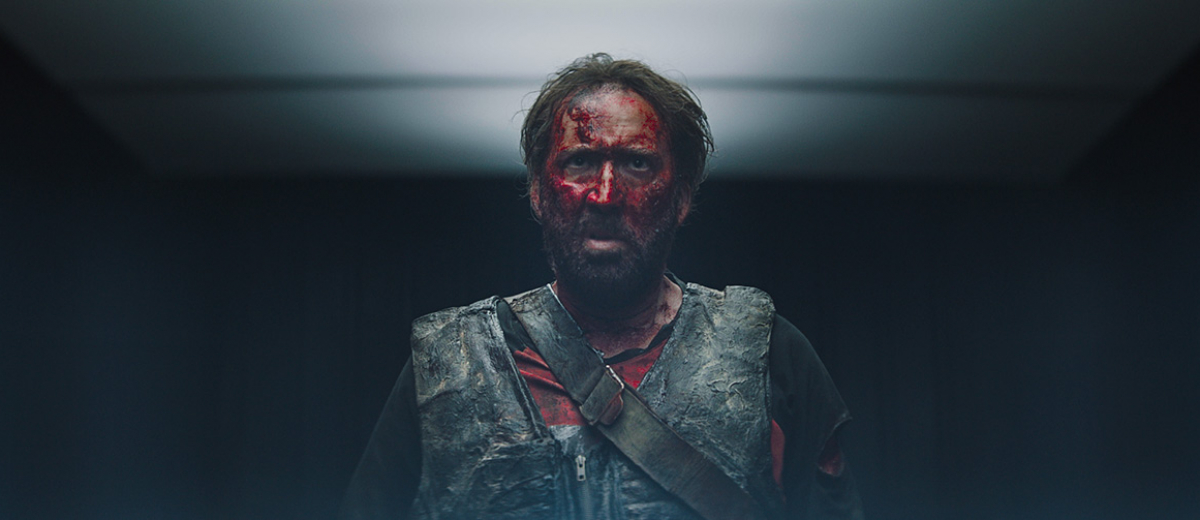 Nicolas Cage teams up with the unique director Sion Sono for a crime thriller. The plot revolves around a notorious criminal who has to break an evil curse, in order to rescue an abducted girl, who seems to have disappeared mysteriously. Sono is a director who has courted controversy and acclaim in equal measure due to his way of looking at things, and the content of his movies. Nicolas Cage himself has said that 'Prisoners' of the Ghostland' is his wildest movie yet. Cage also said, "I'm thrilled about it! It's unlike anything I've ever read before. It might be the wildest movie I've ever made, and that's saying something. It's out there. I wear a skintight black leather jumpsuit with grenades attached to different body parts, and if I don't rescue the governor's daughter from this state line where they're all ghosts and bring her back they're gonna blow me up. It's just crazy. It's way out there." We cannot wait to see how Sono's vision works with a mainstream but talented actor like Cage. The film is in post-production stages.
3. Jiu Jitsu (TBA)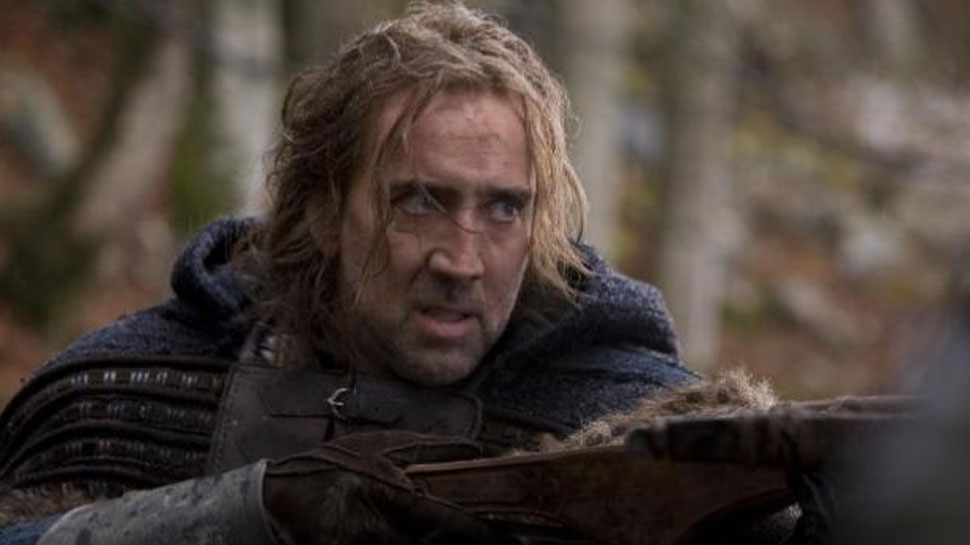 Martial arts and sci-fi lovers will be united for this Nicolas Cage project, as he stars in 'Jiu Jitsu' which is based on the comic of the same name. The film revolves around an ancient order of jiu-jitsu fighters who have to face fearsome alien invaders in a battle for Earth's safety every six years. We have been promised formidable and no holds barred fight sequences in exotic locations like Burma, so we hope to see Cage gearing up for some serious action. The film is currently in post-production, so we will have to wait a while for its release.
2. Grand Isle (TBA)
Nicolas Cage has starred in many thrillers in his career, and he is about to add another film to his impressive roster. 'Grand Isle' will see Cage team up with Kelsey Grammer. The film revolves around a trigger happy ex-Marine (Cage) who lives quietly in Louisiana with his seductive wife (KaDee Strickland). Cage's character is ultimately forced to hire a handyman to fix a fence that got destroyed when he was trying to gun down a home intruder. This decision causes his life to take a strange turn and following a night of greed, violence, sex, and unspeakable discoveries, Cage's character finds himself at the center of a murder investigation led by a detective played by Grammer. The movie is currently in post-production stages and the release date remains unknown.
Read More: Upcoming Scarlett Johansson Movies
1. 10 Double Zero (TBA)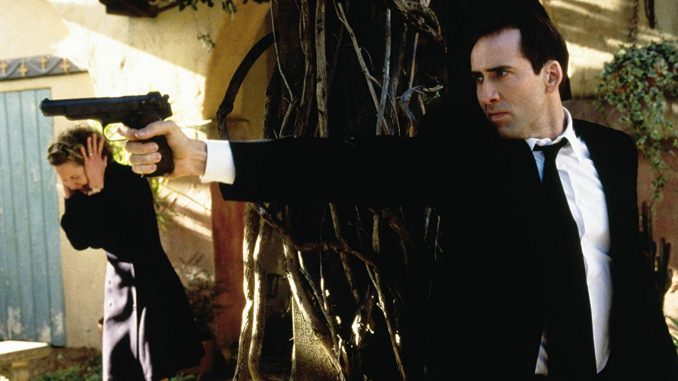 In one of the more weirder pairings in Hollywood, Nicolas Cage has teamed up with scriptwriter and producer, Nick Vallelonga, who won an Oscar for 'Green Book'. The two are set to make a cop thriller which is supposed to have the grittiness of old school Michael Mann movies, and the cutting edge style of films like 'Sicario'. The official plot synopsis is "Set in the stifling heat of Louisiana, two police officers take on a personal vendetta to hunt down cop killers, but as they get closer to solving the crime, they find themselves targets of a conspiracy in the ranks of the police force as the investigation leads right back to them." The filming for '10 Double Zero' is currently going on, but we cannot wait to see how Nicolas Cage plays the role of a cop who is not afraid to bend the rules.
Read More: Upcoming Nicole Kidman Movies