Danish actor Nikolaj Coster-Waldau came into prominence after his stunning portrayal of the multilayered Jaime Lannister in HBO's 'Game of Thrones.' But the actor has been around for more than two decades with several memorable characters to his credit. Coster-Waldau made his stage debut as the Shakespearean character Laertes in the play 'Hamlet' at the Betty Nansen Theater. The 1994 Danish film, 'Nightwatch' earned him popularity in his home country. The success of the movie landed him a number of roles in Danish films like 'Wildside,' 'The Cable Club' and 'Misery Harbour.'
Coster-Waldau got his first breakthrough outside Denmark in 1997 with the British flick 'Bent.' The movie opened up new doors to other film industries including Hollywood. He made his unforgettable Hollywood debut with Ridley Scott's war movie 'Black Hawk Down' in 2001. His performance as the U.S. army sergeant Gary Gordon earned him critical praise. Movies like 'Enigma,' '24 Hours in the Life of a Woman,' 'Stealing Rembrandt,' and 'My Name is Modesty,' in which he played the antagonist, soon followed. He kick-started his tryst with cop roles with the success of the Village Sheriff character in the movie 'Kingdom of Heaven.' He also played a major role in the 2005 film, 'The Headsman.' Coster-Waldau's portrayal of the homicide detective John Amsterdam in the Fox TV drama series 'New Amsterdam' earned him widespread popularity among the U.S. television viewers.
After the success of 'New Amsterdam,' Coster-Waldau focused more on small screen characters. He appeared in five episodes of the series 'The Left Wing Gang' from 2009 to 2010. In 2011, he got his biggest breakthrough with the character Jaime Lannister in HBO's 'Game of Thrones.' Jaime is a knight of the Kings guard and a member of House Lannister. Though he is introduced as a dubious character with questionable moral standards, Jaime evolves as a multilayered, complex and honorable character as the series progresses. Coster-Waldeu immortalized the character with his subtle but intense delivery of complex emotions. He also played various other characters in movies during his 'Game of Thrones' tenure. His major titles during this period include 'Blackthorn,' 'Headhunters,' 'Mama, 'Oblivion,' and 'A Thousand Times Good Night.'
Coster-Waldau returned to his roots with the 2014 Danish thriller, 'A Second Chance.' In 2016, he appeared in the action-fantasy flick 'Gods of Egypt.' The next year, he starred in two movies, 'Small Crimes' and 'Shot Caller.' Though 'God of Egypt' was panned by critics, 'Shot Caller' earned him widespread critical acclaim. The actor got a Primetime Emmy Award nomination for Outstanding Supporting Actor in a Drama Series in 2018 for his performance in 'Game of Thrones.' So at this point, you might be wondering what is the next Nikolaj Coster-Waldau movie or TV show? Well, here's the list of upcoming Nikolaj Coster-Waldau films and TV shows scheduled to release in 2019 and 2020. We can only hope that the latest Nikolaj Coster-Waldau movies would be as good as some of his recent ones.
4. Domino (2019)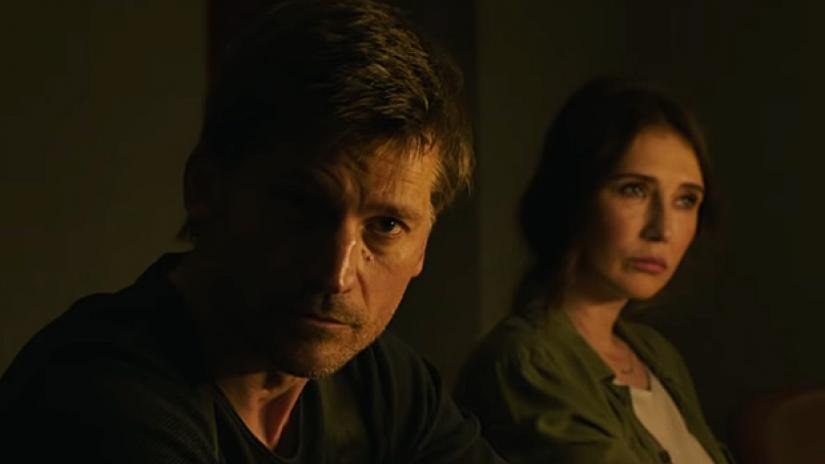 'Domino' is Brian De Palma's first film since the 2012 movie 'Passion.' Touted as an action thriller, 'Domino' features Nikolaj Coster-Waldau in the lead role. According to Collider, the plot revolves around Christian (played by Nikolaj), a cop in the Copenhagen Police Department. When his partner in crime investigations, Lars Hansen (played by Søren Malling), is brutally murdered by an Islamic State terror agent named Imran (played by Eriq Ebouaney), Christian embarks on a hunt for justice and revenge. He crosses paths with a dubious C.I.A. agent Joe Martin (played by Guy Pearce) who uses Imran as a bait to trap other ISIS members. As he goes deeper into the conspiracy that killed his partner, he realizes that the same dark forces are coming to take his life too. The film has all the elements of a classic De Palma flick: raw violence, action and gripping moments. The other cast includes Carice van Houten and Eriq Ebouaney. Petter Skavlan wrote the script for the movie. The film is lined up for a May 31, 2019 release.
3. Suicide Tourist (2019)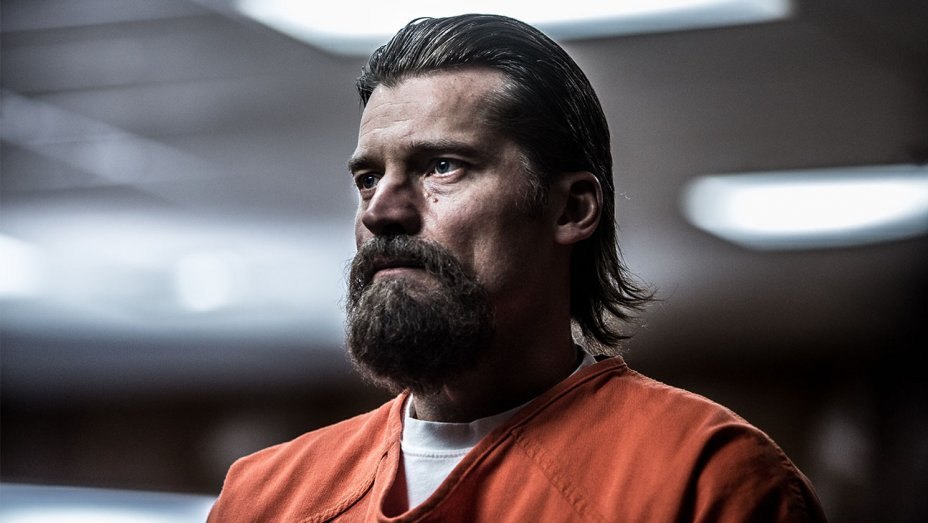 'Suicide Tourist' is Danish filmmaker Jonas Alexander Arnby's follow-up to his explosive directorial debut 'When Animals Dream' in 2014. The movie comes from Copenhagen-based production house Snowglobe, whose prestigious credits include 'Thelma,' 'The Untamed' and 'Birds of a Passage.' Coster-Waldau plays the lead role in the movie opposite Swedish star Tuva Novotny. Though no more plot details have been revealed by the makers, Snowglobe has described 'Suicide Tourist' as its most ambitious film to date, reports Variety. The movie is expected to be a mystery drama with an intense love story at its core. The cast also includes Denmark's Sobjørg Højfeldt, Robert Aramayo, who played Eddard Stark in 'Game of Thrones,' and Lorraine Hilton, who is known for 'The Wolfman.' Rasmus Birch wrote the screenplay for the film. 'Suicide Tourist' is slated for a November 21, 2019 release in Denmark. The movie is yet to get a U.S. release date.
2. Notat (TBA)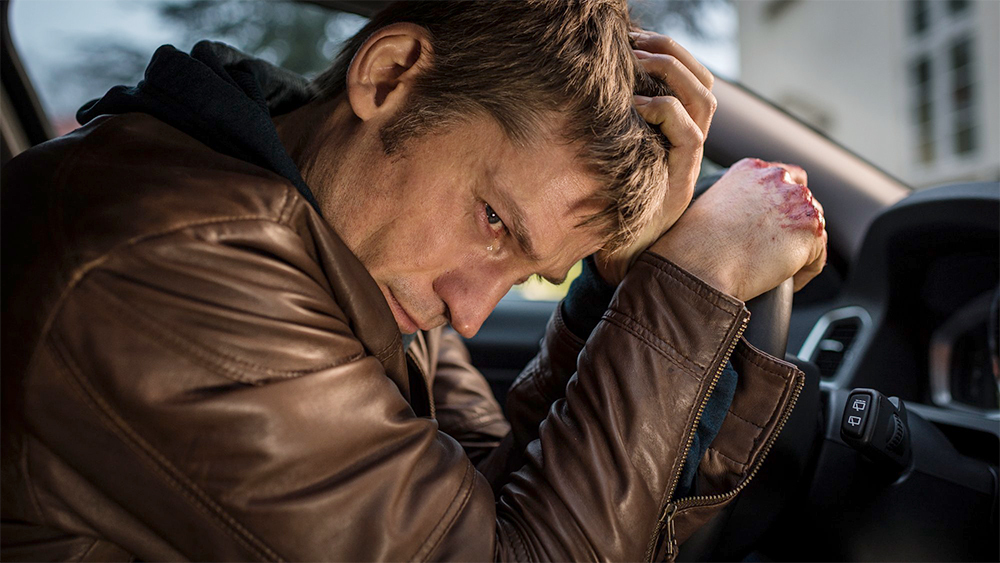 'Notat' marks the return of acclaimed Danish filmmaker Ole Christian Madsen after a hiatus of six years. Reports suggest that the movie deals with the sensitive issue of the 2015 Copenhagen terrorist attack. According to Madsen, 'Notat' follows a character-driven narrative rather than an actual plot. The two shootouts that took place on February 14-15, 2015 shocked Copenhagen and it killed three people, including Danish documentary filmmaker Finn Nørgaard. Madsen knew Nørgaard personally and he had also interviewed the kith and kin of several victims earlier for the movie. Nikolaj Coster-Waldau plays the character of Rico. Madsen hasn't revealed more details about the cast and plot details. 'Notat' started filming in January 2019.
Read More: Upcoming Jamie Kennedy Movies
1. The Silencing (TBA)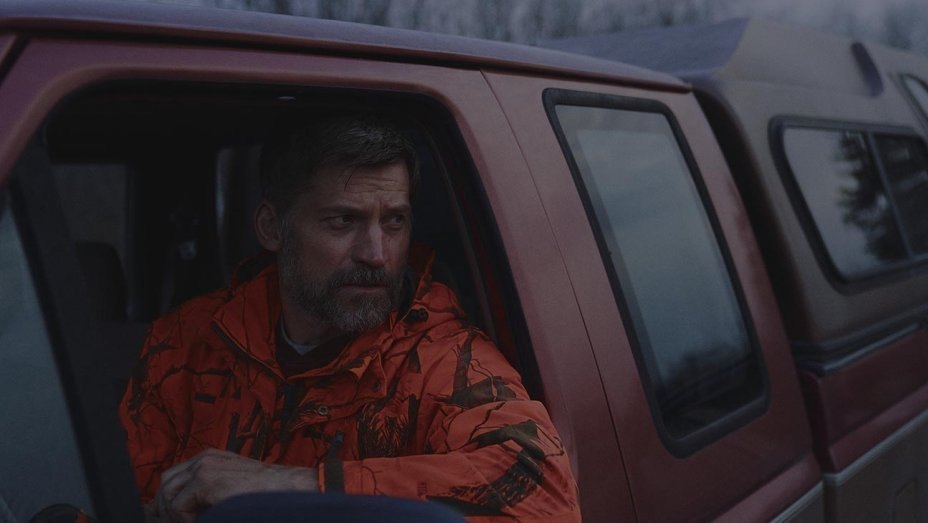 The upcoming thriller 'The Silencing' features Nikolaj Coster-Waldau in the lead role of a reformed hunter. The plot follows a hunter (played by Coster-Waldau) and a local sheriff who embark on a hunting mission to track a deadly serial killer on the loose. The mission has a personal dimension for the hunter as he believes that the killer is the one who may have kidnapped his beloved daughter years ago. The trail soon turns out to be a cat-and-mouse game, reports THR. The cast also includes Annabelle Wallis and Hero Fiennes-Tiffin. 'The Silencing' is directed by Robin Pront from the Nicholl Fellowship-winning script by Micah Ranum. The movie is currently in production in Canada.
Read More: Upcoming Taron Egerton Movies