AMC's 'NOS4A2' is adapted from the book of the same name by Joe Hill. If you need any reassurance on the horror factor, you should know that Hill's other works have also been successfully adapted for the screen, including 'Horns', 'Locke and Key', and 'In the Tall Grass'. Also, he is the son of Stephen King!
The series is created by Jamie O'Brien, who also executive produces the show alongside Hill and Lauren Corrao. AMC Studios produces it along with The Tornante Company. Kari Skogland serves as the director for various episodes. She is known for her work in series like 'Queer as Folk', 'The Handmaid's Tale', 'Boardwalk Empire', 'Vikings', 'The Walking Dead', 'House of Cards' and 'The Punisher'. She is also set to be a part of Disney Plus's 'Falcon and Winter Soldier' series. Well, after a successful first season run, here's everything we know about 'NOS4A2' season 2.
NOS4A2 Season 2 Release Date: When Will It Premiere?
'NOS4A2' season 1 premiered on June 2, 2019, on AMC. It ended with its 10th episode on July 28, 2019. AMC's previous jumps into the horror genre have proved to be very successful for the network. 'NOS4A2' proved to be a success too, that's why AMC took no time in renewing the series for another season. On the eve of the finale of season 1, AMC confirmed that 'NOS4A2' is coming back for a second season. 'NOS4A2' season 2 will premiere sometime on June 21, 2020, at 9 pm ET. It will wind up with its 10th episode on August 23, 2020.
NOS4A2 Season 2 Cast
'NOS4A2' stars Zachary Quinto in the role of Charlie Manx, an immortal monster who feeds off the soul of children. Quinto is an Emmy nominated actor, best known for his role in Ryan Murphy's 'American Horror Story' and as Spock in J.J Abrams' reboot of 'Star Trek'. He has also appeared in 'Hotel Artemis', '24', 'Angels in America', 'Hitman: Agent 47', 'Snowden' and 'In Search Of…'.
Ashleigh Cummings plays the role of Vic McQueen, a girl who has the ability to track down Manx. She is known for her work in films and TV shows like 'Tomorrow, When the War Began', 'Miss Fisher's Murder Mysteries', 'Puberty Blues', 'Pork Pie', 'Hounds of Love', 'Gallipoli', 'Westside' and 'Dance Academy'.
Olafur Darri Olafsson stars as Bing Partridge. He is known for his work in 'How to Train Your Dragon', 'Contraband', 'Fantastic Beasts: The Crimes of Grindelwald', 'Emerald City', 'The Last Witch Hunter', 'Banshee', 'A Walk Among the Tombstones' and 'The Widow'. Virginia Kull plays the role of Linda McQueen. She is known for her work in movies and TV shows like 'Big Little Lies', 'The Looming Tower', 'Twin Peaks', 'Sneaky Pete', 'Mr. Mercedes', 'This Is Us', 'Gracepoint' and 'Boardwalk Empire'.
Ebon Moss-Bachrach portrays the character of Chris McQueen. He has worked in films and TV shows like 'The Punisher', 'The Last Ship', 'Girls', 'Damages', 'John Adams', 'We'll Never Have Paris', 'Suburban Girl' and 'Live Free or Die'. Jahkara Smith appears in the role of Maggie Leigh. Karen Pittman is cast as Angela Brewster. She has worked in films and TV shows such as 'Last Night', 'Custody', 'Detroit', 'Top of the Morning', 'Luke Cage', 'The Americans', 'One Life to Live', 'Person of Interest' and 'Elementary'. Ashley Romans is cast as Tabitha Hunter. She has worked in movies and TV shows like 'Hermione Granger and the Quarter Life Crisis', 'Shameless', 'I'm Dying Up Here', 'Christmas Crime Story' and 'Slave Girls on the Moon'. Season 2 will see the entire lead cast making a comeback.
NOS4A2 Season 2 Plot: What Can It Be About?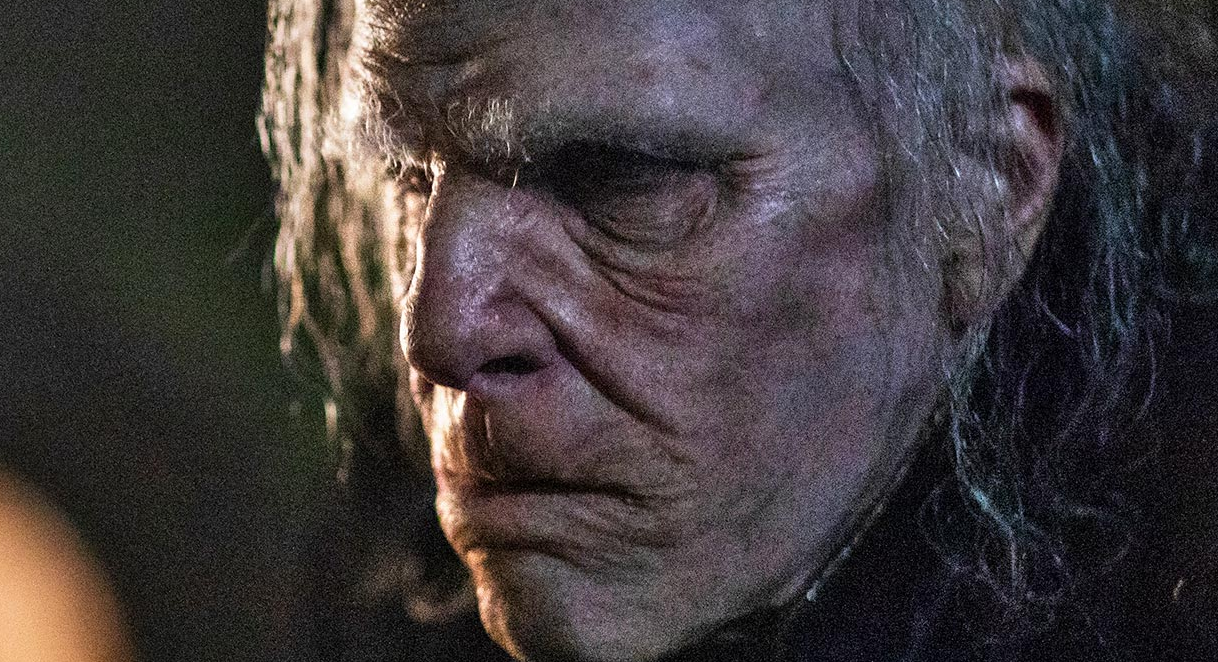 'NOS4A2' follows the story of a girl named Vic McQueen. While riding back home on her bicycle, she comes across a path that she calls the Shorter Way Bridge. This bridge allows her a way to find the thing that she wants by sending her there every time she crosses the bridge. This way, she can never lose anything and even finds the stuff that seems impossible to recover. However, all these trips take a toll on her, physically and mentally. On one trip, she comes across a librarian named Maggie who tells her about the Wraith, a supernatural entity that captures children. She warns Vic to stay away from him. However, due to the tensions at her house because of her parents, Vic decides that the only way to get their attention is to get kidnapped by the Wraith. She uses the bridge to find his house. However, once in there, she discovers some horrifying secrets and her indulgence brings her under the radar of the creature. He won't leave her alone now. Never.
Season 2 is set "eight years after the events of Season 1, Vic McQueen remains more determined than ever to destroy Charlie Manx. Charlie is desperate for revenge and sets his sights on the person who means most to Vic – her eight-year-old son Wayne" — as outlined by AMC.
NOS4A2 Trailer:
Check out the trailer for season 2 below:
Read More: Best Supernatural Shows on Netflix