It's that time of the year again when potential Oscar nominees collide with big, holiday movies. The year 2019 is starting to wrap up but there is still a long catalog of amazing movies that are yet to release. From intense crime dramas to gripping biopics to highly anticipated sequels and remakes, we've come up with a compilation of some great films coming out in November 2019 that will surely be worth your time. The movies mentioned below have been chronologically ranked with respect to their release dates. Here is the list of most awaited movies coming out in November.
22. The Irishman (November 1, 2019)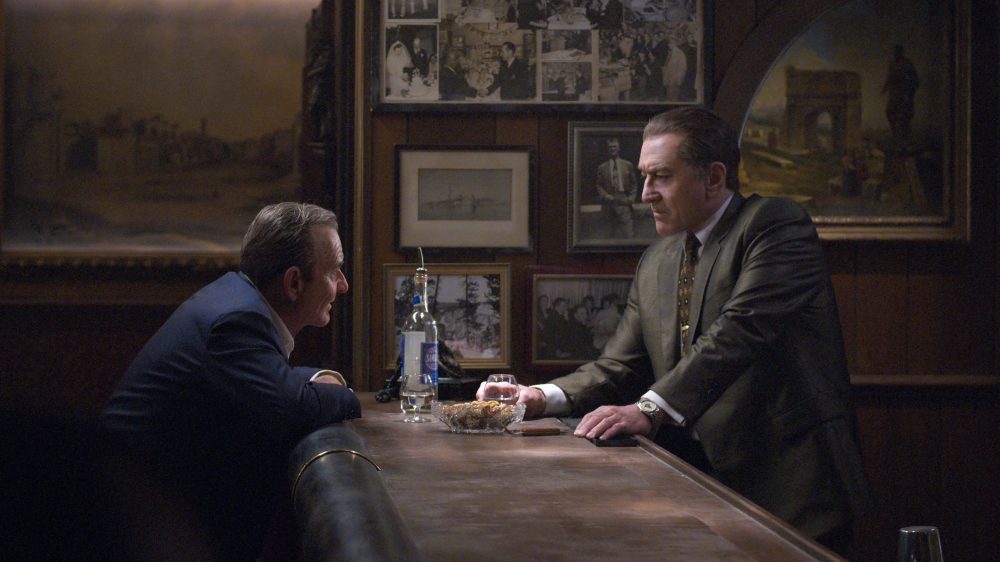 Directed by Martin Scorsese, 'The Irishman' is based on the novel 'I Heard You Paint Houses' by Charles Brandt. Starring Al Pacino as Jimmy Hoffa, Robert De Niro as Frank "The Irishman" Sheeran and Joe Pesci as Russell Bufalino, the film revolves around the life of a hitman and World War II veteran (Frank Sheeran) who hones his skills while he serves in Italy. From his own narrative as an old man, it recounts the events of his past that led to the disappearance of his friend, Jimmy Hoffa, and also explores how he was linked with an Italian-American Mafia family popularly known as the "Bufalino Crime Family." 'The Irishman' is easily going to be one of the top contenders for the Oscars and every Scorsese fan should keep an eye out for this upcoming masterpiece. 'The Irishman' has been scheduled for a limited theatrical release on November 1, 2019 and it will receive a worldwide digital release on Netflix on November 27, 2019.
21. Terminator: Dark Fate (November 1, 2019)
Directed by Tim Miller, 'Terminator: Dark Fate' is the sixth film in the 'Terminator' movie franchise which marks the return of Linda Hamilton as Sarah Conor and Arnold Schwarzenegger as the iconic T-800 "Model 101". The film will be a sequel to the 1991 'Judgement Day' and from what we know about it from its trailer, it's going to have some insane machine vs machine battles. Also, it's good to see how James Cameron has been able to find some time between his 'Avatar' schedule to return as a producer.
20. Motherless Brooklyn (November 1, 2019)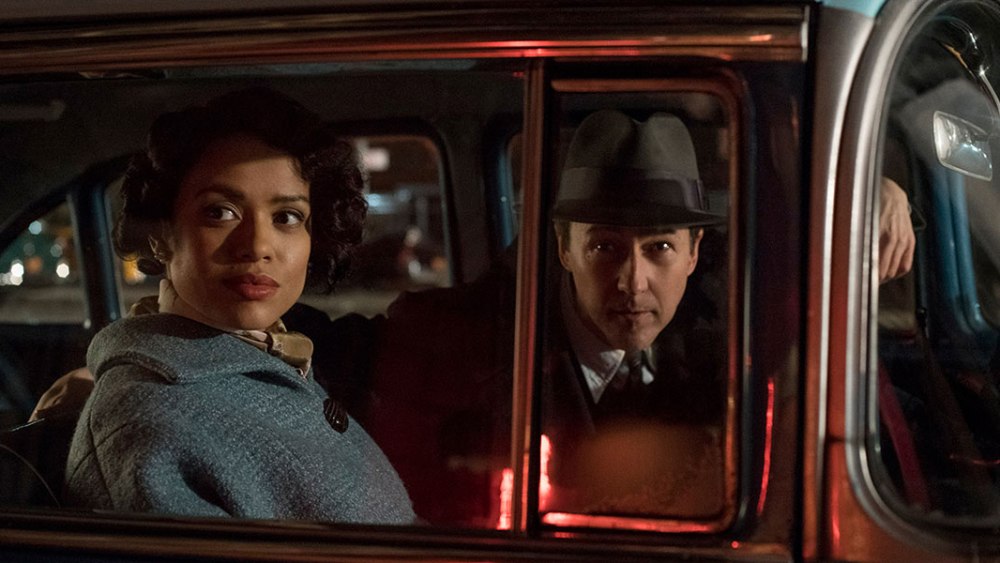 'Motherless Brooklyn' will be Edward Norton's attempt at relocating the protagonist of Jonathan Lethem's best-selling novel Motherless Brooklyn from modern Brooklyn into an entirely refreshing, well-throughout neo-noir storyline, reset in 50s New York. With a rather simplistic presentation and a mixed bag of ideas and themes, the film will revolve around Lionel Essorg who suffers from a condition known as Tourette syndrome. The condition often disables him from working as an investigator but his photographic memory offsets all of his flaws. When his close friend Frank Minna (Bruce Willis) gets murdered, he sets out to find the killer. But somewhere along the way, he finds himself in dire straits when a whole new political conspiracy starts to unfold.
19. Harriet (November 1, 2019)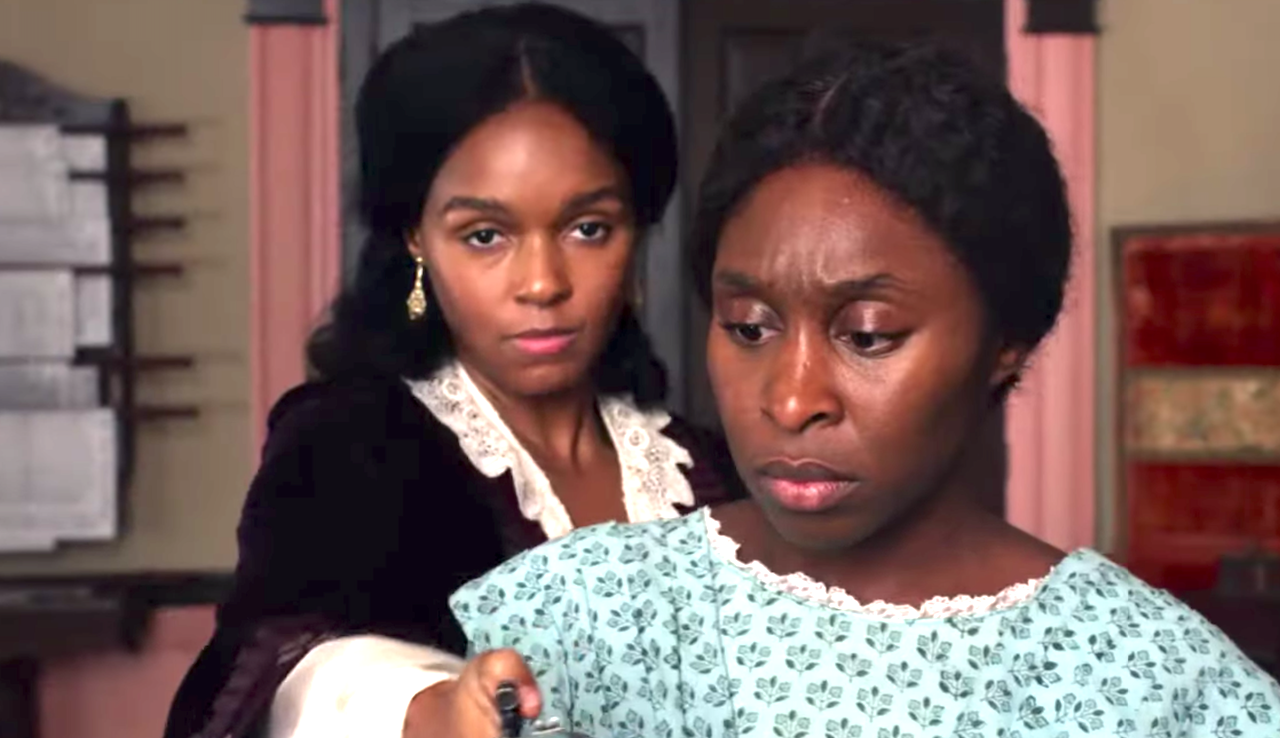 Starring Cynthia Erivo, 'Harriet' is a biopic that presents the story of the abolitionist and activist—Harriet Tubman. Tubman escaped from enslavement in the year 1849 and later, she was able to free 70 other slaves just like her. Along with all of its references to real historical events, the film also takes a very imaginative spiritual approach towards Tubman's personal beliefs. While most slave-escape dramas involve brutal literalism, 'Harriet' focuses on presenting a story that shows how Tubman's noble motives which were larger than life.
18. Doctor Sleep (November 8, 2019)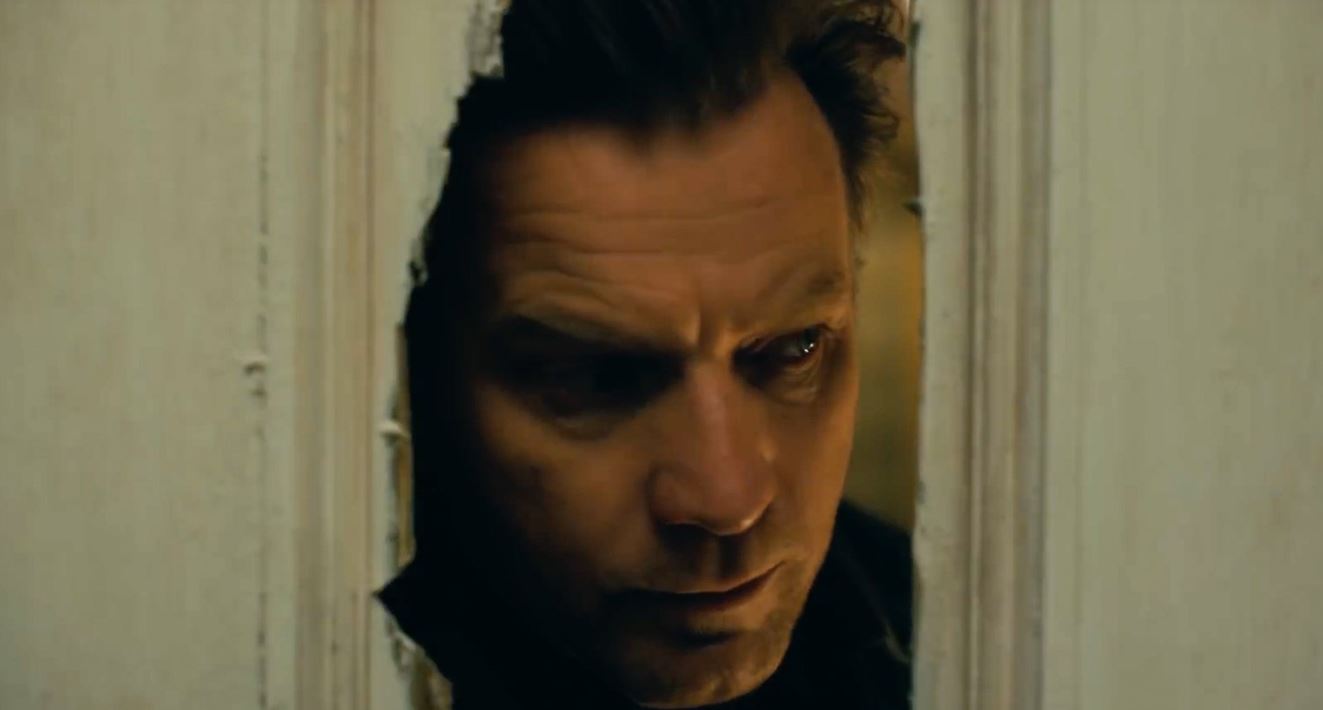 Stephen's King 'The Shining' is known to be one of the best horror movies of all time and its sequel, 'Doctor Sleep', has been highly anticipated. Its story finds its way back to Danny (Ewan McGregor), who is now all grown up and works in a hospice in New Hampshire. He now uses his psychic abilities to ease patients in their death beds and that's how he earns the name "Doctor Sleep". Driven into alcoholism, but sober now, Dan is still haunted by his memories at the Overlook Hotel and he somehow tries to tame these demons by locking them up in the back of his head. But soon, he finds himself drifting back into the heart of darkness when a cult called the True Knot starts to take over the United States.
17. Midway (November 8, 2019)
With a massive ensemble of stars which includes Luke Evans, Patrick Wilson, Woody Harrelson and Nick Jonas, 'Midway' is an upcoming war drama which has been directed by Roland Emmerich. Revolving around the Battle of Midway, the film portrays real-life incidents that took place during World War II. It recounts all of these incidents from the perspective of all the sailors and leaders who were a part of the war. After all the thrashing that Michael Bay's 'Pearl Harbor' has received over the years, we can certainly expect something far better from this one.
16. Last Christmas (November 8, 2019)
'Last Christmas' is an upcoming rom-com starring Emilia Clarke who plays the role of Kate, a young woman who moves back with her mother after a life-threatening medical emergency. For a while, she feels that her life is completely falling apart as she somehow drags her way through her unfulfilling job in a year-round store. But somewhere around Christmas, when she accidentally runs into Tom (Henry Golding), her life suddenly begins to transform in ways she had never imagined. With the holiday season just around the corner, 'Last Christmas' is certainly a much-needed heartwarming film that we are looking forward to.
15. Honey Boy (November 8, 2019)
On paper, 'Honey Boy' does not seem like the kind of movie that you would want to watch. Written by and starring Shia LaBeouf, the film is more of a semi-autobiography of the actor that brings light on his childhood days and his ten-week court order rehab stint that had gained a lot of media hype back in the day. But according to some early reviews of the film, it not only turns out to be an intense self-reflective story of the actor's life but, as a viewer, it also tends to put you in a state of vulnerability where you might start contemplating certain events from your own past. Certainly a must-watch for all Shia LaBeouf fans.
14. Playing With Fire (November 8, 2019)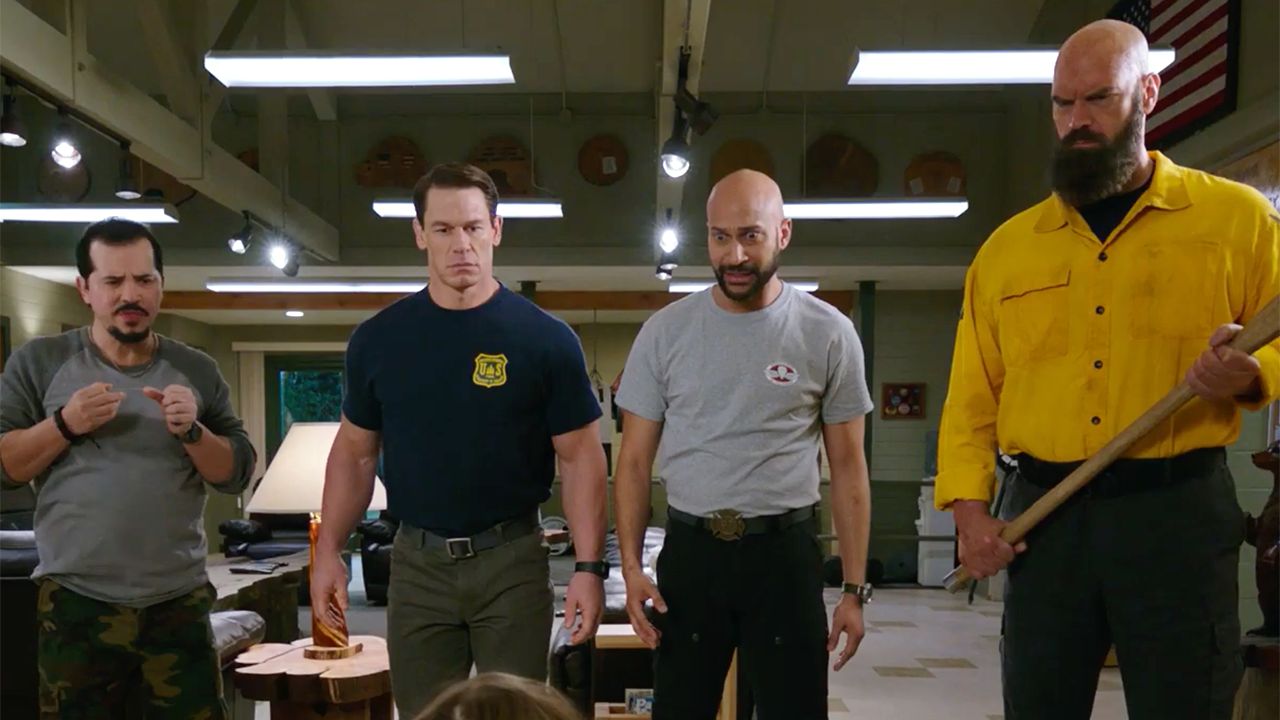 'Playing with Fire' is an upcoming comedy film from a screenplay by Dan Ewen and Matt Lieberman. Directed by Andy Fickman, the film stars John Cena who plays the role of a tough fire superintendent. He and his team of firefighters find themselves in their toughest assignment yet when they have to babysit a bunch of kids. Initially, everything seems to be under control but soon they realize that just like all the wildfires that they deal with, kids are unpredictable and it takes to keep them under control. Pretty much like Vin Diesel's 'The Pacifier' and Dwayne Johnson's 'The Gameplan', 'Playing with Fire' will be perfect the family comedy movie for people from all demographics.
13. Klaus (November 8, 2019)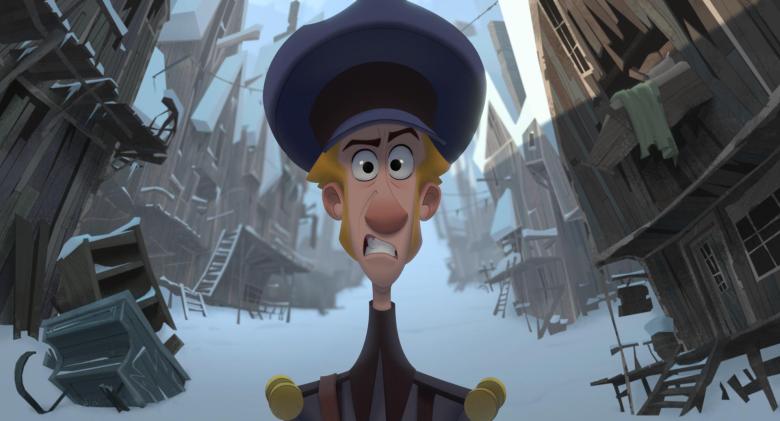 'Klaus', as the name suggests, is an upcoming Netflix original animation film that revolves around Christmas. It centers a Postman—voiced by J.K Simmons—who fails to live up to what is expected from him and ends up becoming the worst postman in the history of his Academy. As a consequence of his failures, he is assigned the challenging task of posting a letter to a frozen city in the North. But to his surprise, when he arrives in the cold fabled lands, he discovers that it's Santa's secret hideout. Now that Netflix is wrapping up with its Halloween line up, it's time to get into the whole holiday spirit with movies like 'Klaus'.
12. Noelle (November 12, 2019)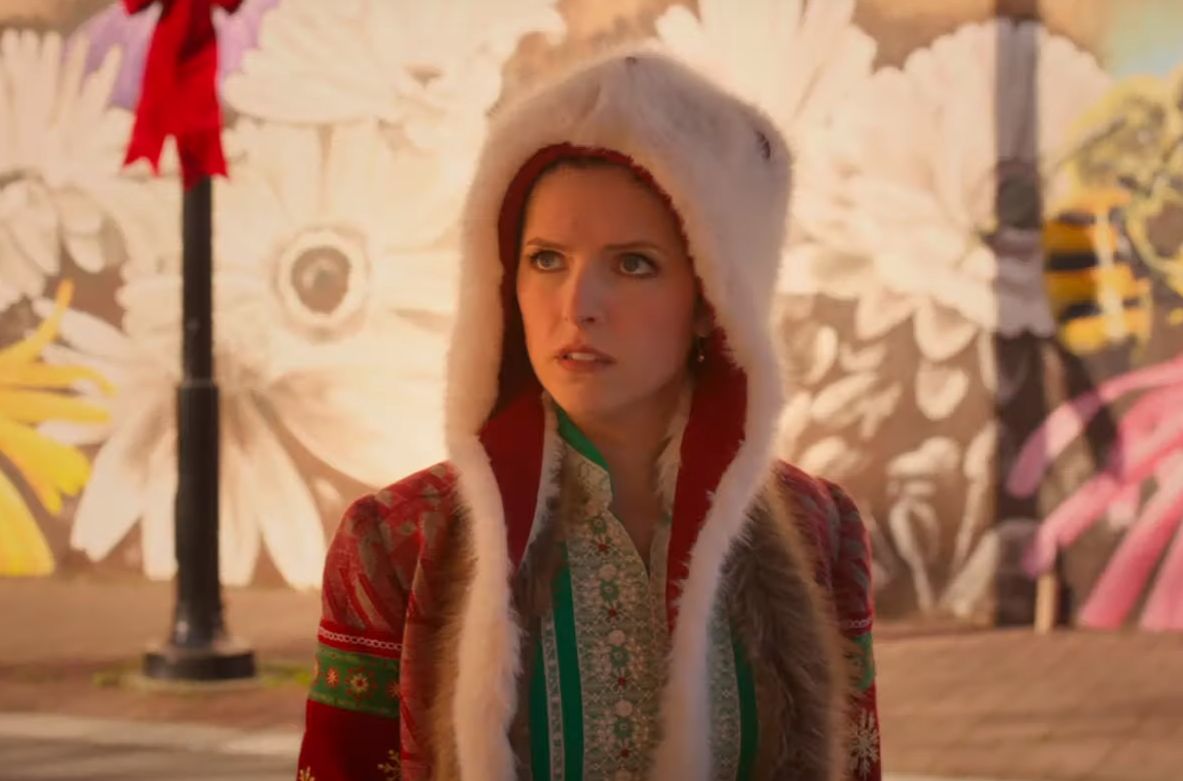 With Bill Hader as Santa Claus and Anna Kendrick as his daughter, 'Noelle' is a unique Christmas comedy where Santa himself starts to buckle under the pressure of what is expected from him from all young boys and girls. When he drops the ball, it all comes to his daughter, Noelle, to take up the responsibility of handling the family business. 'Noelle' seems like the perfect heartwarming Christmas family movie that you'll not only watch just once, but you'll end up revisiting almost every year during the festive season.
11. Charlie's Angels (November 15, 2019)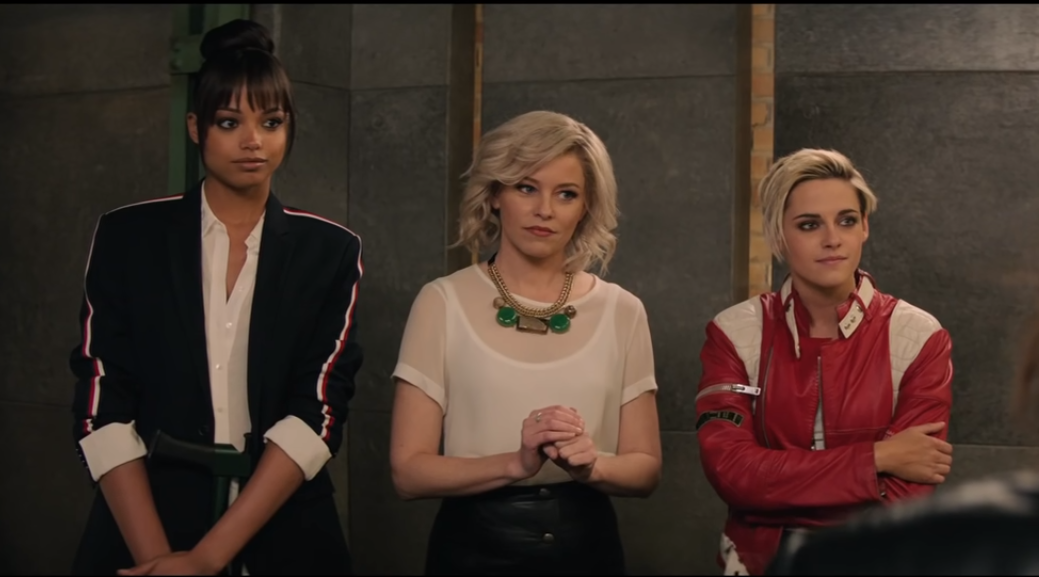 Almost 2 decades ago, 'Charlie's Angels', which features the fearless trio of the most badass women, took the world of action-adventure-comedy by storm. The good old franchise is now back with a reboot that stars Kristen Stewart, Naomi Scott and Ella Balinska, with Elizabeth Banks directing the movie. In this new bold adventure, the trio will work under Charles Townsend, a mysterious man whose security agency is well-known all across the globe. Just like its older versions, we can expect some beat 'em up, blow 'em up shenanigans from this one as well which will certainly give you your money's worth.
10. Ford V Ferrari (November 15, 2019)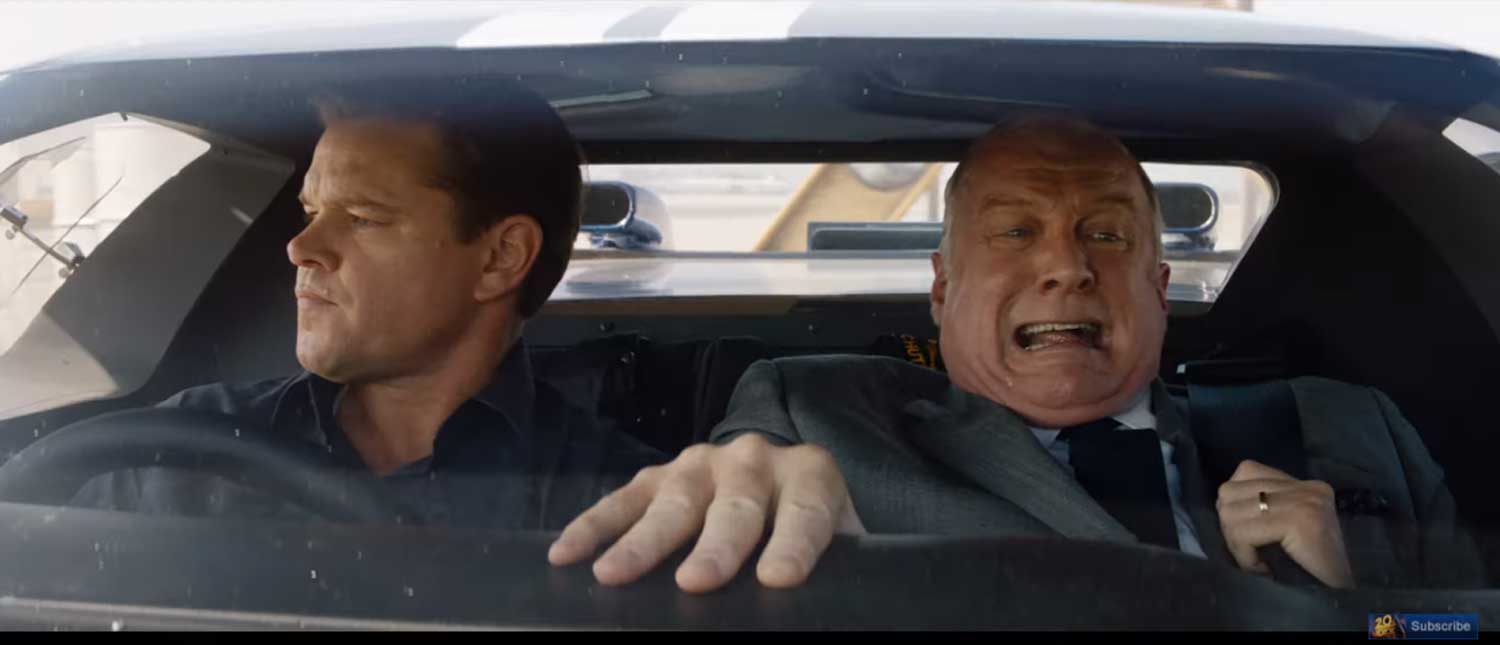 With Academy Award Winners Matt Damon and Christian Bale as leads, 'Ford V Ferrari' is a unique racing movie that revolves around the lives of two titans of auto-making—car designer Carroll Shelby and driver Ken Miles. The two men set out to bend the laws of physics and battle their own demons while they take it upon themselves to defeat the revolutionary Ferrari at the 24 Hours of Le Mans. Rumbling with some incredible car racing action, the film not only recounts a story of some intense competition but it also perfectly encapsulates how legends are made underneath the hood.
9. The Good Liar (November 15, 2019)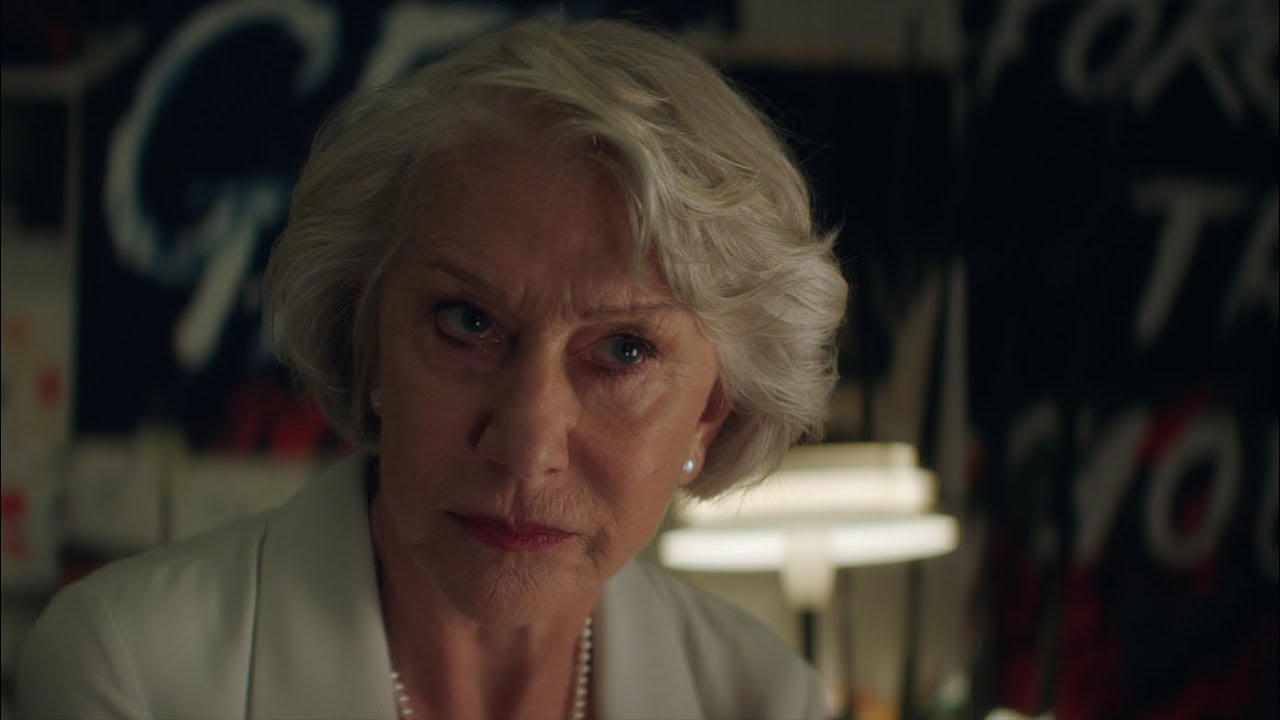 Roy Courtnay, played by Ian McKellen, is a career con artist who sets his eyes on his next target: a recently widowed well-to-do Betty McLeish. Roy, who started off with the intention of stealing away everything that Betty owns, soon starts to care for her and finds himself at crossroads where he must either keep up with all of his lies or face what he truly feels. Based on a novel by Nicholas Searle, 'The Good Liar' is the first film where legendary actors Helen Mirren and McKellen will be seen together. From the looks of it, the film seems quite promising and is definitely a must-watch for all suspense-drama lovers.
8. Waves (November 15, 2019)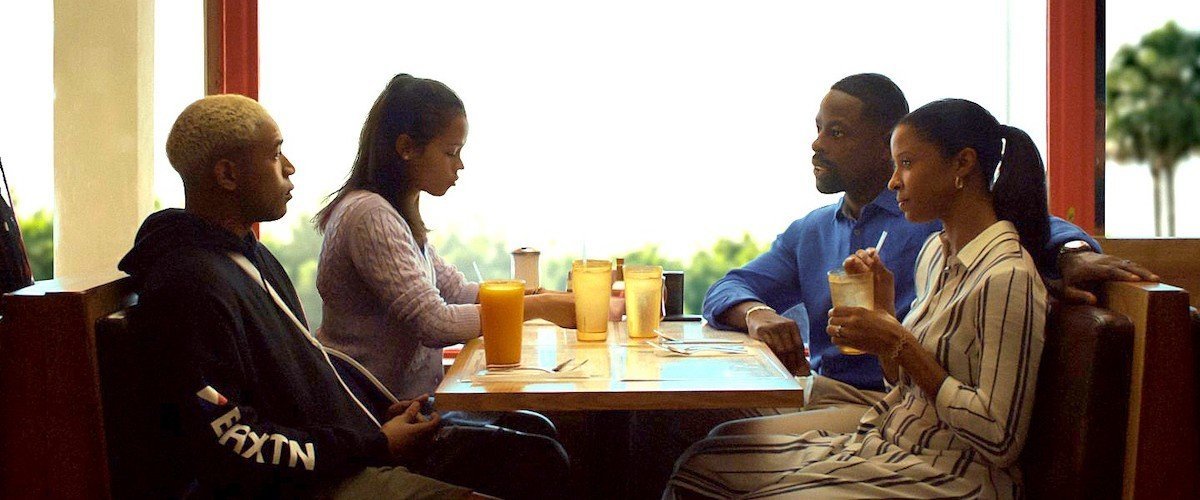 In the past, several films have explored the idea of how some incredibly bad decisions can ripple into some extremely good consequences. 'Waves' is another family drama that captures the essence of human relationships and how their interconnectivity can ultimately be life-changing. Post a tragic loss, it brings light on the story of a suburban Florida family where each member learns a lesson or two about love, forgiveness and eventually cooperation when all of their personal struggles align their lives to one another. Directed by Trey Edward Shults, this tender heartfelt story will surely resonate with you in one way or the other.
7. The Report (November 15, 2019)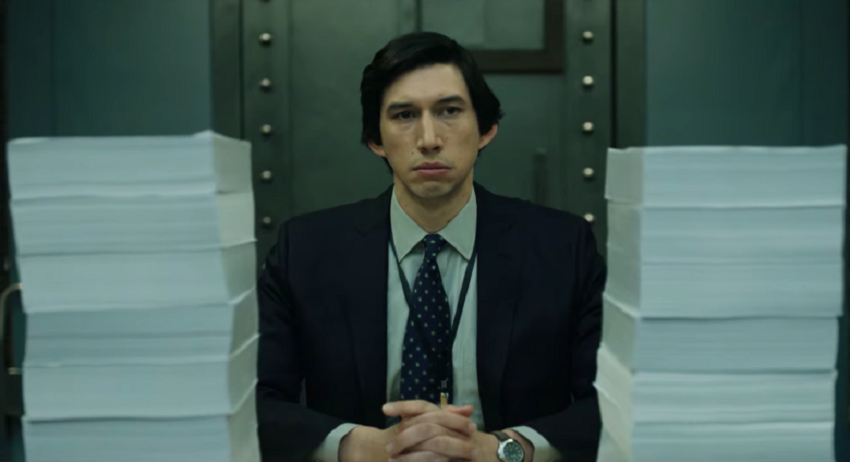 Starring Adam Driver, the report is a docudrama that will give you the good old political thriller feels of the 70s. It tells the gripping tale of the real-life events that revolved around the enhanced yet brutal interrogation practices of the CIA after the 9/11 attacks. The film is mostly driven by the actions of its characters but instead of portraying their personal lives, it focuses entirely on their work to parallelly bring context to its political themes. Simplistic yet smartly put together, 'The Report' is a crime drama that has the potential to be in par with other similar classics like 'The Post' and 'Spotlight'.
6. Frozen II (November 22, 2019)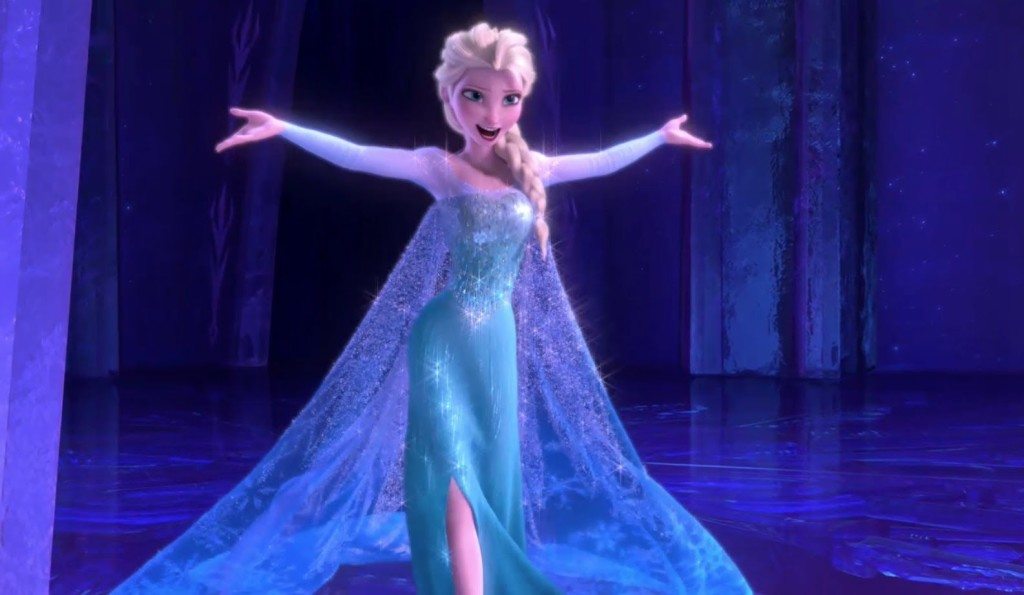 The two of the most admired animated characters of our time, Elsa and her sister Anna, are back with another unforgettable adventure in 'Frozen II'. This time around, they are taken far away from their homely kingdom of Arendelle and just like the last time, they are soon joined by Kristoff, Olaf, and Sven. In search of the origin of Elsa's powers, the characters will now find themselves amidst an ancient fantastical forest that will answer more questions than they actually seek.
5. A Beautiful Day in the Neighborhood (November 22, 2019)
'A Beautiful Day in the Neighborhood' is a semi-biopic that recalls the events of the friendship between Fred Rogers and journalist Tom Junod. With Oscar winner Tom Hanks as its lead, the film is loosely based on how Tom Junod, a 90s writer for Esquire, ends up learning a lot about empathy and kindness when he cynically approaches Fred Rogers with the intentions of profiling him in a certain way. From the trailer, it visually seems more like a vintage-themed and moderately budgeted drama that will win hearts with its performances and sentimental themes.
4. 21 Bridges (November 22, 2019)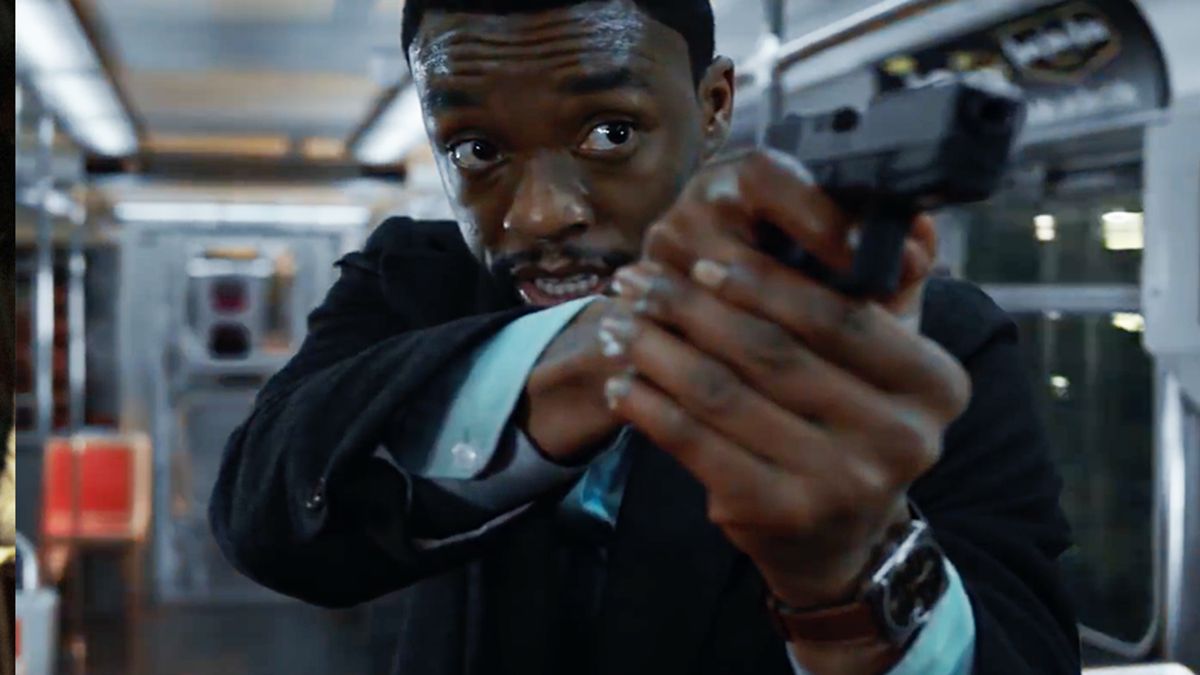 After the revelation of a huge conspiracy, what starts off as a hunt to pursue two young cop killers soon turns into an uncertain pursuit where an NYPD detective decides to lock down the entire city of New York. Produced by the Russo Brothers, '21 Bridges' follows an intense game of cat and mouse where the protagonist—played by Chadwick Boseman—tries to make the best out of his opportunity for redemption. The film also stars Sienna Miller, Taylor Kitsch, and J.K. Simmons and is Boseman's second major release after 'Black Panther'.
3. Dark Waters (November 22, 2019)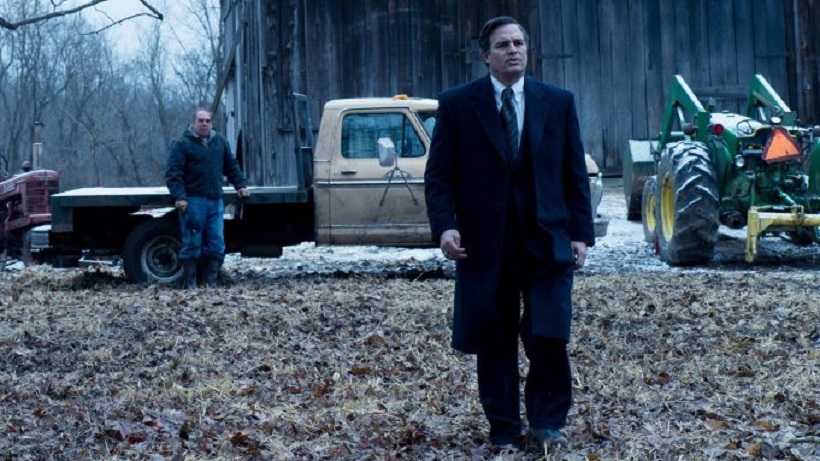 Not to be confused with the 2005 horror film 'Dark Water', 'Dark Waters' is the story of Robert Bilott (Mark Ruffalo) who ends up unraveling a dark hidden secret that leads to a large corporation that could potentially be responsible for the death of several innocents. Robert, who is determined to expose the long history of all the pollution that has been caused by a well-known chemical company, puts on an environmental lawsuit and searches for answers.
2. Knives Out (November 27, 2019)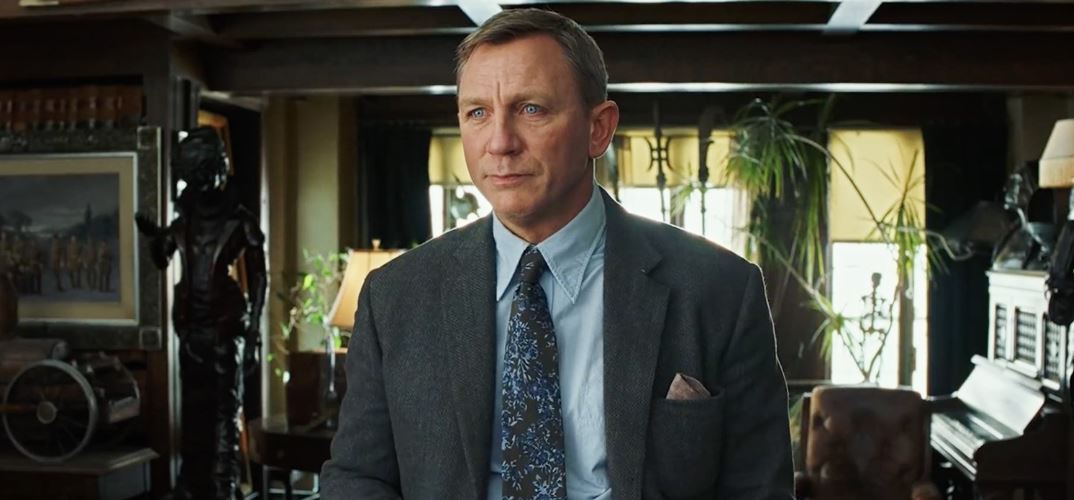 At the age of 85, a well-known novelist named Harlan Thrombey (Christopher Plummer) is found dead in his apartment right after his birthday. Detective Benoit Blanc (Daniel Craig), who is mysteriously enlisted for the case, and Ransom Drysdale (Chris Evans), a trooper, travel together to the writer's royal estate to unravel the truth behind the man's untimely death. Early reviews of the film suggest that 'Knives Out' is a witty and stylish crime drama that will keep you at the edge of your seat all the way till the end.
1. Queen & Slim (November 27, 2019)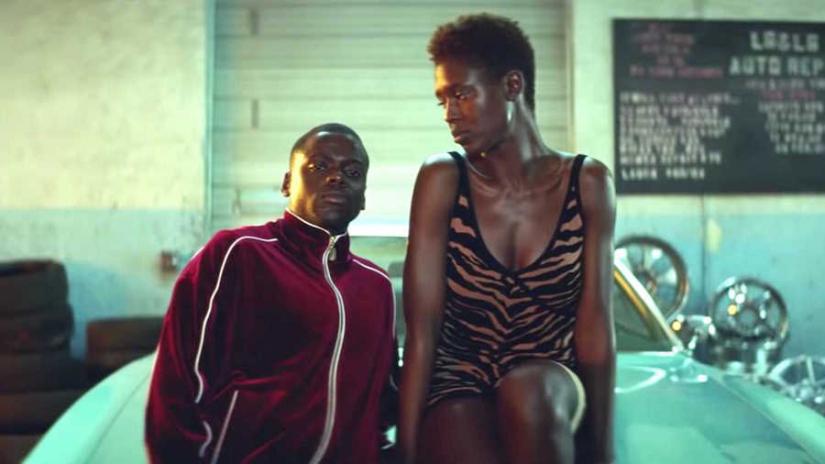 Daniel Kaluuya, from 'Get Out', plays the role of Slim whose first date with Queen is unexpectedly abrupted by a policeman who claims that they have violated a minor traffic rule. But as the situation begins to escalate further, things get uglier and in an attempt to defend himself and Queen, Slim ends up shooting the cop. Soon, the two of them find themselves being labeled as cop killers and are forced to go on the run. But as the mainstream media starts to catch up with actual footage of the incident, the two of them become major figures who represent all the atrocities that others like them have gone through.
Read More: Movies Like Get Out