At the recently concluded D23 Expo, Disney laid out significant plans for its next few years. A lot of important announcements regarding new movies and tv series were made. And we also got exclusive details about the looks of Disney's hotly-anticipated streaming service, Disney+. On the announcement fronts, Disney had two major assets to talk about: The Marvel Cinematic Universe (MCU) and of course, Star Wars. Among many things related to Star Wars, Disney announced a new series on good ol' Obi-Wan Kenobi expected to release on Disney+. Disney is also inventing a new subgenre that can be called space western. That is a western set in space. The studio is pioneering this with the series, 'The Mandalorian'.
The series will tap into the works of bounty hunters, Mandalorians, inside the universe of Star Wars. The recently released trailer has got us really excited about this gritty series. Pedro Pascal will spearhead the series. Apart from these, Disney finally intends to provide us the much-needed closure with the 'Star Wars: The Clone Wars' series. The seventh season of the celebrated animated series will also drop early next year on Disney+. But here, let's talk about the Obi-Wan Kenobi a bit.
Obi-Wan Kenobi Through the Years: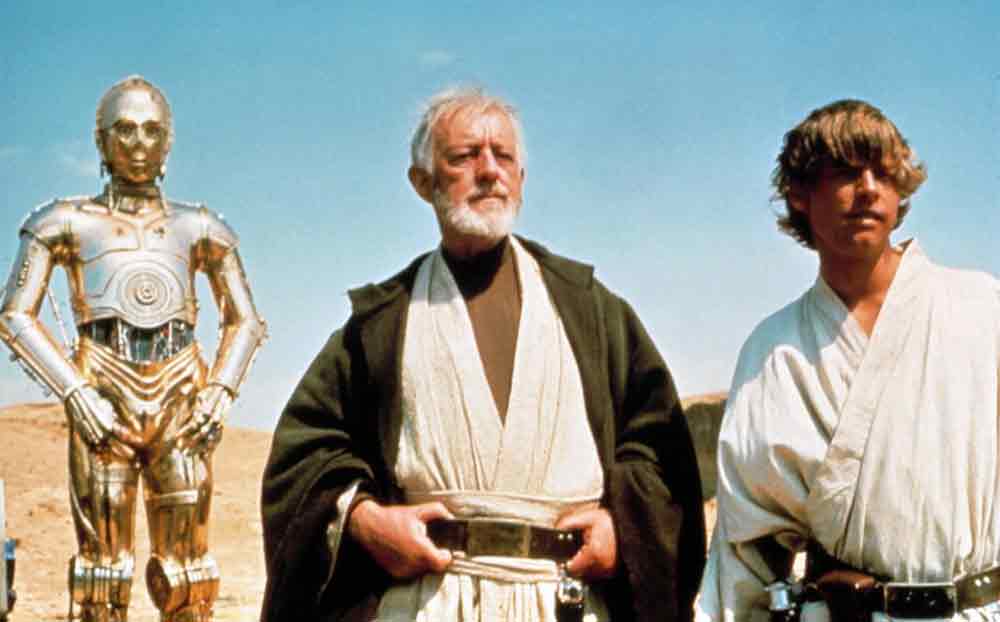 We all know that Disney's 'Star Wars' timeline is messed up. But that doesn't stop us from walking down the memory lane to look back at one of the most memorable characters in the series, master Obi-Wan Kenobi. In the original trilogy, he is portrayed by legendary Alec Guinness and in the prequel trilogy, a young Ewan McGregor dons the costume of Ben Kenobi. We saw Obi-Wan Kenobi in the planet Tatooine helping Luke in rescuing R2-D2. He was the one to introduce Luke and us to the world of Jedis and light force. Apart from being a nuanced character in its own terms, Ben Kenobi's anecdotes also became the narration of Star Wars events. Director George Lucas in 'Star Wars' or 'Star Wars: Episode IV – A New Hope' (1977) started Ben Kenobi's character arc as the Jedi-turned-teacher for the Skywalkers that only evolved through the upcoming films.
Following the tragic end in the first film, Obi-Wan Kenobi kept appearing to Luke as a spirit. In 'Star Wars: Episode V – The Empire Strikes Back' (1980) he kept on guiding Luke, even in his death. For instance, based on his wisdom, Luke and Yoda decide to come together. Kenobi guides and advises Luke and others in various stages of their missions and in Luke's quest to know the truth about his father.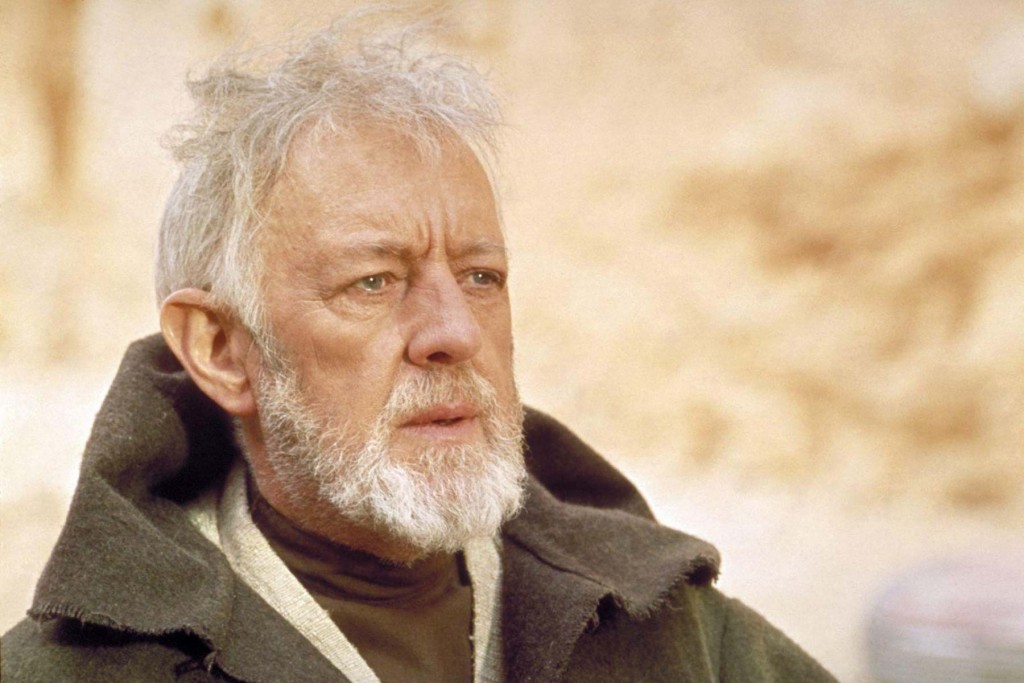 Alec Guinness' epic journey as Obi-Wan Kenobi ends with 'Star Wars: Episode VI – Return of the Jedi' (1983). Grand old Ben Kenobi had already become a source of wisdom, guidance, and knowledge of the dark past. In the third film of the original trilogy, Obi-Wan Kenobi drops one bombshell after the other. Deadly secrets are out as Luke moves to meet his fate against Darth Vader. He is a bridge between the violent past and confused present. 'Return Of The Jedi' concludes Ben Kenobi's journey in the Star Wars franchise, but given his immense popularity among the fans, Disney had to bring him back as a major character in the prequel trilogy.
In comes 'Star Wars: Episode I – The Phantom Menace' (1999). After 16 years, George Lucas again brings back the series that explores the events that transpired before. We met Jedi knight Qui-Gon Jinn (Liam Neeson) and his young pupil Obi-Wan Kenobi. Ewan McGregor carries the mantle of young Obi-Wan Kenobi as we also meet young Anakin Skywalker aka Darth Vader. Young Obi-Wan finds Anakin with the unusual presence of the Force inside him in Tatooine. Despite the odds, he takes him in his fold and begins to train him. In the film, Obi-Wan also has one of the most epic lightsaber duels in Star Wars history against Darth Maul.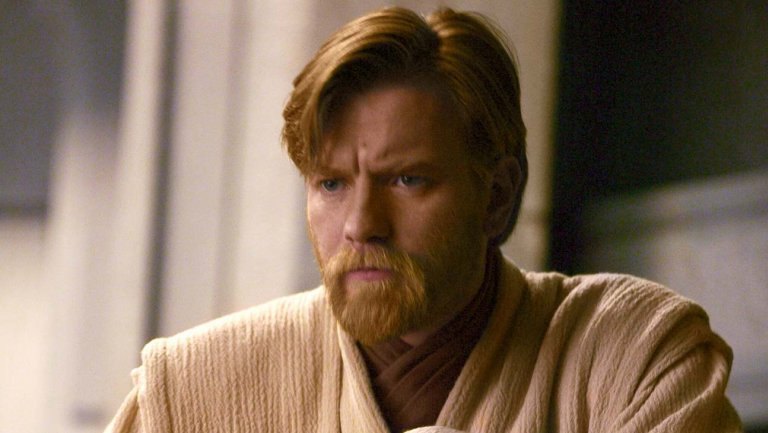 Amongst praises for technicalities and criticisms for scripts and few scenes, 'The Phantom Menace' paved way for 'Star Wars: Episode II – Attack of the Clones' (2002). The relationship between Anakin and his master cum friend Obi-Wan grows and evolves, for the worse. In the film, Obi-Wan follows a secret clone insurgency that also introduces Jango Fett and Boba Fett. He is almost executed towards the end, only to be saved by Yoda.
In 'Star Wars: Episode III – Revenge of the Sith' (2005), things move towards the inevitable catastrophe. Anakin inevitably falls to the dark side and kills all the Jedis. Deeply saddened by the event, he faces his friend following the order of Yoda. He learns about Anakin's unborn offspring(s) through Padmé. Once best friend turned sworn enemies, Darth Vader and Obi-Wan's lightsaber duel becomes emotionally draining for the viewers. He defeats Darth Vader who ends up resurrected in the cyborg form by Palpatine. Thus, the whole saga comes to a full circle.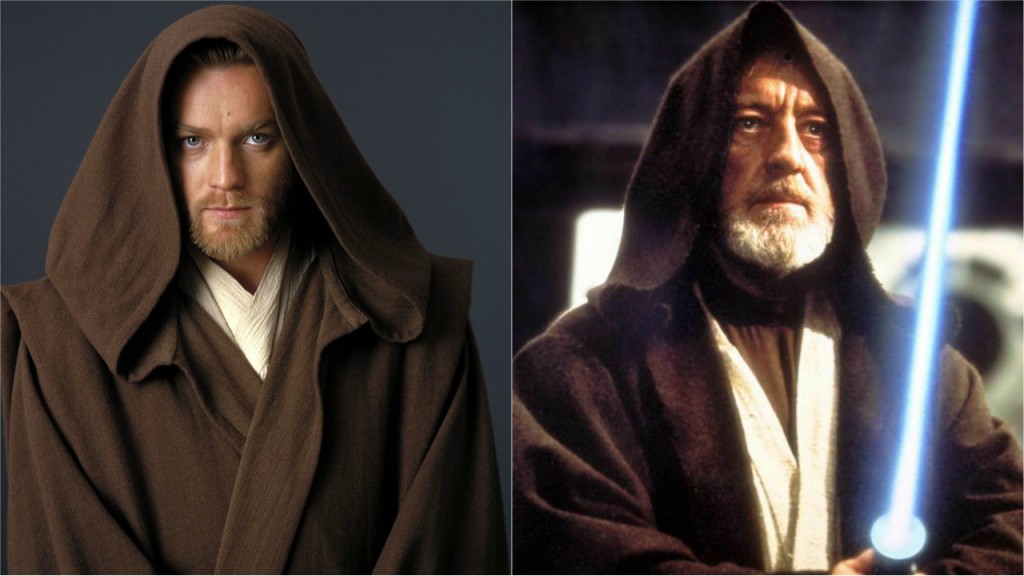 Even though the prequel trilogy doesn't hold a candle to the original one, Ewan McGregor's Obi-Wan Kenobi still soars. Throughout the decade-spanning saga, he appears to be one of the pillars of ravaged goodness against the evil. If we follow his journey chronologically, he transforms from a young talented Jedi to a wise old master who teaches both Anakin Skywalker and his son Luke Skywalker. His close association with Anakin aka Darth Vader makes his relationship with Luke and others extremely complex. A character like Obi-Wan, who has seen and gone through such mind-numbing events of cataclysmic proportions throughout the years deserves a deeper look. And that's why a standalone series focusing on the Jedi master is something that was a long time coming.
Obi-Wan Kenobi Plot: What's it About?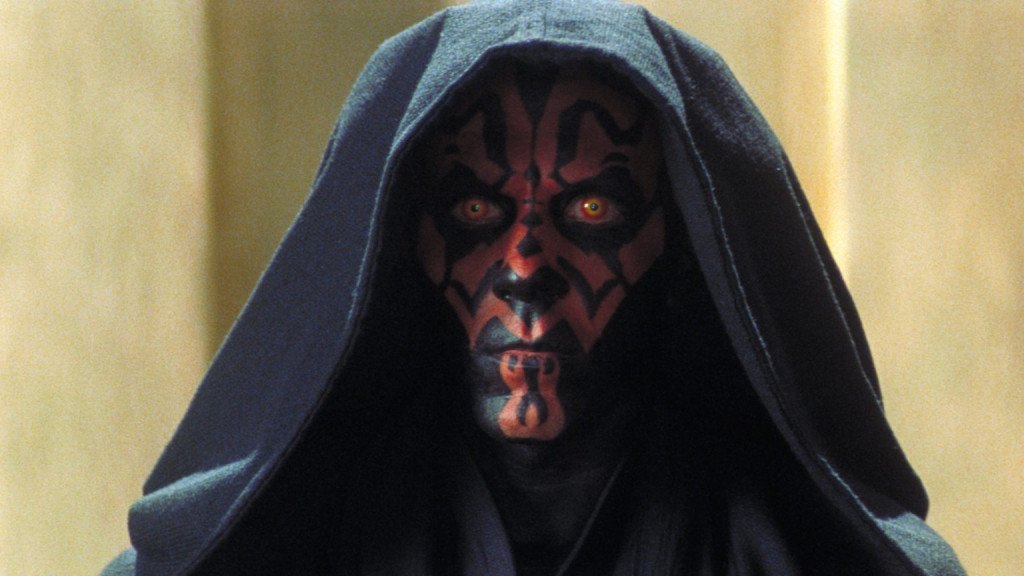 Obi-Wan Kenobi has had such an eventful life that there's plenty to work with. We know that the series will take place after the 'Revenge of the Sith' and before 'A New Hope'. Precisely, it will be 8 years after he drops infant Luke to Owen and Beru on Tatooine. We all know that he 'apparently' goes into hiding during this time till Luke meets him in 'A New Hope'. So Luke will be around 8 years old. Coincidentally, Luke's father Anakin was also around the same age when Obi-Wan found him. Regardless, we will see how Obi-Wan Kenobi spent nearly two decades of his life away from the eyes of everyone. A young Luke will feature in the series and he might as well come across the wise old Jedi without even knowing it.
But we are most excited about a rematch. In 'Solo: A Star Wars Story' (2018) we see that the Sith Lord, Darth Maul (Ray Park) is not dead after all. Obi-Wan Kenobi's nemesis has been resurrected. After being sliced in half by Obi-Wan Maul, he resorted to the Dark Side of the Force to keep himself alive. On the small screen, 'Star Wars: Clone Wars' has a detailed and multilayered journey of a mutilated Maul recovering and seething from anger. His intense hatred towards Obi-Wan keeps him going. So we can hope for a 2.0 version of that much talked about duel.
Obi-Wan Kenobi Cast: Who's in it?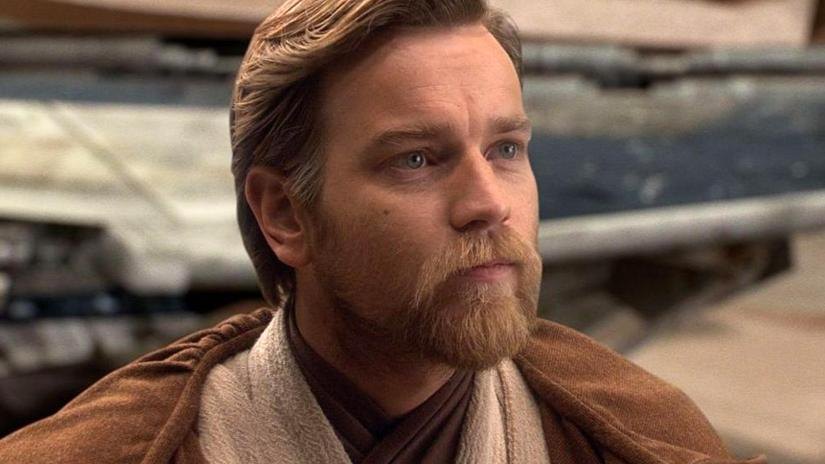 Well, Ewan McGregor will definitely be the titular Obi-Wan Kenobi. He will be seen in the role again after 15 years. A young Luke Skywalker will be played by a child actor. However, no one is finalized. The show's timeline puts it awfully close to 'Solo'. So a few 'Solo' characters can pop up as well. If we have to narrow down, it can be Young Han Solo (Alden Ehrenreich) or/and Emilia Clarke's Qi'ra.
Obi-Wan Kenobi Crew: Who is Behind it?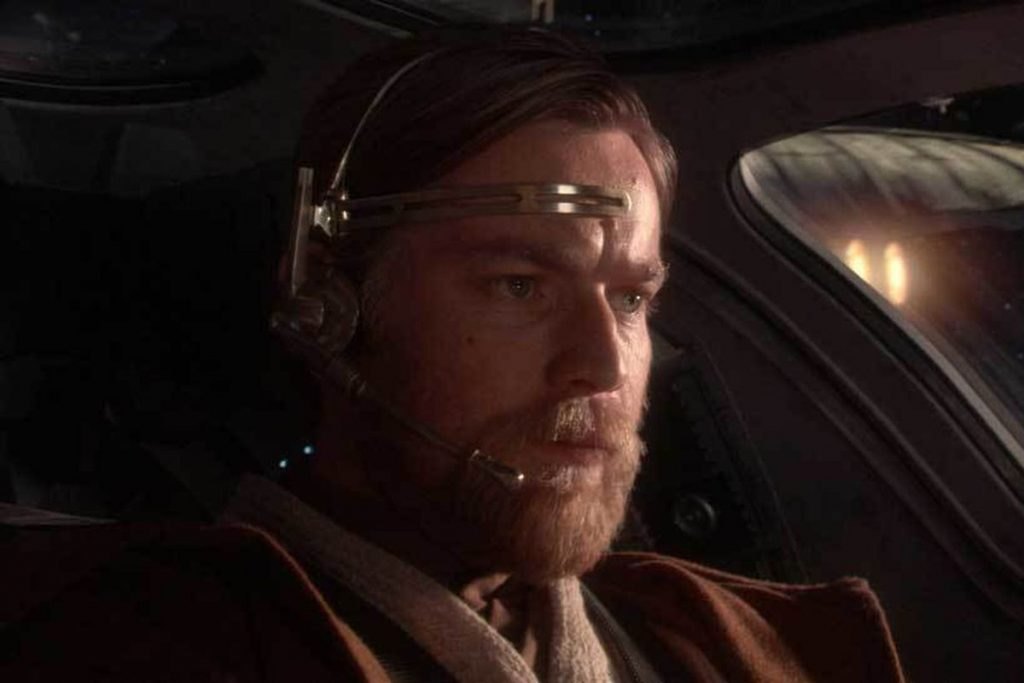 Behind the camera, we have Stephen Daldry ('The Reader', 'The Crown') directing it from characters obviously created by George Lucas. Kathleen Kennedy, a known name among Star Wars fans, is producing the series.
Obi-Wan Kenobi Release Date: When Will it Premiere?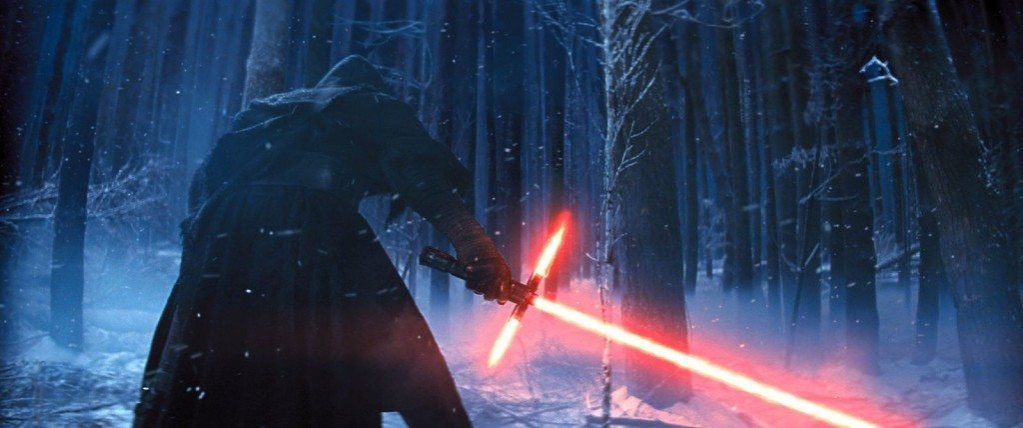 We already have a lot of 'Star Wars' entertainment scheduled in the recent future. 'Star War: Rise of the Skywalker' drops at the end of this year. So does 'Mandalorian' on Disney+. In 2020, we will also see the new season of 'Clone Wars'. Disney has said that the script is ready and the shooting will start in 2020. So we expect the show to hit Disney+ in 2021, if not at the end of 2020.
Read More in Previews: Ms Marvel Series | She-Hulk Series