Alabama born actress Octavia Spencer debuted in 1996 with the movie 'A Time to Kill.' But she struggled for nearly a decade to set a foothold in the industry. It was her stunning portrayal of Minny Jackson in 'The Help', 15 years after her debut, that changed things for her. The performance earned her several awards including the Academy Award, Golden Globe Award, and BAFTA Award for Best Supporting Actress. Her other major movies include 'Fruitvale Station' (2013), 'Get on Up' (2014), 'Black or White' (2014), 'Insurgent' (2015) 'Allegiant' (2016). 'Hidden Figures' (2016) and 'The Shape of Water' (2017). So now you might be wondering what is the next Octavia Spencer movie or TV show? Well, here's the list of upcoming Octavia Spencer films and TV shows scheduled to release in 2019 and 2020. We can only hope that the latest Octavia Spencer movies would be as good as some of her recent ones.
8. Luce (2019)
'Luce' is an upcoming drama feature which tells the story of an African Youth adopted by white parents. The plot reportedly follows Luce (played by Kelvin Harrison Jr.), who hails from Eritrea and is raised in an upper-middle-class American household by a white couple Amy and Peter (played by Naomi Watts and Tim Roth). Luce finds it extremely difficult to cope up with the new surroundings and strange people. But the patient Amy and Peter guide Luce through the hard days of therapy and provide him with every possible opportunity to create a sense of belonging. They have to make a number of sacrifices in their daily life for Luce. But when his tutor, Harriet Wilson (played by Octavia Spencer), finds a bag of illegal fireworks from his school locker, life turns upside down for Amy, Peter and Luce. The other cast includes Brian Bradley, Norbert Leo Butz and Andrea Bang. The movie is directed by Julius Onah from a screenplay by Onah and J. C. Lee. 'Luce' is lined up for August 2, 2019.
7. Truth Be Told (2019 – )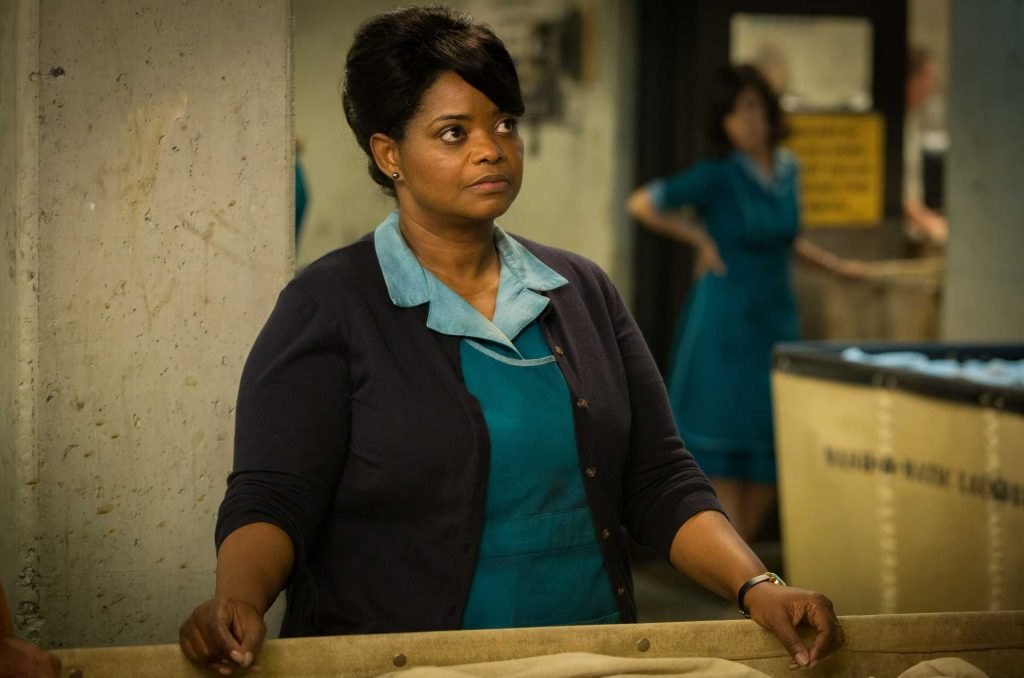 Apple TV+ drama series 'Truth Be Told' is based on the true-crime novel 'Are You Sleeping' by Kathleen Barber. According to reports, the plot sheds light on America's escalating obsession with true-crime podcasts. The thriller features Octavia Spencer and Lizzy Caplan in the lead roles. Poppy Parnell (played by Spencer) is a determined investigative reporter who digs deep into a mysterious and intriguing murder case that happened ten years back. She tries to reach a verdict of the case through her new podcast. The other cast includes Aaron Paul, Elizabeth Perkins, Mekhi Phifer, Michael Beach, Katherine LaNasa, Tracie Thoms, and Haneefah Wood. The series is created and written by Nichelle Tramble Spellman.
6. Ma (2019)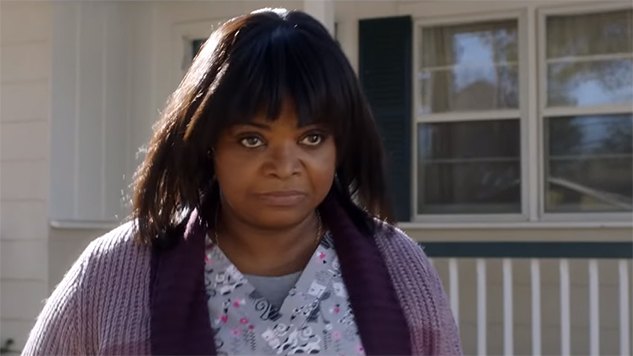 'Ma' is a psychological thriller flick featuring Octavia Spencer in the lead role of Sue Ann "Ma". The plot revolves around the lonely veterinary aide Sue, who becomes friends with a group of high school students. The teens start calling her Ma and find her basement as a perfect hangout for a booze party. The spot becomes popular among students who are craving for a private space to drink. But one day, the party turns out to be an absolute nightmare for the students. The other cast includes Juliette Lewis, Diana Silvers, Luke Evans, McKaley Miller, Missi Pyle, and Corey Fogelmanis. The movie is directed by Tate Taylor from a screenplay he co-wrote with Scotty Landes. 'Ma' is slated for a May 31, 2019 release.
5. The Voyage of Doctor Dolittle (2020)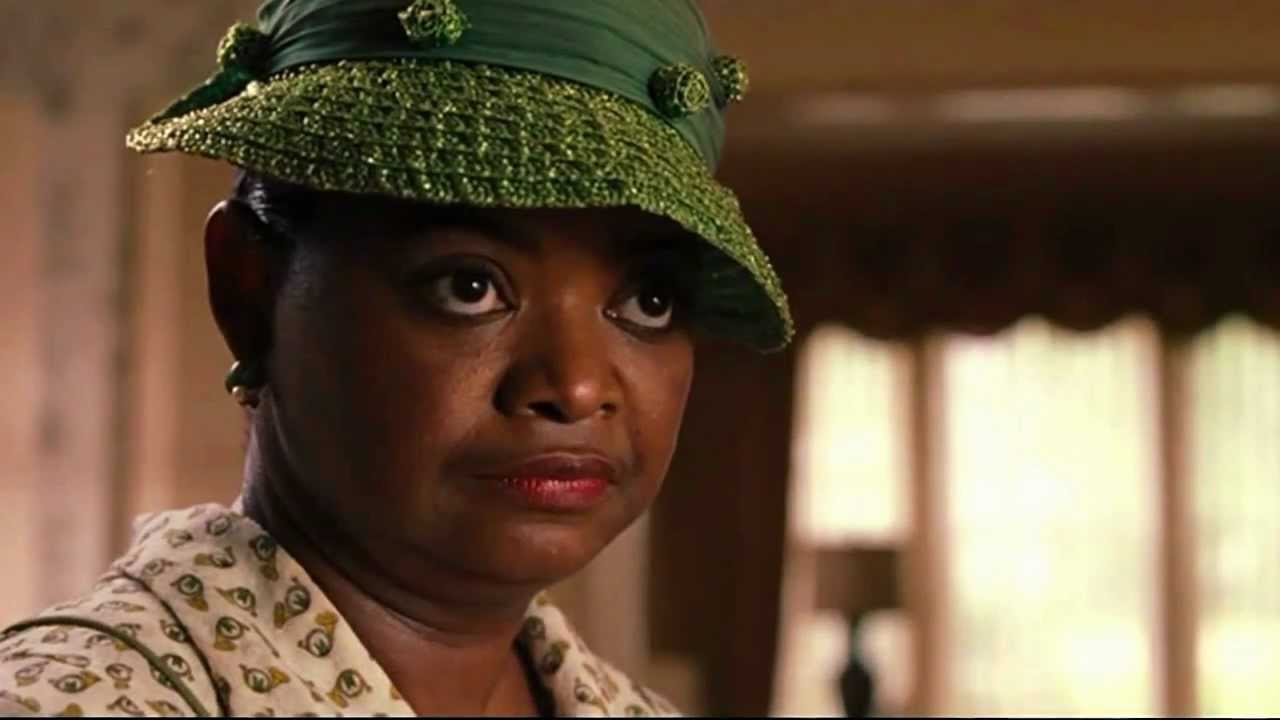 The live-action comedy 'The Voyage Of Doctor Dolittle' is based on the children's books by Hugh Lofting. The movie features Robert Downey Jr., Antonio Banderas, Michael Sheen, and Jim Broadbent in live action roles. The voice cast includes Octavia Spencer, Marion Cotillard, Ralph Fiennes, Selena Gomez, Tom Holland, Rami Malek, Kumail Nanjiani, Craig Robinson, and Emma Thompson. The plot, which is set in the Victorian-era, revolves around an eccentric doctor who can communicate with animals. But when he learns that he has extraordinary power, he decides to stop treating humans. But the decision brings unexpected consequences to his personal and professional life. 'The Voyage of Doctor Dolittle' is directed by Jonathan Liebesman, who is known for 'Wrath of the Titans' and 'Teenage Mutant Ninja Turtles,' from a screenplay by Gaghan and Thomas Shepherd. Universal Pictures releases the movie on January 17, 2020.
4. Onward (2020)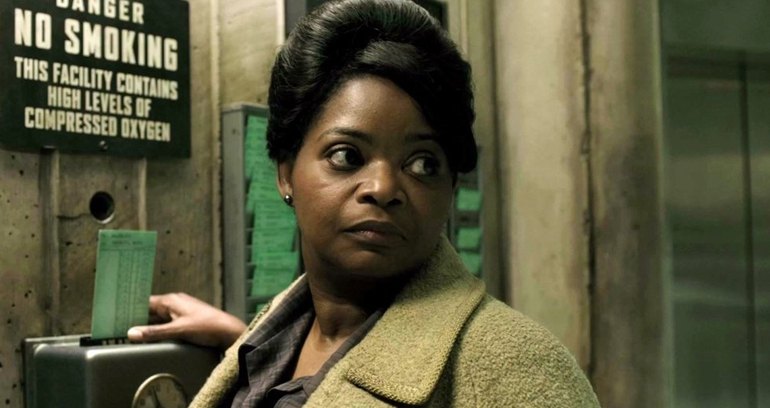 The animated fantasy feature 'Onward' unfolds in the backdrop of a non-human land populated with elves, trolls, sprites, and unicorns. The plot revolves around two teenage elf brothers who embark on a journey in search of the last signs of magic left in the world after the unexpected death of their father, reports THR. Touted as a suburban fantasy by Pixar, the movie features Chris Pratt, Tom Holland, Julia Louis-Dreyfus, and Octavia Spencer in the voice cast. No more details about the plot and cast have been revealed yet. The movie is written and directed by Dan Scanlon, who is known for the 2013 movie, 'Monsters University.' The film marks Pixar's first production venture after 'Coco' in 2016. 'Onward' is slated for a March 6, 2020 release.
Read More: Upcoming Olivia Colman Movies
3. The Witches (2020)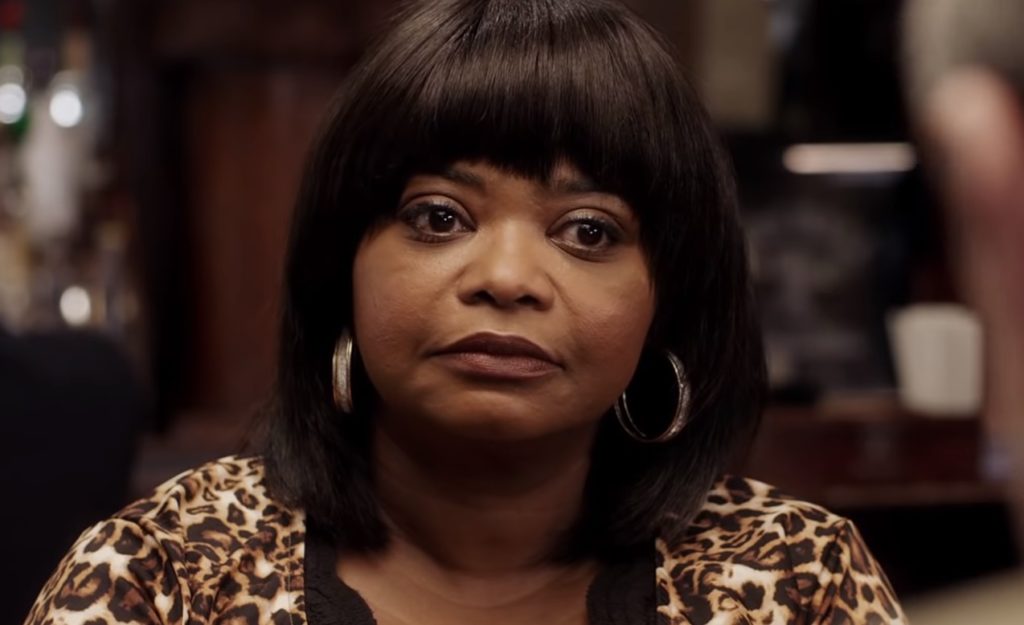 Director Robert Zemeckis' upcoming horror-comedy 'The Witches' is a remake of the 1990 classic movie of the same name directed by Nicolas Roeg. Based on a 1973 novel, the plot follows a 7-year-old who happens to witness an elite convocation of witches. The High Witch (played by Anne Hathaway) introduces her vicious plan to turn all the kids in the town into rodents. But when she learns that the boy has overheard everything including the secret magical spell, the High Witch orders to try the "mice" spell on him. Octavia Spencer is expected to play the role of one of the witches. The other cast includes Stanley Tucci and Chris Rock. Zemeckis wrote the screenplay and executive produces the movie along with Jack Rapke, Alfonso Cuaron and Guillermo del Toro. 'The Witches' is slated for an October 16, 2020 release.
Read More: Upcoming Naomi Scott Movies
2. The Heart (TBA)
Octavia Spencer joins Sam Rockwell and Allison Janney in the indie comedy feature 'The Heart.' The plot follows Rockwell and Spencer's characters who take the responsibility of delivering a human heart from New York to Florida in 24 hours for a huge chunk of money. But when the duo learn that the unlikely consignment is for a mysterious buyer in the black-market who is not in the official donor list, they change their mind. They reroute their path to reach out to the right person who deserves the heart. But soon, they find themselves on the run with ruthless criminals on their tail. They realize that by diverting the life-saving consignment, they have messed up with the millionaire buyer and the drug-dealer (played by Janney). 'The Heart' is written and directed by Nat Faxon and Jim Rash. No release date has been attached to the project yet.
Read More: Upcoming Sophie Turner Movies
1. Madam C.J. Walker (TBA)
'Madam C.J. Walker' is an upcoming Netflix show. It is a rags-to-riches story based on the real-life experience of an African American woman who went on to become one of the rarest African-American female millionaires of the early 20th century. Born in Louisiana in 1867 to two former slaves, Ms. Walker was orphaned at the age of 7 and married when she was 14 years old. She washed clothes for $1.50 a day to make both ends meet. It was her daughter's birth that changed her life forever. Octavia Spencer executive produces and plays the lead role in the series. According to reports, Kasi Lemmons, who is known for 'Talk to Me,' directs the first episode while LeBron James serves as one of the executive producers. The eight-episode series does not have a release date yet.
Read More: Upcoming Halle Berry Movies