In Mexico and the U.S. Hispanic sphere, Omar Chaparro is known as the synonym of charm. He is an actor, comedian, TV host, media personality and singer, and takes his peculiar Mexican charm across all entertainment platforms. Chaparro began his career in 1996 in Chihuahua, Mexico, with the popular radio program 'Los visitantes', along with his friend Perico Padilla. The duo became instant celebrities with the help of their numerous characters like La Licenciada, Chole Ramos and La Yuyis Montenegro. The immense popularity of the radio show landed him in a TV show at the local TV station of Chihuahua. Chaparro repeated his winning streak in the Mexican television too.
After successful stints with TV and radio, Omar moved on to Mexico City for better exposure and big opportunities. He struggled during the early years and eventually got his big break with the 2001 TV show 'Black and White' alongside pals Perico and Rafita Valderrama. Omar became a TV celebrity with his talent to make different voices and different appearances. He was invited to numerous TV comedies.
In March 2004, Chaparro launched his hit TV show 'No Manches', which featured characters and international guests like Robbie Williams, Shakira, Hanson, and Thalía among others. His first breakout role in America was the 2017 Michael Berry flick 'Stuck.' His portrayal of Ramon earned him several awards and widespread popularity across the Hispanic market in North America. At this point, the question that might be circling your mind is what is the next Omar Chaparro movie or TV show? Well, the good news is that we have a clear answer to that question. Here's the list of upcoming Omar Chaparro films/TV shows scheduled to release in 2019 and 2020. We can only hope that the latest Omar Chaparro movies would be as good as some of his recent ones.
6. Nailed It! Mexico (2019 – )
Netflix's baking fails competition show, 'Nailed It! Mexico' was a surprise hit for both the streaming platform and host Omar Chaparro. Despite being a Spanish show, it went on to become one of the most popular shows on Netflix, with people following it through subtitled or dubbed versions. Hosted by Chaparro, the show features Anna Ruiz as head judge. The laughs and GIFs based on 'Nailed It! Mexico' make it more popular on social media platforms. In each episode, amateur bakers in Mexico try their culinary adventures for a $10,000 prize.
5. Pokémon Detective Pikachu (2019)
Omar Chaparro voices Sebastian, a singer in underground fighting tournaments, in 'Pokémon Detective Pikachu.' "He's a very loud, kind of crazy guy", Chaparro told Comicbook. The upcoming action-comedy also features Ryan Reynolds voicing the iconic Pikachu. The plot revolves around the disappearance of a father. His son then sets out on a journey to find the missing links that lead to his father's mysterious disappearance. Pikachu learns that it can share emotions and ideas with the boy and later, they team up to find Goodman's father. The live-action flick is directed by Robert Letterman. The other cast members include Suki Waterhouse, Kathryn Newton, Justice Smith, Bill Nighy, Rita Ora, Rob Delaney, and Ken Watanabe. 'Pokémon Detective Pikachu' hits theaters on May 10, 2019.
4. Tod@s Caen (2019)
'Tod@s Caen' tells the interesting story of a "romance" strategist. The plot follows a young man who is famous among his friends for devising the best strategy to make any woman fall for him. When an old friend who lacks the lady luck approaches the strategist for expert advice, his life turns upside down. He starts devising strategies for his desperate friend and in one of their outings, the strategist bumps into an exotic woman. Unfortunately, she is one step ahead of him when it comes to strategies to make any man fall for her. The Spanish flick features Omar Chaparro in the lead role with Martha Higareda and Mauricio Barrientos playing supportive roles. 'Tod@s Caen' is lined up for a September 20, 2019 release in Mexico.
3. Los Rodríguez y el más allá (2019)

'Los Rodríguez y el más allá' focuses on a Spanish family which embarks on a supernatural adventure. Omar Chaparro joins an ensemble cast that includes Geraldine Chaplin, Santiago Segura, Mariana Treviño, and Edu Soto. The plot revolves around the members of the Rodriguez family who one day discover that their late grandfather was from another planet. To make the realization more perplexing, he left behind a cosmic door to access his Earth in the storage room of the family home. His grandson Nicolás unleashes unimaginable chaos when he fixes the door. 'Los Rodríguez y el más allá', which literally translates to 'The Rodriguez and the beyond', is slated for an October 18, 2019 release in Spain.
2. Backseat Driver (TBA)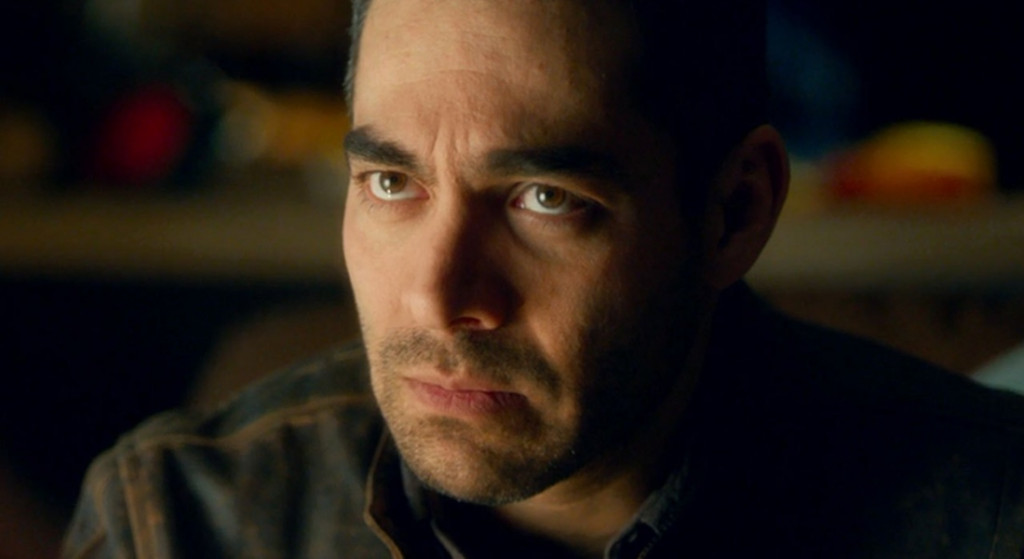 The Spanish-language comedy 'Backseat Driver' features Mauricio Ochmann and Omar Chaparro in the lead roles. The plot follows the vengeful Tomás, played by Ochmann, who travels to Puerto Vallarta to settle scores with the cabbie, played by Chaparro. The young man has a secret affair with Tomás' wife, played by Vega. 'Backseat Driver' is a remake of the Korean flick 'Driving With My Wife's Lover'. The Korean original is written and directed by Kim Tai-Sik, while the Spanish version is helmed by Ariel Winograd from a screenplay written by Paul Fruchbom, reports Deadline. No release date has been attached to the project yet.
Read More: Upcoming Chris O'Dowd Movies
1. The Wingwalker (TBA)
'The Wingwalker' tells the touching story of a father and his ailing daughter torn apart by international immigration laws and borders. Omar Chaparro plays the role of Julian, a father who is deported from his country. His daughter is diagnosed with a serious cardiac condition and is scheduled for a heart transplant. Julian has no other way but to cross the border at the risk of his life in order to be with his beloved daughter. The bilingual flick is directed by Alonso Alvarez from a screenplay he co-wrote with Max Arciniega.
Read More: Upcoming Ryan Reynolds Movies