'Onward', just like its name, is a step forward for Pixar as it chooses to focus on creating heartwarming original content. The studio has given some of our favourite childhood classics, the kind that have the power to make grown men cry. But it recently took the sequel route with the likes of 'Incredibles 2′ and 'Toy Story 4'. In fact, all of Pixar's last five features, except 2017's animation gem, 'Coco', are sequels.
'Onward', then, lets Pixar take a much-needed change in direction. It is obviously a bold step for the studio as the industry continues to be dominated by franchises. But if there is one studio that can actually pull this off, it is undoubtedly Pixar. And 'Onward' proves precisely this.
The film, centering around two teenage elf brothers, Ian and Barley Lightfoot, is a unique coming-of-age story, something Pixar seems to specialize in. Set in a fantastical world, it deals with themes of loss and growing up in a genuine yet unusual way as it follows the brothers on a quest to find magic. Like the title suggests, 'Onward' serves as heartwarming lesson on moving onward in life.
'Onward', with its emotionally riveting ending, strikes a chord in every heart, irrespective of age. But by introducing us to this new fantastical world where magic lurks, one wonders if there are more adventures in store for us. The Lightfoots' quest leads them to magic, and its conclusion seems to suggest a promising new chapter in Ian and Barley's lives. So, could there be a sequel? Here's everything you need to know.
Onward 2 Release Date: Will There be a Sequel?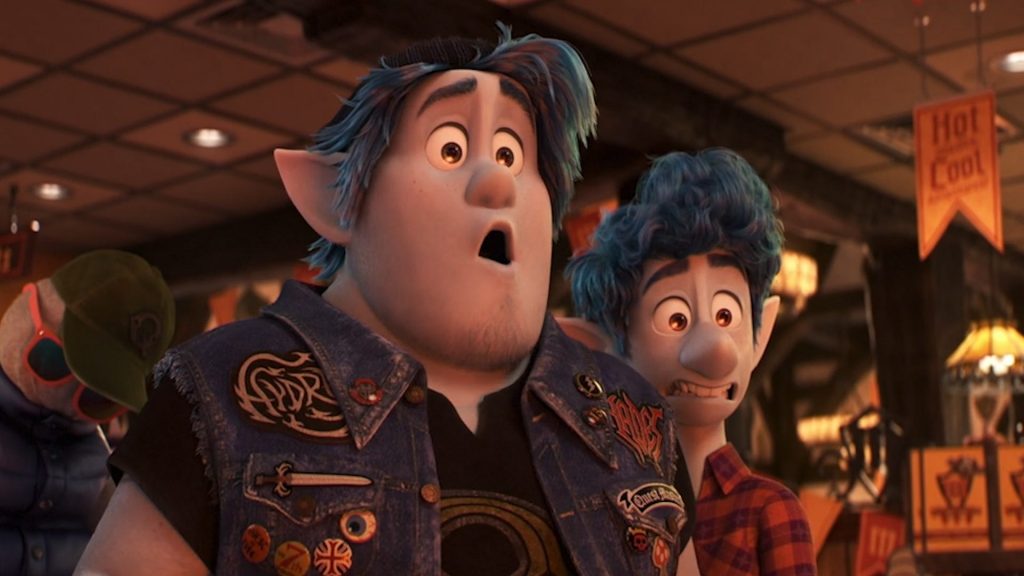 'Onward' had its theatrical release in the United States on March 6, 2020. Prior to this, the film premiered at the 70th Berlin International Film Festival on February 21, 2020. The film received largely positive reviews from critics and public alike, and currently holds a certified fresh score on Rotten Tomatoes. While 'Onward' may not be the latest Pixar classic, it definitely seems to be a worthy successor of the studio's past endeavors.
'Onward' also goes on to prove that creating original content is undoubtedly the studio's strength. After all, Pixar has previously given us gems like 'Wall-E', 'Up', 'Ratatouille', and 'Inside Out'. And it did the same when it brought to us classics like 'Toy Story', 'Finding Nemo', 'Monsters Inc', and 'Incredibles'.
Each one of these have been beyond just great films. They have been unforgettable one-of-a-kind experiences. 'Onward' may or may not make this cut, but it definitely has Pixar playing on its strengths to deliver yet another unique cinematic experience. Yeah, the same studio that made you tear up over fishes, toys and emotions, is all set to make you cry once again. This time, over a pair of legs.
'Onward', as mentioned above, is set in a fantastical world devoid of magic. It centers around Ian and Barley Lightfoot, who receive a wizard's staff as a gift left behind by their dead father. The staff, along with a spell, is meant to bring back their father just for a day. But when it only brings back his legs, the brothers set out on the quest of a lifetime, in search of magic.
The film's ending closes a chapter in Ian and Barley's lives as the two move on from their father's death. Ian realizes that even though his father was never there with him, he will always have Barley beside him. He also realizes how much more important it is for Barley to meet their father one last time.
While the ending certainly does not directly tease a sequel, it is not hard to imagine more adventures in store for us. After all, Ian does discover his magical potential. He is also bequeathed the wizard name, "Wilden the Whimsical" by his father. The film, then, marks the beginning of a new chapter for the Lightfoots, and almost serves as an origin story for Ian.
If an 'Onward' sequel does happen, it could certainly have the brothers embarking on another fascinating quest. Since the film is primarily about growing up, it could follow the route of 'Toy Story 3' and have Barley moving away to college. It is important to note here that director Dan Scanlon based the film on his own relationship with his older brother after their father passed away. Thus, the follow-up could also have Scanlon taking from his real-life experiences.
Whether or not a sequel to 'Onward' could happen is a question that does not have an answer yet. The creators are definitely open to it. But given Pixar's current commitment to original content, it is unlikely to happen anytime soon. All of the studio's upcoming films till 2023 are originals. 'Onward' will be followed by 'Soul', which is all set to release this June. So, if at all there is an 'Onward' sequel, we could hope for it to release by 2025 or later.
Read More: Best Pixar Movies