If you are a fan of the sci-fi tv shows and haven't seen 'Orphan Black', then you haven't yet attained the elite status. It is unlike any other show that has been made before or will be made for at least the next couple of years. Created by Graeme Manson and John Fawcett, it follows the story of a group of women who are each other's clones. They have to figure out who the enemy is and what they want from them, apart from butchering them one by one.
Manson is previously known for his work in shows like 'The Bridge', 'Flashpoint' and 'Being Erica'. John Fawcett has served as a director of episodes of shoes like 'Da Vinci's Inquest, 'Queer as Folk', 'Being Erica' and 'Lost Girl'. Both of them serve as executive producers, alongside Ivan Schneeberg, David Fortier and Kerry Appleyard. Starring Tatiana Maslany, who received a much-deserved Emmy for her acting, 'Orphan Black' is a gem that you don't want to miss out on.
Orphan Black Cast: Who's in It?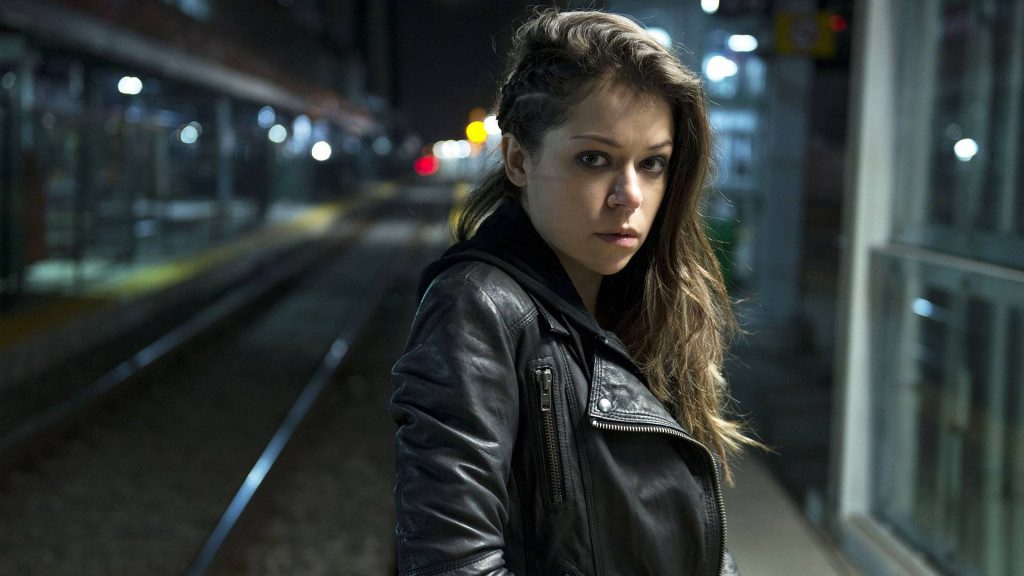 Apart from having a plot that blows your mind, the biggest strength of 'Orphan Black' lies in its brilliant and talented cast.
The lead role(s) is played by Tatiana Maslany, who is the heart, soul and backbone of this show. She plays about a dozen characters in the run of five seasons. I don't think any actress, or actor, has ever had the opportunity of playing the hero, the villain, the victim and the saviour, all in one story. For as many other actors there are, Maslany plays an equal number of roles! And what a marvellous job she has done with it. When one person comprises half of the cast, you can imagine how great they must be. She got "once in a lifetime" role and acted the hell out of it. Previously, she has worked on TV shows like 'Heartland', 'Being Erica' and 'The Nativity'. Her film credits include 'Diary of the Dead', 'Eastern Promises', 'The Vow', 'Stronger' and 'Destroyer'.
The role of Maslany's sidekick is played by Jordan Gavaris. He portrays Felix Dawkins, Sarah Manning's (the prime character of the show) foster-brother, whom she trusts more than anyone else. They have a strong relationship which is borne of their rough time in the streets. Apart from 'Orphan Black', Gavaris has appeared in 'Degrassi: The Next Generation', 'Cracked' and 'Take Two'.
Maria Doyle Kennedy plays the role of Sarah and Felix's foster mother, Mrs S. Throughout the show, she continues to be one of the characters whose true intentions remain dubious. However, it becomes clear after a while that no matter what she is doing and why she is doing it, it is only because she wants to protect Sarah, and her daughter, Kira. Her acting credits include titles like 'The Tudors', 'Downton Abbey', 'Queer as Folk', 'Dexter', 'Outlander', 'Byzantium' and 'The Conjuring 2'.
Another major character of the show is Detective Arthur Bell. He is the partner of Beth Childs, whose identity is taken over by Sarah. At first, he looms over her like a threat, but when the truth comes out, he becomes one of her most important allies. Arthur is portrayed by Kevin Hanchard, who is known for his roles in 'Hudson and Rex', 'Cardinal', 'Wynonna Earp' and 'The Expanse'.
Dylan Bruce plays the role of Paul Dierden, an ex-military man who is planted in Beth's life to keep an eye on her. He too becomes Sarah's supporter; however, it won't be wise to trust him all the time because of his conflicting role. Bruce is a familiar face for the audience of 'As the World Turns', 'Arrow', 'Heroes Reborn', 'American Gothic' and 'Midnight, Texas'.
Evelyne Brochu appears in 'Orphan Black' in the form of Delphine Cormier. She is a scientist who closely works with Cosima, Sarah's scientist clone. Like most other characters, her role lingers around the vague line that separates good guys from bad guys. Brochu has worked with acclaimed directors, appearing in films like Denis Villeneuve's 'Polytechnique', Jean-Marc Vallée's 'Café de Flore' and Xavier Dolan's 'Tom at the Farm'.
There are a bunch of other characters that come and go, play the good and the bad, throughout the series, and prove that just when you think 'Orphan Black' is out of tricks, there is a whole lot of other shocks lined up for you.
Orphan Black Plot: What's It About?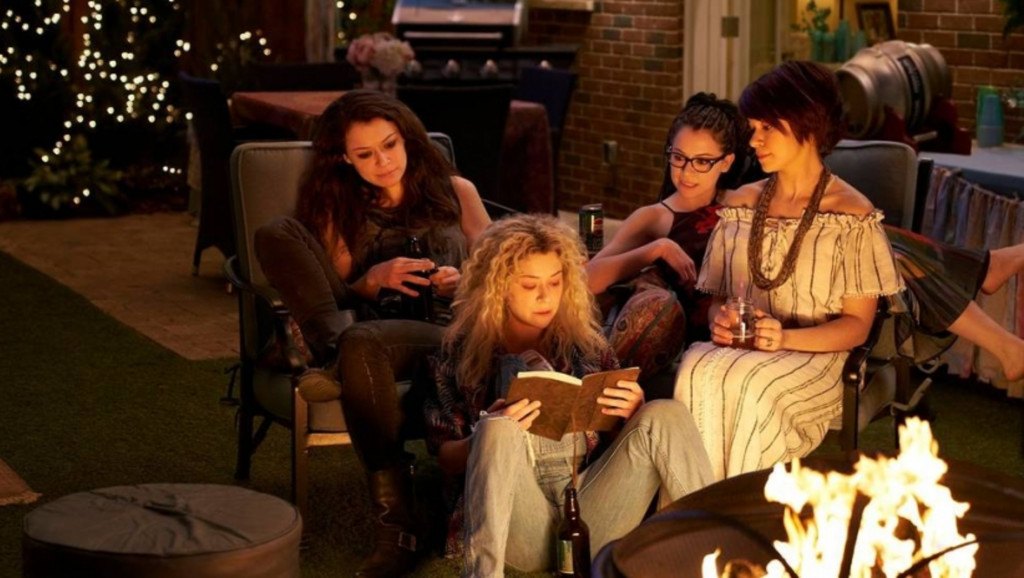 The story of 'Orphan Black' begins at a railway platform. Sarah Manning is dumbfounded when she sees a woman who looks exactly like her, standing at a few feet's distance. Before she can approach her or talk to her, the woman jumps in front of the oncoming train. Bewildered and taken aback by this incident, Sarah decides to find out everything about this woman. She discovers that her name was Beth Childs and she was a cop. But, that's not the end of it. Beth was in contact with a group of women who look exactly like her. There is a scientist, a soccer mom, a German woman, and even an assassin trained by religious zealots. Another world opens up to Sarah and with it, come all sorts of dangers. But Sarah is ready to fight anyone and everyone, and there are no bounds to what she'll do when it comes to her daughter, Kira.
Meanwhile, she discovers more about the scientific group that created the clones and how they have been monitored for so long. Every clone comes with her own personality and struggles. The plot thickens with every season, and as new revelations pile up, it becomes harder to breathe. The clones feel surrounded by both the religious and scientific side. The scientists claim to have a copyright on them! As it turns out in one of the episodes, each of their DNA has been marked with "the property of…" kind of message. On the other hand, religious groups believe that they are abominations and want to kill them. The show questions the morality of making clones and the reasoning behind their treatment. Science, religion, evolution, playing God and being human- all the themes merge effortlessly with the storyline and give the audience a series that they won't ever forget.
Orphan Black Season 6: When Will It Premiere?
'Orphan Black' season 5 premiered on June 10, 2017. It was declared to be the final season of the series. All the plotlines and loose ends were cleared in the season and a proper closure was provided to the story.
Despite being one of the best shows of its time, it is a shame that 'Orphan Black' didn't receive the popularity it deserved, and this is considered one of the main reasons why it was so short-lived. Another explanation is that the writers believed this was the end of the line and any unnecessary stretching of the story would only ruin the show. Hence, there is not going to be a sixth season for 'Orphan Black'. However, there is another news that is sure to cheer you up. AMC has decided to make a show that is supposed to be set in the same universe. For now, there aren't many details as the project is still in its early stages. It has been declared that it will neither be a follow-up nor a spin-off of the original. But nothing is confirmed as yet. We will update this section as soon as we learn more about 'Orphan Black' season 6.
Orphan Black Trailer
If you haven't yet seen the series, you can head over to BBC America to watch it. Here's a look at the trailer to show you what a treat you are in for.
Read More: Best Time Travel Movies on Netflix