'Outbreak Company' is an anime series that is based on the story of a light novel series written by Ichiro Sakaki. It has a very unique plot that covers various themes like discrimination, social norms, invasion and also the responsibilities of an Otaku. Though I wouldn't call it a drama, there is a lot of tension going on in the story where a lot of rivalries can be seen between the elves and the dwarves; there are many contrasting views of the Japanese Culture that spark debates; also, humans are treated as superior beings for some reason. While the theme of a human getting transported to a different realm is not exactly a unique thing, 'Outbreak Company' focuses less on action and brings in a more cultural approach towards this theme.
Anyone who wants to have some fun can really enjoy this show for all the silliness that it offers but if you're looking for an extremely engaging story, then you might feel disappointed after a few episodes. Instead of dwelling deep into its interesting premise, 'Outbreak Company' focuses more on creating a parody around the Otaku Culture. Especially for someone who has been into anime and manga for a while, the references made in this one, to some of the most popular titles, can be really enjoyable. The best thing about it is that it sticks to a particular direction and once you get the hang of it, you will actually enjoy it all the way till the end. Along with its references to the whole Otaku community, it also brings in a slightly deep and inspirational message of self-acceptance and following one's dream. Overall, 'Outbreak Company' is a slightly above average anime that offers a charming experience to its viewers and is a lot more than what meets the eye.
Outbreak Company Season 2 Release Date: When will it premiere?
'Outbreak Company' Season 1 released on October 4, 2013 and came to an end on December 20, 2013. The anime was quite loyal to the manga, which clearly suggests that the creators saw potential in the series and the anime was not released for the sole purpose of manga promotion. So it all comes down to the show's commercial success. Like most anime these days, 'Outbreak Company' is decent at best and not an instant classic like 'One Punch Man' or other really well-known shows.
Considering anime trends of today, Ecchi and Harem Comedies are still very well received by viewers and usually, second seasons of anime shows require a lower budget than the first one; but that right there is the problem. The creators of 'Outbreak Company' were facing budget issues from the beginning itself and they barely completed the first season. The first season did well, but as I said, it was more of an average rated anime and is not exceptionally great. We might still get a season 2 maybe when we're least expecting it. If that happens, our best guess is that 'Outbreak Company' Season 2 release date could be sometime in 2021. We will update this section as soon as we hear more.
Outbreak Company English Dub:
You can stream 'Outbreak Company' on Crunchyroll, Hulu, and HiDive with its original Japanese audio and English subtitles.
Outbreak Company Plot:
'Outbreak Company' centers a young boy named Shinichi Kanou who spends almost all of his time reading manga, watching anime and completely escaping into the world of gaming. He is what most people would call a typical Otaku, who shuts himself in the confinements of his home and obsesses over the Japanese Pop Culture. But his lack of a proper social life really bothers him and it reaches a point where he really wishes to break free from the secluded lifestyle that he has been living all this while. This is when he starts applying for jobs in the hope that someone would hire him and he would then have a reason to leave his home every day.
But with a random twist in events, he somehow gets kidnapped and is transported to the Eldant Empire which is a whole new magical world filled with creatures such as Elves, Dragons and even Dwarves. In this strange never-seen-before land, Shinichi gets the much-needed escape that he had asked for but his life here is not going to be all sunshine and rainbows. Soon after he arrives there, he is told that he has been sent there with the purpose of using his vast knowledge and promoting the Otaku Culture. He is assigned the title of the "Otaku Missionary" and he then sets out on a mission to perform the task that has been assigned to him.
The Japanese Government completely supports him with his mission and on this journey, he is also joined by a half-elf maid named Myucel and the Princess of the Eldant Empire named Petralka. This ragtag bunch faces various obstacles of social issues, politics and ethnic discrimination but they must learn to overcome all of these in order to promote Otaku in this new found holy land.
Outbreak Company Characters:
Petralka Anne Eldante III
Petralka is one of the main characters of the series and is currently the Princess of Eldant. In appearance, she is a really cute girl and has blue hair with deep green eyes. She is petite and still, most of her dresses emphasize on her legs when she sits on her throne. She hates being called a kid and lashes out on the people who try to belittle her by calling her that. She feels really insecure about her body and gets jealous of the girls who are curvier than her.
In her Empire, she is amongst the first few people who have mastered the Japanese Language. Knowing the language so well, she was always interested in the Otaku Culture but never really had any sources to access any of it. She later visits Shinichi to read Manga with him and in the process, gets really attached to him. Being extremely short-tempered, she often gets mad at Shinichi when he does not give her enough attention and starts to spend more time with other girls. She is determined to prove her capabilities as a ruler but often fails to embrace constructive criticism.
Myucel Foaran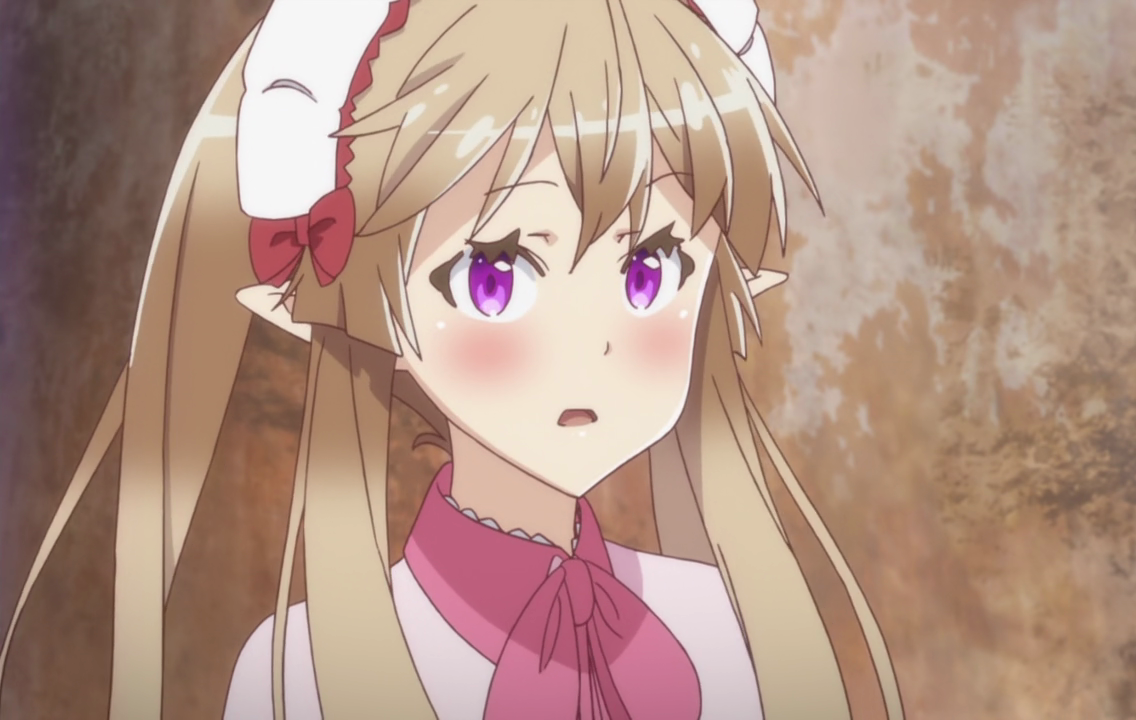 Myucel is another main character of the show who is Shinichi's maid in the Holy Lands of the Eldant Empire. She is a half-Elf and is very friendly towards all other creatures. She instantly becomes friends with Shinichi who starts teaching her the Japanese language. She is also a very powerful Mage and has trained under the experts of the Eldant military. She really enjoys Shinichi's company and soon falls in love with him for his acts of kindness towards her.
She has long blond hair and pointed elf ears that she usually hides. But later, when Shinichi tells her that he is okay with her ears being different, she stops hiding them and ties her hair in two twin tails. Being a maid, she does not hold herself in very high regard but spending time with Shinichi helps her boost her confidence as he treats her as an equal. Her loyalty towards Shinichi is her main priority and she is willing to do anything for him. In a situation where she is not able to save his life, she is willing to even die with him.
Shinichi Kanou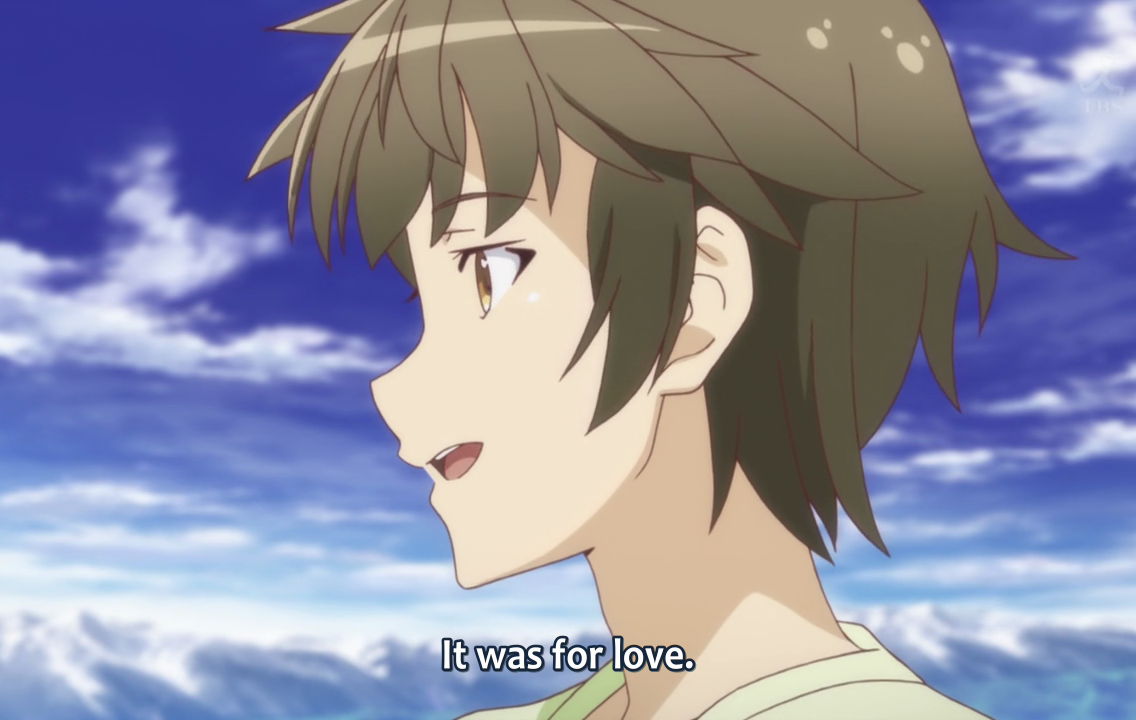 Shinichi is the primary protagonist of the show who is obsessed with the Otaku culture. His parents are both light novel artists and that's part of the reason why he is so much into all of it. From an early age, he learned the hardships of being a full-fledged Otaku after a girl rejected him for being how he is. This rejection had disappointed him so much that for a very long time, he had dropped out of school and lived as a NEET. Only when his parents gave him the choice of either getting back to school or getting disowned by them he was forced to go back to school. Being a big fan of the Otaku Culture, he can not stand it when someone else tries to discriminate it in any way. Despite being really proud of himself and the message that he's trying to promote, he hates the fact that he comes off more like an invader.
Read More in Anime Preview: Yu Yu Hakusho Season 2 | School Rumble Season 3