She was the hipster icon of the 90s with her leopard prints, neon bras and plastic sunglasses went on to become cool hits. Her onscreen personas were raw and original to the core, contrasting the conventional Hollywood stereotypes of representing women. Yes, we are discussing about Patricia Arquette, one of Hollywood's greatest actors ever. Patricia Arquette never bothered about the star system or elite women squad of Hollywood when she played the prostitute-turned-outlaw Alabama in Quentin Tarantino's 1993 script 'True Romance,' the new mother of David O. Russell's 'Flirting with Disaster' in 1996, or the doppelganger in David Lynch's 'psychogenic fugue' of 1997, 'Lost Highway.'
But, it took years for the Academy to turn its head towards her. She won her first Oscar for the best-supporting-actress for her role as a single mother from Texas in Richard Linklater's Boyhood in 2015. Lending herself for a movie which shot for 12 long years was unheard in Hollywood. But, Patricia Arquette allowed the camera to document her ageing process without any inhibitions. She took home a Golden Globe and a Screen Actors Guild Award for her dedication and hard work for the 12-year-long performance. So, you must be wondering what is the next Patricia Arquette movie/tv show? Well, the good news is that we have a clear answer to that question. Here's the list of upcoming films/shows of Patricia Arquette scheduled to release in 2019 and 2020. We can only hope that the latest Patricia Arquette movies/shows would be as good as some of her recent ones.
1. The Act (2019 – )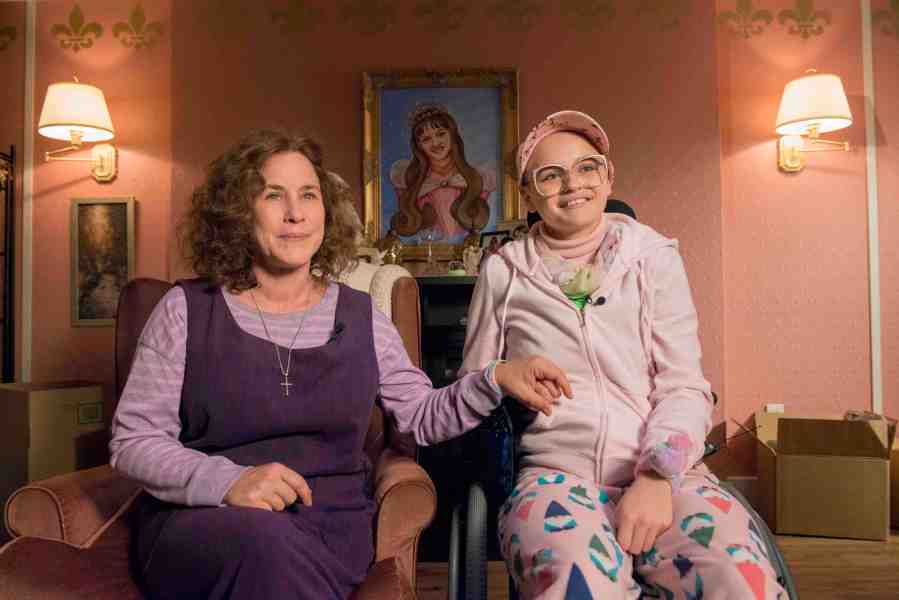 Hulu's upcoming anthology series 'The Act' follows the twists and turns of a toxic mother-daughter relationship. A recently released trailer of the series hints at some 'stranger than fiction' true-life stories. According to reports, the first season has Patricia Arquette and Joey King in the lead roles. The plot is reportedly based on a Buzzfeed article titled "Dee Dee Wanted Her Daughter to Be Sick, Gypsy Wanted Her Mom to Be Murdered."
Gypsy Blanchard, played by King, is trying to escape from the tentacles of her overprotective mother, Dee Dee, played by Arquette. Gypsy's proclamation of freedom accompanies with a heap of secrets unearthed and a brutal murder. Chloë Sevigny, AnnaSophia Robb and Calum Worthy also play key roles in the murder mystery. The eight-part series will start rolling on Hulu from March 20.
2. Otherhood (2019)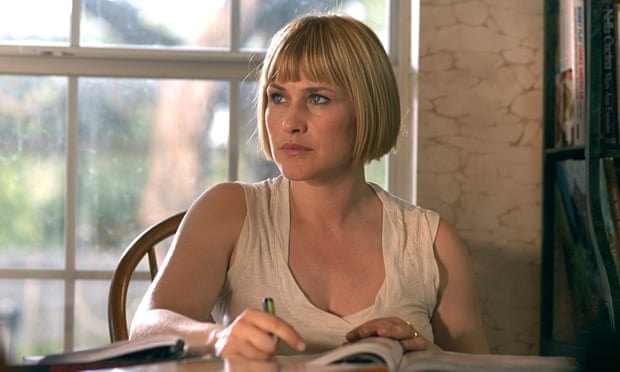 Patricia Arquette plays one of the moms, among three central figures in the upcoming Netflix movie 'Otherhood.' Angela Bassett and Felicity Huffman portray the other two lead characters in the movie which is touted as a romantic comedy. 'Otherhood' follows the three mothers who hit the road determined to reconnect with their lazy and irresponsible sons in New York City. On leaving their suburban homes, their plan is to surprise their sons by showing up unexpectedly at their doorsteps.
'Otherhood' is the feature directorial debut of 'Sex and the City' writer Cindy Chupack. Mark Andrus wrote the script with Chupack based on the William Sutcliffe novel 'Whatever Makes You Happy.'
3. Toy Story 4 (2019)
After so many doubts and hesitations, Pixar moves on with their decision to make a fourth installment of 'Toy Story.' The fans were apprehensive about the relevance of a fourth part of the franchise, which had concluded evenly with the third movie. But, the Pixar Studio made it clear that the new story will be a 'separate love story.'
Being Pixar's first romantic comedy, 'Toy Story 4' gathers some media attention and chat room space. Even though Pixar is keeping rest of the details under wrap, reports speculate that Romeo and Juliet of the movie will be Woody and Bo Peep. And, Patricia Arquette reportedly will lend her voice to "a laid-back mom who's described as a hippie." While her character makes the fans curious, we have to wait till 'Toy Story 4' hits theaters on June 17, 2018.
Read More: Upcoming Tom Hanks Movies
4. The Bell Jar (TBA)
Kirsten Dunst's directorial debut has been in the cards for since 2016 when it was first announced. The movie is an adaptation of Sylvia Plath's 'The Bell Jar.' Besides Patricia Arquette, the movie also has Bel Powley, Stacy Martin, Dakota Fanning, and Jesse Plemons in the important roles. According to reports, Fanning plays the central character, Esther Greenwood, while Plemons portrays the Lenny Shepherd character. Dunst has developed the script with Nellie Kim based on Plath's 1963 novel.
'The Bell Jar' follows Greenwood relocates to the rumbling New York City as an intern in a magazine. But, she returns home to Boston after an unexpected mental breakdown. The book has a previous movie adaptation in 1979, in which Marilyn Hasset played the central character. The novel is the only published work of Plath, who committed suicide in 1963.
Read More: Upcoming Katie Holmes Movies