Who does not know Patrick Stewart? The stalwart British actor is most widely known for playing Professor Charles Xavier, the leader of the X-Men, and as Jean Luc Picard in the 'Star Trek' series. However, in his acting career that has gone on for more than 60 years, Patrick Stewart has is much more than a participant in two incredibly successful film franchises.
Born in Yorkshire to a poor family, Stewart witnessed his father's post-traumatic stress disorder due to the Second World War causing him to be violent, sometimes towards him. In 1966, Stewart joined the Royal Shakespeare Company at the age of 16 as an associate artist, where he performed with notable artists like Ian Richardson and Ben Kingsley. His first on-screen appearance was for 'Coronation Street.' Then, he appeared in a string of major television series in the following years like 'Fall of Eagles' and a TV adaptation of 'Hamlet' by BBC.
Interestingly, before the 'X-Men' and 'Star Trek' series, Stewart also appeared in a science fiction that was expected to be extremely successful, David Lynch's 'Dune' which is touted as one of the most disappointing cinematic adaptations of a piece of literature. When he was offered the role of Jean-Luc Picard in the 'Star Trek' series, he was slightly hesitant about being bound by a long-term contract. However, he signed it thinking that the show might fail. But, contrary to his expectations, the show brought him international recognition and, for the first time in his career made him a household name. But he also became a little typecast as the show ran for seven years.
Luckily for Stewart, he was cast as Charles Xavier in the 'X-men' franchise and was met with resounding success. It was during his time shooting for the superhero movies that he became close friends with Ian McKellen– a fact that attracted lots of publicity. One of his other appreciated roles includes Merlin in 'The Kid Who Would Be King' (2019), a modern take on a British legend, a movie that was released this year. Stewart has been nominated for prestigious awards like the Golden Globe, Emmy, Screen Actors Guild, and the Saturn.
Stewart is currently married to singer and songwriter, Sunny Ozell. The two tied the knot in 2013 with Sir Ian McKellen officiating the wedding ceremony. Patrick Stewart has a handful of upcoming projects with great prospects lined up for his fans, including a spin-off television series of his most famous appearance. He will surely deliver stunning performances in all these projects, just as he always has.
Read More: Upcoming Michael Fassbender Movies
4. Charlie's Angels (2019)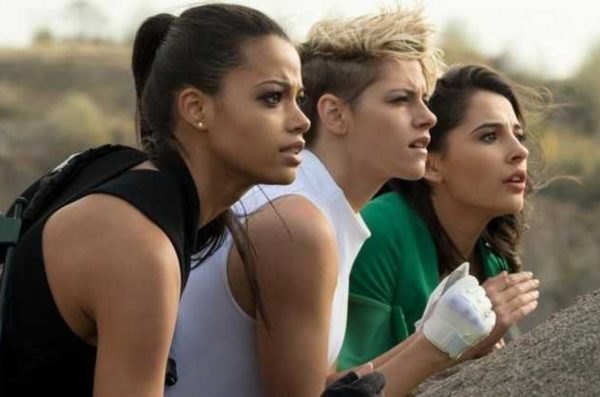 Patrick Stewart is all set to take part in yet another successful Hollywood film franchise, 'Charlie's Angels', the third movie in the film series, which is a continuation of the 1976 original series of the same name. It revolves around three beautiful women who, as private investigators, find themselves in several high-stakes missions.
The 2019 movie sees Ella Balinska, Naomi Scott and Kristen Stewart as the trio of detectives or 'Charlie's Angels' who are forced to go on a life-threatening mission when whistle-blower reports a dangerous technology with a cameo from Hailee Steinfeld of 'Dickinson' fame.
3. Star Trek: Picard (2020-)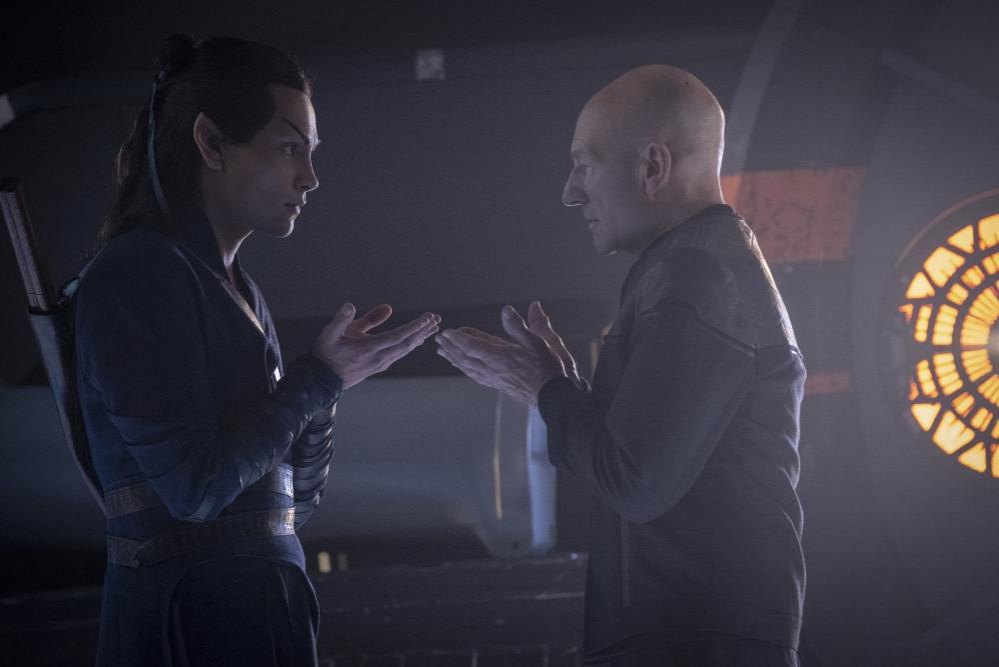 Patrick Stewart is all set to delight fans by stepping into the shoes of his most beloved character, Jean-Luc Picard once again in a new 'Star Trek' series that will reportedly revolve around the character's later years. Picard, now retired lives peacefully with his dog when a mysterious girl, played by Isa Briones appears at his doorstep asking for help. This forces Picard to return to Starfleet where he has to fight to be heard as he is no longer in power.
The character returning to action is surely going to excite fans who would get to relish the various references and past characters from the 'Star Trek' universe. The show is being created by CBS and will be available on Amazon Prime in January next year internationally, outside the USA. Other cast members include Santiago Cabera and Michelle Hurd. It will be set twenty years after the events of 'Star Trek: Nemesis.'
The first season is scheduled to have ten episodes, in total and a second season might be considered. The series is being produced by Alex Kurtzman who has been signed on by CBS TV Studios to develop more shows in the 'Star Trek' universe. Kurtzman is known for co-writing mega-franchise movies like 'Transformers' and 'The Amazing Spiderman 2.' Apart from the show about Jean-Luc Picard, a few other potential series that Kurtzman is working on includes one set in the Starfleet Academy and an animated series whose details are yet unknown. 'Star Trek: Picard' airs on January 23, 2020.
Read More: Upcoming Hugh Jackman Movies
2. Dragon Rider (2020)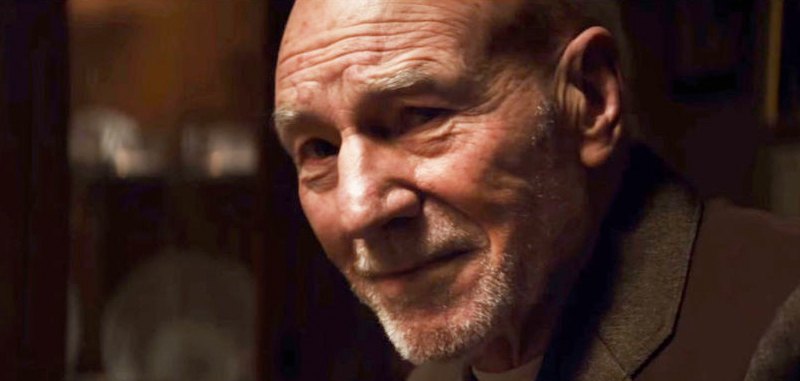 Patrick Stewart is all set to lend his voice to the cinematic adaptation of Cornelia Funke's German-language children's novel. The tale revolves around a young dragon, living in a fictional valley near London. When he finds out about a plan by humans to kill all the dragons in the valley by flooding it, he goes on a mission to find a safe haven for his species in the Himalayas. Along the way, he befriends an orphan who helps him in his quest.
Cornelia Funke is a bestselling author who has sold over 20 million copies of her books internationally. A prolific writer, she is known for her richly imaginative stories that appeal to children a lot. The cinematic adaptation of her novel will also include Felicity Jones and Freddie Highmore apart from Stewart.
1. Coda (TBA)
Patrick Stewart has finished shooting for the drama movie, 'Coda,' in which he co-stars with Katie Holmes. It is about a celebrated pianist and his encounter with a music critic that helps him overcome his stage fright. Directed by Claude Lalonde, the movie has been completed and is awaiting its release although no release date has been announced yet.
Read More: Upcoming Sophie Turner Movies