When his wife, Michelle McNamara died in April 2016, stand-up comedian Patton Oswalt saw himself scattered into pieces. The loss was too deadly a blow for him to bear. But Oswalt knew he had to gather himself together. If not for him, but for the sake of his daughter, Alice. He had one of the most effective ways for healing the wounds: performing on the stage. The performance became his outlet to vent out his grief. It was the victory of comedy and a comedian over the unexpected turns of destiny and slow-killing grief.
Oswalt emerged as a popular name among the prominent stand-up comedians in the U.S. during the last decade. His shows became popular for sharp observations, acidic comparisons, absurd jokes, obscenity, and bizarre views on life. Over the years on stage, he has become a solid icon of the pop culture. When Oswalt is on stage, his viewers can expect anything from sex, politics, and the collective chaos of our society.
He spares nothing and enjoys a huge following across the U.S. After the darkest years of loss and grieving in his personal life, Oswalt's career has taken a new turn with the Netflix special, 'Annihilation.' Moreover, on the personal side, he found love in and tied the knot with Meredith Salenger. At this point, the question that might be circling your mind is what is the next Patton Oswalt movie and TV show? Well, the good news is that we have a clear answer to that question. Here's the list of upcoming Patton Oswalt films/TV shows scheduled to release in 2019 and 2020. We can only hope that the latest Patton Oswalt movies would be as good as some of his recent ones.
8. Schooled (TV Series, 2019 – Present)
ABC's 'Schooled' is a spin-off of the 1990s 'The Goldbergs.' The new plot follows characters from the 'The Goldbergs,' the teachers from William Penn Academy. Popular character including Tim Meadows' Principal Glascott, Bryan Callen's Coach Mellor and AJ Michalka's Lainey Lewis return for the new season, keeping all their eccentricities and crazy personal lives. Patton Oswalt narrates the show from adult Adam's point of view. But, in an interview, Michalka claimed that she'll be narrating 'Schooled' just as Patton Oswalt narrates 'The Goldbergs.' Even though the show wasn't a big hit, it earned consistent rating and solid spectatorship for ABC.
7. The Goldbergs (TV Series 2013 – Present)
The voice-over for the grown-up Adam on ABC's popular TV Series 'The Goldbergs' is as famous as the iconic characters. After he heard Oswalt perform a stand-up show about a debate with a college professor, showrunner Goldberg roped in the comedian as the narrator. The single-camera comedy is based on the early years in the career of showrunner Adam F. Goldberg. Patton Oswalt takes us at the beginning of every episode with a familiar piece, 'the current episode takes place in 1980-something.' He also portrays the grown-up Adam who recalls the memories of his weird family in the 1980s.
6. Veep (TV Series 2012 – Present)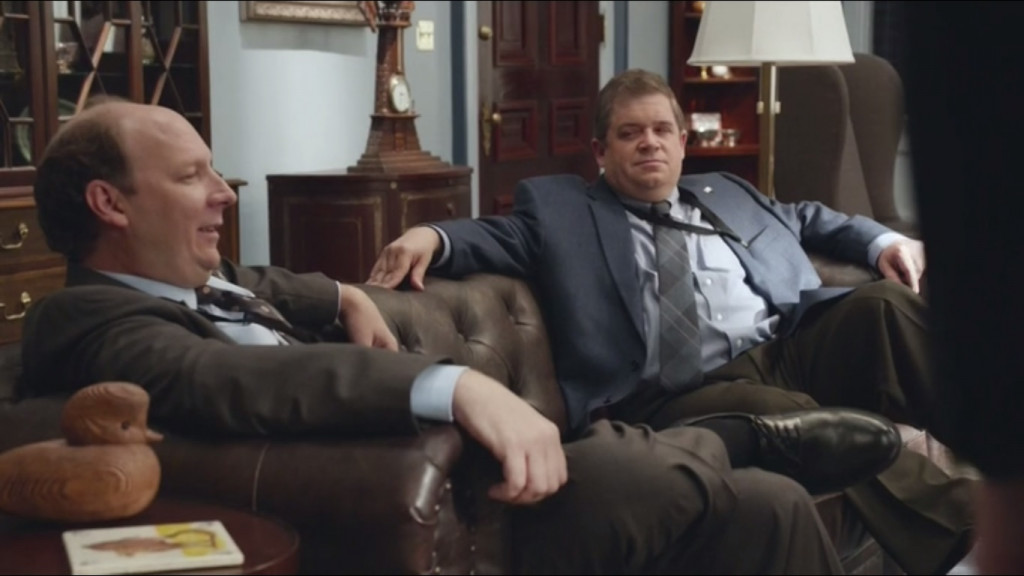 Ever since his first episode of 'Veep' aired on 2015, Patton Oswald's character Teddy Syked has been an important ingredient of the series. In the HBO comedy, Oswalt's portrayal of Teddy Sykes, the vice-president's chief-of-staff earned him a massive fan following. His alleged 'sex scenes' with Timothy Simons helped the series to accelerate in rating figures up. 'Veep' kicks off its seventh and final season on HBO in 2019.
5. Those Who Can't (TV Series, 2016 – Present)
TruTv's 'Those Who Can't' is a high-school-teacher comedy series created by Adam Cayton-Holland, Andrew Orvedahl, and Ben Roy. TruTv is airing the third season of the series, which has 13 episodes, from January 14, 2019. Patton Oswalt joins an ensemble cast including Maria Thayer, Rhea Butcher, Rory Scovel, Oscar Nunez, Randy and Jason Sklar, Jerry Minor, and Susie Essman.
Read More: Upcoming Ralph Fieness Movies
4. Happy! (TV Series 2017 – Present)
The TV Series 'Happy!' features Patton Oswalt, voicing the titular character, 'Happy', the flying blue horse. As a kid's imaginary friend who's been sent out to find a washed out hitman and recharge him to become a savior. The winged horse is a darling for its innocence, positivism and empathy. Together, Happy and Sax form a fantastic duo, who elevate 'Happy!' as a dark-comic holiday surprise pack.
3. A.P. Bio (TV Series. 2018 – Present )
When NBC's TV Series'A.P. Bio' wrapped up its first season in 2018, nobody wished for a second season. Even though the series was well made, the first season neatly concluded the plot, thereby closing the chances of a potential second season. Every episode of the first season was centered on one or the other petty revenge plot in the backdrop of Whitlock High School. Mike O'Brien's high school comedy has protagonist Jack Griffin, played by Glenn Howerton, recruiting his biology students as research assistants for a new book on simple life and happiness of the people of Toledo, Ohio. While his scheme to get rid of Miles, played by Tom Bennett, was an utter failure and a disastrous boomerang in the first season, Jack relies on new plans. The Season 2 will see how jack masterminds his escape from the clutches of Toledo, Ohio, Witlock High School and Principal Durbin, played by Patton Oswalt.
Read More: Upcoming Russell Crowe Movies
2. The Secret Life of Pets 2 (2019)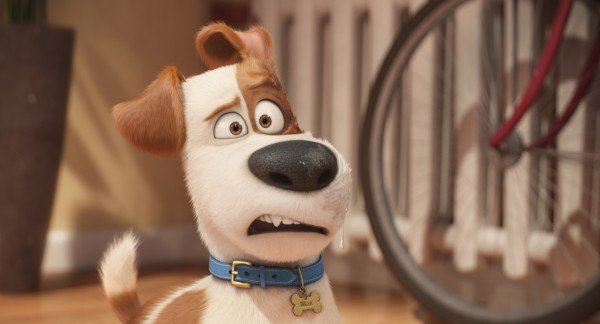 Illumination Entertainment's upcoming 'The Secret Life of Pets 2' is the sequel to the 2016 animated hit. The new instalment brings back the characters Max, voiced by Patton Oswalt, Duke, voiced by Eric Stonestreet and Snowball, played by Kevin Hart, along with new entrants like Rooster, a veteran farm dog voiced by Harrison Ford, and Shih Tzu, Daisy, played by Tiffany Haddish. The plot has the crew join forces with Snowball in a rescue mission to save Hu, a white tiger cub. 'The Secret Life of Pets 2' will hit the U.S. theaters on June 7, 2019.
1. Veronica Mars (TBA)
After three seasons of struggling to get viewers' appreciation and rating figures, the TV Series, 'Veronica Mars' returns for a fourth season. Hulu brings back Verocina Mars, the young private investigator and other characters from Neptune, California, for Season 4. Reports suggest that Season 4 will take the viewers into a more jarring and dangerous criminal underworld, leaving Veronica's college life behind. While Kristen Bell reprises her titular role of Veronica Mars, Jason Dohring, Enrico Colantoni, Percy Daggs III, and Francis Capra return as their respective characters. Patton Oswalt joins the new cast members list as a crime-buff, along with new additions of J.K. Simmons and Kirby Howell-Baptiste.
Read More: Upcoming Adam Sandler Movies