Paul Giamatti has been gazing us with that iconic grim expression and sharp eyebrows for more than 20 years, both in TV and cinema. We loved his bittersweet, grim characters who desperately trying to find a space for themselves in the indifferent world order. Growing up in a big university, among his father's intellectuals friends contributed a great deal to the Paul Giamatti we know today. Obviously, his childhood dream was to become a teacher. But after Yale, he went straight into Broadway theater to experiment with his body and voice as an actor. In 1997, he landed in his breakout role as Kenny 'Pig Vomit' Rushton in 'Private Parts.' 'My Best Friend's Wedding,' 'The Truman Show' and 'Man On The Moon' happened back-to-back.
By then, moviegoers started to identify themselves with his ordinary guys, who are depressed, troubled losers. Even though the identification was too painful to acknowledge, Paul Giamatti earned a place in our consciousness, as our mirror image bearing all the indignities we are so keen to cover-up. He played our imperfections with perfection, a reason why his characters sound immensely humane. His iconic characters like the powerful District Attorney in 'Billions,' the frustrated writer in 'Sideways,' and supporting roles in movies like 'Cinderella Man' and 'Saving Private Ryan' live through hundreds of thousands of archetypes around us, including us. At this point, the question that might be circling your mind is what is the next Paul Giamatti movie and tv show? Well, the good news is that we have a clear answer to that question. Here's the list of upcoming Paul Giamatti films/tv shows scheduled to release in 2019 and 2020. We can only hope that the latest Paul Giamatti movies would be as good as some of his recent ones.
1. Billions (2016 – )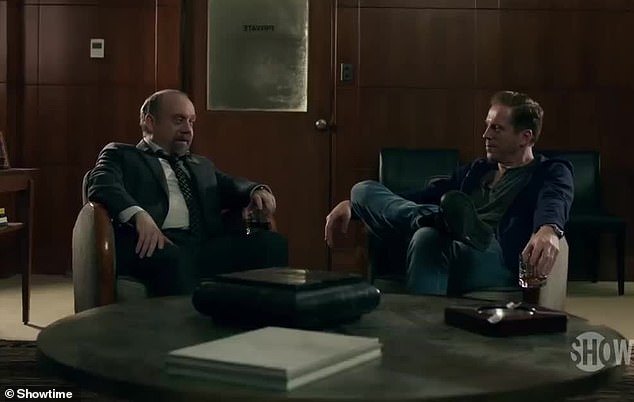 The popular Showtime series, 'Billions,' starring Paul Giamatti and Damian Lewis, is all set go for a fourth season. The official trailer for the new season showed a sneak peek of the leading duo on a revenge mission. According to reports, the plot revolves around the race between former enemies Damien's Bobby Axelrod, the billionaire manager of hedge fund Axe Capital, and Giamatti's Chuck Rhoades, U.S. Attorney for the Southern District of New York. Maggie Siff's Wendy Rhoades, who is Chuck's wife and the chief counselor to both men also joins the ride. The trio forms an alliance for convenience to eliminate their common enemies in the fourth season. Clancy Brown and John Malkovich will guest star in the series with David Costabile, Condola Rashad, Kelly AuCoin, Jeffrey DeMunn, and Malin Akerman reprise their respective roles. 'Billions Season 4' will premiere on March 17, 2019.
2. Jungle Cruise (2020)
Paul Giamatti reunites with his 'San Andreas' co-star Dwayne Johnson in Disney's 'Jungle Cruise.' Emily Blunt also plays a key role in the adventure movie based on the popular theme park ride. Jesse Plemons, Jack Whitehall and Edgar Ramirez are the other cast members. Set in the early years of the 20th century, 'Jungle Cruise' takes us to the heart of the Amazon jungle. According to reports, Johnson plays a boat captain who takes his sister, played by Blunt, and brother, played by Whitehall, on a secret mission to locate the magic tree with healing powers hidden somewhere in the depths of the Amazon. Giamatti plays the 'grumpy' harbormaster. The Jaume Collet-Serra directorial is slated for an early 2020 release.
3. San Andreas 2 (TBA)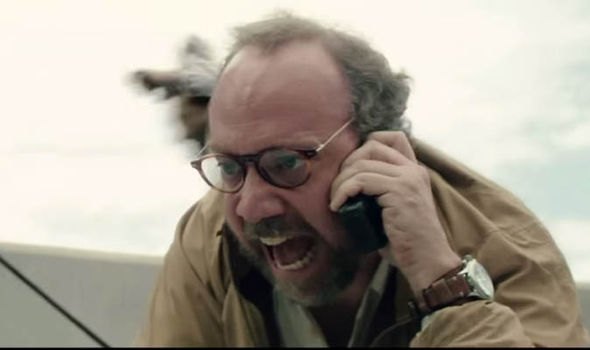 A possible sequel to the 2015 action film 'San Andreas,' has been on the cards for a long time. Earlier, reports suggested that the project fell behind of schedule because of Dwayne Johnson's schedule clashes. Other cast members including Alexandra Daddario has revealed that the movie is still in pre-production stage. 'San Andreas 2' will see Johnson returns as the rescue helicopter pilot Raymond Gaines, along with Carla Gugino and Alexandra Daddario as his ex-wife and daughter respectively. Paul Giamatti's Dr. Lawrence Hayes will also accompany Gaines in the second installment.
Read More: Upcoming Gerard Butler Movies
4. Lodge 49 (TV Series, 2018 – )
AMC's comedy-drama series 'Lodge 49' will go for a Season 2 in 2019. Critically acclaimed series will feature 10 episodes with reprising Jim Gavin as creator, Peter Ocko as showrunner and Paul Giamatti as executive producer. Set in Long Beach, California, with Wyatt Russell in the lead, 'Lodge 49' is a light-hearted comedy center on the local ex-surfer Sean Dudley, who has become a drifter after the unexpected death of his father and a consequent financial breakdown.
Read More: Upcoming Dwayne Johnson Movies
5. Watergate (TV Mini-series)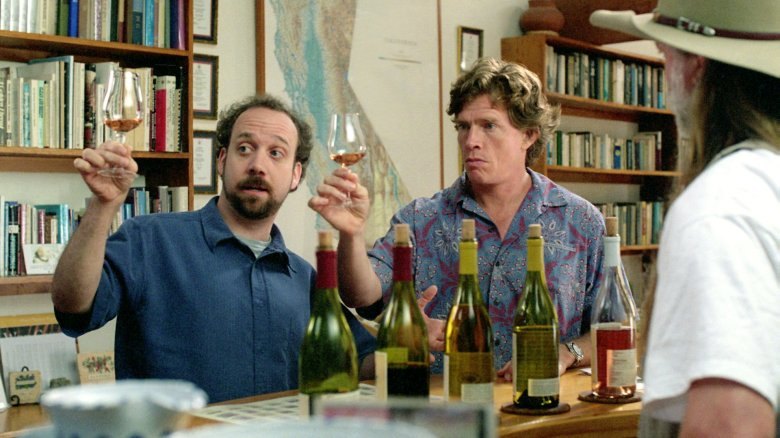 Earlier reports suggested that CBS has acquired the rights to Thomas Mallon's novel 'Watergate,' to make it to a TV Mini-series. Paul Giamatti is producing the series with a screenplay by John Orloff, known for 'Band of Brothers.' The series is touted to be a keen interrogation into one of steamiest major political scandals in the history of America that led to the resignation of the United States President Richard Nixon in 1974.
Read More: Upcoming Jake Gyllenhaal Movies