Paul Thomas Anderson is amongst the finest filmmakers of the modern Hollywood era. He started his career by writing and directing a short film 'Cigarettes & Coffee', on a budget of $20,000. He also worked as a production assistant on numerous commercials and music videos before he got the chance to make his first feature film 'Hard Eight' in 1996 which was set in Reno, Nevada. Anderson cast three actors whom he would continue working with in the future: Philip Baker Hall, John C. Reilly and, in a small part, Philip Seymour Hoffman.
Anderson received critical and commercial success for his film 'Boogie Nights' in 1997, set during the Golden Age of Porn in the 1970s and 1980s. The film starred Mark Wahlberg as Eddie Adams/"Dirk Diggler" during the Golden Age of Porn in the 1970s and his eventual downfall in the 1980s. Boogie Nights received acclaim from critics and was a commercial success and at the 70th Academy Awards ceremony, the film was nominated for three Academy Awards.
His third film, 'Magnolia' described events that take place over a single day in the San Fernando Valley, following the interconnected lives of several characters in search of happiness and resolution. It received strongly positive reviews despite struggling at the box office. The film was another critical success for Anderson and at the 72nd Academy Awards, the film was nominated for three Academy Awards. Anderson's fourth film, 'Punch-Drunk Love', was released to generally favorable reviews. It starred Adam Sandler as a man with seven overbearing sisters who suffers from anger issues.
Anderson's fifth film, released in 2007, 'There Will Be Blood', was set from the 19th to the 20th century. It followed an oil prospector, whose puts in efforts to capitalize on the Southern California oil boom. Released after a five-year absence, it garnered wide acclaim from critics. The critically acclaimed film won numerous awards including Best Actor for star Daniel Day-Lewis at the Academy Awards. It was also nominated for seven Academy Awards.
Anderson's sixth film, 'The Master' which was released in 2012, got critical acclaim. The movie starred Joaquin Phoenix and Philip Seymour Hoffman. The film's fictional movement "The Cause" was widely compared to the real life religion of Scientology in the media, despite not directly referencing it.
His seventh film, 'Inherent Vice' got released in 2014 and was based on Thomas Pynchon's novel. The film received somewhat polarized reviews, but acclaim from some critics. Joaquin Phoenix starred in the film as Larry "Doc" Sportello, a stoner hippie and private investigator investigating a case involving the disappearance of his ex-girlfriend and her wealthy boyfriend.
His eighth film, 'Junun', was a documentary about the making of an album of the same name in Mehrangarh Fort, Rajasthan, India by the Israeli composer Shye Ben Tzur, English composer and Radiohead guitarist Jonny Greenwood, Indian ensemble the Rajasthan Express, and Radiohead producer Nigel Godrich.
Anderson's ninth film, Phantom Thread, was released in 2017 and set in the Haute couture era of London. It starred Daniel Day-Lewis as a renowned dressmaker in the 1950s. The film was nominated for six Academy Awards.
Coming to present, if you were wondering what would be Paul Thomas Anderson directing next, I am sorry to disappoint you. At present Paul Thomas Anderson does not have any directorial work ahead of him. However, Anderson does have one upcoming project that he is going to produce.
Waterlily Jaguar (TBA)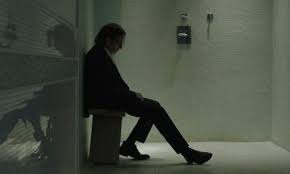 Paul Thomas Anderson will serve as an executive Producer for 'Waterlily Jaguar'. 'Waterlily Jaguar' is an upcoming drama film written and directed by Melora Walters, in her feature film directorial debut. The film stars James LeGros as Bob, Mira Sorvino as Helen : his wife, Stacey Oristano as Wilhelmina : his assistant, Dominic Monaghan as Bill : his agent, Christopher Backus as Jackson, Steven Swadling as Peter and Lili Mirojnick as Scarlet.
The film centers on Bob (LeGros), a famous novelist known for his "airport novels" seeking to pen a more serious book, only to find himself tumbling down a spiral of obsession that may leave his most important relationships in shambles, including his marriage.
Read More in Upcoming Movies: Christopher Nolan | David Fincher | Steven Spielberg