Created by Steven Knight, 'Peaky Blinders' is an award-winning British period drama TV series that explores the partially real story of Peaky Blinders. Set in England in 1919, it showcases the personal and professional dealings of the gangster family, headed by their crafty boss Tommy Shelby. This critically acclaimed show won the BAFTA TV Award for Best Drama Series in 2018. It originally premiered on September 12, 2013, on BBC Two.
On September 24, 2014, Netflix acquired its exclusive distribution rights, and season one of the series became available for streaming on September 30, 2014. Considering that the show has five successful seasons to its name, it is no surprise that it has been renewed for season 6. Here is all that you need to know about 'Peaky Blinders' season 6.
Peaky Blinders Season 6 Release Date
'Peaky Blinders' season 5 landed on Netflix on October 4, 2019. Prior to its international release, the show premiered in its home country on August 25, 2019, on BBC One, and concluded on September 22, 2019. It comprises six episodes of 55–65 minutes each.
As far as the sixth season is concerned, here's what we know. On May 5, 2018, the show's writer Steven Knight announced to the Birmingham Press Club that they would definitely be doing season 6, and possibly a seventh season. Season 6 was all set to start filming around March 2020, but it had to be put on hold because of the Coronavirus pandemic.
In an Instagram post, director Anthony Byrne explained the reality of the situation. He wrote, "We were so close to the start of filming Season 6. Months of hard work by our very talented, dedicated, and hardworking crew. Sets were built, costumes were made. Cameras and lenses tested. Locations were booked. All the prep was done. It's a real shame not to be able to make it for you at this time."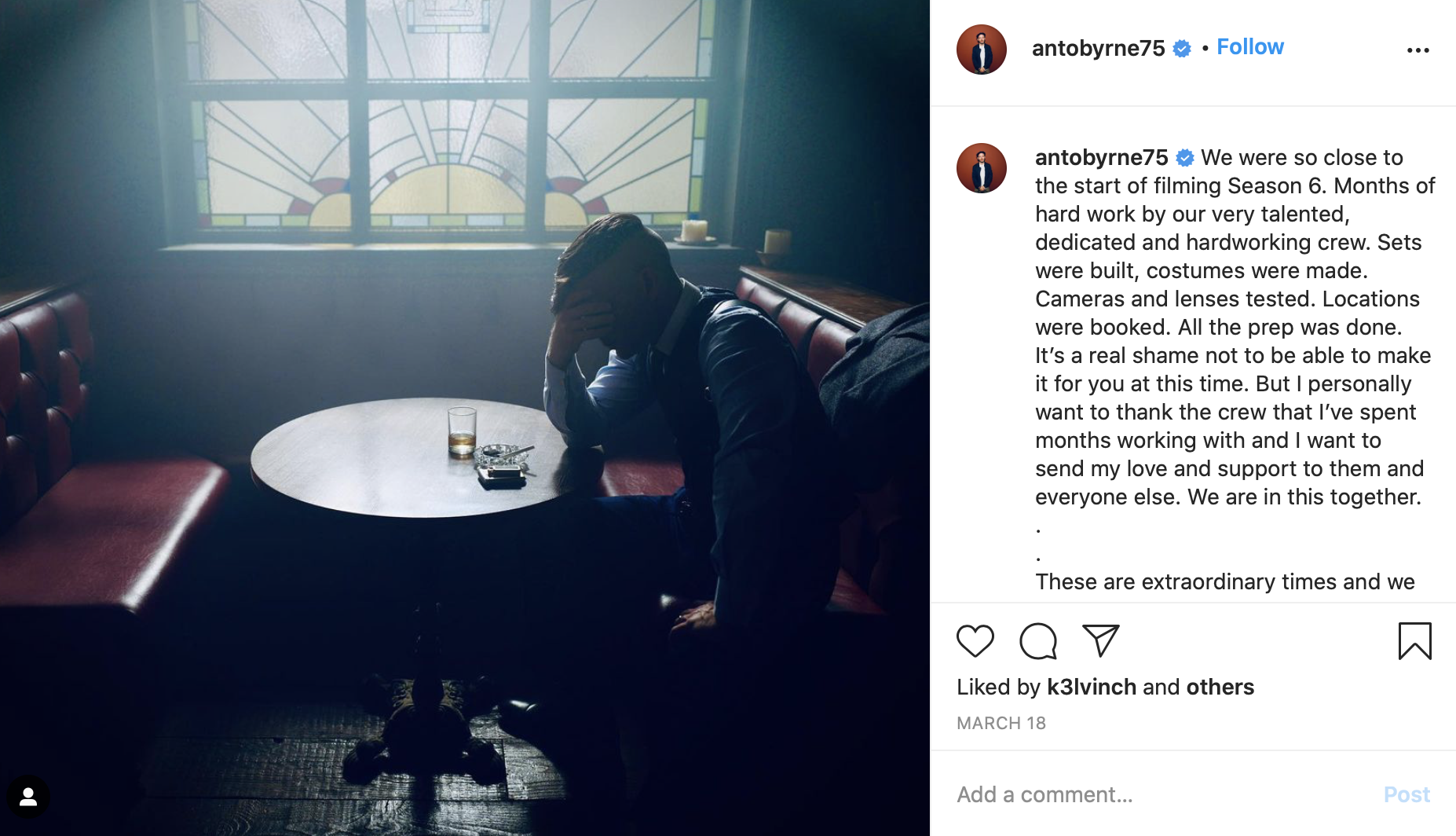 Further, in an interview, the director revealed that if the shooting commences in January 2021, there's a high chance that it would continue till May or June. Following that, the makers would need six more months for getting done with the editing process. Considering the above-mentioned factors, we expect 'Peaky Blinders' season 6 to premiere sometime in 2022.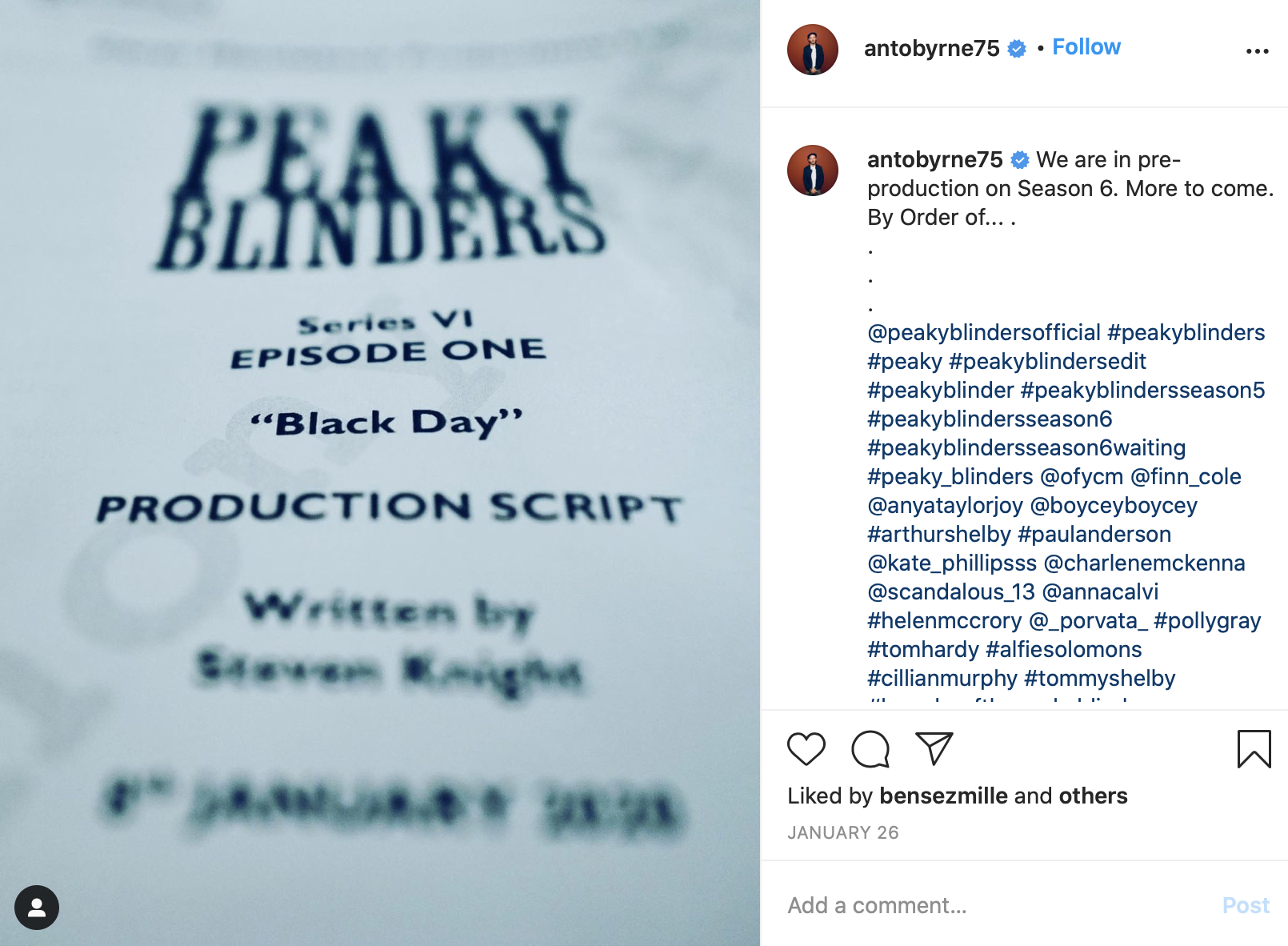 Peaky Blinders Season 6: Who can be in it?
The sixth season will undoubtedly see the return of Cillian Murphy as Tommy Shelby. Along with Tommy, the characters who might return are Mosley (Sam Claflin), Polly Gray (Helen McCrory), Arthur Shelby (Paul Anderson), Michael Gray (Finn Cole), and Ada Thorne (Sophie Rundle). Season 6 might also see a new female character who shares the same ideology as Mosley.
Peaky Blinders Season 6: What can it be About?
The new season will pick up with the fifth season's ending, with Tommy standing with a gun to his head. According to what Knight told BBC, the sixth season will be the best one yet. After Tommy gets betrayed by a snitch, leading to the failed assassination attempt on Oswald, the viewers will most likely find out the suspect. Further, Michael, who has tried and failed to take over Shelby Company Ltd., is being thought of as an enemy in the new season.
Mainly, the viewers might find out the fate of Tommy's dramatic cliffhanger moment. The new season will also introduce more people surrounding Oswald. Additionally, it will address Knight's previously mentioned aim to turn Tommy into a "good man" by the end of the show.
Read More: Shows Like Peaky Blinders