With the increasing competition in television, all networks need to up their game if they want to have the attention of the audience. Epix, not even a decade old network, knows the importance of producing exciting shows. 'Perpetual Grace LTD' is one of those shows in its line-up that proves how the network is to compete with bigger names in the business.
The show is written by Steve Conrad and Bruce Terris. They also act as the showrunners and the executive producers for the series. Todd Black ('The Equalizer', 'Fences', 'The Magnificent Seven', 'Southpaw', 'A Knight's Tale'), Jason Blumenthal, and Steve Tisch also join the series as executive producers. Conrad's responsibilities go a bit further as he also serves as the director of around six episodes. He is known for his work in 'Wonder', 'Unfinished Business', 'The Secret Life of Walter Mitty', 'The Pursuit of Happyness' and 'Wrestling Ernest Hemingway'. The filming of the season 1 of the show took place in Santa Fe, Los Cerrillos and Los Alamos.
Perpetual Grace, LTD Cast: Who's in It?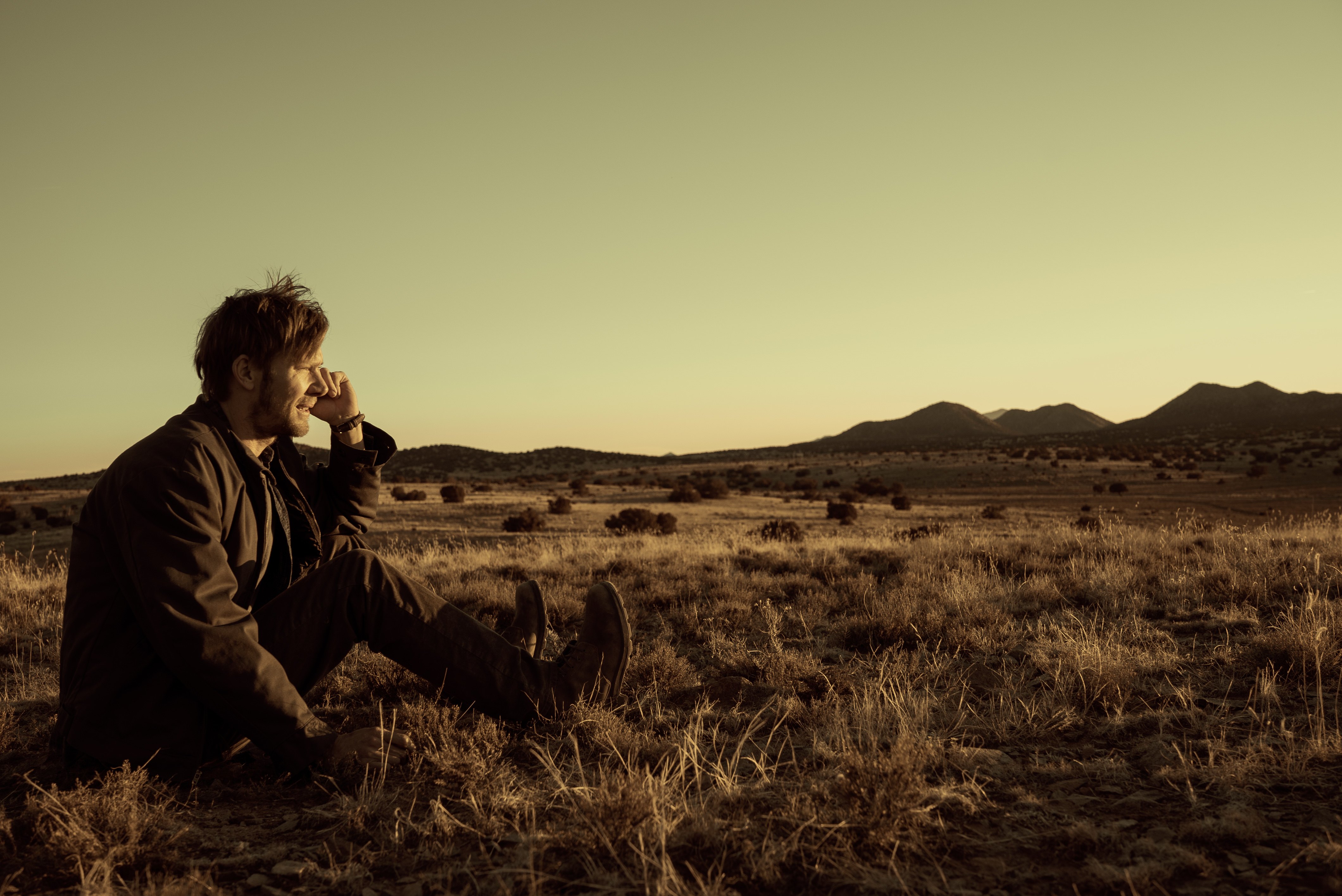 The cast of 'Perpetual Grace' includes some very well-known names in Hollywood. Ben Kingsley plays the role of Pastor Byron Brown. Not that his name needs any introduction, but Kingsley is the winner of Oscar, Grammy, BAFTA and Golden Globes. Over the course of his very long and successful career, he has worked in films like 'Gandhi', 'Schindler's List', 'Twelfth Night', 'Iron Man 3', 'Shutter Island', 'Prince of Persia: The Sands of Time', 'Hugo' and 'The Jungle Book'.
Jimmi Simpson plays the role of James. Simpson has worked in various films and TV shows like 'Westworld', 'Black Mirror', 'House of Cards', 'Psych', 'White House Down', 'Zodiac', 'Abraham Lincoln: Vampire Hunter', 'Date Night' and 'Under the Silver Lake'. Jackie Weaver appears in the role of Lillian. She is an Academy Award-nominated actress, and has worked in films and TV shows like 'Animal Kingdom', 'Silver Linings Playbook', 'Alvin Purple', 'Stork', 'Petersen', 'Stoker', 'The Disaster Artist', 'Irreplaceable You', 'Bird Box' and 'Widows'.
Luiz Guzman portrays the character of Hector Contreras. He is known for his roles in 'Narcos', 'How to Make It in America', 'John from Cincinnati', 'The Taking of Pelham 123', 'Traffic', 'Magnolia' and 'Boogie Nights'. Damon Herriman plays the role of Paul Allen Brown. He is known for his roles in 'The Little Death', 'Laid', 'Down Under', 'Secret City', 'Son of a Gun', 'The Lone Ranger', 'Breaking Bad' and 'Justified'. He is set to play the role of Charles Manson in the upcoming season of Netflix's 'Mindhunter' and Quentin Tarantino's 'Once Upon a Time in Hollywood'.
Chris Conrad appears in the role of New Leaf. He has worked in films and TV shows like 'Patriot', 'December', 'Altered Reality', 'Attila', 'Connie Banks the Actor', 'Rebel Highway' and 'Airborne'. Additional cast includes Kurtwood Smith as Uncle Dave. He is known for his roles in 'That '70s Show', 'Robocop', 'Dead Poets Society', 'Broken Arrow', 'Girl, Interrupted', 'Hitchcock', 'The Zeta Project', 'Squirrel Boy', 'Resurrection' and 'Agent Carter'.
Terry O'Quinn is cast as Tom Walker. He is best known for his role of John Locke in 'Lost'. He has also appeared in films and TV shows like 'The Stepfather', 'The Twilight Zone', 'Visions of Murder', 'Alias', 'The West Wing', 'Falling Skies', 'Patriot' and 'Secrets and Lies'. Timothy Spall appears in the role of Donny. He is best known for the portrayal of Peter Pettigrew in the 'Harry Potter' movies. He has also worked in films and TV shows like 'Hamlet', 'The King's Speech', 'Denial', 'Enchanted', 'Secrets and Lies', 'Topsy-Turvy', 'Lucky Break', 'All or Nothing', 'Mr Turner', 'Auf Wiedersehen, Pet', 'Our Mutual Friend' and 'Blandings'.
Eliana Alexander portrays the character of Marisol Contreras. Alonso Alvarez ('Ready Player One', 'Paranormal Activity: The Marked Ones' and 'The Walk') plays the role of Emile Contreras, while Calvin Benuto ('Jesus Rides a Harley') stars as Matthias Contreras. Hana Mae Lee and Ervin Ross appear as Scotty and Lonnie Sholes, respectively. Lee is known for her roles in the 'Pitch Perfect' movies. She has also appeared in 'Californication', 'Patriot', 'Love Beats Rhymes' and 'The Babysitter'. Ross is known for his roles in 'Professionals', 'I Think You Should Leave with Tim Robinson', 'Snowfall' and 'Trial and Error'.
Perpetual Grace, LTD Plot: What's It About?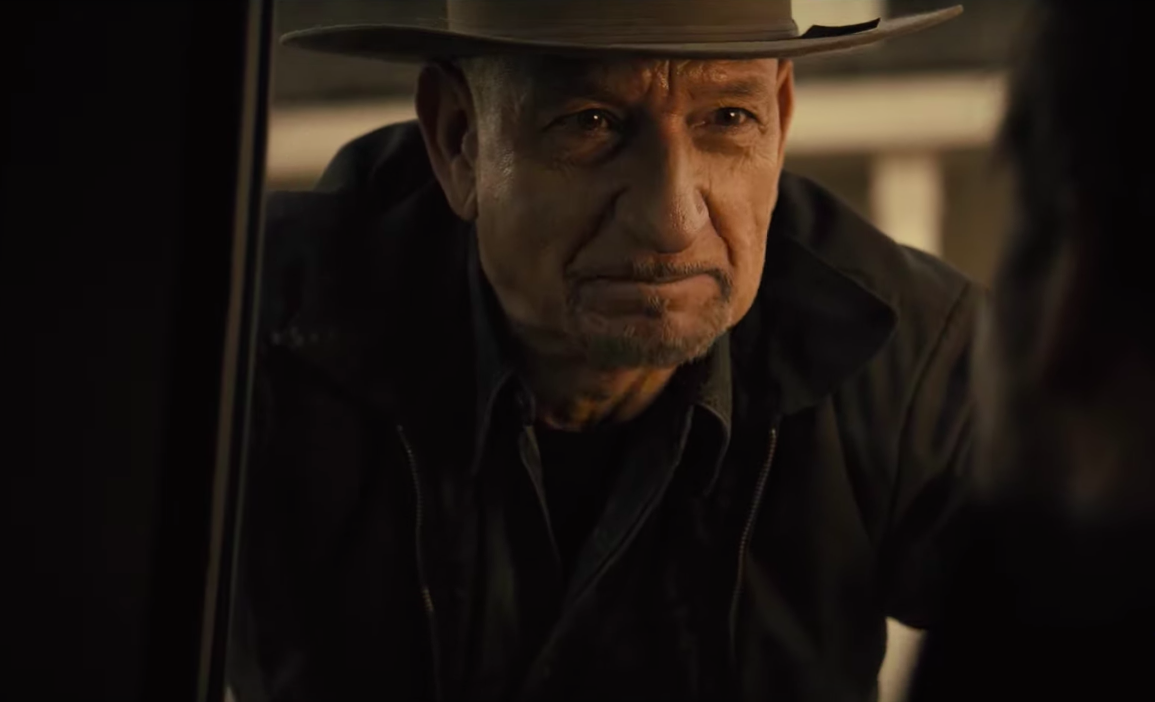 James is a con man. He fools people for a living and the experience he has amassed over the years makes him an inescapable danger. After moving on from his last job, he stumbles upon a town where he attempts to prey upon Pastor Byron Brown, or Pa, and his wife, Ma. An old man and his frail wife — this couldn't have been any easier for James. Or that's what he thinks. Pa has been in the business long before James even thought about it. Revealing anything more would act as a spoiler for those who haven't seen the show, but what is apparent in the way the show ends is that showrunners don't want to stop at season 1.
If season 2 is commissioned, it will be interesting to see what's next in the lives of Pa and Ma.
Perpetual Grace, LTD Season 2 Release Date: When Will It Premiere?
'Perpetual Grace LTD' season 1 premiered on June 2, 2019 and came to end after a run of 10 episodes. The first season was received warmly by the critics, with some saying "singularly strange, 'Perpetual Grace, LTD' boasts a brilliant cast (led by a hypnotic turn from Ben Kingsley), impressive panoramas, and no shortage of twisty delights." Stellar reviews, combined with an open ended climax, points towards a second season. We haven't received a confirmation yet from Epix, but as soon as we do, we will update this section with 'Perpetual Grace LTD' season 2 release date.
Perpetual Grace, LTD Trailer:
While we wait for 'Perpetual Grace LTD' season 2, here's the trailer of season 1. If you haven't seen the show, you can catch all episodes on Epix.
Read More: Best Thriller TV Series on Netflix