Peter Fonda became the poster boy for the counterculture in the 1960s thanks to 'Easy Rider'. He is an American actor, director, and screenwriter. Peter Henry Fonda was born in New York City and comes from a family whose name is inexorably linked to show business. His father is Henry Fonda, the actor, while his sister is actress Jane Fonda. Peter's daughter Bridget Fonda also went on to make a name for herself in the entertainment industry.
Fonda had a rough childhood, having accidentally shot himself in the abdomen and died. He went to Nainital in India to recover completely. His experience with death, which he recounted to the Beatles while taking LSD, is said to have inspired the song 'She Said She Said'. Fonda went on to study acting and eventually went to New York again, where he found work on Broadway. He also appeared in television shows like 'Naked City' and 'The Defenders'.
However, Peter Fonda's first movie role came in 'Tammy and the Doctor'. The film went on to become a minor hit. As Fonda's career began to gain steam, he appeared in 'The Victors', which won him a Golden Globe. He continued to appear on television shows like 'The Alfred Hitchcock Hour', and '12 O'Clock High'. The actor had no dearth of talent, even when he was starting out, and managed to impress Robert Rossen who cast him in 'Lilith' along with the likes of Warren Beatty, Jean Seberg, and Gene Hackman.
By the mid-1960s, the actor seemed to leave his promising career behind. He became increasingly countercultural, growing his hair long, dropping acid, and eschewing the established film industry. According to several reports, he was widely considered to be a 'dropout'. However, when counterculture oriented movies began to make its way into the entertainment industry, Fonda made full use of the opportunities. He appeared as a biker in 'The Wild Angels', which not only launched the biker movie genre but made Fonda more acclaimed than ever before. He went on to appear in 'The Trip', another film by Roger Corman.
Fonda's biggest break came in a movie that he co-wrote, produced and starred in. Yes, we are talking about 'Easy Rider', the Dennis Hopper movie. Fonda's image as the laconic American with the flag at the back of his motorcycle jacket became a favorite among the Americans of that generation. The movie was met with international success, following which, Fonda went on to appear in several other projects. Among these, was 'The Last Movie', a drug-addled epic. He also directed and starred in 'The Hired Hand' and helmed 'Idaho Transfer'.
Peter Fonda followed this up with a streak of action movies like 'Dirty Mary, Crazy Larry' and 'High-Ballin' before he returned to directing. However, he went on to appear in critically and commercially acclaimed projects like 'The Cannonball Run' and 'Split Image'. Trying out various genres and experimenting with the form, Fonda once again managed to gain universal acclaim for his performance in 'Ulee's Gold'. He kept on appearing in several films through the 2000s as well, but none so notable as '3:10 to Yuma'. Fonda also has appearances in 'Wild Hogs', 'Ghost Rider', and 'The Boondock Saints'. His later television work includes shows like 'CSI: NY' and 'Californication'.
Unfortunately, Peter Fonda passed away on August 16, 2019, due to lung cancer. However, the actor has been involved in various projects over his long and illustrious career. If you are wondering about any Peter Fonda projects that are about to come out in the future, we have the answer for you. Read on to know about all of Peter Fonda's upcoming movies. The actor will surely amaze us in his upcoming performance as he has done in the past, and remind us once again, why he will be terribly missed as one of the best actors to have graced Hollywood.
Read More: Upcoming Mel Gibson Movies
1. The Last Full Measure (2020)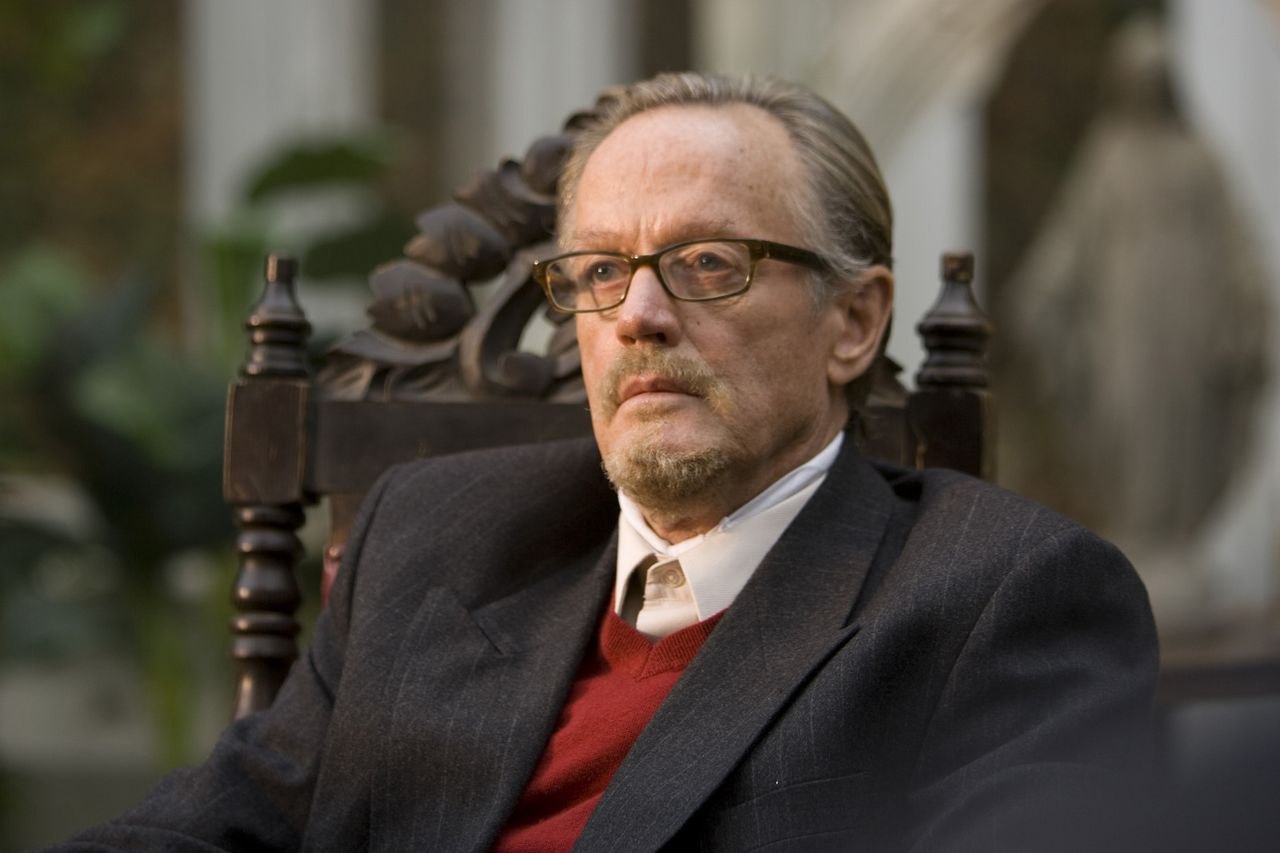 'The Last Full Measure' is an upcoming war drama that is being helmed by Todd Robinson. Wars usually tell us stories of countries that win but rarely do we realize the courage of individuals that ends up being a driving force behind said victory. The upcoming movie attempts to capture that in a war, where the United States faced heavy losses.
We are told the story of William Hart Pitsenbarger Jr., who was better known as Pits to his comrades. Thirty-four years after his death, he is awarded the highest military honor in the nation, for his heroic actions on the battlefield. Pits was a United States Air Force Pararescueman, who flew on almost 300 missions, rescuing soldiers and pilots who needed help, during the Vietnam War. After a lifetime of showing bravery when needed, Pits was shot down and killed while he was helping and defending a unit of soldiers, who happened to be pinned down by enemy assault. He went out doing what he did best, going above and beyond the call of duty to serve his nation and his fellow soldiers.
The upcoming film will highlight how the Pentagon chose to honor this man, posthumously giving him the Air Force Cross, which was later upgraded to the Medal of Honor. Peter Fonda appears in the role of Jimmy Burr. James Jagger will play the part of the character's younger days. Burr's account will undoubtedly help us understand more about the valor shown by Pits. Fonda is sure to amaze us once again with what will be a touching last performance. The film is slated to release on January 17, 2020.
Read More: Upcoming Samuel Jackson Movies