American actor Peter Sarsgaard was born in St. Clair County, Illinois to Judy Lea and John Dale Sarsgaard. Growing up, he had a keen interest in soccer. However, after suffering a number of concussions while playing the game, he eventually gave up soccer. That was the time when he became increasingly inclined towards writing and theater. His love for cinema developed during the time he was studying at Fairfield College Preparatory School in Connecticut. He was pursuing a degree in History at Washington University in St. Louis, where he co-founded "Mama's Pot Roast", an improvisational comedy group. By that time, he had started performing in plays; his first role was that of servant Laurent in Moliere's 'Tartuffe'.
After moving to New York, he bagged a couple of guest roles in a few television productions such as 'Law and Orders' (1995), 'New York Undercover' (1997), 'Subway Stories' (1997) and so on. Although he started out with playing not-so-important roles, his talent was not far from earning the recognition it deserved. Soon, he got his first feature role in the 1995 film 'Dead Man Walking', where he portrayed the character of a teenager, Walter Delacroix, murdered by Sean Penn's character Matthew Poncelet. The film was a great success and put Sarsgaard's name in a more prominent light. It was a solid start to his career.
Next, he appeared in the feature film 'Another Day in Paradise' (1997), alongside actors such as James Woods, Melanie Griffith, Vincent Kartheiser, Natasha Gregson Wagner, and others. In 1998, Sarsgaard was cast as Raoul 'The Man in the Iron Mask'. The film received mixed reviews from critics but went on to become commercially successful. From then onward, he has been a part of numerous films and series. In the biographical film 'Boys Don't Cry'(1999), directed by Kimberly Peirce, he skillfully played the character of a notorious killer, John Lotter. His performance earned him worldwide recognition as well as critical acclaim.
Post 'Boys Don't Cry', his career graph has only gone upwards. In 2001, he played the leading role for the first time in Wayne Wang's 'The Center of the World'. Sarsgaard's on-screen character Richard Longman is a millionaire who hires a stripper (played by Molly Parker) to stay with him for three days against a huge sum of money. The film received average reviews, but Sarsgaard, in particular, was praised for his performance.
In 2002, he starred in three films – 'K-19: The Widowmaker', 'Empire' and 'The Salton Sea'. Among these, the first film miserably failed at the box office. But that did not curb his confidence. The next year, that is, 2003, turned out to be a turning point in the actor's career. His performance as Charles Lane in 'Shattered Glass' (2003) again proved his merit as an actor. The film is inspired by the real-life story of journalist Stephen Glass and depicts his fall after his journalistic fraud is exposed. His exceptional performance won him a Golden Globe nomination and an Independent Spirit Award nomination. Sarsgaard has also been a part of movies like 'The Dying Gaul' (2005), 'The Skeleton Key' (2005), 'Flightplan' (2005), etc. Among these films, 'Flightplan' garnered remarkable commercial success despite receiving mixed reviews.
In recent years, Sarsgaard was found in some truly noteworthy films. In 2009, he featured in 'An Education' that garnered a lot of appreciation. Through the years, he is also seen in big films like 'Knight and Day' (2010), 'Green Lantern' (2011) and 'The Magnificent Seven' (2016). But he has also appeared in critically successful films including Woody Allen's 'Blue Jasmine' (2013), and 'Night Moves' (2014). In 2015, he starred in a series of amazing films like 'Black Mass', 'Pawn Sacrifice' and 'Experimenter'. He was also seen in the new reincarnation of 'The Magnificent Seven' and played Robert F. Kennedy in 'Jackie' (2016). So now you must be wondering what is the next Peter Sarsgaard movie or TV show? Well, here's the list of upcoming Peter Sarsgaard films and TV shows scheduled to release in 2019 and 2020. We can only hope that the latest Peter Sarsgaard movies would be as good as some of his recent ones.
4. Human Capital (2019)
Peter Sarsgaard will be seen next in 'Human Capital', a remake of the Italian film directed by Paolo Virzi. Marc Meyers is the director of the film. The film is loosely based on Stephen Amidon's 2004 novel, which was already the inspiration behind Virzi's film. The plot focuses on two families when they become aware of their children's relationship, leading to a tragic accident. The cast includes the likes of Liev Schreiber, Alex Wolff, Peter Sarsgaard, Marisa Tomei, Maya Hawke, Betty Gabriel, Paul Sparks, and others. The film is all prepped up for a world premiere at the Toronto International Film Festival (TIFF) on September 10, 2019.
3. Harry Haft (2020)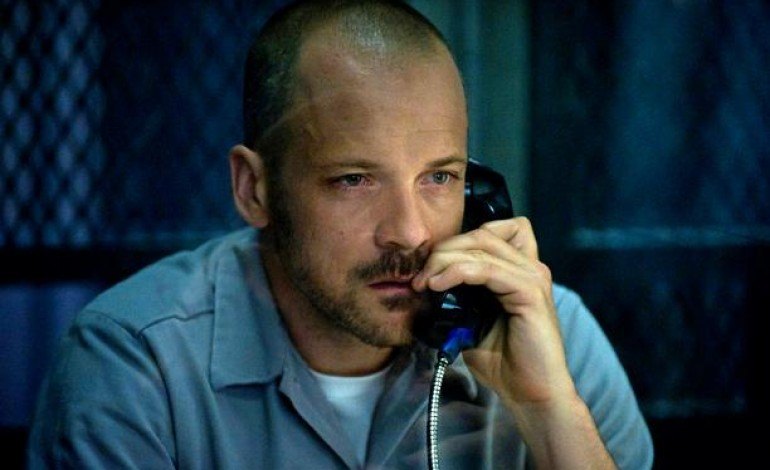 Peter Sarsgaard is a part of director Bary Levinson's upcoming biographical drama film 'Harry Haft'. The film is set in post World War II period. The story, as the title suggests, follows the life of Harry Haft, a boxer who survived the concentration camps by fighting fellow prisoners. He is haunted by these painful memories of the past that make him drown in guilt. The film will trace the time of his life spent in Auschwitz to his subsequent escape to New York. It will also show the brutal and professional boxing scenes, where he fights boxing legends like Rocky Marciano in an attempt to become famous – for him, that is the only way to reunite with his lost love.
The plot is based on a true story, which is recorded by Haft's son Alan Scott Haft in his book 'Harry Haft: Survivor of Auschwitz, Challenger of Rocky Marciano'. Ben Foster is to star as the titular character. The rest of the cast includes Peter Sarsgaard, Billy Magnussen, Danny DeVito, Vicky Krieps, Saro Emirze, Dar Zuzovsky, and others. Principal photography for the film began in February 2019. The film is currently in the post-production stage. It does not have a release date as of yet, but it is expected to hit the theatres sometime around in 2020.
2. The Homecoming: A Musical (TBA)

Director Michael Parks Randa and Lauren Smitelli are coming up with 'The Homecoming: A Musical'. The cast reportedly consists of Zack Gottsegen, Phoebe Cates, Maggie Gyllenhaal, Peter Sarsgaard, Kevin Kline, Benjamin Bratt, Eileen Grubba, C. C. Sheffield, and others. The plot and release date are yet unknown. The musical is currently in the post-production stage. Given the exciting cast, we are really looking forward to this one.
Read More: Upcoming John Hawkes Movies
1. Interrogation (2019-)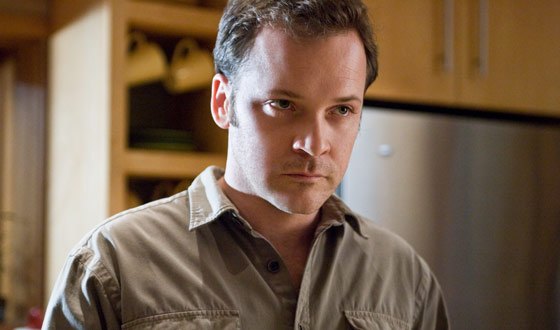 Interrogation is an upcoming non-linear crime drama web television series, created by Anders Weider Ann and John Mankiewicz. Early in 2019, it was announced that Peter Sarsgaard and David Strathairn are playing the leading roles in the series. The show centers around an interrogation of people who might have been involved in a murder case which took place many years ago. The series is set to premiere on CBS All Access in 2019.
Read More: Upcoming Sam Elliot Movies